The Only Anti Aging Skin Care Products You Actually Need
February 06, 2017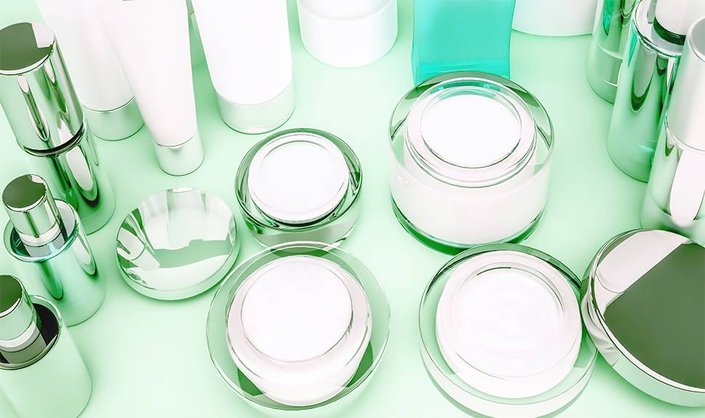 If you could only have four anti-aging products in your skin care routine, these would be the ones. Keep reading to discover the only anti-aging skin care products you actually need!
As if navigating a crowded beauty aisle wasn't hard enough, many of us have to then filter through seemingly endless boxes for anti-aging buys that not only address our concerns but are designed for our skin type as well. More difficult yet is deciphering which anti-aging products are worth investing in, since few things are worse than spending our hard-earned cash on skin care products that we don't really need. Is retinol actually as good as they say? Do I really need a separate moisturizer for evening? (Hint: Double yes.) Luckily, we're here to help clear things up on what anti-aging products are worth investing your time and money. Below, exactly what your anti-aging arsenal should never be without (in addition to a gentle cleanser and moisturizer, of course). Don't hesitate—read: run, don't walk—to pick them up at your local drugstore or beauty depot.
SUNSCREEN
Let's start with arguably the most important anti-aging product of them all—broad-spectrum sunscreen. Touted by our consulting dermatologists as the one skin care product every one needs (regardless of skin type), sunscreen is the ultimate non-negotiable when it comes to caring for your skin. Trust us when we tell you that any anti-aging products worth investing in will be for naught if you don't protect your skin from the sun's harmful rays. UVA and UVB rays emitted from sun can cause premature signs of skin aging—think: dark spots and wrinkles—as well as certain skin cancers. By neglecting to wear broad-spectrum SPF 15 or higher each and every day, you are putting your skin at major risk for these negative side effects. We've heard all the excuses in the book—sunscreen makes my skin pale and ashy, sunscreen makes me break out, etc.—and, quite frankly, none of them are reason enough to skip this very important skin care step. Especially since there are plenty of lightweight formulas on the market that have been designed to not clog pores or cause breakouts, and/or leave a sticky, ashy residue on skin's surface.
Try: If oiliness and breakouts are your sunscreen-related fears, try La Roche-Posay Anthelios Clear Skin. The oil-free formula is great for those who typically are reluctant to wearing sunscreen.
DAY & NIGHT CREAM 
Think you can get away with only using one cream day and night? Think again! Night creams are often formulated with higher concentrations of anti-aging ingredients including retinol and glycolic acid and usually are heavier in texture. (On the flipside, day creams are typically lighter and formulated with broad-spectrum SPF to protect the skin from the sun's harmful rays). Since these two products offer such different formulas—with vastly different benefits—it's key to incorporate both into your anti-aging skin care routine.
Try: To intensely hydrate your skin overnight and help reduce the appearance of wrinkles over time, we recommend Garnier Miracle Anti-Fatigue Sleeping Cream.
ANTIOXIDANT SERUM
When free radicals—unstable molecules triggered by various environmental factors, including sun exposure, pollution, and smoke—come in contact with the skin, they can latch onto and begin to break down collagen and elastin, leading to more visible signs of aging. Broad-spectrum SPF can help skin neutralize free radicals and topical antioxidants provide an extra line of defense—giving those free oxygen radicals an alternative mate to attach themselves to. Vitamin C is a great antioxidant—considered a gold standard in anti-aging by our consulting dermatologists—to incorporate into your anti-aging routine. Some of its benefits can include reducing environmentally-induced damage to surface skin cells. Together, antioxidants and SPF are the ultimate anti-aging force. 
Try: An all-time favorite vitamin C-rich serum is SkinCeuticals C E Ferulic. The formula features an antioxidant combination of pure vitamin C, vitamin E, and ferulic acid to help strengthen skin's natural protection from free radicals and reduce the appearance of fine lines and wrinkles.
RETINOL
When you think of retinol, anti-aging should immediately come to mind. This anti-aging ingredient is considered a gold standard, but needs to be used the right way. Since retinol is extremely powerful, it's important to start with a lower concentration of the ingredient and gradually increase in frequency as tolerated. Too much retinol can cause a negative skin reaction. Check out our beginner's guide to using retinol for more retinol-related tips!
Note: Only use retinol at nighttime—the ingredient is photosensitive and can break down in UV light. But be sure to always (always!) layer on broad-spectrum sunscreen each morning and reapply throughout the day since retinol can make your skin more sensitive to sunlight. Plus, you wont' want to counteract all the anti-aging benefits by subjecting your skin to those harsh—and skin aging—UV rays…would you?
Try: If you're at the drugstore, grab a tube of La Roche-Posay Redermic [R]. The formula—with micro-exfoliating LHA and an exclusive retinol booster complex.
Read more

Back to top