9 Beauty Mistakes Making You Look Older Than You Are — And How To Fix Them
March 27, 2020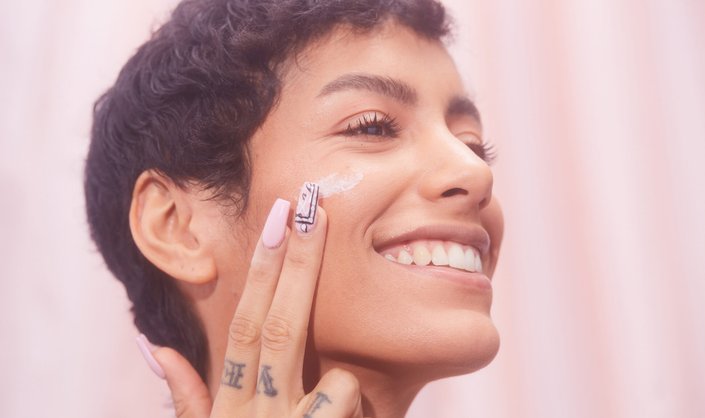 As we age our skin loses collagen, elastin and plumpness. This can lead to an increase in wrinkles, fine lines and sagging. While there are plenty of skin-care and makeup products that help mature skin maintain its youthful radiance, there are also a handful of beauty mistakes that can age your appearance. From over tweezing your eyebrows and skipping primer to picking the wrong foundation and forgetting to exfoliate, we're going over the most common beauty mistakes that can age the look of your skin, ahead. 
Beauty Mistake #1: Over-Tweezing Your Eyebrows
As we age, our hair can become naturally thinner so avoid plucking too many hairs from your eyebrows. For a more youthful look, fill in your brows lightly with a brow pencil like NYX Professional Makeup Fill & Fluff Eyebrow Pomade Pencil. It'll give you a full, bushy brow look. 
Beauty Mistake #2: Skipping Primer
Primers can prep the skin and prevent makeup from settling into fine lines and wrinkles, so it's important to remember this step of your makeup routine.  If you're looking for a primer that gives a blurring effect, we recommend the Giorgio Armani Luminous Silk Hydrating Primer. It provides a smooth canvas and will help hide imperfections in skin texture. Plus, your makeup will stay put all day long. 
Beauty Mistake #3: Choosing the Wrong Hair Color 
While we're all for letting your gray hair grow in, you can also choose to color your silver strands. If you want to dye your hair, make sure you choose a color that complements your skin tone. A hue that warms up your complexion will have you looking younger and feeling rejuvenated in no time.  
Beauty Mistake #4: Picking the Wrong Foundation 
If you have mature skin opt for a foundation that is hydrating and won't sink into fine lines. We've been loving the L'Oréal Paris Age Perfect Radiant Serum Foundation. It has good-for-you ingredients like hyaluronic acid and vitamin B3 and is formulated with SPF. If you're not satisfied with your current powder or full-coverage foundation, test out this option. 
Beauty Mistake #5: Skipping Blush 
While you may not think blush is for you, it can actually help give your complexion a nice rosy touch and subtle glow. To get a natural-looking flush, just apply the blush to the apples of your cheeks. You can also apply the product to the high points of your cheekbones for a lifted appearance. Not sure what blush to use? We recommend the Maybelline New York Cheek Heat. Its gel texture is super blendable and won't leave you looking cakey. 
Beauty Mistake #6: Not Exfoliating 
When your skin has a buildup of dead surface skin cells it can start to look dull. That's why regular exolation (about one to three times a week) is key for maintaining or restoring luminosity. Not only will exfoliation help with surface cell turnover, but it also helps keep pores and skin clean of gunk, grime and bacteria. We love incorporating a chemical exfoliator, like the L'Oréal Paris Revitalift Pure 10% Glycolic Acid Serum, into our routine.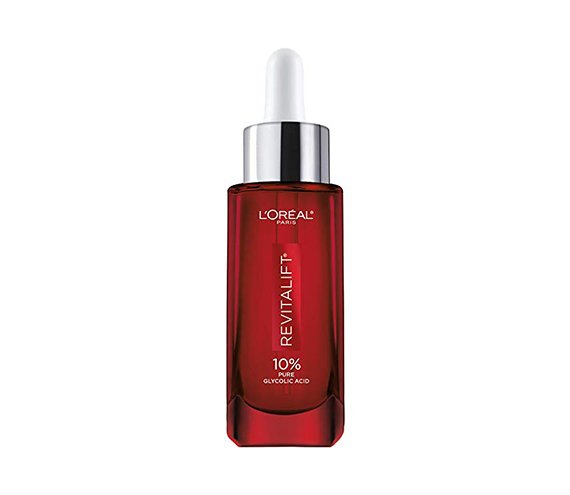 Beauty Mistake #7: Forgetting SPF 
You should never go a day without putting sunscreen on your skin. The sun's UV rays can prematurely age skin, as can free radicals caused by air pollution. By applying (and reapplying) broad-spectrum SPF 30 or higher, in tandem with antioxidants like vitamin C daily, you're helping protect your skin against visible fine lines, wrinkles, dark spots and even some skin cancers. For sensitive, mature skin, we love the La Roche-Posay Anthelios Melt-In Milk SPF 100 or the Vichy LiftActiv Peptide-C Sunscreen.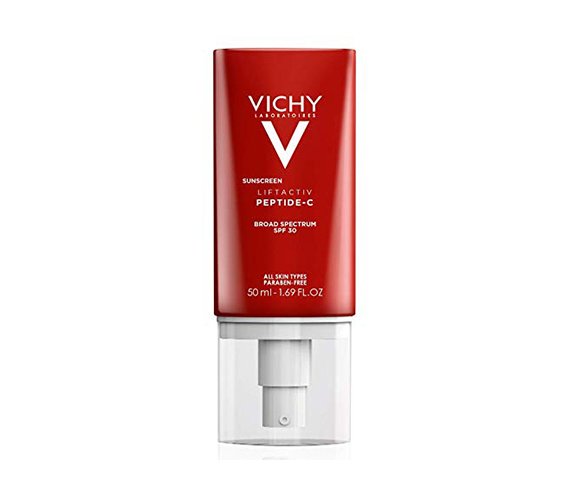 Beauty Mistake #8: Going Overboard With Eyeliner 
If you have crow's feet, fine lines or creases in your eye area, heavy and thick black eyeliner may not be the way to go. Try tightlining your eye or using a formula that won't feather or skip on the delicate skin of your eyelid. We love the L'Oréal Paris Age Perfect Satin Glide Eyeliner. It comes in black, charcoal and brown, so you can pick the shade that's most flattering for your skin tone. 
Beauty Mistake #9: Clumpy Mascara on Your Lower Lashes 
Similar to eyeliner, too much mascara on your lower lashes can draw attention to under-eye bags, dark circles, fine lines and more. A volumizing mascara on your top lashes will leave you looking wide-eyed and awake. If you do opt for mascara on your lower lashes, try using a thin wand like NYX Professional Makeup Skinny Mascara. 
Read More:
How to Care for Combination Skin the Right Way 
What Does SPF Mean? A Crash Course in Sunscreen and Sun Safety
6 Reasons Your Skin Looks Dull, Plus What You Can Do to Restore Radiance
Read more

Back to top