5 Anti-Aging Ingredients Dermatologists Say You Need in Your Skin-Care Routine
February 03, 2021
When it comes to targeting signs of aging, there are so many factors that you need to consider, from your skin type to genetics. Finding what works best for you can be challenging and require some trial and error. With that said, there are some key ingredients that have been proven to work well for many. Here, we're breaking the anti-aging benefits of each one with the help of board-certified dermatologists Dr. Hadley King and Dr. Joshua Zeichner.
Sunscreen 
Direct exposure to the sun can accelerate early signs of aging. "We know that UV light exposure is the single biggest risk factor for developing brown spots, wrinkles and skin cancers," says Dr. Zeichner. Studies have also shown that people who use sunscreen every day (no matter what the weather is outside) aged significantly better than those who only applied SPF when they felt it was a sunny day or knew they would spend an extended period of time outdoors. Avoid sun damage by applying sunscreen with SPF 30 or more every single day. 


Retinol 
"After sun protection, retinoids are the most proven anti-aging topicals we know," says Dr. King. Retinol works to stimulate collagen production, strengthen the skin and decrease the appearance of discoloration, fine lines and wrinkles. If you're new to retinol, you should know it's a potent ingredient so it's important to slowly incorporate it into your routine to avoid potential irritation or dryness. We recommend beginners try the IT Cosmetics Hello Results Wrinkle-Reducing Daily Retinol Serum-in-Cream because it's gentle enough to use every day and is moisturizing. If you aren't new to the ingredient, Dr. Zeichner recommends trying Alpha-H's Liquid Gold Midnight Reboot Serum, which combines glycolic acid and retinol to target early signs of aging and dull skin. For a drugstore option, we also like the L'Oréal Paris Revitalift Derm Intensives Retinol Night Serum.


Antioxidants 
While not a replacement for sunscreen, antioxidants can protect your skin from free radical damage as well. "UV radiation leads to oxidative stress caused by free radicals, which can create cell damage," Dr. King says. This damage can show up in the form of fine lines, wrinkles and discoloration. Antioxidants work to neutralize free radicals and protect against environmental aggressors such as UV rays. "Vitamin C is one of the most potent topical antioxidants for the skin," says Dr. Zeichner. Try incorporating the SkinCeuticals C E Ferulic serum every morning followed by moisturizer and SPF for maximum protection.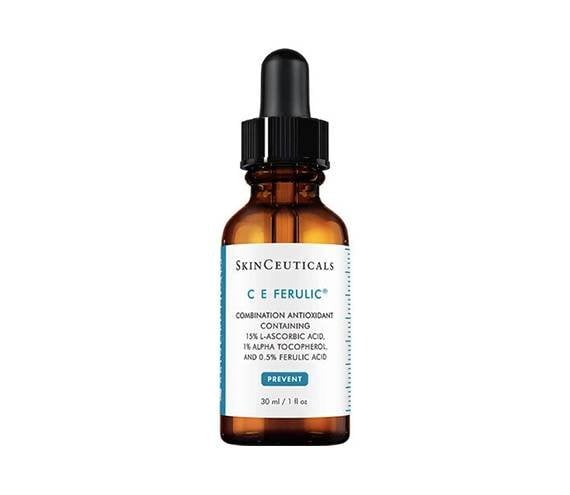 Hyaluronic Acid
According to Dr. Zeichner, hyaluronic acid is a must-have anti-aging ingredient. While dry skin doesn't cause wrinkles, it can accentuate the look of fine lines and wrinkles which is why it's important to keep your skin hydrated. "Hyaluronic acid is like a sponge that binds to water and attracts it to the outer skin layer to hydrate and plump," he says. We recommend the L'Oréal Paris Derm Intensives 1.5% Hyaluronic Acid Serum.


Peptides 
"Peptides are chains of amino acids that can penetrate the top layer of skin and deliver anti-aging benefits," says Dr. King. "Some peptides help to stimulate collagen production while others can help smooth fine lines." To incorporate peptides into your routine, try the Vichy LiftActiv Peptide-C Ampoule Serum, which reduces the look of wrinkles and makes your complexion radiant.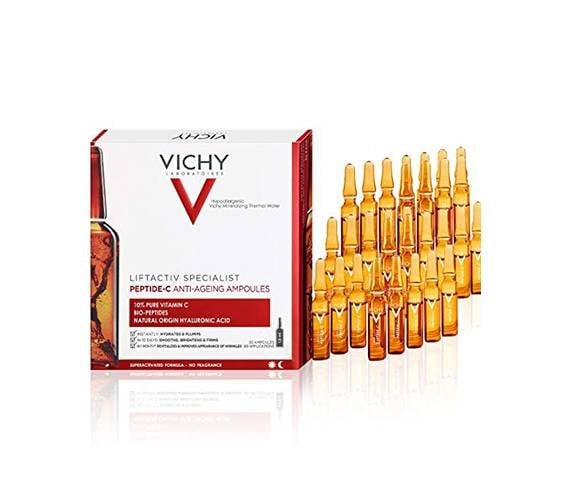 Photo: Chaunte Vaughn
Read More:
The Ultimate Anti-Aging Body-Care Routine
5 Products to Help Reduce the Appearance of Wrinkles
A Simple Morning and Evening Anti-Aging Skin-Care Routine for Younger-Looking Skin
Read more

Back to top