7 Retinol Products That Will Change Your Anti-Aging Skincare Game
March 26, 2021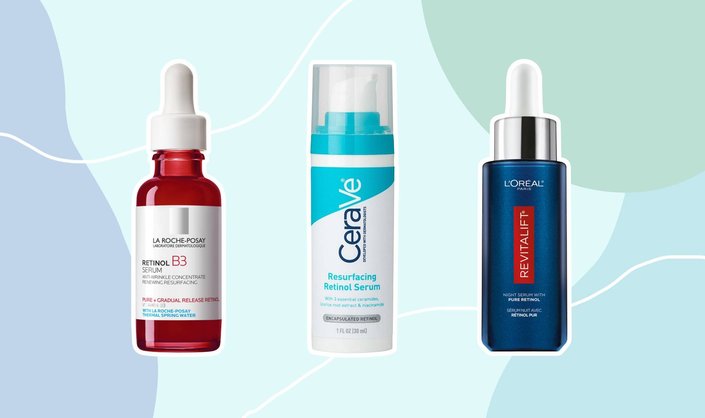 There's no shortage of ingredients out there that promise anti-aging benefits, but none are as tried and true as retinol. Fine lines, wrinkles, hyperpigmentation and enlarged pores can all be effectively targeted with the ingredient. Looking to incorporate it into your routine? Here's what to know about the powerhouse, plus the best retinol products to try.
What Is Retinol?
Retinol is a powerful vitamin A derivative that works to  boost surface cellular turnover to help diminish the appearance of wrinkles and fine lines, shrink the look of enlarged pores and firm and smooth skin. You can find it in multiple forms, such as creams and serums. 
Who Can Use Retinol?
The beauty of retinol is that you can start using it in your skincare routine as early as your mid-20s. That said, if used incorrectly, side effects can include redness, dryness and irritation, so it's important to use it correctly.
First things first, start slow. If you're testing the waters with retinol for the first time, start with a lower concentration and slowly build up your tolerance to help your skin acclimate to the ingredient. Use it once a week, then twice a week and see how your skin reacts. 
Your skin can become more susceptible to sunburns while using retinol, so be sure to use a broad-spectrum SPF 15 or higher every morning, and reapply throughout the day. We also recommend following a retinol with a moisturizer to help further prevent irritation.
Editor-Approved Retinol Products to Try
If you have wrinkles that you want to address, start incorporating this serum into your nightly skincare routine. If you're new to the ingredient, apply  it twice a week to build up tolerance until you can use it every night before moisturizer.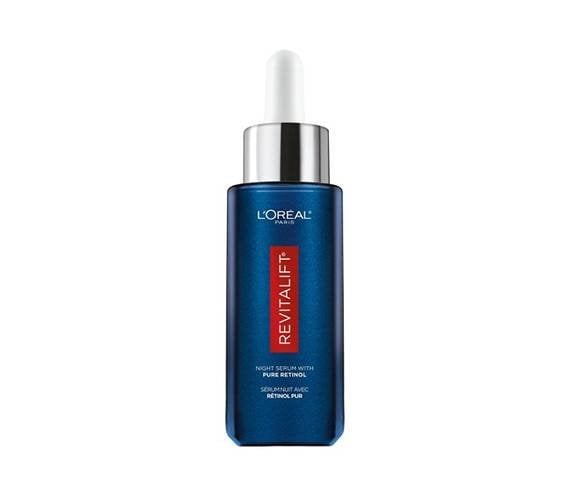 For a hybrid retinol product that acts as a serum and moisturizer, we love this option from IT Cosmetics. This formula has a blend of free and encapsulated retinol, as well as vitamin B5 and vitamin E to help support the skin barrier.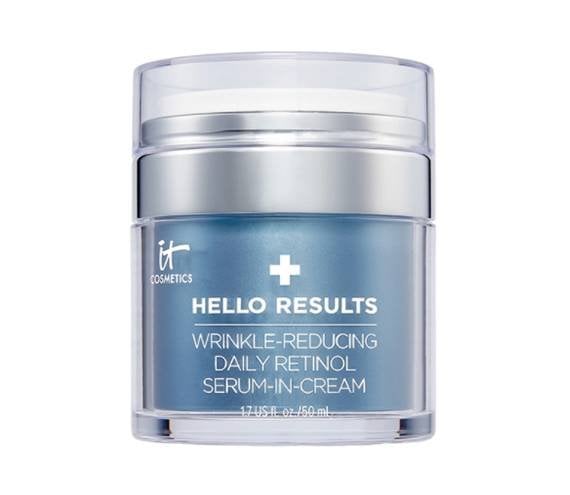 Retinol  can also be used as an effective acne treatment. In addition to retinol, this serum contains licorice root extract, niacinamide and three essential ceramides to help restore the skin barrier and reduce the appearance of acne marks and large pores.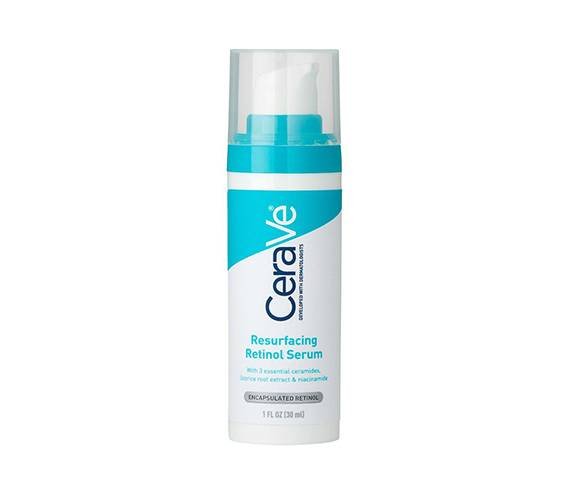 This serum contains both pure retinol, gradual-release retinol and vitamin B3. The combination of the three make it suitable for sensitive skin and will make your skin feel smoother, more hydrated and renewed after application.
Remember when we mentioned retinol concentrations? Well, here's a formula with a high concentration of retinol, ideal for skin that's already pre-conditioned to the ingredient. This night cream — with the brand's highest concentration of 1% pure retinol — can help reduce the appearance of fine lines, skin discoloration and blotchiness.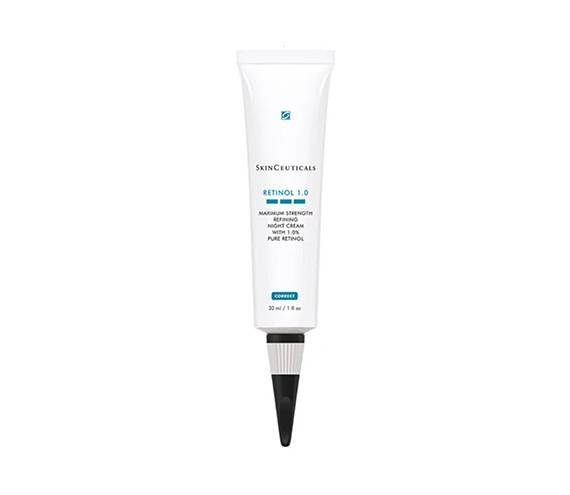 For a gentle retinol serum, try this bakuchiol and encapsulated retinol formula by Versed. It targets wrinkles, dullness and post-acne scars.
This formula helps combat skin pollution and congestion. It also contains blue-green algae, which is considered a natural, retinoid-alternative.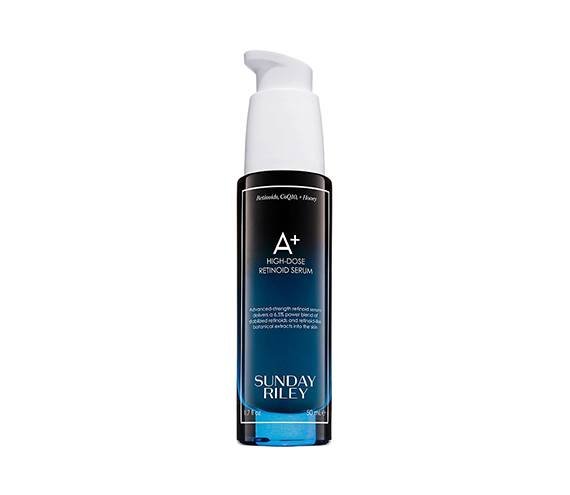 Design: Hannah Packer
Read More:
Our Favorite Anti-Aging Moisturizers for Men
How to Smooth Out Indented Acne Scars
Read more

Back to top