​​A Beginner's Guide to Using Retinol
April 13, 2023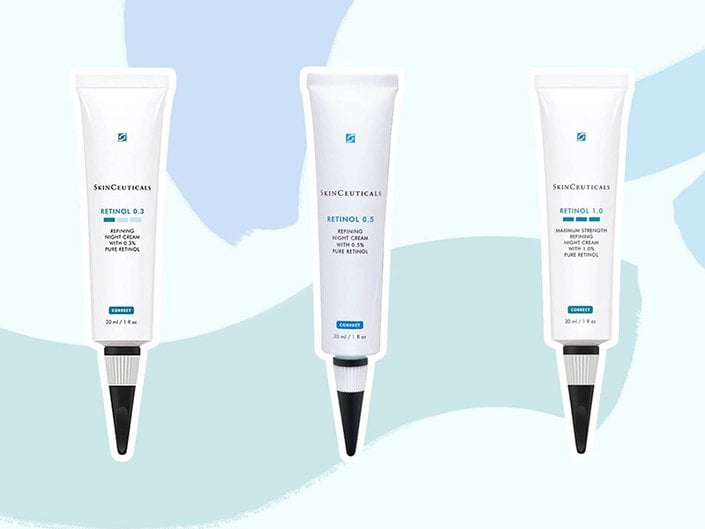 Retinol is a powerful skincare ingredient that helps target a wide range of skincare concerns, from signs of aging to acne. If you've never used retinol before, it's important to know that your skin needs to become "retinized" by working your way up from low concentrations to higher ones. This will help minimize the chance of dryness and irritation. Keep reading for your ultimate guide to retinol, including what it is, its benefits, how to use it and our favorite products that contain it.
What Is Retinol?
Retinol is a form of vitamin A or, more specifically, a type of retinoid which is derived from vitamin A. You've probably seen this ingredient on skincare products designed to help minimize the signs of aging. Vitamin A is essential to cell division, meaning it helps move along new cell growth for regenerative purposes. Retinol is one of the most active forms of vitamin A.
What Does Retinol Do?
Retinol helps speed up cellular turnover, which naturally slows down as we age. When our cellular turnover slows down, signs of aging such as wrinkles, fine lines, dark spots, discoloration and uneven texture start to become more noticeable. Retinol helps counteract these visible signs of aging and promotes a smoother, more radiant complexion, according to a study in the National Library of Medicine. By speeding up cell turnover, retinol can also stop dead skin from clogging pores, therefore lessening your chance of breakouts.
What Is Retinol Good For?
Retinol is great for minimizing and helping to prevent visible signs of aging as well as breakouts. All skin types can benefit from retinol, but those who are just starting to use the ingredient or those who have sensitive skin should stick with a lower concentration and begin by applying it only twice a week. This will help mitigate potential side effects, such as dryness, redness and irritation. We recommend consulting with a board-certified dermatologist to determine if retinol is right for you.
How Does Retinol Work?
Retinol has the inherent capability to increase epidermal thickness, or thickness of the topmost layer of your skin. It targets stress-induced oxidative damage that can cause the formation of wrinkles and sagging skin, reversing both on the surface level in order to help you maintain a youthful look.
Additionally, retinol can deliver increased collagen production and improved tone and texture, says Dr. Ted Lain, board-certified dermatologist and Skincare.com consultant. "Acne will also respond favorably to retinol use, as will acne scars," he says.
Who Should Use Retinol?
"At a very low dose, anyone can benefit from retinol, with the benefits appearing slowly over time with continued use," says Dr. Lain. As you use retinol, however, your skin slowly begins to build an immunity, requiring an increase in the concentration of the ingredient. Keep in mind, however, that this increase can lead to irritation and dryness on sensitive skin types.

"Accelerating the benefits requires higher concentrations, which could cause quite a bit of side effects that may be intolerable for those with very sensitive skin," warns Dr. Lain. As such, sensitive skin types should approach retinol with caution.

If you're a beginner and your skin has yet to be retinized, you'll want to start off with a lower concentration and frequency, and slowly work your way up to build your skin's tolerance to the powerful ingredient. Use the product twice a week to start, and gradually increase the frequency to every other night, and finally once a night, as tolerated. Keep in mind, retinol is photosensitive and breaks down in UV light, so it should only be applied at night. Retinol also makes skin sensitive to sunlight, so it's extremely important to layer on that broad-spectrum sunscreen each and every morning, rain or shine, and take other sun protection measures. Like we mentioned above, a dermatologist can help you determine if retinol is right for your skin concerns and how to incorporate it into your routine.
How to Use Retinol
Retinol can make your skin more sensitive to sunlight, so it's best applied at night. You can apply retinol to clean, dry skin after cleansing but before applying moisturizer. If your skin is very dry or sensitive, you might want to try the "retinol sandwich" method by applying a layer of moisturizer before and after you apply your retinol. One of our favorite moisturizers for this method is the Youth to the People Polypeptide-121 Future Cream, a deeply moisturizing yet lightweight formula that helps support the skin's natural moisture barrier.
How Often Should You Use Retinol?
When you're a beginner to retinol, you should start by using the ingredient only two nights a week. As your skin adjusts, or becomes retinized, you can gradually increase your usage to three nights a week, then every other night and every night if tolerated. You should not use retinol on the same nights that you exfoliate or use harsh acids. Some retinol users swear by a method called "skin cycling," in which you alternate between retinol, exfoliation and barrier repair each night. Talk to your dermatologist to determine the correct cadence and strength of retinol that's best for your skin type.
What Are the Side Effects of Retinol?
As much as we love this multitasking ingredient, it does have a few side effects. According to Dr. Lain, these can include slight redness and dryness, which should decrease as your skin starts to get used to the ingredient. You can help curb some of the dryness by following retinol with a rich cream that doubles down on hydration. If you do notice excessive dryness, irritation or skin peeling, stop using retinol and talk to your dermatologist before you continue.

There are also a few instances where you should avoid retinol products, especially if you have sensitive skin. Avoid using retinol creams prior to hair removal, such as waxing. Retinol is also off limits prior to a laser treatment, such as laser hair removal. When in doubt, talk to your dermatologist for clarification.
When Should You Start Using Retinol?
According to Dr. Lain, you can start using retinol if you notice acne, fine lines or wrinkles on your complexion. "Retinol can be started for adult acne," he says. Dr. Lain also notes the importance of keeping up with your retinol usage, even if your skin is clear. "Retinol can help address all stages of the acne blemish, therefore its use should not be halted when the acne resolves."
Our Top Retinol Product Picks to Try Now
Made with .2% pure retinol, this serum helps smooth the look of deep wrinkles and contributes to a more glowy, even-looking skin tone. It combines retinol with firming peptides and nutrient-rich vitreoscilla ferment to soothe the skin. This serum is fragrance-free and suitable for all skin types.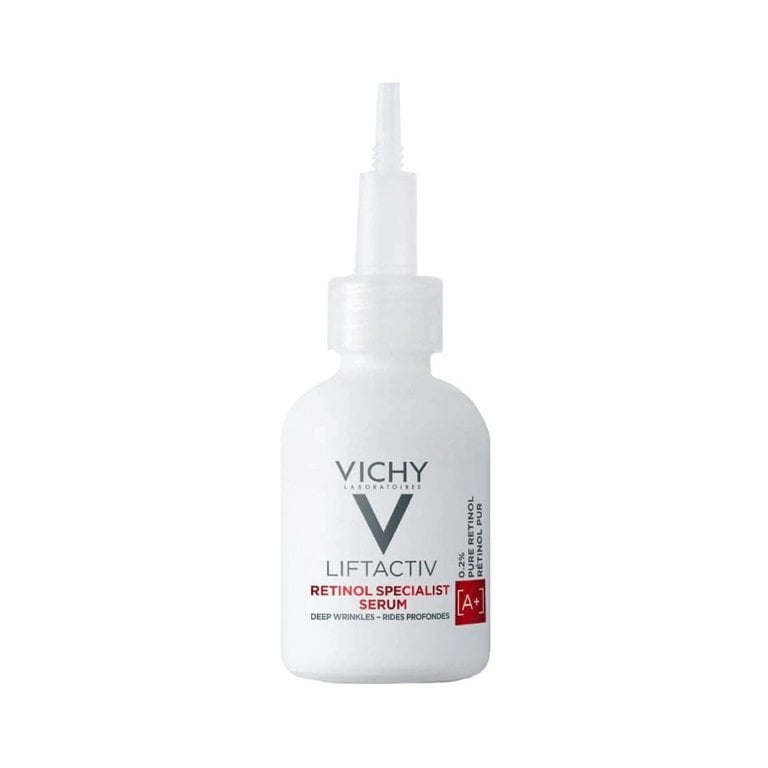 This gentle yet effective serum is a great one to try if you're a first-time retinol user. Formulated with a "micro-dose" of pure retinol in addition to ceramides and a peptide, it helps to gently promote surface cell turnover while keeping dryness and redness to a minimum. The lightweight, fragrance-free formula helps smooth the look of wrinkles and pores while evening out skin's tone and texture.
SkinCeuticals Retinol 0.3 is great for beginners because it has a low concentration of retinol. Apply the cream once daily in the evening to help revitalize the skin and diminish signs of aging. It's recommended for skin with photodamage, imperfections and congested pores.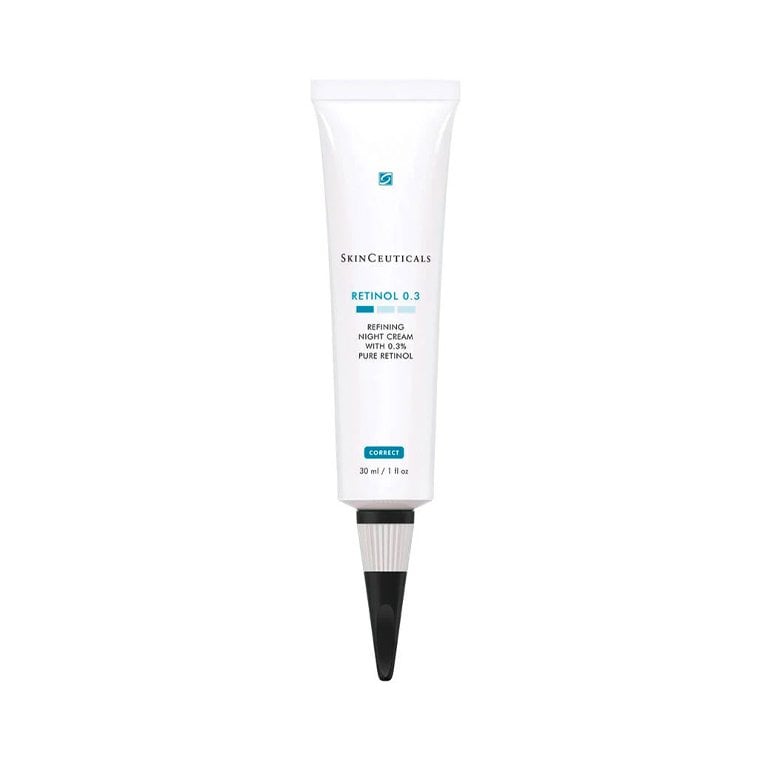 If you're looking for a drugstore option, this one is formulated with 0.3% pure retinol to help reduce the appearance of fine lines and deep wrinkles. Over time, your skin will appear smoother, brighter and more even in tone. When one of our editors tried this serum, she said that it made her combination skin look "glowier than ever before" by her third week of use.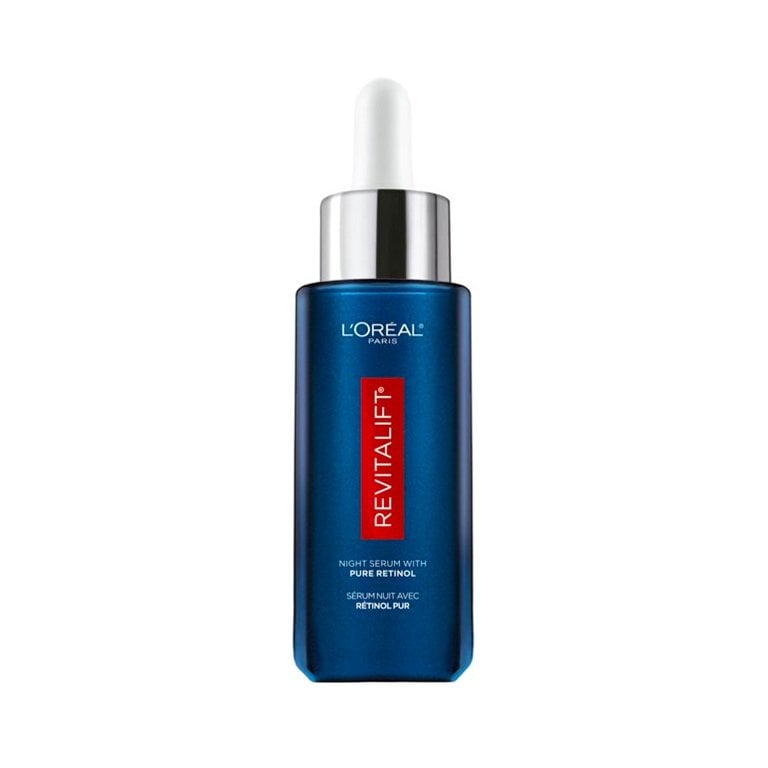 This serum is formulated with encapsulated retinol, which penetrates the skin at a slower rate than traditional retinols, making it a little gentler. "Similar to how you would wrap glass in bubble wrap to ensure it wouldn't break when you are transporting it, encapsulated retinols are wrapped for protection during delivery to the skin," Dr. Azadeh Shirazi previously told Skincare.com. This one is intended specifically for making pores and post-acne dark marks appear less noticeable.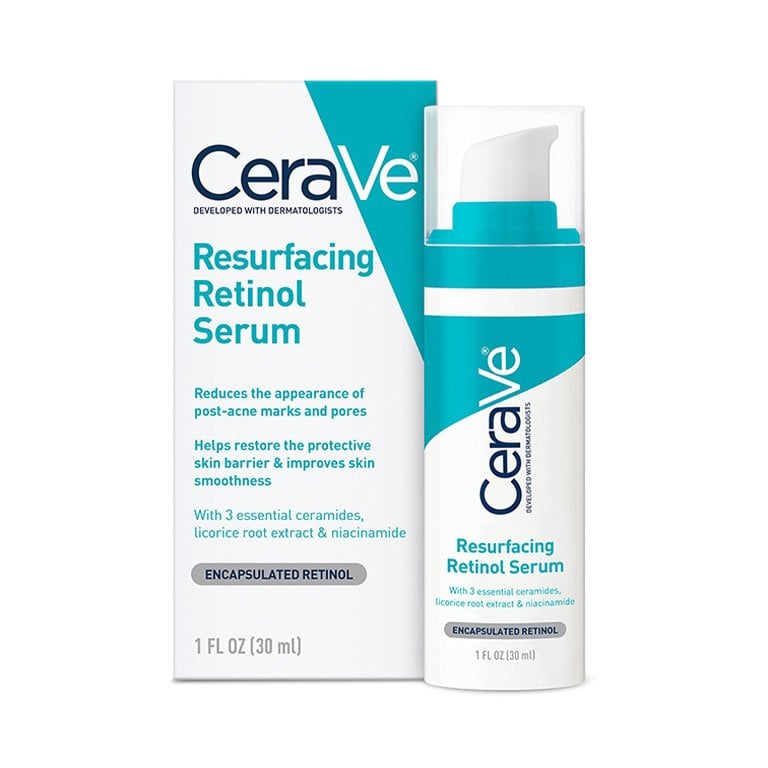 Also formulated with encapsulated retinol, this drugstore pick helps to soften the look of fine lines and helps boost skin's radiance. In addition to encapsulated retinol, it contains hyaluronic acid, ceramides and niacinamide, which help to soothe skin and support its natural moisture barrier.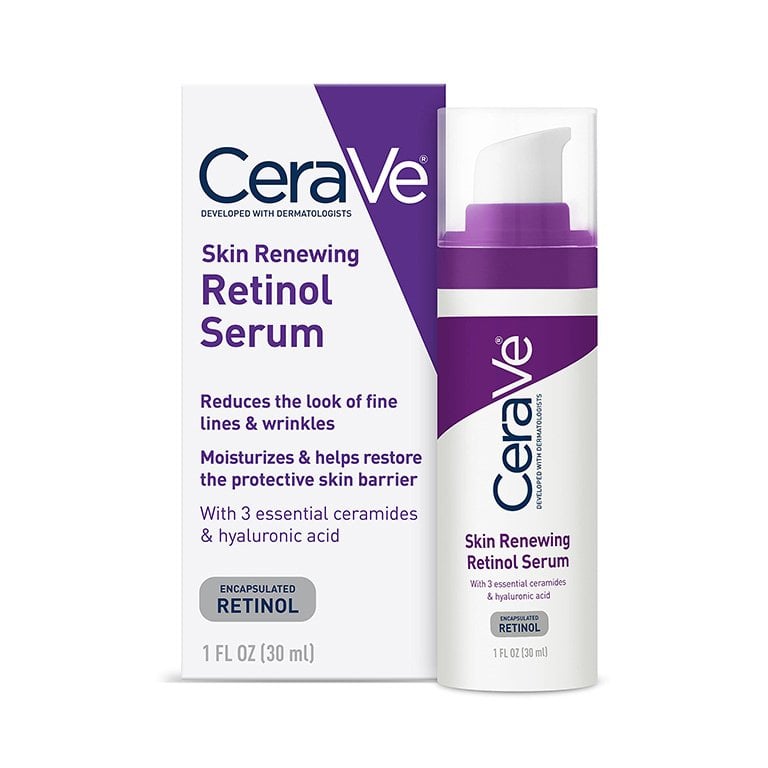 This retinol serum-meets-cream combines the powerful anti-aging benefits of retinol with the soothing benefits of a moisturizing cream. It's great to use on all skin types, including sensitive, and works to improve the look of fine lines, dark spots and loss of firmness.
This overnight cream combines a retinoid and lactic acid, an alpha-hydroxy acid, with a blend of antioxidants. It helps to reduce the look of wrinkles in as little as four weeks, with little to no irritation.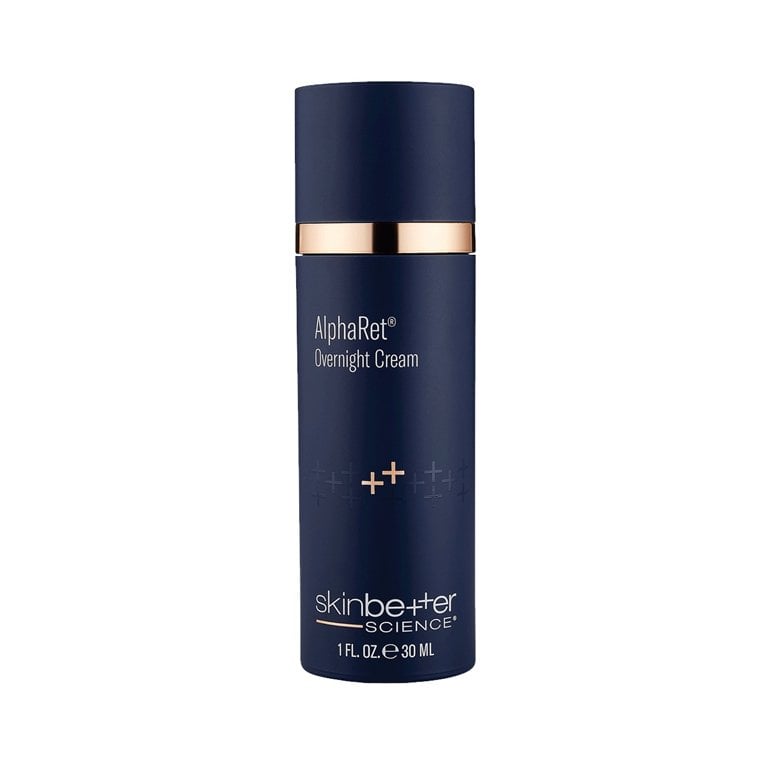 According to Versed, this serum is made specifically for those with sensitive skin and first-time retinol users, to help you avoid the dreaded dryness and irritation associated with starting the ingredient. It's a gentle, beginner-friendly formula that combines mico-encapsulated retinol with bakuchiol, a plant-based retinol alternative.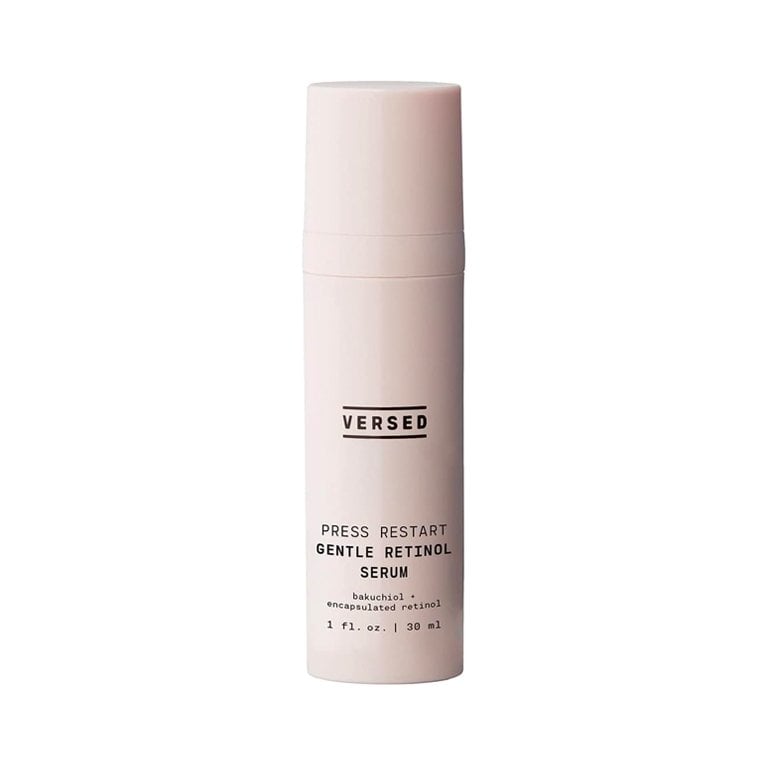 Design: Hannah Packer
Read more

Back to top