Hyaluronic Acid: Why Hydration is Key In Anti-Aging Skincare
November 08, 2016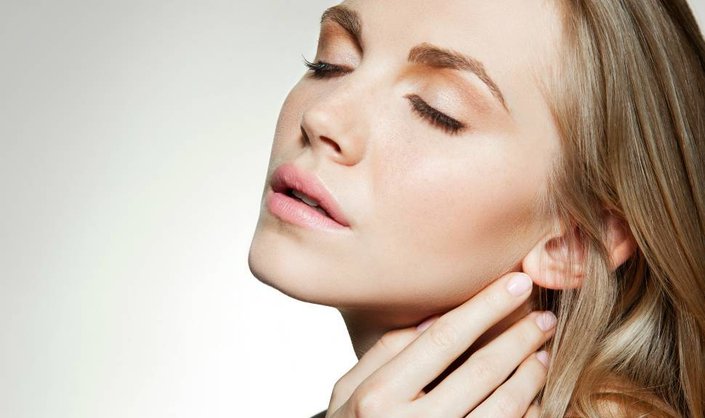 Did you know that hyaluronic acid can hold up to 1000 times its weight in water? Did you also know that as we age our skin begins to lack the moisture it needs to look youthful? It's true! This is the reason why hyaluronic acid should be in your anti-aging arsenal. This hydration powerhouse is able to bind to and retain water in order to keep skin hydrated, retain elasticity and resilience, and even help to improve the appearance of fine lines and wrinkles.
Found in serums, creams, and even overnight masks, hyaluronic acid is one of the most talked-about skin care ingredients of the moment. But, unlike passing fads and trendy buzzwords, hyaluronic acid is worthy of all the praise. While we turn to many products formulated with anti-aging ingredients after we start to see the visible evidence of skin aging (we're looking at you, retinol!), you can start using hyaluronic acid (a macromolecule that is found naturally within our skin) as early as your teens and twenties. This can help you ward of signs of premature skin aging, before they even start!
Moisturizing is one of the most important—and overlooked—aspects of a skin care routine. It keeps skin hydrated and looking radiant and youthful. Since hydration is key if you want to look younger, longer, embracing products formulated with hyaluronic acid is a great place to start. What we love most about hyaluronic acid is how suitable it is for all skin types. (Yes, folks, even oily skin needs hydration!) One of our favorite products formulated with hyaluronic acid is Vichy's Aqualia Thermal Mineral Water Gel. This refreshing, ultra-light cooling water gel moisturizer is formulated with hyaluronic acid, Aquabioryl, and Vichy's exclusive mineralizing water from the French volcanoes. It offers long-lasting hydration that's oil-free, non-greasy, and suitable for all skin types.
Interested in learning more about hyaluronic acid and discovering some of our favorite products to give your complexion that cushion-like appearance? Head over to Vichy's Le Mag to learn more!
Read more

Back to top