9 Ways to Reduce the Look of Lip Wrinkles
July 28, 2023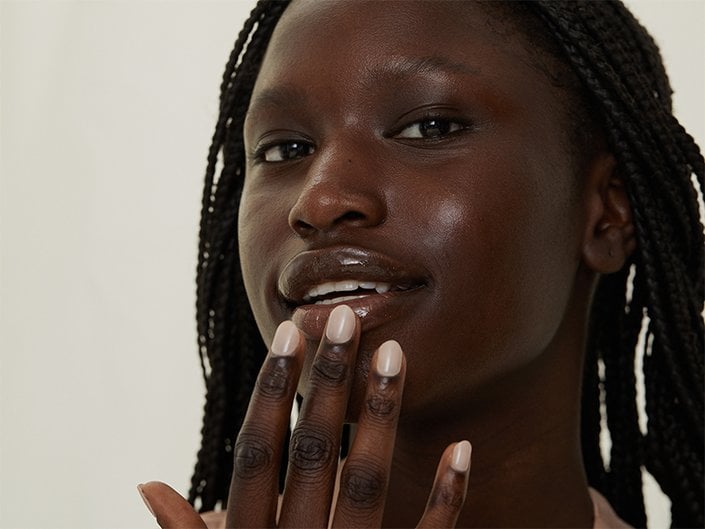 Starting to notice fine lines forming on your lips? Lip wrinkles — also known as lip lines, lipstick lines, or smoker's lines — are little vertical lines and creases on the lips. As small as they are, they can interfere with your lipstick application and you may find yourself wanting to address them. So, what causes these lip wrinkles to form, and can anything be done about them? To find out, we tapped two board-certified dermatologists and a plastic surgeon to break down everything you need to know about lip wrinkles, including what causes them and how to reduce their appearance. Plus, we're sharing products that can help address this common concern.
What Are Lip Wrinkles?
Similar to how you may get wrinkles on other parts of your face such as the corners of your eyes, you can get fine lines and wrinkles on and around your lips. "Lip wrinkles are vertical lines that form as we age," says board-certified dermatologist Dr. Harold Lancer. "They can affect the lip area and the perioral region," also known as the area around your mouth.
What Causes Lip Wrinkles?
The development of wrinkles, including lip wrinkles, is a natural part of the aging process. However, there are certain factors that can exacerbate and accelerate the formation of these lines. According to Dr. Lancer, lip wrinkles form "due to loss of collagen and elastin, which occurs as a result of our normal aging processes, as well as excess UV exposure, lack of moisture and repetitive motion such as smoking or sipping through a straw." Keep reading for more details on the various causes of lip wrinkles.
Smoking
Smoking can negatively impact your organs, and your skin — your body's largest organ — is no exception. Dr. William Kwan, a San-Francisco-based board-certified dermatologist, notes that wrinkles, especially those scattered along your lips, are one of the most common skin side effects of smoking. Other side effects include dull skin, decreased circulation and sagging skin.
Sun Damage
If you need another reason to apply broad-spectrum sunscreen every time you leave the house, here's one: Harmful UV rays can cause premature signs of skin aging to crop up everywhere, including your lips. One way to help protect your lips is to reach for a lip balm that's formulated with sunscreen.
Repeated Movements
Dr. Kwan says that the more you move your mouth, the higher your risk of forming lip wrinkles. "Lip wrinkles are caused by movement of the muscle around the mouth called the orbicularis oris," adds double-board certified facial plastic surgeon Dr. Jennifer Levine. "This is a sphincteric muscle that goes all around the mouth. Lips wrinkles occur perpendicular to the fibers of the muscle." Of course, this can't be avoided — talking and smiling is way more fun than having perfectly smooth lips.
Age
Another major cause of lip wrinkles is also unavoidable: natural aging. As we get older, fine lines and wrinkles inevitably start to appear and your lips are not exempt. "With age, we lose lip volume, which contributes to these wrinkles," Dr. Kwan says.
Sleeping Position
Believe it or not, the position in which you sleep may also be contributing to the formation of lip wrinkles. "Another factor is caused by sleeping face down and the skin folding or creasing repetitively as we sleep," Dr. Lancer explains.
How to Get Rid of Lip Wrinkles
While it's not possible to completely banish your lip wrinkles and lines, you can take some steps to minimize the appearance of them.
Exfoliate Your Lips
Exfoliation removes layers of dead skin cells, which in turn helps skin look brighter and more even. Try exfoliating at least twice a week with a gentle lip exfoliator, like the Makeup by Mario Perfecting Lip Scrub, which uses sugar and castor seed oil for smoother, baby-soft lips.
Moisturize After Cleansing
Moisturizing key to softer, younger-looking skin. To target signs of aging like lines around the mouth, reach for a moisturizer that's formulated for mature skin, like the L'Oréal Paris Wrinkle Expert 55+ Moisturizer. The lightweight, non-greasy formula includes a blend of calcium and vitamin B5 to strengthen thinning skin and help smooth the appearance of wrinkles.
Try Professional Treatments
Not getting the results you're looking for? Dr. Kwan recommends heading to your skincare provider. They may recommend a prescription wrinkle treatment or an in-office procedure to help you achieve line-free lips. "Filler, neuromodulators and laser resurfacing may all be helpful to minimize the appearance of the lines," says Dr. Levine. (Remember: Always be sure to consult with a board-certified dermatologist before trying any type of new procedure or product.)
How to Prevent Lip Wrinkles
Ultimately, your best approach to addressing lip wrinkles is to try to prevent them from forming in the first place.
Hydrate With Hyaluronic Acid
Dr. Kwan recommends keeping your lips and the skin around them hydrated with a hyaluronic acid treatment to help keep lip wrinkles at bay. One of our favorites is the Kosas Lipfuel Active Lip Balm, which works to soothe and protect your lips from dryness. It comes in three flattering neutral tints as well as a clear option. In addition to hyaluronic acid, peptides and antioxidants are helpful anti-aging ingredients to look out for.
Wear Broad-Spectrum Sunscreen
Make sure you're using a sunscreen with broad spectrum SPF 30 or more to help keep your skin protected from harmful UV rays, and don't forget to reapply at least every two hours. For the skin around your lips, reach for the La Roche-Posay Anthelios Clear Skin SPF 60. The oil-free formula protects your skin and leaves a matte finish that won't clog your pores. For your actual lips, don't forget an SPF-infused balm.
Be Gentle on Your Skin
Your skin can go through a lot of wear and tear from the environment and products, so make sure you're giving it the TLC it deserves. When washing your face, use a gentle touch instead of harsh scrubbing or rubbing: Use light circular motions, and choose gentle cleansers to avoid stripping your skin of moisture. We recommend the CeraVe Hydrating Facial Cleanser, which contains ceramides to help replenish the skin's moisture barrier.
Avoid Repeated Motions
While smiling and talking are unavoidable (and important!) parts of everyday life, there are other repeated motions that exacerbate lip wrinkles that you can do without. For example, it's a good idea to avoid smoking and drinking with a straw whenever possible.
Get Some Rest
Your sleep patterns can actually have a major impact on your skin. Research shows that poor sleep quality can actually lead to signs of premature aging, so make sure you're getting at least seven to eight hours per night.
Sleep on Your Back
Not only does the amount of time you sleep affect your skin, but how you sleep is another key aspect in avoiding the creation of fine lines and wrinkles from cropping up prematurely. Sleeping on your side repeatedly can create wrinkles on the side of your face, including the area surrounding your lips. Sleeping on your back can help avoid premature wrinkling, so do your best to adjust your sleeping position.
The Best Products for Lip Wrinkles
Just like you moisturize the rest of your face, regularly moisturizing your lips is a crucial anti-aging measure. The La Roche-Posay Cicaplast Lips Hydration Restore Lip Balm smoothes and softens chapped lips without leaving them feeling greasy. Formulated with vitamin B5 and shea butter, it's a comforting option for people with dry to extra dry lips.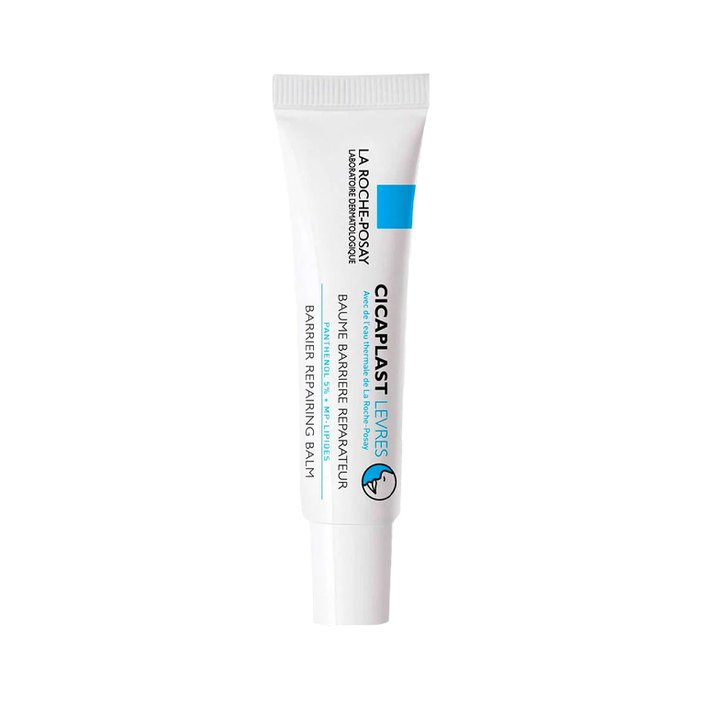 Wrinkles are no match for the IT Cosmetics Confidence in a Cream Anti-Aging Hydrating Moisturizer. Use this face cream to keep the skin around your mouth moisturized and to address signs of aging such as lines, large pores, loss of firmness and more. Not only does it strengthen your skin barrier, but it repairs it with continued use.
For a sunscreen that is easy to apply to hard-to-reach spots, we recommend the CeraVe Mineral Sunscreen Stick. The mess-free, solid stick ensures you are able to thoroughly protect the skin around your mouth from the sun's harmful rays. It has a lightweight feel and broad-spectrum protection with SPF 50. We love how convenient it is to toss this sunscreen stick in a purse for on-the-go reapplication throughout the day.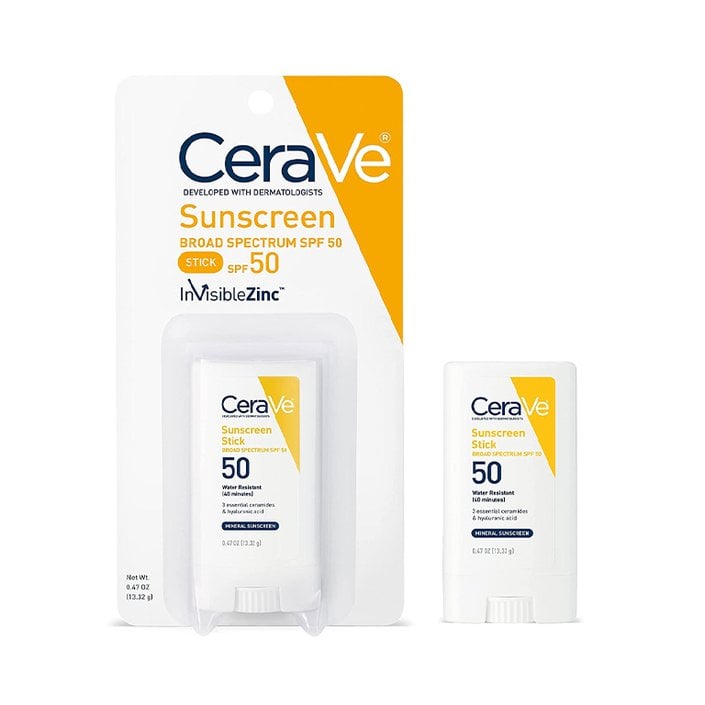 This lip serum from Dr. Lancer's eponymous skincare brand is his go-to product pick for addressing lip wrinkles. "It is a stimulating formula that helps to smooth out the appearance of vertical lip lines, define lip contours and provide hydration for visible plumpness," he says. "Lips are smooth and conditioned with a glossy sheen that highlights natural lip color."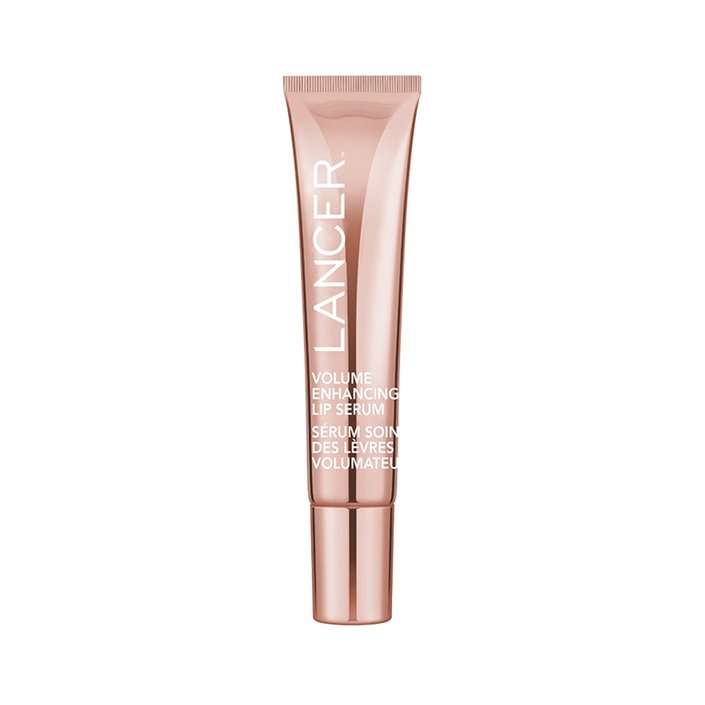 Read more

Back to top