A Simple Skincare Routine for Mature Skin Types
November 24, 2021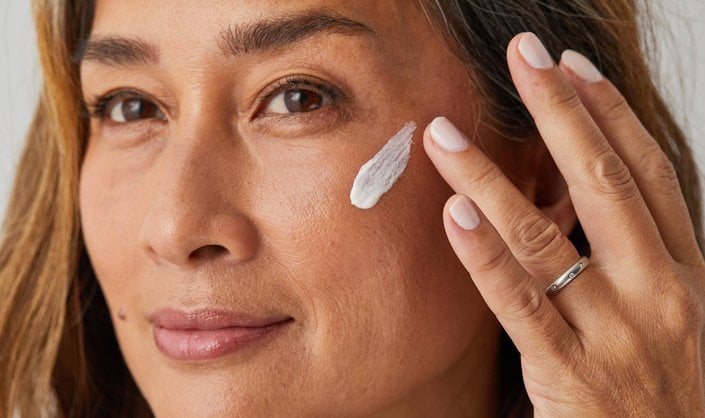 As you get older, you may start to notice wrinkles and fine lines on your complexion or experience a drier skin texture. While it may seem like you need to start stocking your skincare shelf with a ton of anti-aging serums and face creams, we promise that creating a regimen for mature skin doesn't have to be complicated. Here, we're breaking down a simple skincare routine to get you started. 
STEP 1: Wash Your Face With a Gentle, Hydrating Cleanser 
Cleansing your skin helps to remove excess oil, dirt and other impurities from the surface before they have the chance to clog your pores. Because dry skin can exacerbate the look of wrinkles, you'll want to make sure your cleanser doesn't strip your skin of natural oils. One of our favorites is the CeraVe Hydrating Cream-to-Foam Facial Cleanser. It's packed with ceramides and hyaluronic acid to keep skin hydrated and healthy.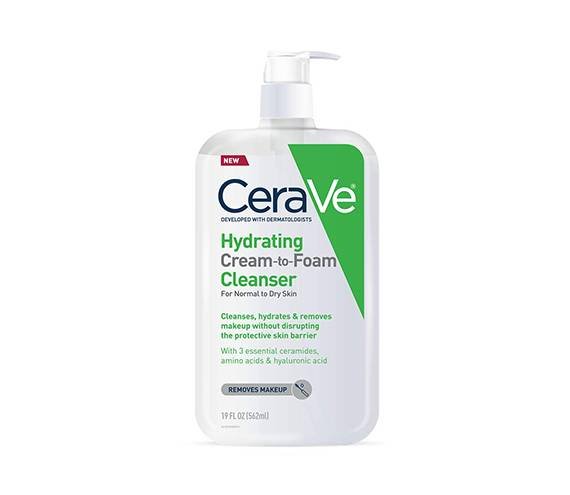 STEP 2: Slather on an Anti-Aging Moisturizer 
Want to brighten your skin? Reach for the Kiehl's Super Multi-Corrective Cream. The anti-aging moisturizer reduces fine lines and wrinkles while evening out skin tone and texture thanks to its formula that is infused with hyaluronic acid and chaga mushroom. It can also be used to combat signs of aging on the neck.
STEP 3: Use a Dark Spot Corrector 
Between acne scars, sun damage, air pollution and hormonal fluctuations, dark spots are incredibly common. To help fight hyperpigmentation, try using IT Cosmetics Bye Bye Dark Spots Serum, which minimizes the appearance of dark spots and improves skin's clarity.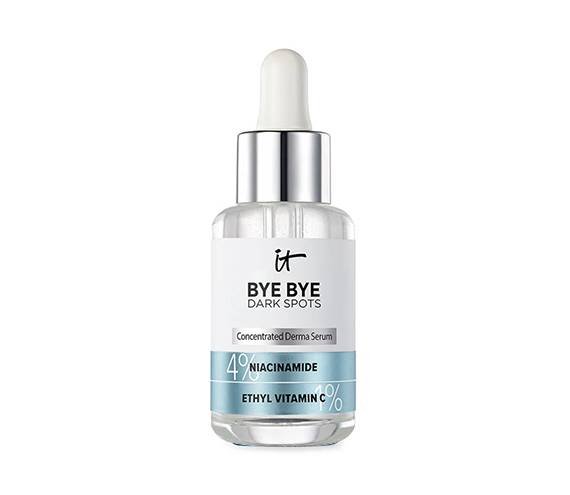 STEP 4: Try an Anti-Aging Eye Cream
With age, the skin around your eyes can start to thin and crow's feet can become more noticeable. For an anti-aging eye cream that hydrates and plumps, we recommend the Lancôme Advanced Génifique Eye Cream. It works to improve the appearance of wrinkles, smooth fine lines and reduce dark circles.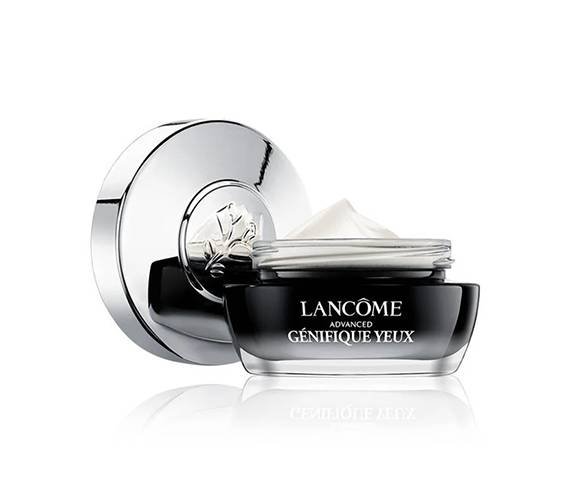 STEP 5: Apply Broad-Spectrum SPF 
Regardless of age or skin type, you're always at risk of sun damage. To protect your skin from UVA and UVB rays, it's important to apply an SPF of 30 or higher every day. We like the La Roche-Posay Anthelios AOX Antioxidant Serum SPF. This multi-use product not only helps defend and protect your skin from future sun damage, but its antioxidant-rich formula also works to improve the damage that has already been done. The serum-meets-sunscreen has a smooth, quick-drying texture, too. 
STEP 6: Incorporate a Face Mask
Face masks are a great way to flood your skin with benefits in a short amount of time. If anti-aging is a concern, we recommend Garnier Green Labs Hyalu-Melon Replumping Serum Mask. Formulated with hyaluronic acid and watermelon extract, the mask intensely hydrates dry skin and replumps the complexion to leave you looking youthful and radiant after just five minutes of use.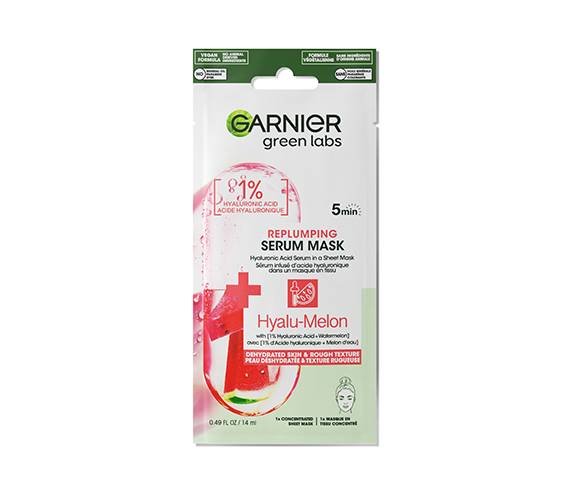 STEP 7: Add Retinol to Your Arsenal
If you're not using a retinol yet, now is the time to start.  "Retinol can deliver increased collagen production at prescription strength, improve tone and even texture," says board-certified dermatologist and Skincare.com consultant Dr. Ted Lain. Try using the L'Oréal Paris Revitalift Pressed Night Cream with Retinol + Niacinamide if you're new to the ingredient. Retinol can be irritating to the skin so incorporating it into your routine within a moisturizing cream can help your skin build up a tolerance without any serious side effects. (Editor's note: Retinol can cause skin sensitivity to sunlight, so be sure to apply it during evening hours only. During daytime hours, apply broad-spectrum SPF 30 or higher and take additional sun protection measures.)
Photography: Chaunte Vaughn, Associate Creative Director: Melissa San Vicente-Landestoy, Art Director: Hannah Packer, Associate Creative Producer: Becca Solovay, Associate Content Director: Sarah Ferguson, Makeup Artist: Jonet Williamson, Hair Stylist: Akihisa Yamaguchi, Wardrobe Stylist: Alexis Badiyi, Digital Tech: Paul Yem, Photo Assistant: Sam Kang, Model: Anna
Read More: 
How Many Serums Does Your Skincare Routine Need?
Quiz: Find the Best Moisturizer for Your Skin Type
7 OTC Retinol Products That Deserve a Spot in Your Anti-Aging Routine
Read more

Back to top