Why Vitamin C Is the Gold Standard in Anti-Aging
July 27, 2016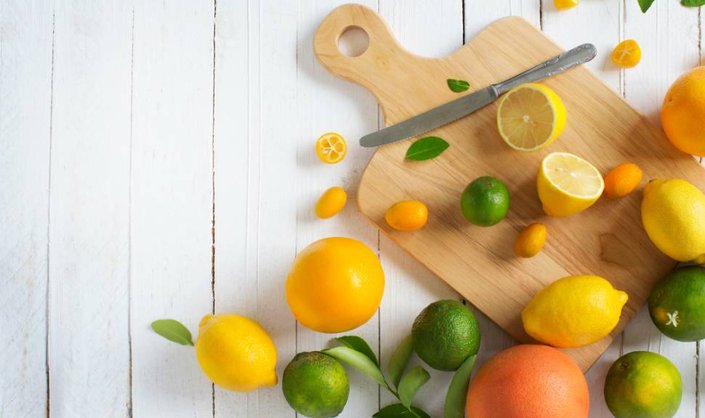 Just as a well-balanced diet includes vitamins, so should a well-balanced skin care routine—especially if the goal is anti-aging. From vitamin A to D, skin care products offer them all, but the gold standard in anti-aging is undoubtedly vitamin C, otherwise known as l-ascorbic acid. This potent antioxidant is highly regarded in the world of dermatology for its ability to fight the signs of free radical damage and premature signs of skin aging—read: fine lines, wrinkles, dull tone, and uneven texture. While you can find it in creams and serums, if you really want to see results we recommend getting a little more intense.
The Anti-Aging Benefits of Vitamin C
Live in a big city? Don't skip out on vitamin C. The vitamin helps to offset the free radicals formed by pollution, like smoking and car exhaust. Vitamin C is also a great addition underneath your sunscreen. While sunscreen helps protect your skin from the harmful effects of the sun's damaging UV rays, antioxidant vitamin C also works to offset free radicals caused by environmental aggressors such as pollution.
The Newest Way to Use Vitamin C
While most vitamin C preparations are found in serum form, La Roche-Posay just made using l-ascorbic acid in your skin care routine a little more velvety. La Roche-Posay's new Active C10, a dermatological anti-wrinkle concentrate intensive is exactly what a well-balanced anti-aging skin care routine calls for. The concentrate helps to visibly reduce the look of fine lines and wrinkles while smoothing the appearance of skin texture and boosting that youthful glow. Formulated with vitamin C and hyaluronic acid—a hydrating powerhouse that holds nearly 1000x its weight in water—the concentrate has a velvety texture and a non-greasy finish, perfect for daily use under makeup and at night when you'd rather not feel like you're wearing a face mask to bed. In addition to the infusion of antioxidant- and moisture-rich ingredients, the concentrate features La Roche-Posay's Thermal Water and is infused with vitamin E to help soothe and hydrate skin. What we love about this product is that it offers the benefits you'd find in a vitamin C serum with a lightweight, creamy texture that is perfect for mature skin!
La Roche-Posay Active 10, $52.99
Read more

Back to top