4 Ways to Use a Beard Oil You Probably Haven't Considered
June 07, 2019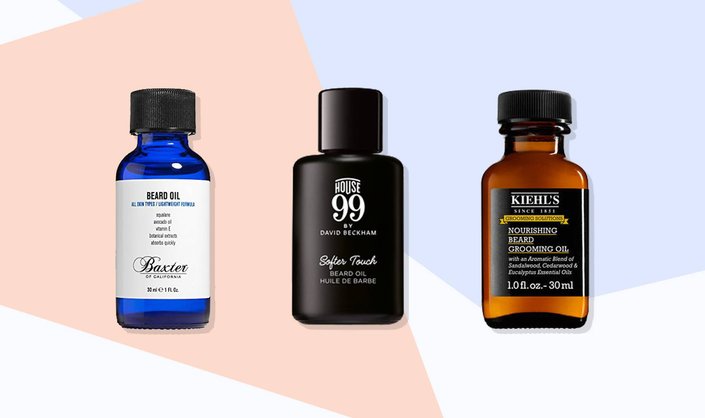 Beard oil is marketed as a product that you use on, well, beards — but interestingly enough, there are actually a lot of other ways to use it. Many beard oils are moisturizing enough to apply to the rest of your hair and your skin, and some even smell so good you might want to skip cologne entirely. Ahead, we rounded up four alternative ways to use a few of our favorite beard oils.
Think of Beard Oil for the Rest of Your Hair
House 99 Softer Touch Beard Oil
Many of the tasks you want your beard oil to perform (tame flyaways, soften facial hair, etc) apply to the hair on your head, too. In a pinch, use the Softer Touch Beard Oil by House 99 as a moisturizing leave-in conditioner. It nourishes hair — no matter where it is — with zero greasy residue.
Skip Cologne in Favor of a Beard Oil
The Bearded Man Company Beard Oil in Sandalwood
For a hypnotizing scent, try the Sandalwood Beard Oil from The Bearded Man Company. Made with natural essential oils, it does the work of a fragrance, giving off a subtle yet sexy aroma — without the overpowering odor colognes can leave behind.
Try a Beard Oil for a Scalp Massage
Kiehl's Grooming Solutions Nourishing Beard Grooming Oil
This oil's aromatic blend of sandalwood, cedarwood and eucalyptus works great on the beard, but we also love to use it for a scalp massage. Simply massage a few drops onto your scalp in circular motions, breathe in the scent and relax. Want to really detox your scalp? Try the brand's pre-conditioning treatment as well.
Use a Beard Oil for Your Face, Too
Baxter of California Beard Grooming Oil
For a beard oil that doubles as a facial oil, look no further than this option from Baxter of California. This product contains squalane, avocado oil, vitamin E and botanical extracts that are good for the skin, and it absorbs quickly for a grease-free finish.  
Read More:
Why You Have to Try Beard and Grooming Brand, House 99
The Ultimate Guide to Men's Grooming
Read more

Back to top