7 Skin-Care Products Our Editors Are Loving This October
October 01, 2019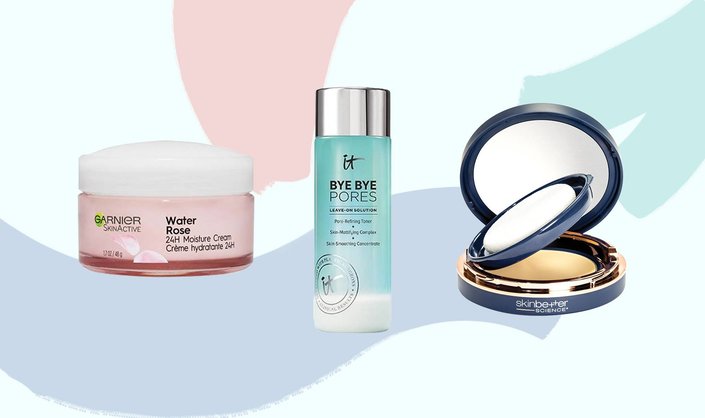 It's a brand new month, which means different products are making their way into our bathroom cabinets and skin-care routines. These are the products Skincare.com's editors can't live without this October. 
Lindsey, Content Director
I always considered myself lucky when it came to my skin — at least in the acne department. Even throughout my teenage years, my skin was pretty clear, save for the monthly hormonal pimple on my chin. My good skin days continued into my 20s, and people would always compliment my complexion. Then my 30s hit, and it everything changed. My monthly breakout went from one cystic bump to entire swaths of pimples on my chin, jawline, forehead and even cheeks. Nothing I tried seemed to help. But in the month I've been using this Acne Free Adapalene Gel (a retinoid that was formerly only available with a prescription), I've already noticed a huge difference. Plus, at $11.99 (MSRP), it's super affordable!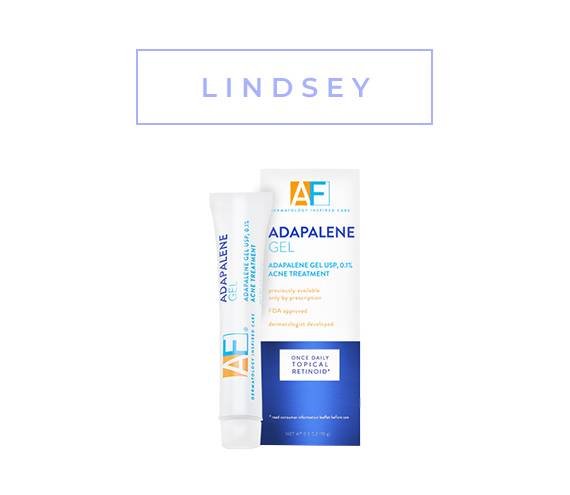 Alanna, Associate Editor
Nécessaire The Body Exfoliator in Sandalwood
Body exfoliators are always something I've stayed away from due to my sensitive skin, but since I've recently gotten my eczema under control, I've been more open to trying them and testing out new ones. One of the exfoliators that landed on my desk was Sandalwood by Nécessaire — its new body exfoliating line had me intrigued because I'm a fan of the soothing body cream, and I certainly was not disappointed. This scrub is extremely gentle, smells incredible and is so finely milled that it doesn't irritate my skin in the slightest. I think I've found the body exfoliator that works for me, and I can't see myself going back.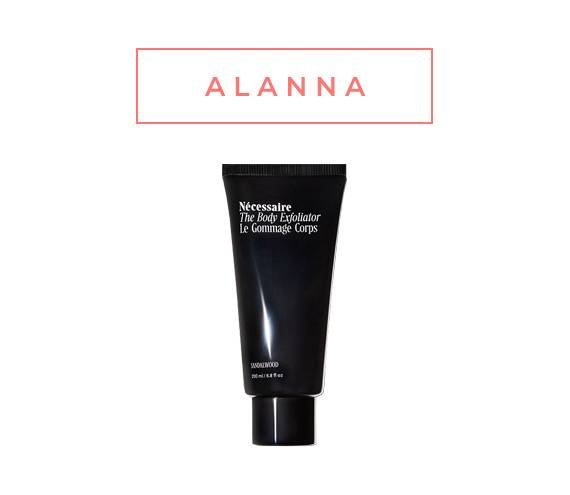 Jessica, Associate Editor
Garnier Water Rose 24H Moisture Cream
It may be fall, but it's still super hot out, so I'm reaching for lightweight moisturizers until further notice. The new Garnier Water Rose 24H Moisture Cream has a sheer water cream finish that instantly absorbs into skin with a subtle cooling sensation. It's formulated with rose water and hyaluronic acid to deliver long-lasting hydration and leave skin feeling soft to the touch. It even smells like fresh, real rose water. I've been applying it at the end of my morning skin-care routine and before makeup application, and love how smooth it makes my complexion.
SkinBetter Science Sunbetter™ Tone Smart SPF 68 Sunscreen Compact
I've tested my fair share of face sunscreen products, but I've never been so excited to apply and reapply them until I tried the new  Sunbetter™ Tone Smart SPF 68 Sunscreen Compact from SkinBetter Science. It's a 100% mineral-active sunscreen with a tone-adapting pigment that provides your skin with a soft blurred finish. The formula feels smooth and lightweight, almost like sheer-coverage foundation balm, and can even be applied over makeup. I've been using it to freshen up my face makeup and love how it blends so easily.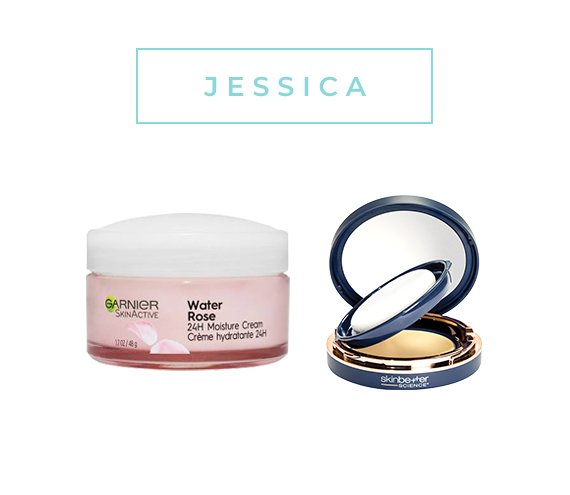 Genesis, Assistant Editor
IT Cosmetics Bye Bye Pores Leave-On Solution Pore-Refining Toner
In my never-ending journey to finding pore-minimizing products, I came across (and fell in love with) the IT Cosmetics Bye Bye Pores Toner. This new holy-grail item has been a serious game-changer in my skin-care routine. The formula is made with kaolin clay to help absorb any excess oil, coconut water to hydrate and silk to condition your skin. I use it every morning and evening after cleansing and it helps leave my skin feeling smooth, mattified and utterly refreshed.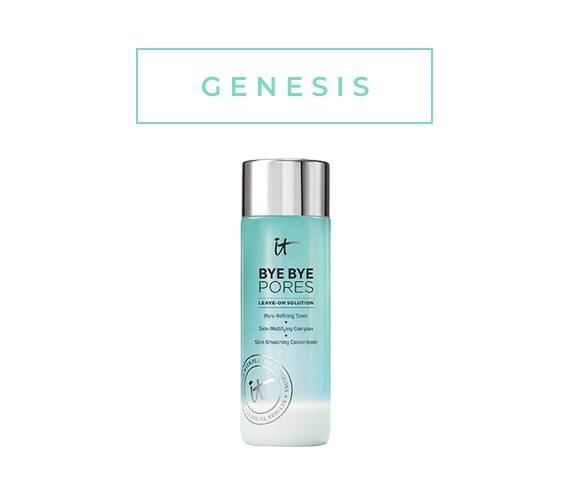 Samantha, Assistant Editor
When I started to hear the buzz around Holifrog, a new non-toxic line launching with just four hero cleansers, my interest was automatically piqued. Each of the face washes targets specific skin concerns, and as someone who switches out cleansers pretty frequently, I knew I had to give this line a go. The Tashmoo Water Lily Nourishing Milk Wash is amazing for a gentle cleanse in the morning and helps keep my dry-meets-combination skin from producing excess oil throughout the day. I like to rotate this with the Shasta AHA Refining Acid Wash at night, which helps exfoliate and get all the city gunk off my face. The whole line is lightweight, non-foaming and majorly addicting.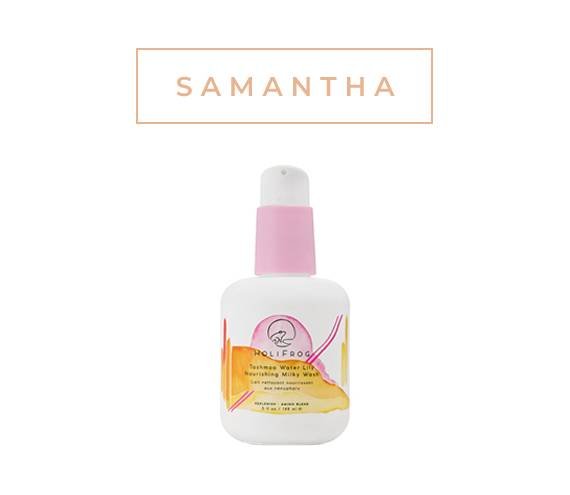 Jillian, Social Media Editor
 
Tula Skincare Rose Glow Cooling & Brightening Eye Balm
Tula is one of the newest indie brands I'm loving lately, and their latest drop is something I never knew I needed. The Rose Glow Cooling & Brightening Eye Balm is a dream if you deal with puffy eyes in the morning, or just need a midday refresh. Rosehip oil is one of my favorite ingredients for evening out my redness-prone skin, so I was instantly attracted to the eye balm since the oil is a main ingredient. The combination of that with the balm's other components like caffeine and aloe is a dream for my skin. It's refreshing, brightening and moisturizing all in one.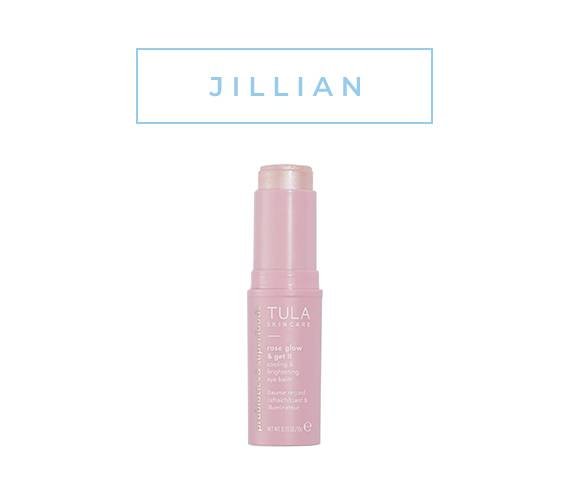 Read More:
The Best Micellar Waters for Oily Skin
Dark Circles 101 — Here's How to Beat Them
What's The Difference Between Sugar and Salt Scrubs?
Read more

Back to top