How the Ulta Beauty Skin-Care Quiz Results Helped With One Editor's Oily Skin
November 18, 2019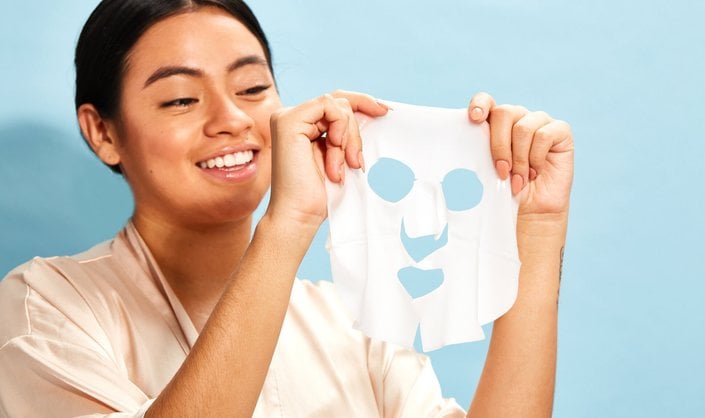 I love taking random online quizzes that tell me more about myself. From telling me the initials of my life-long partner to what cheese I resemble most (yes, it's a thing), this form of modern self discovery is usually for giggles, but sometimes you come across a test that can truly provide helpful insights. For instance, did you know there is an Ulta Beauty skin-care quiz that offers you revelant information based on your skin type and concerns? Yep — my mind was blown, too. Covering everything from the best cleanser for your skin type to the right moisturizer to use, this quiz gives you personalized product recommendations after you take a small questionnaire about your current skin situation and goals. I knew I had to give it a try. Ahead, find out if Ulta's skin recommendations actually helped my oily skin. 
The Process 
If you scroll over the "Skin Care" tab on the Ulta Beauty homepage and look to the bottom left, there is a hidden gem called "Skin Care Quiz." The quiz starts by asking if you want to shop by your skin concerns, the products you're looking for or based on a skin analysis (which is another quiz that you can take on the website). I knew I wanted to get recommendations for my oily skin type, so I continued by choosing to shop based on my concerns. I was then asked a series of follow-up questions that dove deeper into my concerns and the kinds of products I was looking for. I knew I wanted some staple items to add to my skin-care routine that helped me target my oily skin and large pores. Once I individually went through and chose the kind of product I was looking for (in my case I wanted a face wash, moisturizers and mask) I was given a list of product recommendations to choose from. 
The Products 
For my face wash, the quiz recommended the Clarisonic Pore & Blemish Cleanser, which is an interesting pick for me. I normally don't gravitate towards products that seem to be for acne-prone skin because I fear it might be too harsh. But it turns out this cleanser works to help reduce the appearance of pore size no matter what the cause and is ideal for anyone who struggles with excess oil. As for my moisturizer, I got the La Roche-Posay Effaclar Mat Daily Face Moisturizer, which is a mattifying formula that also helps to visibly tighten pores. I rounded out my routine by going with the Lancôme Advanced Génifique Hydrogel Melting Sheet Mask. The mask boasts instant radiance, smoothness and, you guessed it, reduced appearance of pores in as little as ten minutes.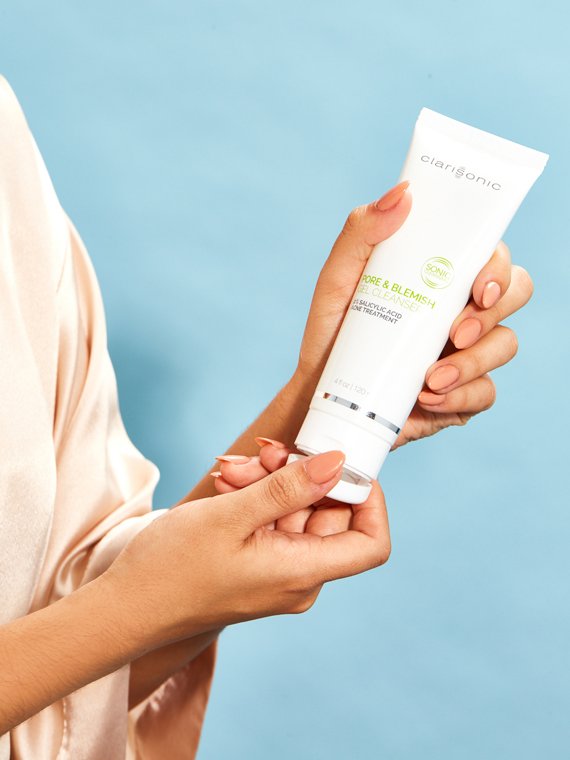 My Final Thoughts:
What I loved most about this quiz was that it gets very specific when asking about your concerns and goals without getting too technical or taking too much time. Skin is dynamic, so I love that you can choose and describe more than one issue if you so choose. I also like that you can narrow down the kind of product you're looking for and can pick anything from treatments and serums, cleansers, tools, moisturizers, skin-care kits and SPF options. You also have the option to add any other preferences like vegan, oil-free or gluten-free products. 

All-in-all, the products definitely helped target some of my oily skin issues. I loved the La Roche-Posay Effaclar Mat Daily Face Moisturizer because it surprised me by working double-duty as a mattifying primer under makeup. The face mask was a luxurious ten minutes that didn't leave my skin shiny or sticky afterwards, and the cleanser was a game-changer that kept my oil in check without overdrying my skin. If you're looking for a quick but in-depth analysis of your skin, definitely take this quiz.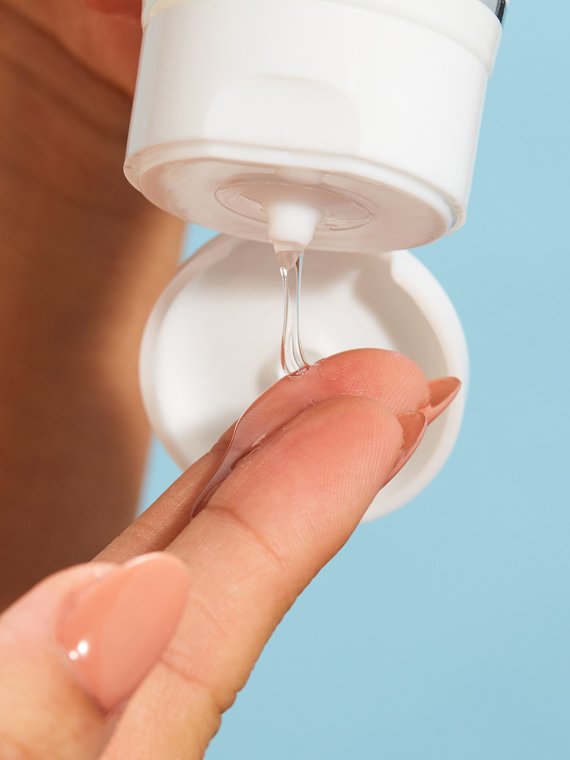 Read More: 
5 Skin-Positivity Influencers Who Keep It Real With No-Makeup Selfies
The Ultimate Anti-Aging Body-Care Routine
Dry Skin? 7 Moisturizing Mistakes to Stop Making
Read more

Back to top