Why the CeraVe Cream-to-Foam Cleanser Worked for Our Editor With Combination Skin
November 02, 2020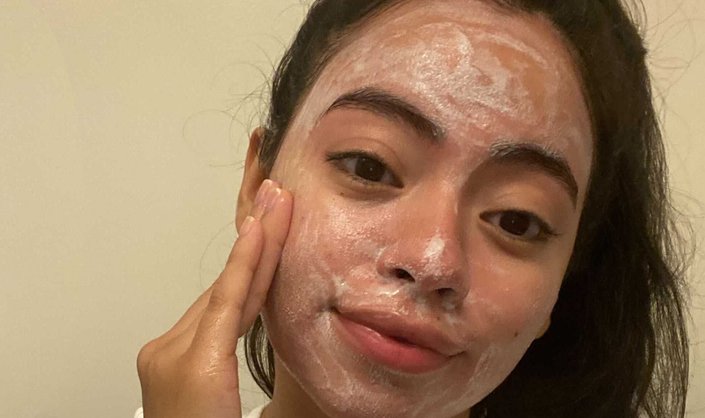 My skin has a mind of her own. Some days I'll wake up and I'm oily. Other days, usually when the weather is cooler and less humid, my skin will feel dry and like it needs major hydration. These frequent  skin changes usually cause me to constantly switch between cleansers. But after the brand gifted me the CeraVe Hydrating Cream-to-Foam Cleanser to try and review, I finally found a formula that satisfies my skin and her many moods. Find out why, ahead.
About the Formula 
This new formula is suitable for normal to dry skin types. According to the brand, the cleanser was made so that dry skin types can experience a foaming cleanser without sacrificing hydration. It's also great for sensitive skin types because the formula is gentle, fragrance-free and non-comedogenic, meaning it won't clog pores. When you first use the formula, it begins as a cream texture and then transitions into a foam when you lather it on the skin with water. The change in texture offers a deep and effective clean without stripping the skin of its natural moisture. The formula is made with essential ceramides, amino acids and hyaluronic acid to help restore and maintain the skin's natural barrier and retain maximum moisture. You can find the CeraVe Hydrating Cream-to-Foam Cleanser on Ulta, Amazon or at your local drugstore for $14.99 (MSRP).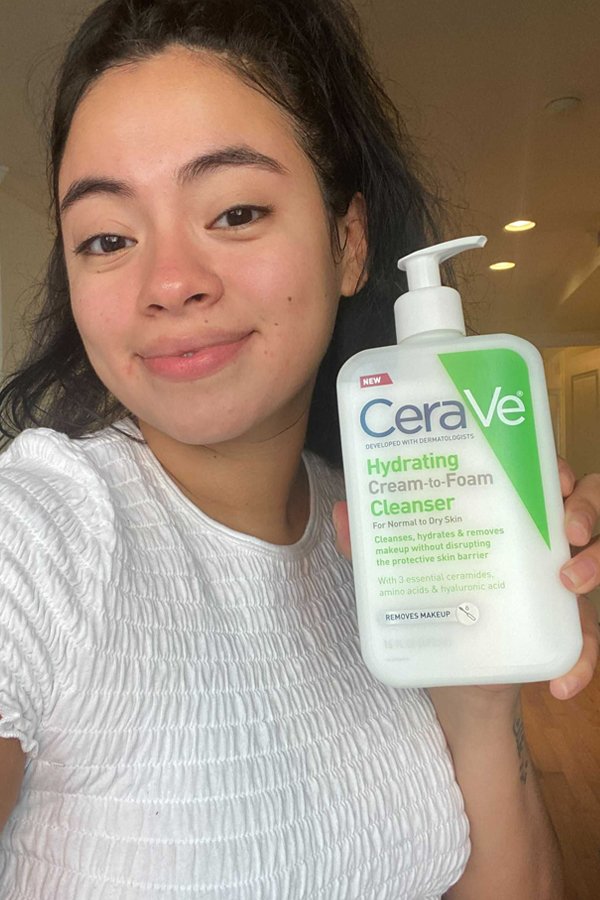 My Thoughts
Typically, I switch between a cream and foaming cleanser depending on what my skin needs that day. I love foaming cleansers because they help to keep excess oiliness at bay. But in the same breath, when my skin needs more moisture, I'll opt for a creamy consistency to give back some of that nourishment. What I love about this cream-to-foam cleanser is that I don't have to choose. I've been using it consistently for two weeks, every morning and evening, and every time (no matter what my skin is going through that day), it makes my skin feel clean but not stripped, comfortable, hydrated, and overall refreshed. 

Usually, with cream cleansers I always follow up with micellar water because although they're hydrating, I don't feel like they effectively remove all of the dirt, oils and impurities on my face. With this formula, my skin always feels very clean after use. I also love that it starts off as a cream because it works really well to break down and remove makeup. Despite being marketed to people with dry or normal skin types, I can say as someone with combination skin, I was pleasantly surprised by how much I like it. 

*I was gifted this product for the purpose of reviewing it, but all opinions and thoughts are my own.
Photo: Genesis Rivas
Read More: 
3 CeraVe Moisturizers for Dry Skin
7 Gel Cleansers Perfect for Your Skin Type
Have Sensitive Skin? Try These Gentle Face Washes
Read more

Back to top