This Is Why You Get Dry Skin Around Your Nose
October 12, 2021
Dry skin doesn't stick to just one area of your body. It can arise in patches and pop up in very specific areas — like around your nose. As random as it may seem, there are several reasons why the skin around your nose becomes comparatively drier than the other areas of your face, especially during the winter. To get to the bottom of what causes dry skin around the nose, we tapped Dr. Elizabeth Houshmand, a board-certified dermatologist and Skincare.com consultant based in Dallas, Texas to learn more.
What Causes Dry Skin Around the Nose?
Environmental Factors
When temperatures drop, it can cause the area around your nose to dry up, even if the rest of your skin remains supple. "The outside skin of the nose can be dry and peeling even though the rest of the skin is hydrated due to exposure to the environment," Dr. Houshmand explains.
Another big factor? Sun exposure. If your nose is exposed to harmful UVA and UVB rays, it can cause skin to burn and, consequently, flake and peel. A sunburn on your nose may also lead to more concerning factors than just dry skin. "Actinic photodamage can cause damage to your skin cells over time, and can present as dry, flaking spots on the nose that won't go away," says Dr. Houshmand. These spots run the risk of becoming precancerous. Should you see any irregular patches on your skin, whether on your nose or on any other part of your body, consult a medical professional.
Allergies or Colds
Allergies and colds can strike any time of the year, and they often lead to a lot of nose blowing. If this happens frequently enough, it could irritate the skin around your nose. "Constant tissue use and nose blowing can irritate the skin on the nose and may cause peeling," Dr. Houshmand says. 
Underlying Medical Conditions
The reason the skin around your nose may be drying out can be deeper than just a cold or the weather. Rosacea and seborrheic dermatitis — both forms of skin inflammation — are conditions associated with dried-out skin. Another potential reason is eczema, a condition that commonly causes patches of dry skin to form in the same area. 
How to Prevent Dry Skin Around the Nose
Wear Protective Clothing
If you're in extremely cold temperatures or exposed to the sun, be sure to wear clothing that can protect the skin around your nose. Dr. Houshmand suggests a scarf for colder outdoor temperatures, complemented with a humidifier for indoors. For warmer climates, treat yourself to a sun hat or visor to make sure your entire face is protected. 
Moisturize
Make sure to moisturize regularly to soothe flakes and prevent future dryness. The Kiehl's Ultra Facial Cream is a lightweight formula that hydrates skin for up to 24 hours with a combination of glycerin and squalane. If your skin is peeling, consider topping your moisturizer with something even richer, such as the CeraVe Healing Ointment.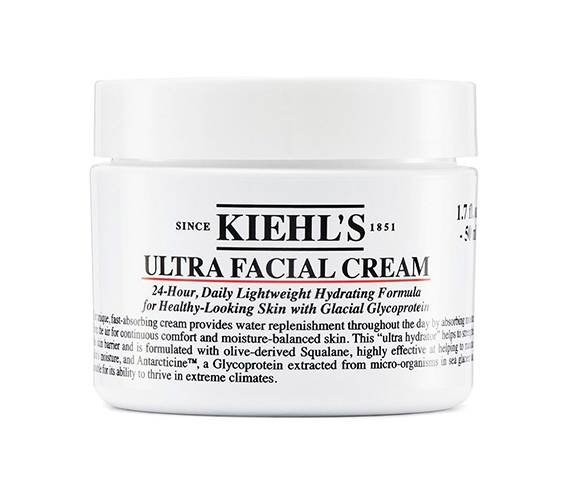 Wear Sunscreen
Sunscreen application is required year-round. Just because the sun may not be as present in the winter doesn't mean its harmful rays won't negatively affect your skin. Make sure you're applying broad-spectrum sunscreen every day — rain or shine, cold or hot. The SkinCeuticals Daily Brightening UV Defense Sunscreen SPF 30 protects your skin and contains glycerin to help retain moisture.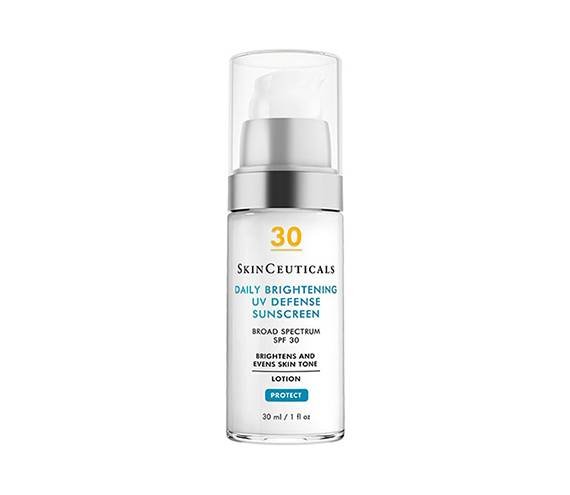 How to Get Rid of Dry Skin Around the Nose
Exfoliate
Those dry flakes you're seeing on your skin are actually dead skin cells. Aside from being challenging for makeup application, the build-up of these dead cells on the skin's surface can clog your pores and prompt a breakout. To help get rid of them and avoid the risk of blemishes forming, regular exfoliation is key. We like the Tula So Poreless Deep Exfoliating Blackhead Scrub.
Use a Hyaluronic Acid Serum
There are plenty of products formulated specifically to rehydrate dry skin, including hyaluronic acid. It sucks in moisture and can leave skin appearing plumper and more dewy. The IT Cosmetics Bye Bye Lines Hyaluronic Acid Serum also works to help smooth the look of fine lines.  
Photo: Chaunte Vaughn
Read More:
Dry Skin? Stop Making These 7 Common Moisturizing Mistakes
5 Skincare Tips to Incorporate into Your Routine This Fall
How to Get Rid of Chapped Lips Overnight
Read more

Back to top