The Ultimate Guide to Dry Skin
November 24, 2020
Dry skin is incredibly common and as winter rolls around, your skin may feel even more dry and dehydrated than ever. To explain the causes of dry skin, how to treat it and how to prevent it, we tapped a team of skin-care experts and dermatologists. Read on for their top tips for dry skin. 
What Is Dry Skin?
Dry skin is a common skin type for all ages.Signs that you have dry skin include rough and scaly skin, itching and a feeling of skin tightness especially after showering, bathing, or swimming, according to the Mayo Clinic
What Causes Dry Skin?
If your skin feels dry and rough, that's an indication that it's in need of more moisture. But what can cause skin to dry out in the first place? From environmental factors (think: harsh winds, brutal cold, UVA and UVB rays) to poor skin care habits, there are many culprits that can be behind your dry skin. Here are some of the most common causes: 
Age: As we age, our skin naturally gets thinner and drier. The Mayo Clinic notes that more than 50 percent of adults in their 40s and older have dry skin.
Weather: Think about your environment. If you're living in a dry climate , chances are your skin will feel the effects of that. This can also occur if you live in a cold climate and are exposed to whipping winds regularly. As a result, many people experience dry skin in the winter when those harsh weather conditions are prevalent. Unfortunately, artificial heating and cooling sources only add insult to injury.
Hot baths and showers: A common cause of dry skin is taking long, hot baths and showers. While it may feel relaxing, it's in the best interest of your skin to cut down that time and opt for lukewarm water instead. "If your skin is red after a shower, that means the temperature is too hot," says Dr. Shari Marchbein, board-certified dermatologist and CeraVe consultant, says.
Harsh soaps: Cleansing your skin is a vital step in your routine, but formulas that are harsh can strip too much moisture from your skin and cause dryness.
Other skin conditions: If you have skin conditions such as eczema or psoriasis, you may be more prone to dry skin. "In addition to ceramides, people with psoriasis should look for products that contain salicylic acid and niacinamide," Dr. Marchbein advises. "The salicylic acid can help relieve the scaling, while niacinamide can help calm the skin. For eczema, look for products with hyaluronic acid to help boost moisture." 
How Can I Treat Dry Skin?
The easiest way to treat dry skin is to moisturize regularly. Click here to shop our favorite moisturizers for dry skin. 
In addition to applying moisturizing creams, emollients or ointments, avoid harsh soaps and skin-care ingredients, drink plenty of water throughout the day, place a humidifier in your home to counteract the dry weather, and protect your skin with gloves, hats and scarves in the winter.
How to Ensure You're Moisturizing Enough
Great question! You should moisturize your skin after cleansing twice per day (morning and night), or as needed. The good news is that it's nearly impossible to over-moisturize your skin. We recommend the Kiehl's Ultra Facial Cream for the morning and TULA Beauty Sleep at night.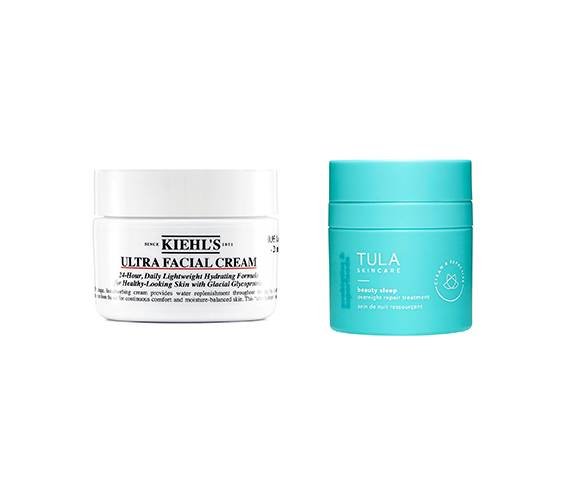 Why Your Skin Feels Dry Even After Moisturizing
If you're noticing that your skin isn't feeling hydrated after multiple applications of moisturizer, there are a few potential reasons. For starters, it could be that you're applying moisturizer at the wrong time. "Your skin has the most moisture when it's wet and moisturizers work best when skin is already hydrated," says Dr. Michael Kaminer, dermatologist and Skincare.com consultant,. If that doesn't apply to your situation, consider swapping your moisturizer for a new one. It could be that the formula you're using is not strong enough, or it's not meant for your specific skin type. Other reasons include using irritating products that are stripping the skin of its moisture, not drinking enough water or neglecting to rid the skin of dead skin cell buildup. To help you find the culprit, find out what common moisturizer mistakes to avoid here.
The Best Moisturizing Ingredients for Dry Skin
When choosing a moisturizer for your skin, we recommend formulas that contain at least one of these moisturizing ingredients:

Hyaluronic Acid: This hydration powerhouse can hold up to 1000 times its weight in water to hydrate and plump the look of skin, making it a popular ingredient in moisturizers. We recommend using the L'Oréal Paris Derm Intensives 1.5% Pure Hyaluronic Acid Serum.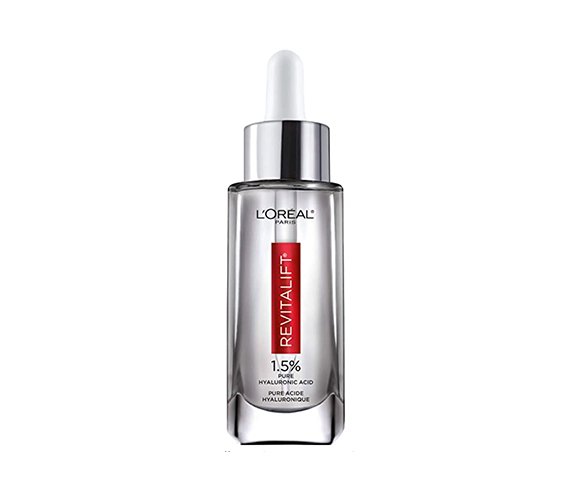 Glycerin: Similar to hyaluronic acid, glycerin acts as a humectant to help lock in moisture on the skin's surface. Try the Nudestix NudeSkin Gentle Hydra-Gel Face Cleanser.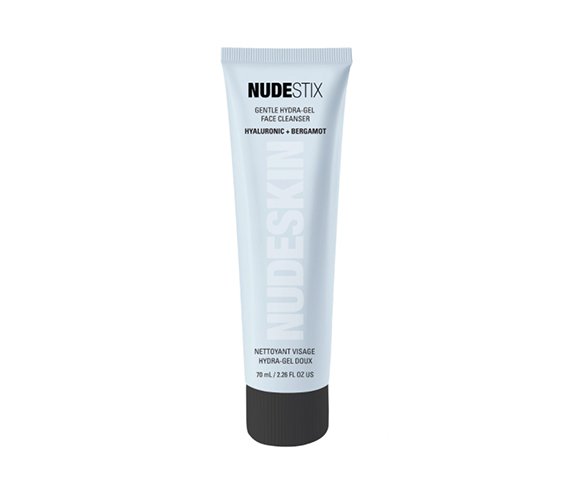 Ceramides: Ceramides help maintain and reinforce the skin's natural protective barrier. All of CeraVe's moisturizers are formulated with three essential ceramides as well as MVE technology, which slowly releases ingredients over time for long-lasting moisturizing benefits. We love the CeraVe Moisturizing Cream.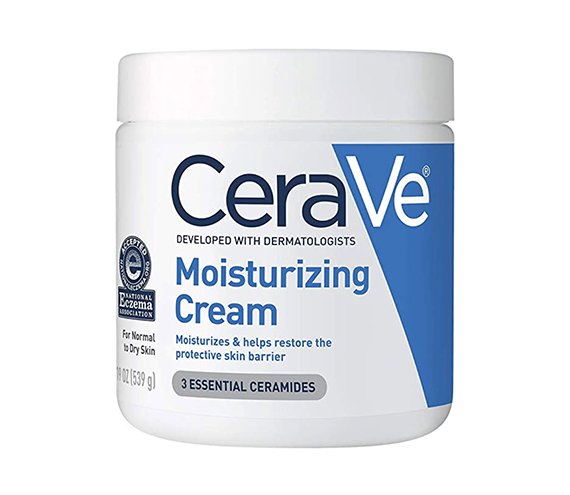 Photo Credit: Chaunte Vaughn
Read More:
5 Drugstore Face Masks to Try This Fall
How Occlusive Ingredients Can Benefit Dry Skin
The Best Brightening Vitamin C Serums Available on Amazon
Read more

Back to top