How to Address Large Pores When You Have Dry Skin
January 09, 2023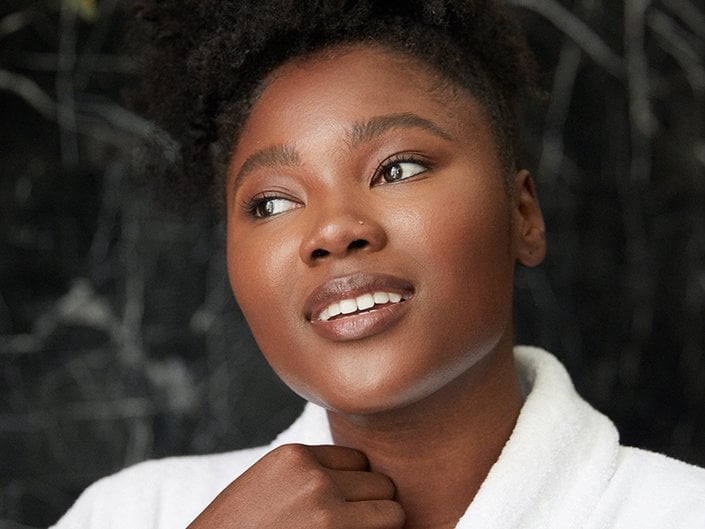 Enlarged pores are often associated with oily skin, but dry skin types can experience them, too. Because it can be tricky to treat this combination of skin concerns, we consulted with Dr. Peter Schmid, a SkinCeuticals ambassador and plastic surgeon based in Colorado, to find out the best skincare products for enlarged pores that won't dehydrate your skin.
What Causes Enlarged Pores?
"Large pores are primarily caused by genetics, but they may also be the result of inflammatory skin conditions, excessive oil build-up, thickening skin, severe acne, sun damage and the loss of skin elasticity, which progressively occurs with the aging process," says Dr. Schmid. Keep reading for tips on how to minimize the appearance of pores and for some of our favorite skincare products for enlarged pores.
How to Minimize Pores on Dry Skin
Exfoliate
Regular exfoliation is a must for all skin types, especially if you are experiencing congested or enlarged pores. The IT Cosmetics Bye Bye Pores Glycolic Acid Serum is a smart choice because it contains glycolic acid to smooth skin texture, plus hyaluronic acid to attract moisture.
Moisturize
Keeping your skin hydrated is the best way to guard against flakes that can lead to clogged pores. We like the CeraVe AM Facial Moisturizing Lotion because it's non-comedogenic and provides long-lasting hydration without feeling heavy. It's also infused with SPF 30 for added protection from the sun. Keep reading to find out why that's important for minimizing the appearance of pores.
Apply Broad-Spectrum Sunscreen
If you're wondering why we always preach about the importance of using sunscreen, even on cloudy days, this is why: "Sunscreen is paramount to reducing the risk for premature skin aging and expansion of pores," says Dr. Schmid. The SkinCeuticals Sheer Physical UV Defense SPF 50 is suitable for all skin types and offers a lightweight, fast-absorbing finish.
Apply a Face Mask
One of the most effective skincare products for enlarged pores is a clay mask. Incorporating a clay mask into your skincare routine is a simple way to detox your pores and absorb dirt, oil and debris that linger on the surface of your complexion. Since clay masks can sometimes be drying, it's important that you choose your formula carefully.
One clay mask that all skin types can benefit from is the Kiehl's Rare Earth Deep Pore Minimizing Cleansing Clay Mask. Formulated with kaolin and bentonite clay, it keeps shine at bay while refining skin texture and drawing out impurities to minimize clogged pores and blackheads.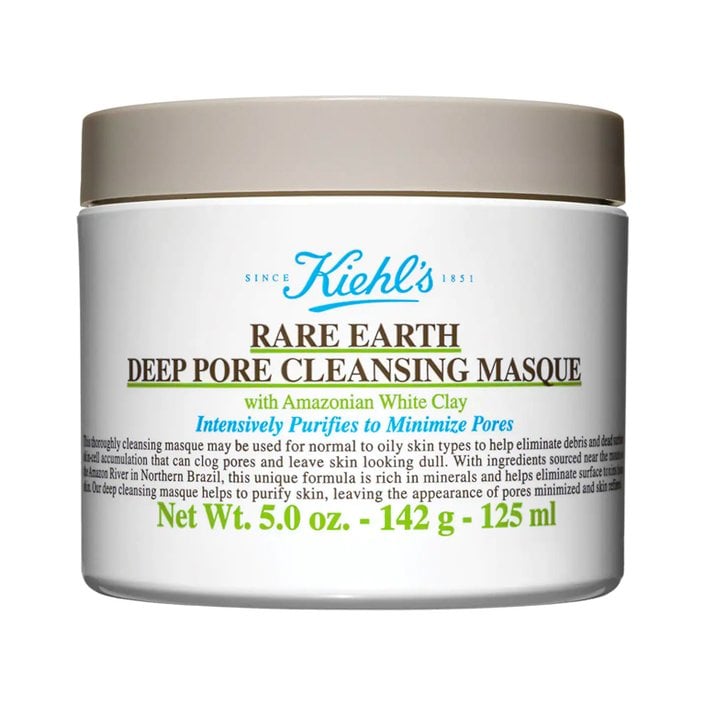 Additional Reporting: Reece Andavolgyi, Photography: Chaunte Vaughn
Read more

Back to top