How to Exfoliate Your Body the Right Way
January 20, 2022
Exfoliation is key when it comes to achieving brighter, softer skin all over. From AHAs and BHAs, to body scrubs, dry brushing and more — the exfoliating options are endless. Proper use of these products and methods will really enhance your exfoliating experience and help you achieve velvety smooth skin. Discover the best tips for exfoliating ahead. 
STEP 1: Use a Dry Brush
Dry brushing is a great way to exfoliate your skin before you step into the shower. Using a dry brush daily can help gently scrub off dead skin cells and dry patches on your skin's surface. Simply grab a dry brush, add a small amount of body oil or lotion like the Carol's Daughter Body Jelly All Natural Multi-Tasker to the brush for some moisture, and gently scrub your dry skin in a circular motion. Make sure to start at your ankles, and work your way up to your shoulders.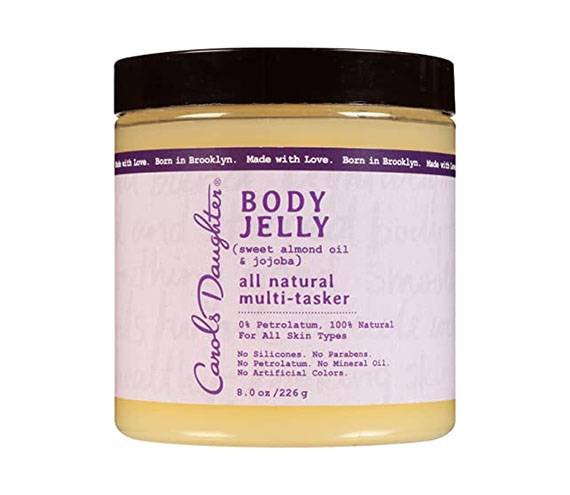 STEP 2: Soak Your Skin
Let your skin soak in water for a few minutes before grabbing your exfoliant to help reduce irritation. If you have time, try sitting in a bath for about 15 minutes. If you're in a time crunch,  soak in the shower for at least five minutes before scrubbing.
STEP 3: Exfoliate With a Bar
Your exfoliating product is the "make it or break it" item of your exfoliation routine, so make sure to grab one that's gentle on skin yet powerful enough to slough away unwanted flakes. One of our top exfoliating picks is the Thayers Rose Petal Body Bar for its gentle exfoliating power that leaves skin softer and more supple. 
This bar soap is formulated with witch hazel and rose petal extract to cleanse, moisturize and exfoliate. Simply massage your body in the shower with this bar soap, making sure to pay special attention to rough areas.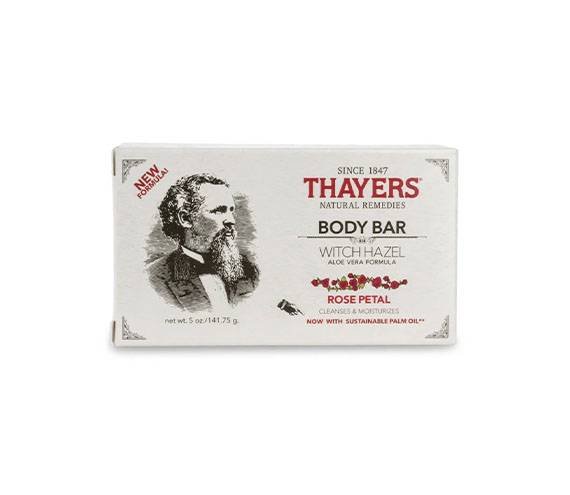 STEP 4: Use a Body Cleanser
After exfoliating, wash off any leftover residue with a body cleanser or wash. However, it's important to find a cleansing body wash that won't dry out your skin even more, which is where the CeraVe Body Wash with Salicylic Acid comes in. It works to minimize body acne and the appearance of large pores, plus contains hyaluronic acid to help retain skin's moisture.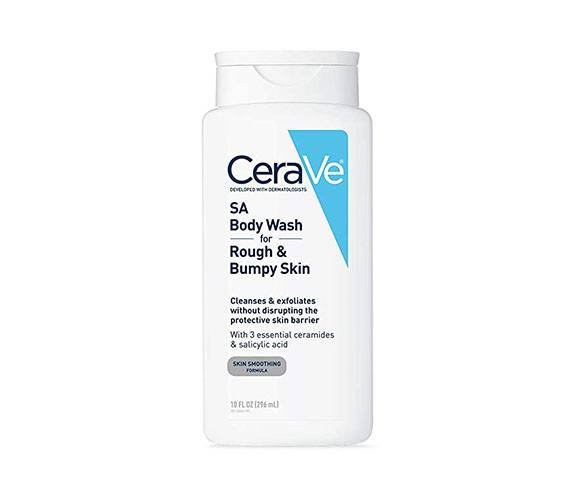 STEP 6: Moisturize
Moisturizing your skin is one of the best ways to keep your skin soft and supple in-between exfoliation days, so grab an intensely hydrating body lotion or cream once you step out of the shower. We love the La Roche-Posay Lipikar Body Lotion for Normal to Dry Skin, or the Glow Recipe Watermelon Glow AHA Pink Dream Body Cream.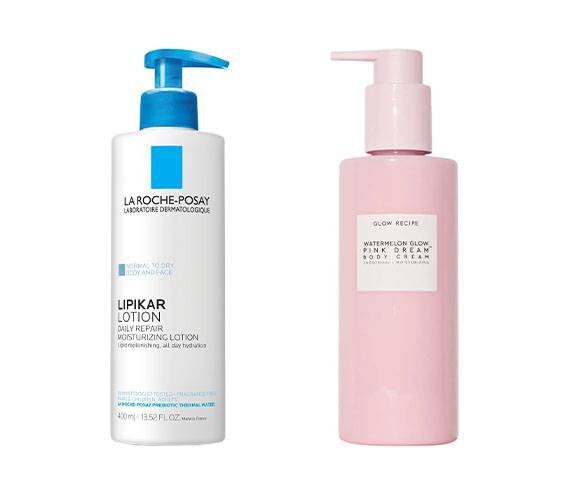 STEP 7: Repeat Weekly
Exfoliating your skin is not a one-and-done deal. Just like most steps in a skincare routine, exfoliating regularly is key to getting the results you're looking for and having them last. So, it's important to keep your exfoliation regimen consistent and regular. For best results, follow a frequency that works for your skin type, whether that be once a week or multiple times per week.
Photo Credit: Chaunte Vaughn

Read More:
What is Ruddy Skin? Plus, How to Treat It
How to Incorporate Retinol Into Your Body Routine
Read more

Back to top