How to Exfoliate Your Body the Right Way, According to a Dermatologist
January 19, 2023
Regular exfoliation is key when it comes to achieving brighter, softer skin, both on your face and your body. From AHAs and BHAs, to body scrubs, dry brushing and more — the exfoliating options are endless, and the benefits are well worth it. Proper use of these products and methods will really enhance your exfoliating experience and help you achieve velvety soft and silky smooth skin. Especially during the winter when skin is more prone to dryness, exfoliating your body is all the more important.
That's why we tapped Dr. Sheilagh Maguiness, board-certified dermatologist and co-founder of Stryke Club, to break down the benefits of exfoliation and how to do it properly. Keep reading to discover the best tips for exfoliating.
The Benefits of Body Exfoliation
To understand the numerous benefits of exfoliating, you need to know exactly what exfoliating is in the first place. As Dr. Maguiness explains, "exfoliation is essentially the act of removing dead skin cells from the surface of your skin (i.e.: the stratum corneum)."
There are several different ways to go about doing this, but they all serve the main purpose of making your skin feel softer. "Removing those dead skin cells can leave your skin feeling softer, smoother and minimize fine lines," says Dr. Maguiness. "Exfoliation can have other benefits too, like helping to unclog pores in the setting of acne and even minimizing hyperpigmentation."
However, she cautions that exfoliation may not be ideal for everyone and every skin type, and that overdoing it can cause more harm than good.
The Different Types of Exfoliation
There are two main types of exfoliants — physical and chemical. "Physical exfoliation takes place when friction is created at the skin's surface, leading to physical removal of that top dead skin layer," explains Dr. Maguiness. "Physical exfoliation can be as simple (and effective) as using a washcloth to cleanse your face." It can also involve using tools such as scrub brushes, loofahs and electronic cleansing brushes. Cleansers and scrubs containing particles, such as microbeads, sugar crystals or apricot seeds, for example, are other forms of physical exfoliants.
According to Dr. Maguiness, physical exfoliators are the riskiest to use, as "they can be harsh and lead to tiny abrasions in the skin that can impair the skin barrier." Be sure to do your research and consult a board-certified dermatologist to make sure physical exfoliants are right for you before you try them.
The other primary type of exfoliant is chemical exfoliants, typically in the form of acids and active ingredients found in cleansers, moisturizers, serums and more. AHAs and BHAs, or alpha-hydroxy acids and beta-hydroxy acids, are common chemical exfoliants.
"Acids lower the pH of the stratum corneum (the top layer of your skin) and essentially help to dissolve dead skin and debris, breaking bonds between the skin cells and helping them to shed," says Dr. Maguiness. "This leaves a brighter complexion, reduces the appearance of fine lines and hyperpigmentation, and in some cases, can also help reduce inflammation and acne."
How to Exfoliate Your Body
Taking Dr. Maguiness' advice into consideration and making sure you choose the right method of exfoliation for you, follow the steps below for a basic body exfoliation routine. Remember to choose between physical or chemical exfoliation — you don't want to do both at one time. If you're unsure what method is right for you, reach out to a board-certified dermatologist.
STEP 1: Use a Dry Brush
Dry brushing is a great way to exfoliate your skin before you step into the shower. Using a dry brush can help gently scrub off dead skin cells and dry patches on your skin's surface. Simply grab a dry brush, add a small amount of body oil or lotion to the brush for some moisture, and gently scrub your dry skin in a circular motion. Make sure to start at your ankles, and work your way up to your shoulders.
Dry brushing may not be the best option for everyone, since it can be on the harsher side. If you have sensitive skin, Dr. Maguiness advises skipping this step.
STEP 2: Soak Your Skin
Let your skin soak in water for a few minutes before grabbing your exfoliant to help reduce irritation. If you have time, try sitting in a bath for about 15 minutes. If you're in a time crunch, soak in the shower for at least five minutes before scrubbing.
STEP 3: Exfoliate With a Bar or Scrub
Your exfoliating product is the "make it or break it" item of your exfoliation routine, so make sure to grab one that's gentle on skin yet powerful enough to slough away unwanted flakes. One of our top exfoliating picks is the Kiehl's Grooming Solutions Exfoliating Body Soap for its gentle exfoliating power that leaves skin softer and smooth. This bar soap is formulated with pumice, jojoba seed powder and pracaxi oil. Simply massage your body in the shower with this bar soap, making sure to pay special attention to rough areas.
Or, Use a Body Cleanser with AHA or BHA
If you want to reap the benefits of exfoliation without a scrub, try a body wash with AHAs or BHAs, like the CeraVe Body Wash with Salicylic Acid.
STEP 4: Moisturize
Moisturizing your skin is one of the best ways to keep your skin soft and supple in between exfoliation days, so grab an intensely hydrating body lotion or cream once you step out of the shower. We love the La Roche-Posay Lipikar Body Lotion for Normal to Dry Skin, or the Mario Badescu Coconut Body Butter.
How Often Should You Exfoliate Your Body?
Dr. Maguiness' most important piece of exfoliation advice is not to over-exfoliate. "Over exfoliating and removing too much of the top layer of your skin leads to skin barrier impairment, excess water loss through the skin and ultimately irritation, redness and even acne breakouts," she says. No thank you! According to Dr. Maguiness, exfoliating once or twice a week is plenty.
Should You Exfoliate Before or After Bathing?
When you should exfoliate depends on what type of exfoliation you choose and what skincare concerns you're hoping to target. If you're using a cleanser formulated with chemical exfoliants like AHAs or BHAs, it's actually easiest to exfoliate during your shower. "For oily or acne-prone skin on the back and chest, a cleanser containing salicylic acid would be a great choice," recommends Dr. Maguiness.
If you have dry skin, you can incorporate a moisturizer made with exfoliating, skin-softening AHAs into your skincare routine. In this case, you would apply the moisturizer after bathing.
The Best Body Exfoliators and Post-Exfoliation Moisturizers
The CeraVe SA Body Wash for Rough & Bumpy Skin is a salicylic acid-based cleanser that works to minimize body acne and the appearance of large pores, plus it contains hyaluronic acid to help retain skin's moisture. It's a chemical exfoliant, but it's gentle on the skin, leaving your legs feeling smoother and softer.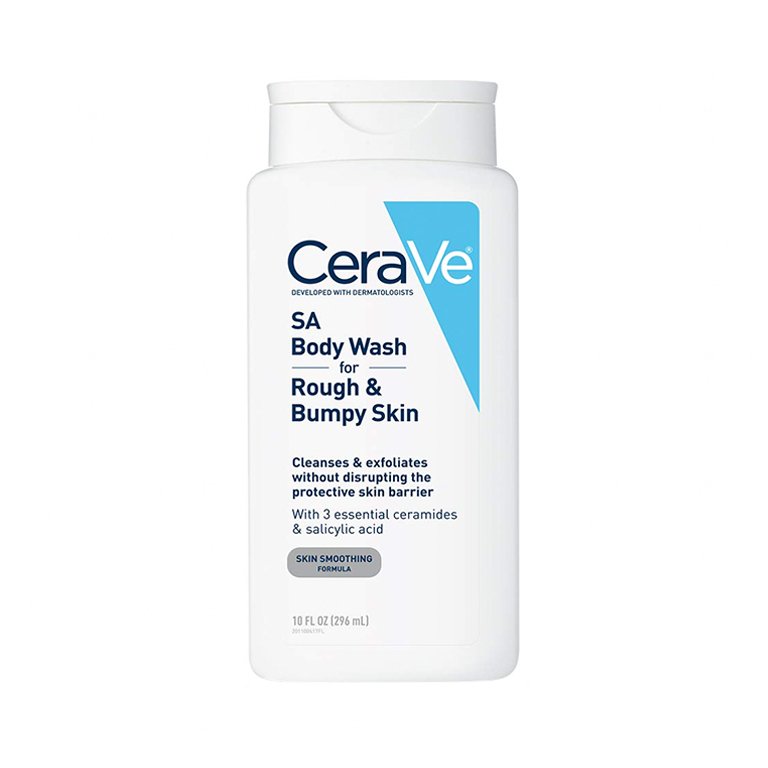 For a post-exfoliation body moisturizer that won't leave your skin feeling greasy, try the Kiehl's Creme de Corps Body Lotion With Cocoa Butter. Cocoa butter, shea butter and squalane make up the indulgent, creamy formula. We love how it melts into the skin.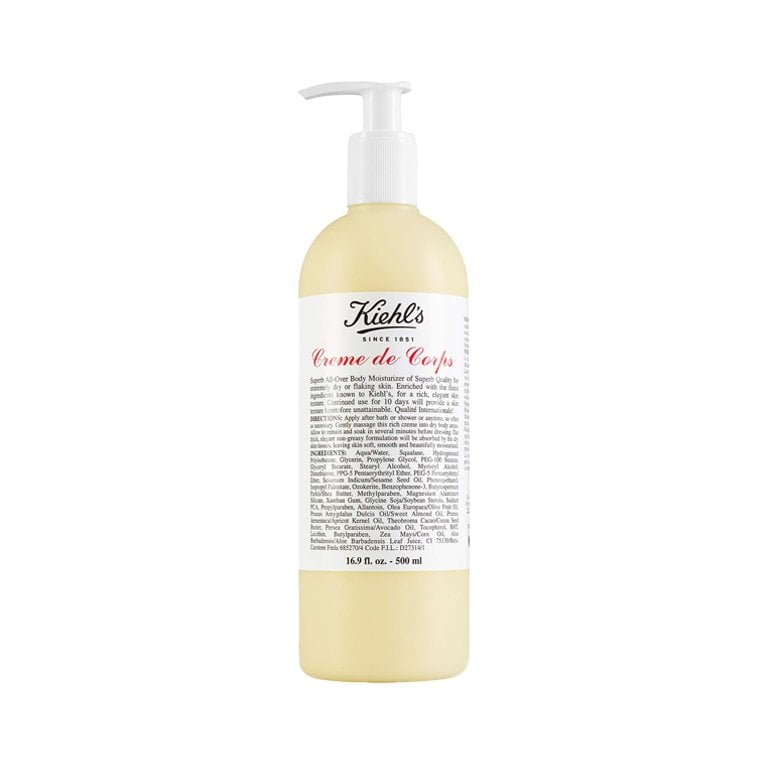 Dry skin is no match for the La Roche-Posay Lipikar Lotion, which is accepted by the National Eczema Association. Ingredients like shea butter, glycerin and niacinamide help to replenish your skin's lipids for maximum hydration.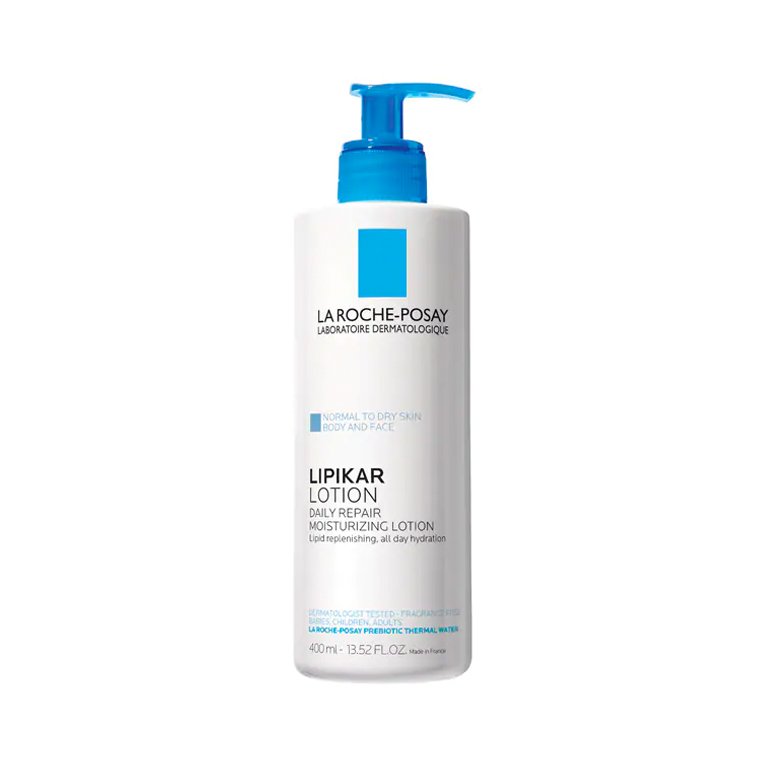 You'll obsess over the velvety smooth texture of the CeraVe Moisturizing Cream, one of the brand's simple yet effective skincare essentials. It helps restore and maintain the skin's natural moisture barrier.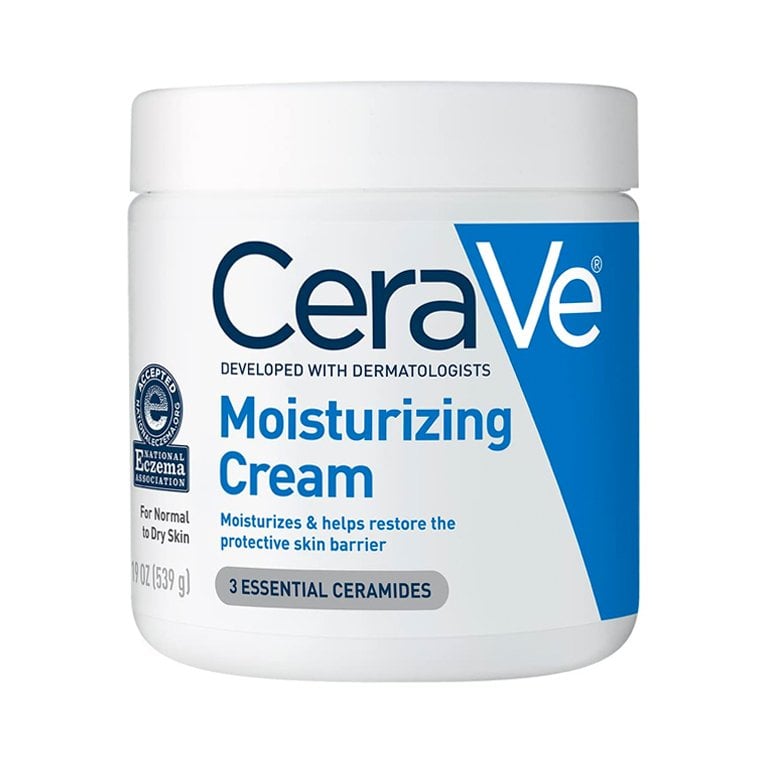 The L'Oréal Paris Pure Sugar Resurface and Energize Kona Coffee Scrub is technically a face and lip scrub, but you can also use it on your body if you want. With a blend of sugars and real coffee grounds, it smooths and energizes tired skin.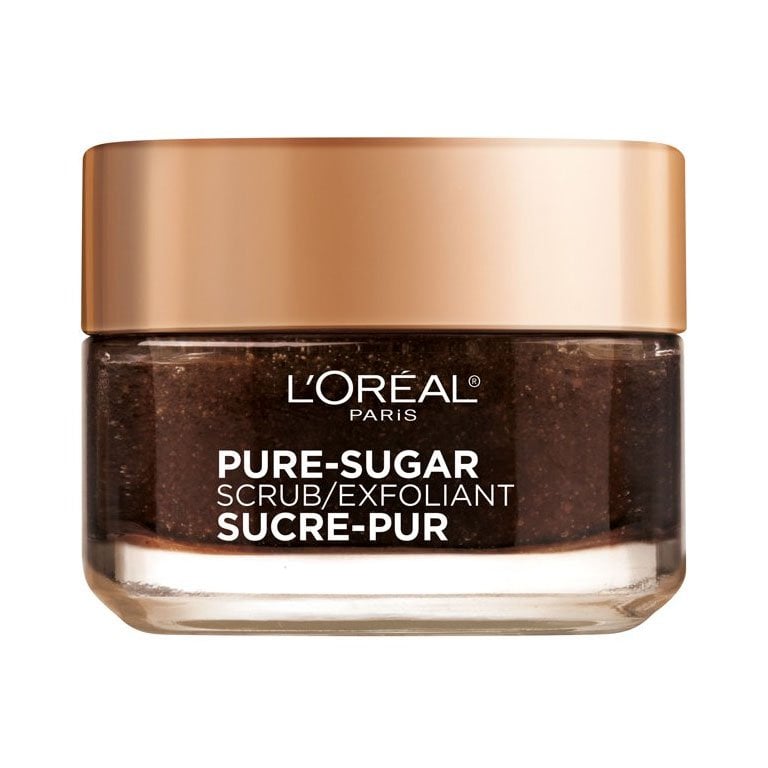 A physical exfoliant, the Ouai Scalp & Body Scrub is a foaming scrub made from sugar crystals. Use it to slough off dead skin cells, dirt and oil on the surface of your skin but gently rubbing it on your skin in a circular motion.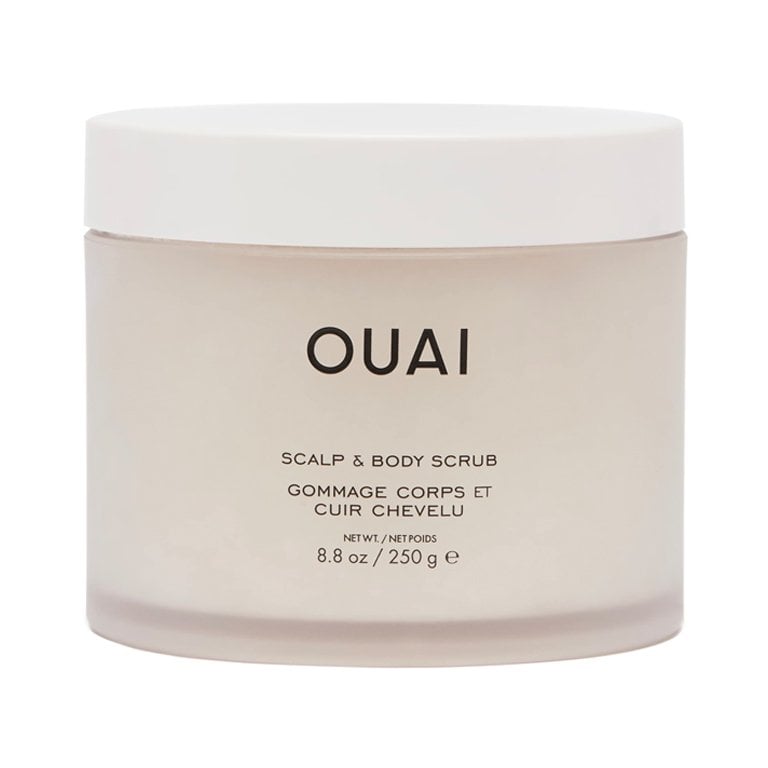 We also love the Kosas Good Body Skin AHA + Enzyme Exfoliating Body Wash, a chemical exfoliant that helps unclog pores and even out skin tone and texture. It's formulated with a blend of glycolic, lactic and mandelic acids, in addition to papaya and pineapple enzymes.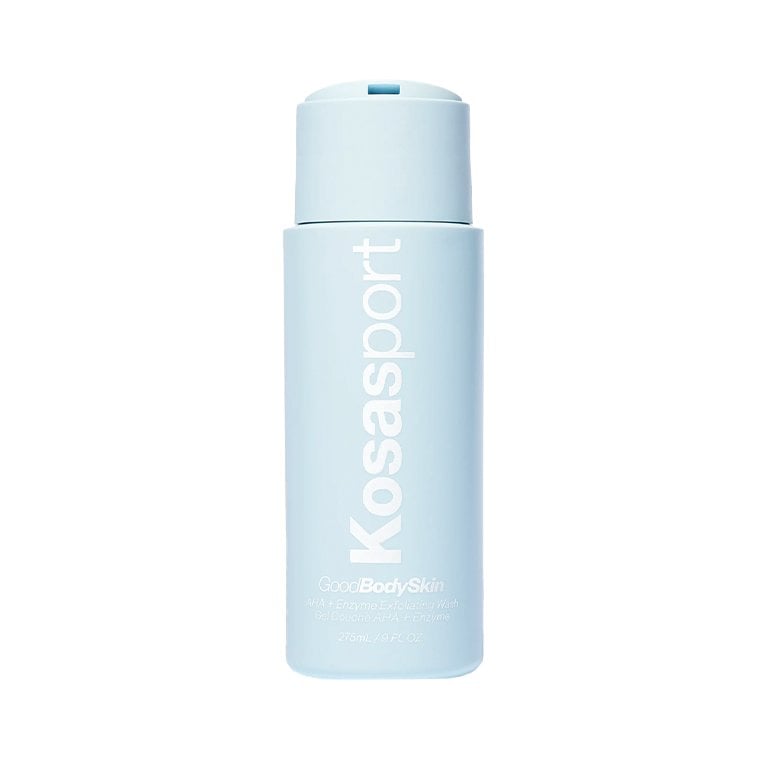 Give dry skin an infusion of hydration with the Mario Badescu Coconut Body Butter, featuring ingredients such as shea butter, mango seed butter, argan oil, rosehip oil and apricot oil. For the best results, apply it liberally all over your body right after your shower.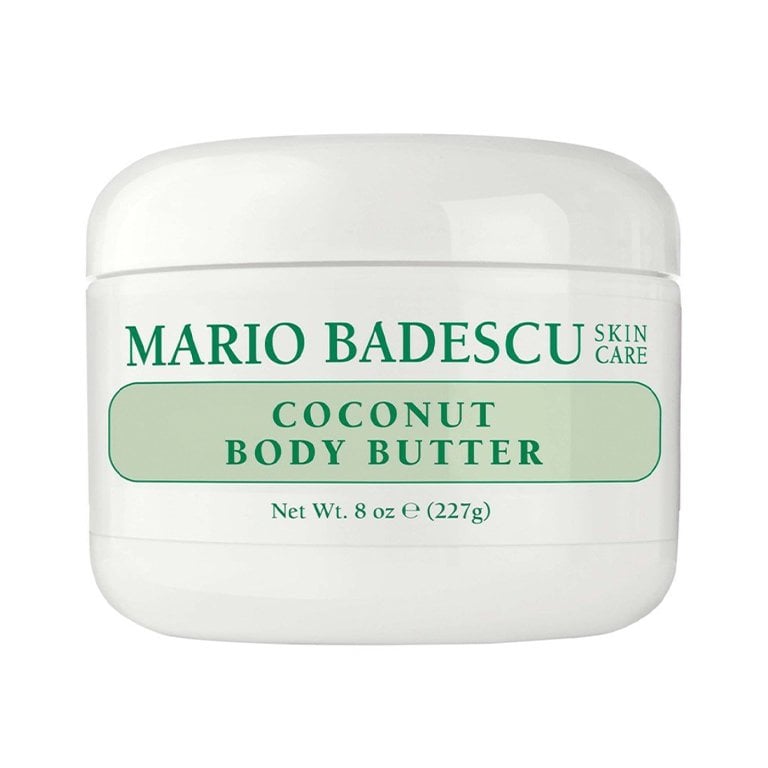 Photo: Chaunte Vaughn
Read more

Back to top