Derm DMs: Why Is the Skin on My Forehead Dry?
January 25, 2023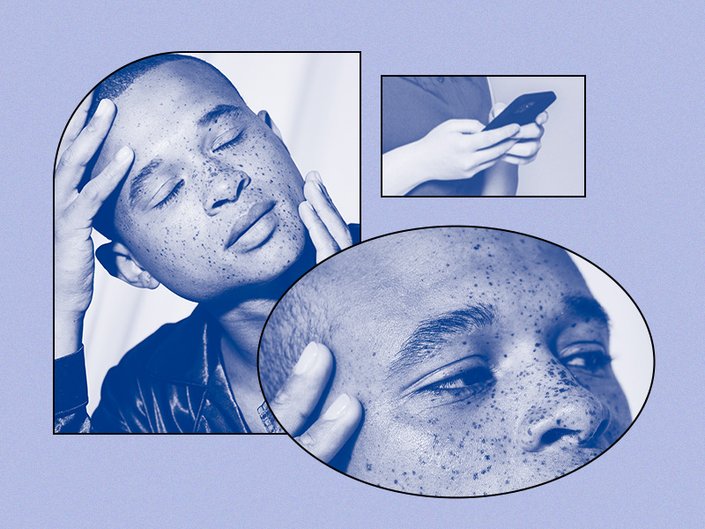 Dry skin is one of the most common skin concerns during the colder months. While it's often addressed as a whole, segmental dryness (when only certain areas of your skin are dry) can happen quite often. Personally, I've experienced flakiness and dryness on my forehead, and I can't help but wonder, why? To get some answers, I spoke with dermatological nurse and Skincare.com consultant Natalie Aguilar.
"Sometimes segmental dryness can be caused by a product or material irritation, sweat, sun exposure or wind burns," she explains. "The forehead is one area that is usually problematic, as it's one of the closest body parts to the sun."
Keep reading for more information about forehead dryness and our tips for keeping the area well-hydrated through the winter and beyond.
Possible Causes of Forehead Dryness
There are actually a variety of reasons why you may experience forehead dryness — from sun exposure to hair products and even sweat. After the scalp, your forehead is the part of your body that is closest to the sun, which means it is the first area to encounter UV rays, explains Aguilar. Be sure to thoroughly apply broad-spectrum sunscreen to your entire face to help reduce the risk of getting a sunburn, which can also lead to dryness. Use a sunscreen with hydrating benefits like the La Roche-Posay Anthelios Mineral SPF 30 Moisturizer with Hyaluronic Acid to hydrate and help protect the area at the same time. And of course, remember to reapply every two hours.
Though hair products are known to sometimes cause breakouts, Aguilar says they can also dry out the forehead if the product migrates downwards. Sweat is a culprit behind increased forehead dryness, too. "The forehead is the part of the face that sweats the most," explains Aguilar. "Sweat contains small amounts of salt that can dry out the skin or throw off pH." One of the best ways to help address both of these potential causes is to regularly cleanse your face to remove any lingering hair product and wash away leftover sweat.
Some skin products, like exfoliators, may result in forehead dryness if used excessively, as well. "Over-exfoliating and using too many acid-based products can weaken and destroy your epidermal barrier," says Aguilar. Reduce how frequently you exfoliate when your skin begins to feel tight or dry and be sure to keep the moisture barrier intact by applying a hydrating face cream like the L'Oréal Paris Revitalift Derm Intensives Micro Hyaluronic Acid + Ceramides line-Plumping Water Cream.
To get to the bottom of your forehead dryness, we recommend consulting with a board-certified dermatologist.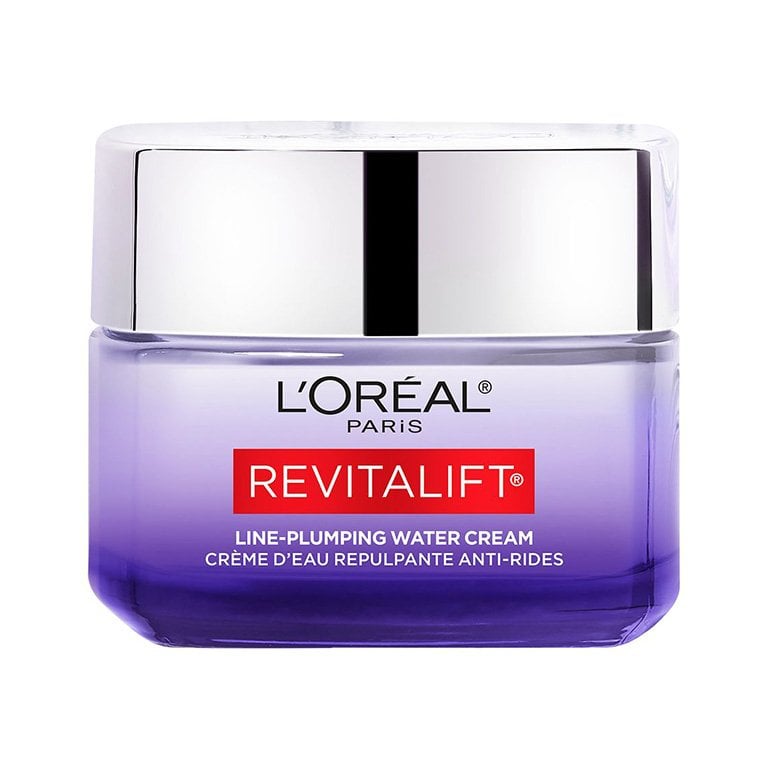 How to Get Rid of Forehead Dryness
Incorporating hydrating skincare products into your routine may help a dry forehead. Aguilar recommends looking for formulas with hyaluronic acid. "I love the PCA Skin Hyaluronic Acid Boosting Serum because it provides long-lasting hydration on three levels of the skin: Instant hydration and occlusion on the surface, plus a proprietary blend HA-Pro Complex which encourages the skin to create its own Hyaluronic acid, resulting in long-term hydration," she says. For a more affordable option, we like the Vichy Minéral 89. Not only does this serum hydrate the skin, but it also works to strengthen and repair the skin barrier for less than $30.
Aguilar also suggests using a milk- or oil-based cleanser because they're less likely to strip the skin and oftentimes contain hydrating ingredients like hyaluronic acid as well. To further moisturize our skin after cleansing, we like applying a hydrating, milky toner, like the Thayers Milky Hydrating Face Toner With Snow Mushroom And Hyaluronic Acid.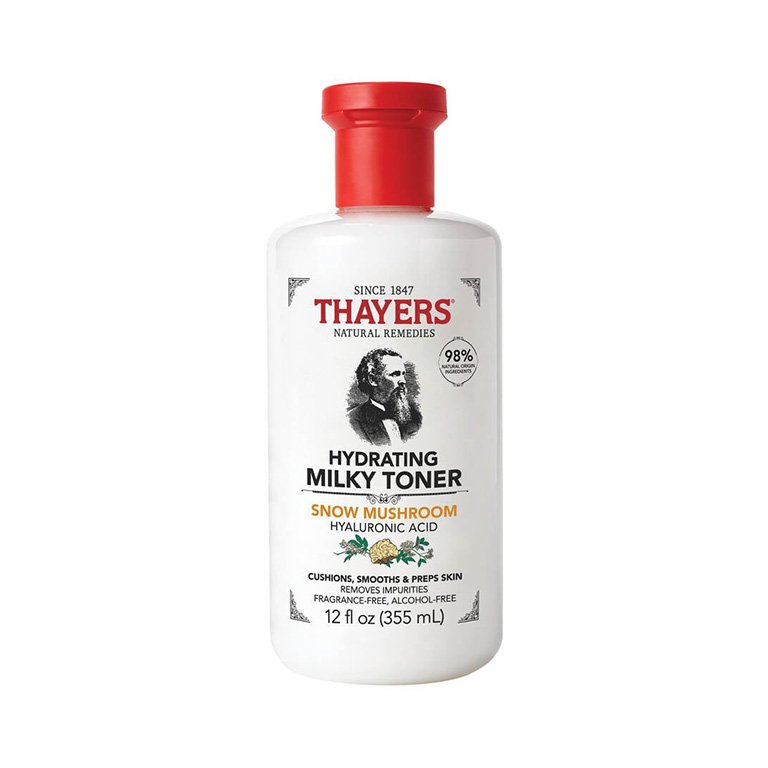 To fully seal moisture in, finish your nighttime skincare routine with a facial oil (our current favorite is the Kiehl's Midnight Recovery Concentrate). "Putting facial oil on top of hyaluronic acid can help manage a dry or irritated forehead," she says.
Finally, it may be a good idea to invest in a humidifier and run it while you sleep. "Not only does a humidifier help keep dryness at bay, but it helps to moisturize the skin throughout the night," says Aguilar.
To determine the best course of action for addressing your forehead dryness, reach out to a board-certified dermatologist.
Design: Juliana Campisi
This article, including text, images, and graphics, is offered for informational purposes only. The content is not intended to substitute for professional medical advice, diagnoses, or treatments. Please consult your dermatologist or doctor if you have any skin issues or concerns.
Read more

Back to top