How to Layer Your Skin-Care Products for Maximum Hydration
January 08, 2020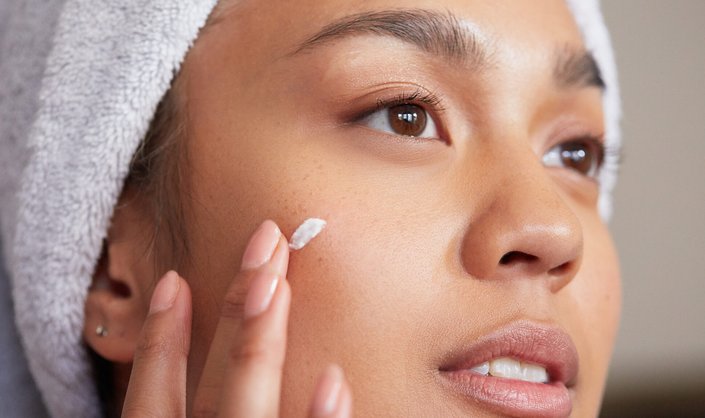 Not-so-fun fact: 82% of Americans feel winter is when their skin is at its worst, according to a survey from CeraVe. It makes sense, though, when we consider that for most people we know (ourselves included), colder winter temperatures can bring forth skin that is dry, itchy, flaky, feels taut and so much more. To help bring attention solutions for dry winter skin, CeraVe created National Winter Skin Relief Day. We're celebrating the January 8th holiday with the brand by sharing all the dermatologist-approved tips and tricks that can help relieve your dry winter skin, starting with how to layer on your skin-care products for the most hydrating results. Here to put your worries (and dry skin) at ease is board-certified dermatologist Dr. Melissa Levin. We consulted with her on everything you need to know to stay flake-free no matter how cold the weather gets. 


STEP 1: Cleanse Your Face
Cleansing is the first and most important step of any skin-care routine in order to ensure that your products are applied onto skin that is free of any dirt, makeup and pollution, says Dr. Levin. We recommend using a hydrating formula because you don't want to strip your skin of its moisture. We love the CeraVe Hydrating Cleanser for its formula made with hyaluronic acid and ceramides.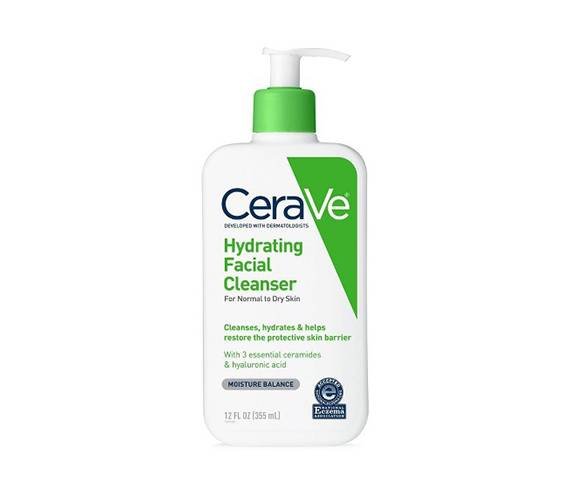 STEP 2: Use Eye Cream Before Anything Else
After cleansing, Dr. Levin recommends applying an eye cream immediately after. "The skin around the eyes is thin and delicate. Therefore we want to avoid active ingredients, like retinoids and exfoliating acids, from getting near the eye," she explains. That's why putting it before any other topical products ensures it will get fully absorbed without any mishaps.


STEP 3: Apply Serums With Active Ingredients 
Next, apply your serums with active ingredients. Serums are a great way to target different skin concerns, like discoloration, acne, dull skin or wrinkles, while adding an extra layer of hydration. According to Dr. Levin, different formulations and ingredients are used for different times of the day. "Typically, I recommend an antioxidant serum in the morning (think: vitamin C) and a retinoid/retinol serum in the evening to repair and rejuvenate the skin," she says. 


STEP 4: Moisturize With a Heavy-Duty Cream or Ointment 
"Moisturizing is a must to ensure the skin barrier is maintained, healthy, hydrated and restored," says Dr. Levin. Swap out your lightweight lotions with creams and ointments this season to ensure maximum hydration. Dr. Levin recommends the CeraVe Healing Ointment and CeraVe Moisturizing Cream for their rich formulas packed with ceramides to effectively help replenish and lock in hydration during the cold winter months.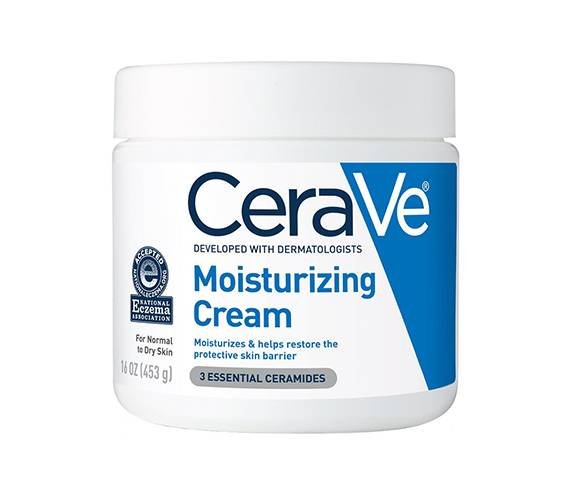 STEP 5: Apply SPF
Finish off your routine by applying an SPF of 30 or more right before you leave the house everyday. The CeraVe Hydrating Sunscreen is a great option because not only will it protect you from harmful UV/UB rays, but it will also offer hydrating benefits, which is exactly what your dry winter skin needs.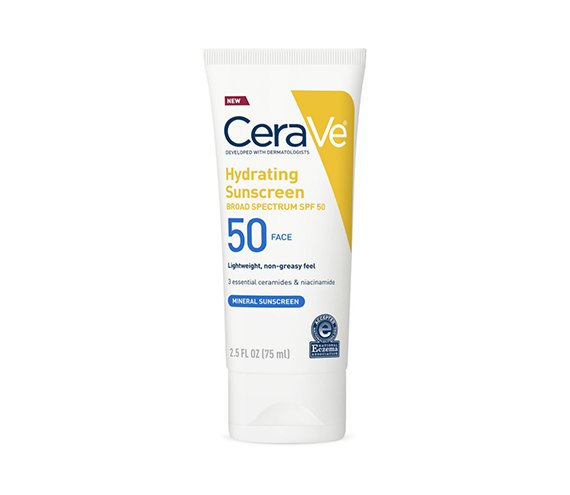 More Tips to Combat Dry Winter Skin 
While it certainly makes a big difference, avoiding dry skin doesn't start and end with your skin-care routine. If you're looking to keep dryness at bay, go a step further by following these dermatologist-approved tips below: 


Tip #1: Don't Over-Exfoliate 
Rule number one to hydrated skin in the winter? Don't over-exfoliate. "I have found that patients continue to over exfoliate with an exfoliating cleanser, exfoliating toner and exfoliating serum, but too much of one thing is not beneficial," explains Dr. Levin. "Over-exfoliating can trigger redness, dryness and irritation, and can worsen inflammatory conditions, such as rosacea, perioral dermatitis and acne."


Tip #2: Layer Up 
A huge culprit to dry skin is direct exposure to cold air and wind. While we can't escape the entire season by running away to a tropical island for the next three months (darn you, responsibility), we can avoid further dryness by layering up with gloves, a hat, scarf and proper coat every time we step outside. "The more protected the skin is, the more intact the skin barrier will remain," says Dr. Levin. 


Tip #3: Don't Forget About Your Hands and Lips
 The best part about the CeraVe Healing Ointment is that it can be used on both your face and body. Allow the rest of your body to reap the benefits of this replenishing formula by applying this ointment throughout the day and before bed to keep your hands and lips moisturized.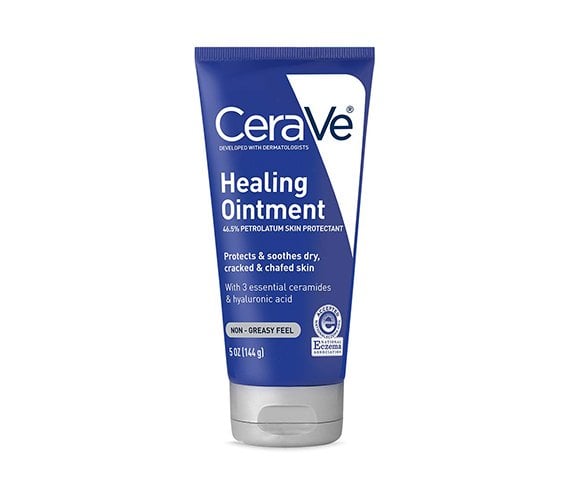 Tip #4: Invest in a Humidifier 
Sadly, artificial heat can cause extra dryness. But because heatless rooms are never an option during the winter, Dr. Levin recommends solving this problem by investing in a humidifier to add moisture back into the air. If possible, consider getting a small one for your office as well.

Read More: 
The Best Moisturizers for Your Skin Type Under $20
7 Dry Skin Hacks to Try This Winter
7 Face Washes to Use on Dry Skin This Winter
Read more

Back to top