Is The Winter Weather Dehydrating Your Skin? Give These Products a Try!
March 01, 2017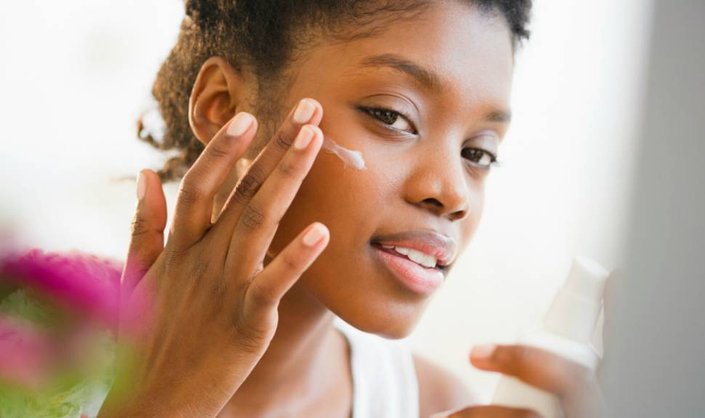 Even though we're nearly out of the woods when it comes to the winter weather, the humidity is still at a low which can cause many of us to experience dry skin. If your skin has been feeling a little extra parched—due to everything from indoor heating to cold winds—consider giving La Roche-Posay's Hydraphase products a try! We share more about these four must-have products for dry skin below.
La Roche-Posay Hydraphase
Harnessing the power of one of the skin care world's most potent humectants—hyaluronic acid—La Roche-Posay created HydraPhase. Need a quick refresh on hyaluronic acid? The humectant is known to attract and hold up to 1000x its own weight in water, making it a popular ingredient in hydrating skin care products. Hyaluronic acid does occur naturally in our skin and bodies and is partly responsible for that plump, hydrated appearance that youthful skin has in spades. But, as we get older, those natural stores of hyaluronic acid can decline and dehydration and dryness—as well as signs of premature skin aging—can set in. This is why it's key to reach for skin care products formulated with the good stuff and the Hydraphase collection is a great place to start! This collection of four creams are ideal for dehydrated skin that is parched and in need of long-lasting moisture.
Hydraphase Intense Eyes Eye Cream
This hydrating eye cream helps to visibly diminish the look of under-eye bags and puffiness—two of the most common complaints when it comes to the eye contour. It's both paraben- and fragrance-free, making it suitable for the sensitive skin around the eye area. Formulated with fragmented hyaluronic acid, caffeine, and antioxidant-rich thermal spring water, the eye cream has a cooling and refreshing gel texture and offers long-lasting moisture.
Hydraphase Intense Light Face Moisturizer
For normal to combination skin, this intensive, rehydrating moisturizer has a refreshing, non-greasy texture and offers skin long-lasting moisture. In addition to hyaluronic acid, the moisturizer is formulated with La Roche-Posay's soothing and antioxidant-rich thermal water. Use it twice a day immediately after cleansing your skin.
Hydraphase Intense Riche Face Moisturizer
For dry skin reach for the Intense Riche Face Moisturizer. Like it lighter counterpart it's formulated with hyaluronic acid and thermal spring water, but it's more suited for dry skin that needs a little extra TLC in the moisture department.
Hydraphase Intense UV Face Moisturizer
Winter weather isn't the only cause of skin dehydration; the sun's UV rays can be incredibly drying as well! This—among many other reasons we list here—is why you have to apply and reapply a product with broad-spectrum SPF each and every day, rain or shine! If you want to hydrate and protect try Hydraphase Intense UV Face Moisturizer with SPF 20,.  It has a refreshing, non-greasy texture so it's great for layering on each morning under your makeup—or alone!
Read more

Back to top