The L'Oréal Paris Hyaluronic Acid Ampoules Kept My Skin Smooth and Hydrated Through Two Flights
February 19, 2020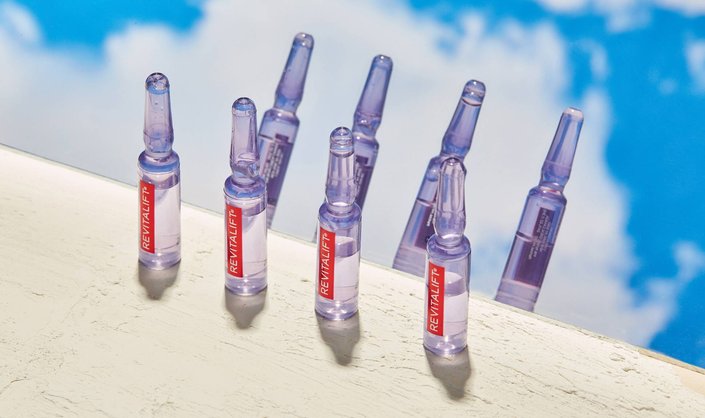 Real talk: my skin freaks out when I fly. No matter how short (or long!) my flight is, I always deal with a peeling, cracked complexion around my eyebrows, nose and chin area, and once I land, I have to attempt to nurse these areas back to life with all the skin-care masks, moisturizers and cleansers on the planet. Before a recent work trip, I decided to try something new and brought along the L'Oréal Paris 1.9% Pure Hyaluronic Acid 7 Replumping Ampoules that the brand had given me for purposes of this review.
These ampoules are unlike others on the market because they're filled with moisture: a whopping 1.9% of hyaluronic acid. They work to deeply replenish hydration, visibly replump the skin and reduce the appearance of wrinkles. To use them, you simply flick the top of the ampoule, snap it off and apply the formula everywhere on the face and neck, massaging upwards. You can actually flip the tip of the ampoule around and place it back into the opening to save extra serum for later.
I began using the ampoules a few days before my trip to prep my skin for the 30,000-feet ride in the sky to come. The snappable packs are easy to use, and there's a ton of serum in each one. The consistency of the hyaluronic acid is gel-like and feels cooling on the skin. Almost immediately after the first application, I noticed a difference. My skin looked instantly brighter, had a more even tone with continued use and it felt silky and supple when I applied makeup over top. By the time it was time for me to board a few days later, my skin was as ready as it could be for the flight.
After my flights both there and back, the usual crackly, peeling texture I usually have to fight was nowhere to be found. My skin still felt as smooth and even as it had when I started using the ampoules pre-trip. The recirculated, dry plane air, it seemed, was no match for the hyaluronic boosters.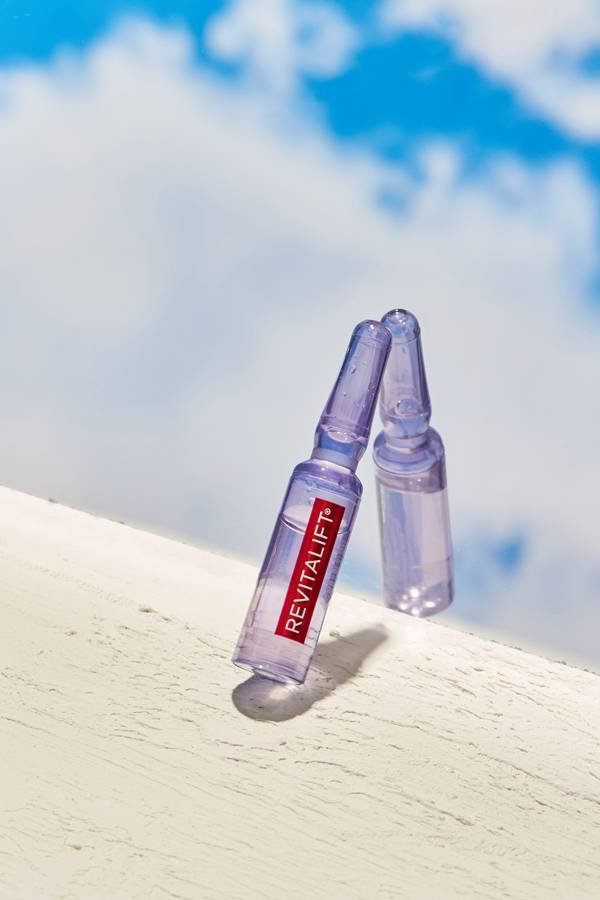 Final Thoughts
I was super impressed with these replumping ampoules because they they left my skin feeling hydrated, flake-free and plumped, even after two flights. If you, too, suffer from a majorly dry complexion (during air travel or otherwise), please give these a go. I don't think I can fly again without them!
Photographer: Chaunte Vaughn, Art Director: Melissa San Vicente-Landestoy, Visual Designer: Hannah Packer, Creative Producer: Jessica Thiel
Read More:
What Is Glass Skin? Here's How to Get the Look
6 Must-Have Products for Acne-Prone Skin
The Best Pore-Minimizing Skin-Care Products, Hands Down
Read more

Back to top