Masque Off: I Tried Five Face Masks To Find My Favorite
August 31, 2023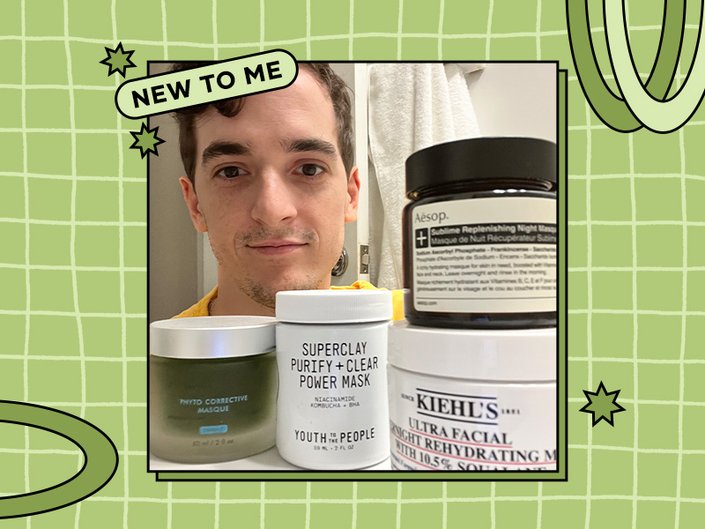 One night during idle conversation, I asked my girlfriend an important question: How many steps could a skincare routine possibly have? There's cleansing, toning, moisturizing… we had capped out around eight to ten when she dropped the wild card on me: Masks. Masks are everyone's favorite once-in-a-while skincare treat, an extra step to add a bit of glow to your complexion when necessary. Despite the occasional experimentation with masks, I had never really done a deep dive before on my favorites. So for this column, I picked up five: a hydrating mask from Kiehl's, a replenishing night "masque" (I do not know the difference between mask and masque) from Aesop, a fancy corrective mask courtesy of SkinCeuticals, a Youth To The People clay option and a classic Lancôme sheet mask.
Each of these falls into different categories and promises different corrective angles. The Kiehl's and Aesop options, for example, are night creams, and mostly promise an extra boost of hydration for your skin. I especially enjoyed the slightly lighter Aesop gel-cream, partly because it smells great (woodsy, with some frankincense), but the Kiehl's option was great as well. Both did as promised, and I woke up to healthy, moisturized skin. ("Redeemed," as the Aesop website calls it.)
The SkinCeuticals, Youth To The People and Lancôme masks were presented as short-term products meant to boost skin in just a few minutes. The SkinCeuticals and Youth To The People options described "corrective" and "purifying" properties, respectively, and seemed like the choice for when you're having breakouts or a particularly oily skin day — as evidenced by the ingredients list of niacinamide in the Youth to the People pick and soothing botanicals in the SkinCeuticals variety. Fortunately for me, my skin is relatively well-behaved, so I can't speak to these properties, but after rinsing these off, my skin did feel calmed and especially clean. The Youth To The People clay mask felt like a great option if I were going to do an intensive spa day, although it did require a bit of extra work to remove once it was all done.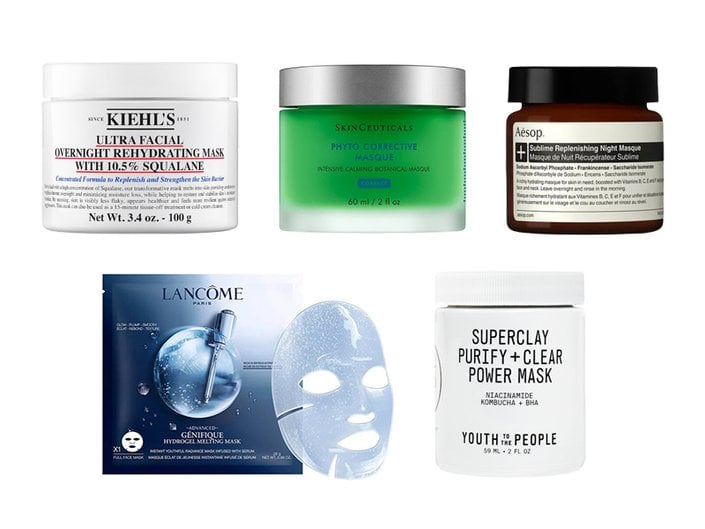 The only one of these five that I wasn't crazy about was the Lancome sheet mask. Fancy sheet masks may have been all the rage a few years ago, but at some point we all figured out they were impossible to correctly position on one's face without missing a few spots. In general, I preferred the creams that I could apply without needing to constantly fidget with the fabric. I will say, however, that when the mask was finally off, my skin felt springy and soft. With all of these masks, you can't really go wrong — just keep in mind your skin type and the amount of time you have to dedicate to your DIY spa day.
Read more

Back to top