5 Ever-So-Popular Skin Care Tips From a Top Influencer
October 05, 2017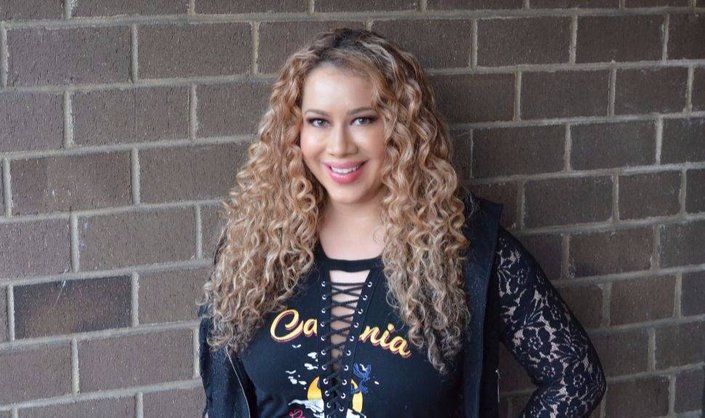 When you think of social media's top influencers, among celebrities and Hollywood It Girls, there are everyday babes who have rolled their sleeves up, swatched endlessly and, subsequently, earned their ranks as a trusted source in all things trendy. Need a new cleanser? What about a moisturizer? In search of a tip or two (or five) to help transform the look of your skin? The next time you find yourself scrolling through your favorite social sites, take a moment to introduce yourself to life enthusiast and EverSoPopular creator, LeAura Luciano. Looking through her feeds, you'll find everything from hot new desserts to must-try perfumes; looking at her face, you'll wonder how she does it. So did we. And that's precisely why we reached out to the influential beauty and lifestyle blogger to snag a few complexion-changing tips.
Tip #1: All Skin Types Need to Moisturize
If you're like us, as soon as you clicked through Luciano's profile, you found yourself wondering how she achieves that gorgeous, dewy glow. Luckily for us, she was willing to spill. "Your skin still needs moisturizer even if you have oily or acne prone skin," she says. As someone who struggles with occasional breakouts and the accompanying oily visage, Luciano finds herself reaching for moisturizing products regularly. From hydrating micellar waters to everyday lotions and creams, Luciano attests that moisture is the essence of her glow. And, on that note, who's heading to the skin care aisle with us?
Tip #2: Not All Skin Care Routines Are Created Equal
Have you ever tried a product recommended by your BFF, in hopes that it will deliver the same results on your skin? Girl, you're not alone. The truth is, just because a product works for your bestie/Mom/insert-female-inspo-here, doesn't mean it'll definitely work for you. For that reason, Luciano recommends reading ingredient labels and educating yourself to find what works best for your unique skin.
Use Broad Spectrum SPF every day! It's one of the best anti-aging products you can use.
Tip #3: The More Makeup, The More Skin Care
By now you know that you should always wash your face and perform your nightly skin care routine before bed. But the real question is, what should that skin care routine entail? "The rule I usually follow is the more makeup I wear, the more skin care [products] I use," Luciano says. Where she reserves her 10-step Korean Beauty-inspired routine for days where she's on camera, she always makes sure to have makeup wipes, night cream and facial mist on her nightstands for days she's wearing less makeup (or just feeling lazy).
Tip #4: You Can't Get Rid of Your Pores, But You Can Make Them Look Smaller
"You can't get rid of your pores," says Luciano. "You can keep them clean and clear and make them look as small as possible, but you can't get rid of them." Besides, you shouldn't even want to! Your pores serve an important purpose as a gateway for sebum and a home for your hair follicles. If you're dealing with pores that look large and in charge, follow these expert tips on how to minimize the appearance of large pores. 
Tip #5: SPF Is Non-Negotiable
As a final tip, Luciano reminded us of the number one skin care tip out there. "Use Broad Spectrum SPF every day! It's one of the best anti-aging products you can use," she says.  And she's absolutely right. Since UV rays are your skin's big enemy, it's absolutely essential to slather your skin with Broad Spectrum SPF 15 or higher each and every day—yes, even if it's cloudy out—and reapply at least every two hours to help protect against the damage they can cause. For the best line of protection, pair your sunscreen use with additional measures such as seeking shade and wearing protective clothing before heading outdoors. 
Read more

Back to top