The Best Pre-Shave Oil for Men to Help Reduce Razor Irritation
September 20, 2018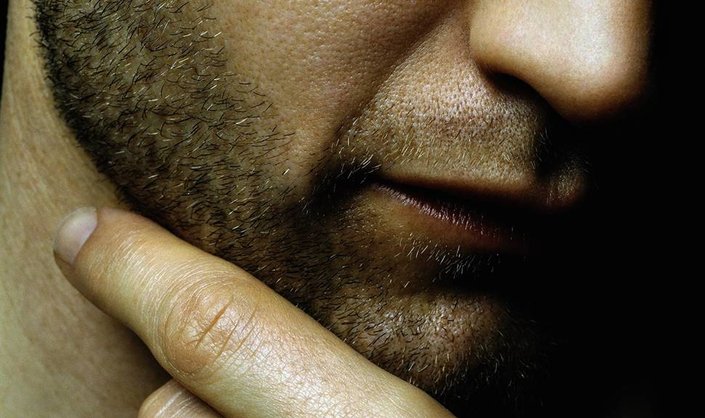 Tired of dealing with razor bumps and razor burn? It might be time for you to use a pre-shave oil to help curb razor irritation. Read on for our pick of the best pre-shave oil for men! 
For many men, shaving is a regular (and in some cases, every day) activity. One of the biggest complaints associated with facial hair removal via shaving is the razor bumps, burn and irritation that can occur. Aside from being painful, these nicks and cuts can create an unsightly appearance on your face. Shaving over that irritation the next day or in the days following can exacerbate the problem.
The key to a successful shave (i.e. one without razor irritation) goes beyond lathering with shaving cream and avoiding a dull blade. It involves some prep work, which can be achieved with the right pre-shave oil. Below, we break down exactly what a pre-shave oil is and how it can benefit your skin—plus, our pick of the best pre-shave oil for men!
What Is a Pre-Shave Oil?
A pre-shave oil is exactly what it sounds like—an oil or treatment you slather onto your skin before shaving. It's not typically considered a shaving essential, but there are many men who swear by pre-shave oils. Will you be the next one? If you are prone to experiencing razor irritation, a pre-shave oil should certainly should be added to your arsenal.
The way a pre-shave oil works is by softening beard hair and lifting stubble away from the skin. Since it's an oil, there's an added benefit of lubricating the hair and surrounding skin so as to provide a smoother and closer shave. Less razor drags means less of a chance to experience cuts, bumps and nicks.
Not all pre-shave oils are created equal, but many of them are formulated with a mixture of botanical oils, vitamins, and hydrating carrier oils such as coconut oil, avocado oil, or jojoba oil just to name a few. In our opinion, choosing a good pre-shave oil is just as important as purchasing a quality razor or shaving cream.
The Best Pre-Shave Oil for Men
Not sure which pre-shave oil to choose? We've got you covered with our pick of the best pre-shave oil for men from the L'Oreal portfolio of brands.
Baxter of California Shave Tonic
This coveted pre-shave tonic features a combination of rosemary, eucalyptus, camphor, and spearmint essential oils, as well as vitamins E, D, A, and aloe. The formula can help you achieve the best shave possible by opening pores and lifting facial hair prior to shaving, and helping to soothe and calm the skin post-shave. That's right, you can use Shave Tonic as both a pre- and post-shave treatment.
To use pre-shaving, soak a clean towel with hot water. Ring out excess water and spray towel with Shave Tonic. Apply onto your face for 30 seconds, avoiding the eye area. If you'd like to apply Shave Tonic without a towel, spray it directly onto your face prior to shaving. You don't have to rinse! 
To use post-shaving (hooray for double-duty products!), follow the same steps as above but soak a clean towel with cold water instead. You could also opt to spray Shave Tonic directly onto your skin. Just be careful to avoid your eye area.
Baxter of California Shave Tonic, $18 MSRP
How to Use a Pre-Shave Oil
Your first step should be to follow the instructions listed on your product's packaging. Most pre-shave oils will call for a variation of the below steps:
1. Put a few drops of pre-shave oil into your palms and rub your hands together. 
2. Massage the oil into your facial hair for about 30 seconds.
3. Wait another 30 or so seconds before following with your shaving cream.
4. Lather up and shave with a clean blade.
Once you're done shaving, look to these 10 after-shave balms to help calm your skin!
Read more

Back to top