4 Easy Anti-Aging Skin-Care Tips for Men
January 03, 2020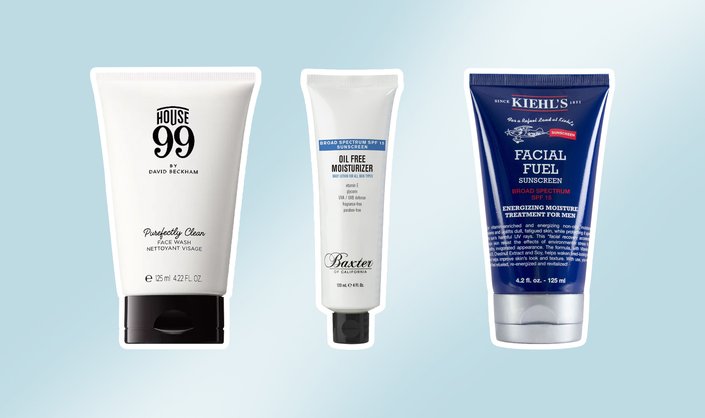 Skin-care products — especially those meant to reduce visible signs of aging — are typically marketed towards women, but men are often interested in creating a skin-care routine to promote healthy, younger-looking skin, too. In fact, we spoke with dermatologist Dr. Dhaval Bhanusali who revealed that men have a growing interest in anti-aging. "Each month, the interest in my patients increases more and more," he says. "Men usually come in for acne concerns but pretty quickly start asking about anti-aging treatments." One issue that may crop up for men attempting to learn about anti-aging is that because resources are generally geared towards women, they may not always be applicable to them. After all, according to the American Academy of Dermatology (AAD), there are key differences between men's and women's skin. That's why, if you're a man seeking younger-looking skin, we're sharing the best skin-care tips to follow right here.
Tip #1: Stop Cleansing With Bar Soap
We love multi-taskers as much as the next person, but when it comes to cleansing your face, you'll want to use a cleanser that's meant to do just that. As the AAD explaims, regular bar soaps can be drying to the skin — and dryness can exacerbate wrinkles — which makes them poorly suited to the face. Leave your bar soap in the shower and designate it for sudsing up your body only. For your face, try a refreshing facial cleanser like the House 99 Purefectly Clean Face Wash.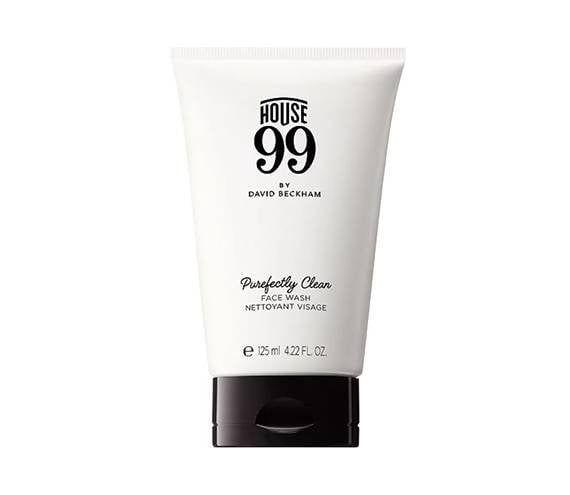 Tip #2: Moisturize Regularly
No matter your skin type, moisturizing daily is a must. Dr. Bhanusali even shares that keeping your skin hydrated from the inside out can help slow the signs of aging, so drink up! After cleansing, though, while skin is still damp, apply an anti-aging moisturizer. Try the Kiehl's Facial Fuel Energizing Moisture Treatment for Men.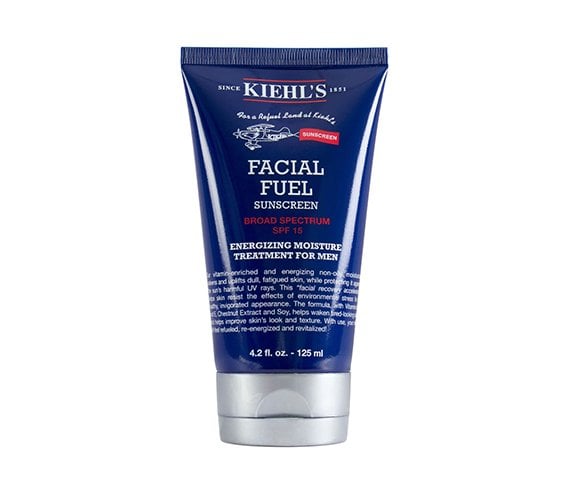 Tip #3: Take Sun Protection Seriously
Wearing sunscreen is a must, no matter if you're going outdoors or not. Without it, the UV-ray damage could age your skin prematurely. Wearing broad-spectrum sunscreen with an SPF value of at least 15, as recommended by the FDA, every day is key in maintaining a youthful-looking appearance. You'll also need to reapply it at least every two hours. We like Baxter of California Oil-Free Moisturizer SPF 15.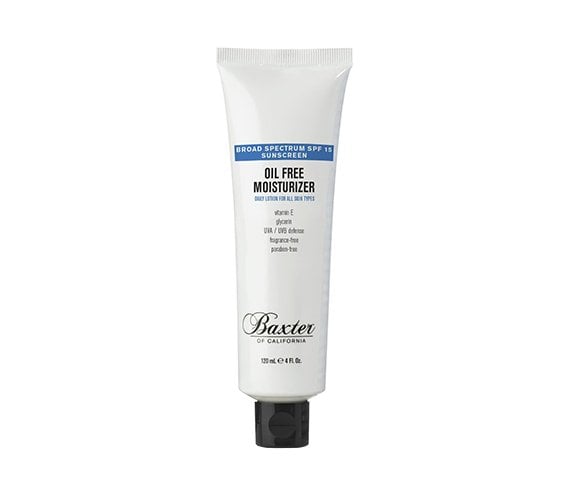 Tip #4: Introduce Retinoids Early
There's no reason to wait until your skin is marked with visible signs of aging to begin an anti-aging skin-care routine. In fact, the earlier you start with preventative efforts, the better. Dr. Bhanusali likes to start his male patients on retinol or retinoids early. To introduce retinol into your routine with an over-the-counter retinol cream, you can try CeraVe Skin Renewing Retinol Serum. Just keep in mind that retinol is powerful. If it's your first time using the ingredient, build up your skin's tolerance first by starting with a lower concentration and frequency. Also, because the use of retinol can increase skin's sensitivity to sunlight, keep your application exclusively to the evening hours (and wear that sunscreen during the day).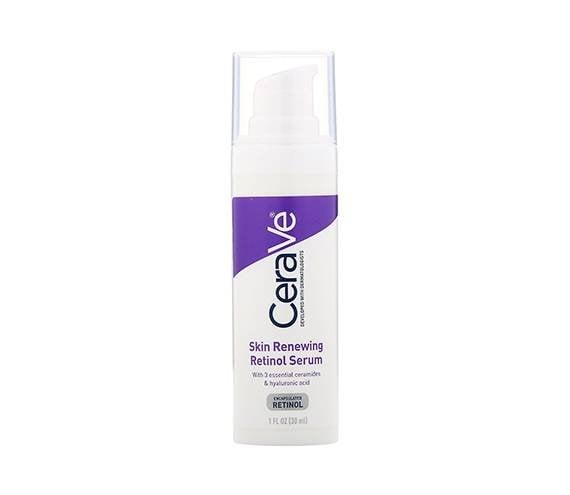 Read More:
6 Anti-Aging Serums for Mature Skin to Add to Your Routine
Power Couple: Why Vitamin C and Retinol Are the Ultimate Anti-Aging Duo
Anti-Aging Skin Care: Simple Morning and Evening Routines for Younger-Looking Skin
Read more

Back to top