How to Get Glowing Skin: 25 Expert Tips — Plus the Best Products
November 08, 2022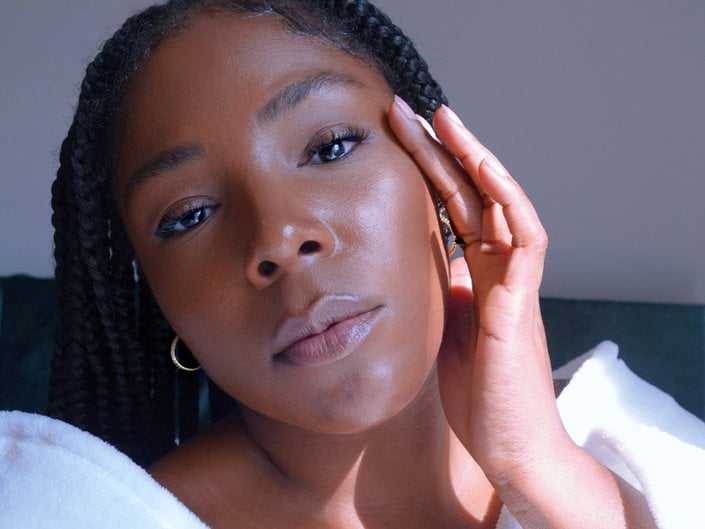 As skincare enthusiasts, one of our personal life goals is to achieve healthy, dewy and radiant-looking skin. But between seasonal transitions, daily stress and environmental aggressors, our skin can often appear dull and lackluster. To help reverse some of these unwanted side effects and boost your skin's glow, try following some of these key skincare tips.
How to Get Glowing Skin: 25 Expert Tips
TIP 1: Protect Against UV Rays
UV rays can cause everything from sunburns to fine lines and dark spots, so wearing SPF year-round is necessary to avoid sun damage and maintain your skin's glow. "Apply sunscreen diligently every single day," says Dr. Shari Sperling, a board-certified dermatologist and founder of Sperling Dermatology in New Jersey. "On days when you're experiencing increased sun exposure, be sure to reapply frequently. I recommend SPF 30 or higher." We love moisturizers and day creams that are infused with SPF like the CeraVe Facial Moisturizing Lotion with SPF 30.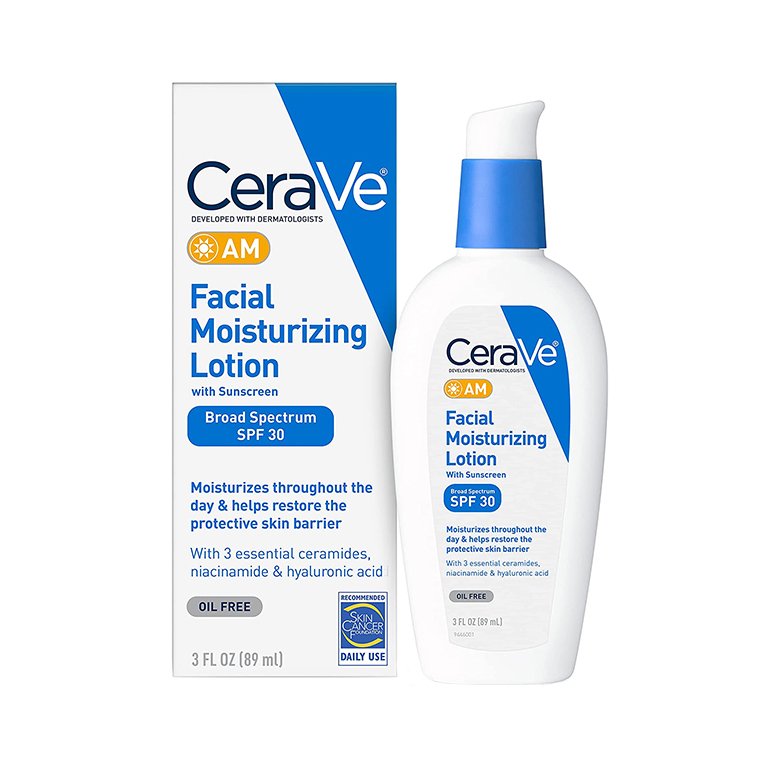 TIP 2: Cleanse Your Skin Properly
Cleansing — and double cleansing if needed — is a key step to maintaining a glowy complexion. "This helps to remove dirt, debris and oil build up that can lead to a dull-looking complexion if not regularly removed," says Dr. Ramya Garlapati, a board-certified dermatologist based in California and Florida. However, it's important not to over-cleanse, as this can dry out your skin and have the opposite effect intended. Dry skin types may only need to use cleanser at night and splash their face with water, a toner or a mist in the morning, while oily skin types can usually cleanse twice a day.
Check out this guide on the best cleansers for your skin type, plus this article on how to double cleanse if necessary.
TIP 3: Moisturize, Moisturize, Moisturize
"Hydration is key for glowy skin," says Dr. Sperling. "Those with drier skin should apply a thick moisturizer morning and night, and more if needed throughout the day." For nighttime, we recommend the Kiehl's Midnight Recovery Omega Rich Botanical Night Cream, a nourishing moisturizer packed with omegas and fatty acids to help revitalize and restore moisture to all skin types.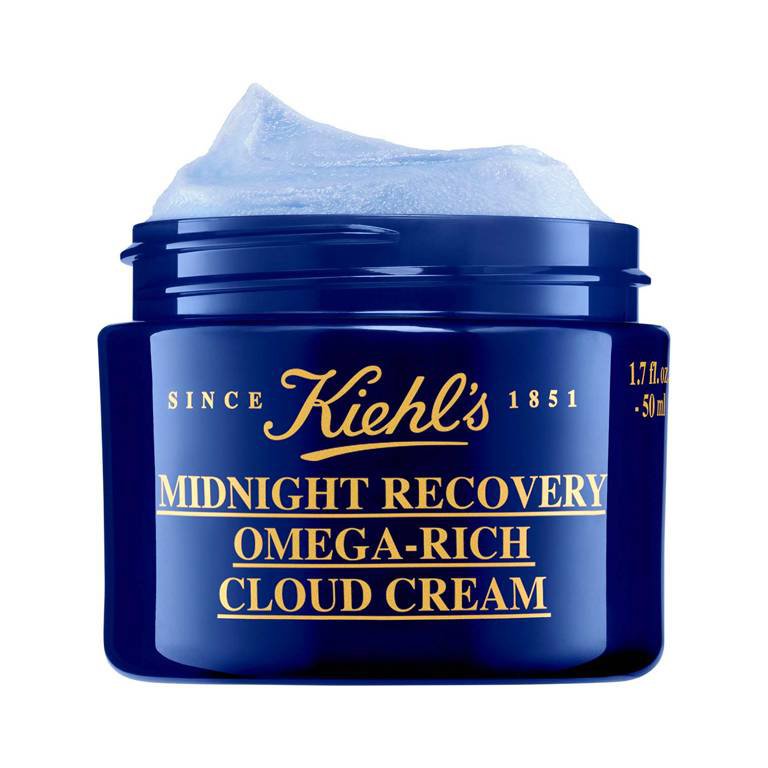 TIP 4: Prioritize Humectants Every Day
"Using ingredients like humectants such as hyaluronic acid and glycerin can be helpful to boost moisture in the skin, which helps the skin look healthy and refreshed," says Dr. Marisa Garshick, a board-certified dermatologist based in New York City. "When the skin is hydrated, it can result in a dewy glow, in addition to leaving the skin feeling softer and smoother." We love the La Roche-Posay Toleriane Double Repair Moisturizer, which packs a hydrating dose of glycerin with ceramide-3, an ingredient that helps restore the skin's moisture barrier.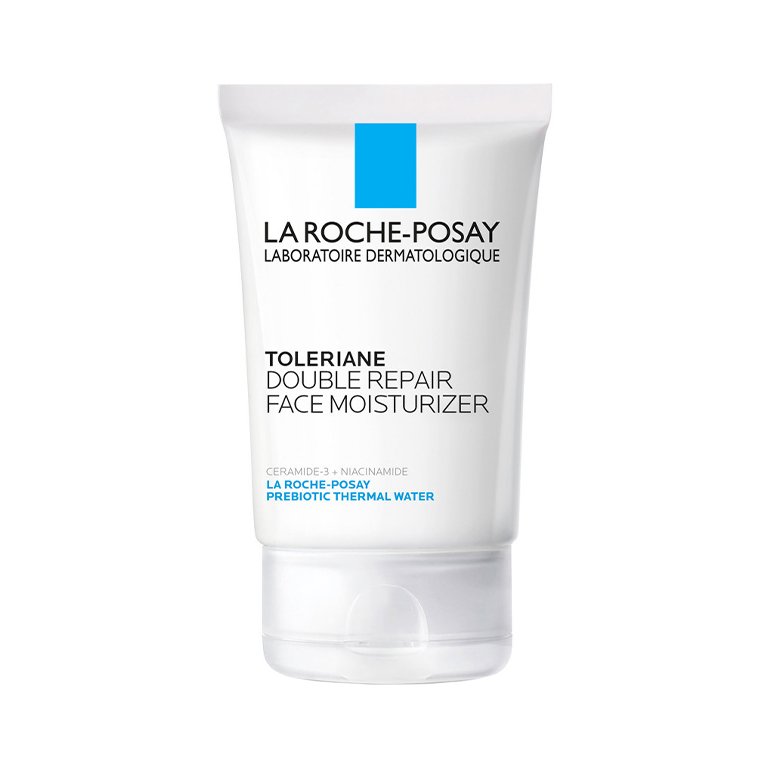 TIP 5: Take Lukewarm Showers
Don't get us wrong, we love hot showers — especially as the weather gets colder. But did you know that frequent exposure to hot water can strip the skin of its natural oils and cause a dull-looking and dry complexion? The American Skin Association suggests turning down the heat and using lukewarm water in order to avoid the drying effects. As soon as you get out of the shower, gently pat yourself dry and apply a moisturizer while skin is still damp to help keep it hydrated.
TIP 6: Maintain a Healthy Diet
The American Academy of Dermatology (AAD) cautions against changing your diet for the sake of your skin — always check with a board-certified dermatologist before making any changes. However, the AAD does suggest that eating a well-rounded diet with fruits, vegetables and healthy fats can benefit your entire body, including your skin.
TIP 7: Exfoliate Your Skin
According to the AAD, removing the top layer of dead skin cells can make your skin look brighter and more radiant. Depending on your preference and skin type, you can choose between exfoliating scrubs to manually remove dead skin, like the Kiehl's Clearly Corrective Brightening & Exfoliating Daily Cleanser, or chemically dissolve the build up with products that use acids, like the L'Oréal Paris Revitalift 10% Pure Glycolic Acid Serum. Most dermatologists recommend using chemical exfoliants, as they tend to be gentler on the skin. "After exfoliating, the skin will often appear radiant and glowing," says Dr. Garshick. "Using products containing alpha hydroxy acids or beta hydroxy acids one to two times per week can often help to leave the skin feeling softer and smoother. It is important to avoid over exfoliation as this can strip the skin and cause microtears in the skin barrier."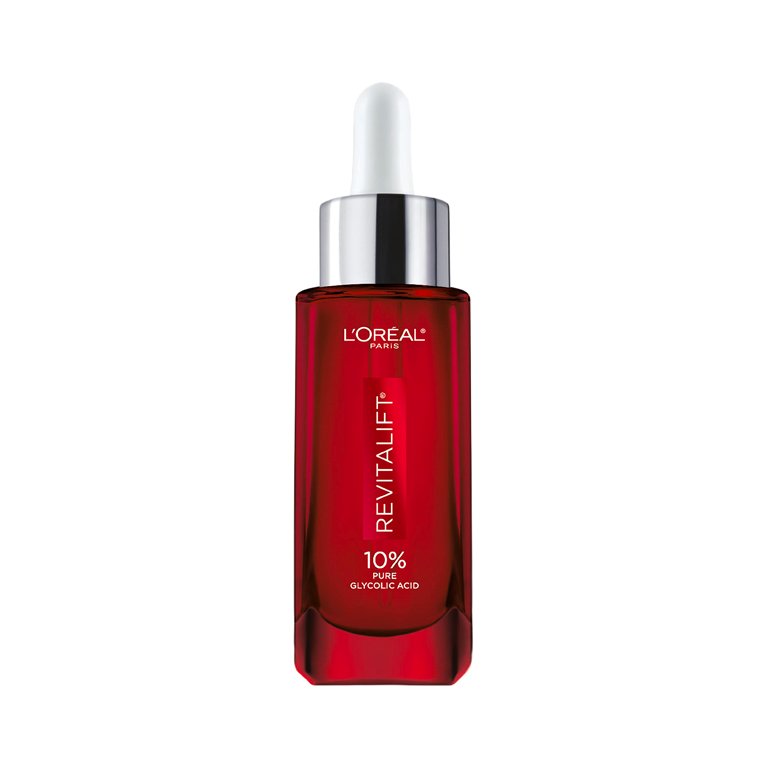 Tip 8: Use an Antioxidant Serum
Serums not only help with giving your skin a radiant sheen, but they can also target specific skin issues. Consider adding a vitamin C serum into your routine for its ability to even out the skin tone and brighten your complexion. "Vitamin C is a potent antioxidant that combats free radical damage from environmental pollutants and UV exposure," says Dr. Garlapati. "It also helps to brighten the skin to improve skin tone." The SkinCeuticals C E Ferulic Serum improves the appearance of fine lines, wrinkles, dark spots and dullness.
Tip 9: Use a Hydrating Serum
As Dr. Garshick said above, humectants are key for drawing moisture into the skin. The L'Oréal Paris Revitalift 1.5% Pure Hyaluronic Acid Serum is our go-to serum for dewy and plump complexion. Apply it to freshly cleansed skin, underneath your favorite moisturizer.
Tip 10: Prioritize Your Skin's Moisture Barrier
The skin's moisture barrier is what protects your skin from environmental irritants and UV damage. When it becomes compromised, your skin may turn dry, flaky, itchy and red, and you may notice more persistent breakouts. In order to protect your skin's barrier, prioritize hydrating, ceramide-rich products in your skincare routine, like the Youth to the People Polypeptide-121 Future Cream.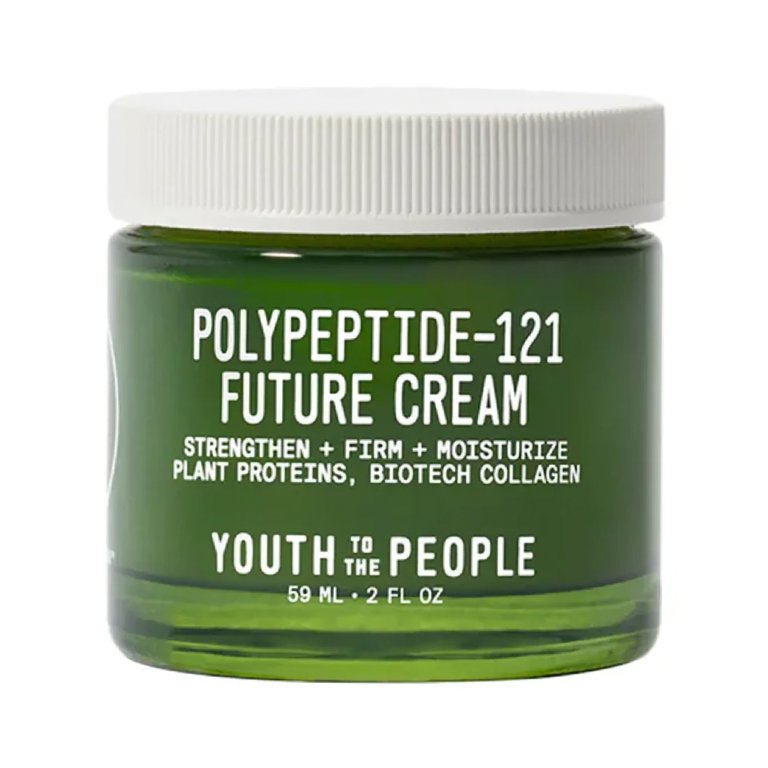 Tip 11: Fix Your Sleep Schedule
A bad sleep schedule has been proven to not only dull the look of your skin but also to increase signs of aging and diminish the skin's barrier function. Avoid tired-looking skin and signs of premature aging by ensuring you're getting six to eight hours of sleep every night.
Tip 12: Care for Your Skin's Microbiome
Did you know that your skin is covered in trillions of microscopic bacteria? Your skin's microbiome is home to "good" bacteria that are friendly and actually support skin health. According to board-certified dermatologist Dr. Whitney Bowe, it's imperative that you take care of this bacteria and your skin's microbiome in order to achieve skin that glows from the inside out and the outside in.
Dr. Bowe's first piece of advice is to eat a balanced diet. "You want to cut out things that have excess refined carbs and sugars in them," she says. "Processed, packaged foods are usually not very skin friendly." Her second piece of advice is to not scrub too hard while cleansing or use excessively harsh products. "If your skin feels really tight, dry and squeaky clean after cleansing, it probably means that you're killing off some of that good bacteria," she warns. And lastly, Dr. Bowe recommends using products formulated with prebiotics, which can actually feed the bacteria on the skin and create a healthy microbiome.
Try the La Roche-Posay Lipikar Baume AP+, which is a body moisturizer for dry skin and features the brand's prebiotic thermal water, moisturizing shea butter and glycerin, and brightening niacinamide.
Tip 13: Use Highlighter
Use a highlighter to give your skin an immediate glow in a few swipes. Just be sure not to use a formula that's too glittery. Opt for one that offers more of a healthy, natural-looking sheen like the Charlotte Tilbury Hollywood Beauty Light Wand. It's a creamy formula that melts into the skin and gives a true lit-from-within glow.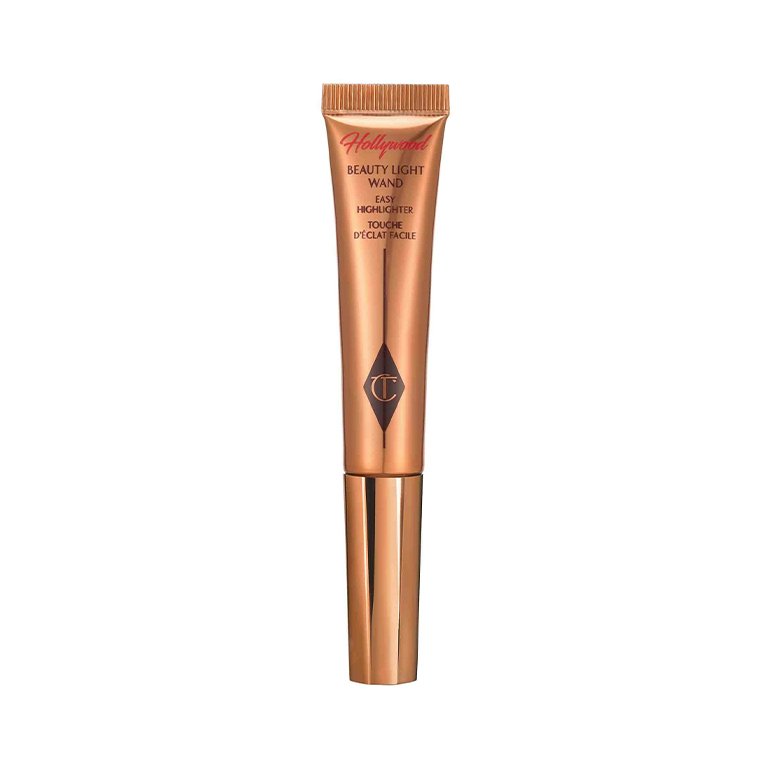 Tip 14: Use a Humidifier
If you spend a lot of time in a dry environment with air conditioning and heating, or outside in a hot, dry climate, consider picking up a humidifier to keep on your desk or in your bathroom while you complete your skincare routine. "Humidifiers increase the water content in the air helping to make the air more humid," Dr. Caren Campbell, a board-certified dermatologist based in San Francisco, California previously told Skincare.com. "When there's more moisture in the air, the water from our skin is less likely to evaporate."
Tip 15: Apply Moisturizing Face Masks
Face masks aren't just a fun way to destress — they're also key for achieving an instant glow. We love the Lancôme Advanced Génifique Hydrogel Melting Sheet Mask for a luxurious night in. This hydrogel mask leaves skin more hydrated and radiant in just 10 minutes — making it the perfect glow-inducing boost before bed or before you apply makeup. Each mask contains the same amount of bifidus extract (an ingredient known for helping with barrier repair) as a 30mL bottle of the brand's Advanced Génifique serum.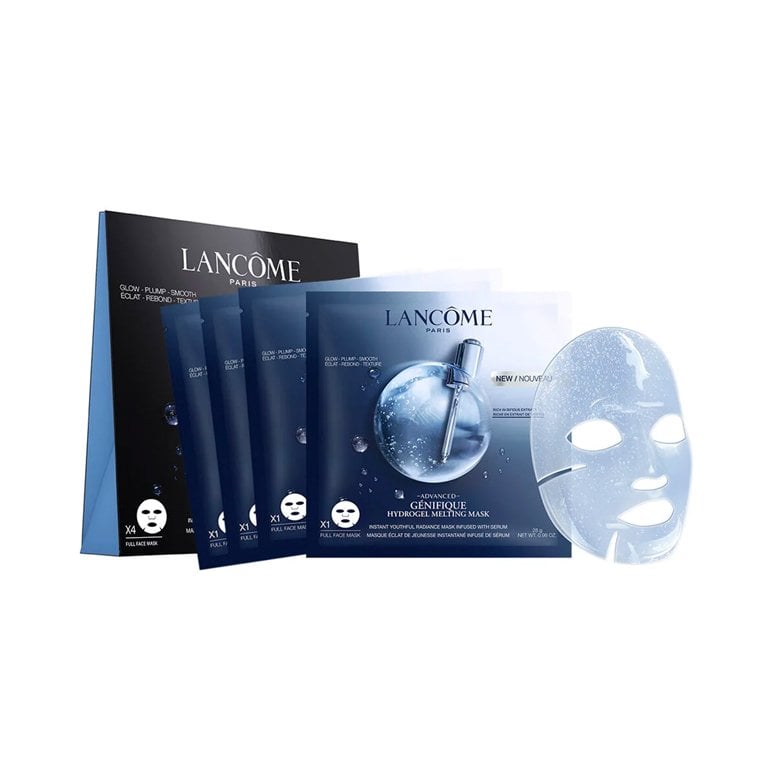 Tip 16: Use a Retinoid
"Retinoids increase cell turnover, resulting in a healthier, radiant glow," says Dr. Sperling. Retinoids are powerful, so start with a low concentration of the ingredient one to two times a week, then gradually increase your use and the percentage of retinoid you use. If you're a first-time retinol user, consider trying the SkinCeuticals Retinol 0.3 — the Retinol 0.5 and Retinol 1.0 are best for those whose skin can already tolerate retinol. If you're not sure if retinoids are right for you, reach out to your dermatologist.
Tip 17: Use a Hydrating Mist
After you cleanse and towel-dry your face, reach for a mist to dampen and rehydrate your skin. We love the SkinCeuticals Phyto Corrective Essence Mist, a hydrating botanical blend that helps reduce the look of redness and restore the skin's barrier. (Pro tip: It's best to apply hyaluronic acid serums and moisturizers on top of damp skin in order to lock in moisture.)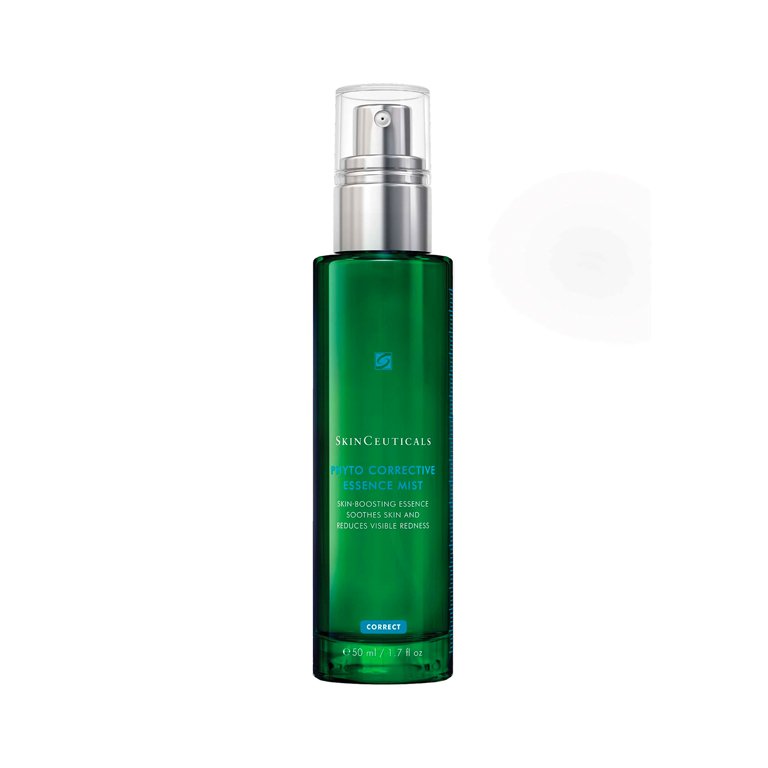 Tip 18: Apply Skincare-Makeup Hybrids
Don't leave all the skincare ingredients to…your skincare. Instead, reach for skincare-makeup hybrids that care for your complexion while providing coverage, like the YSL Beauty NU Bare Look Tint. This silky, lightweight skin tint hydrates skin with glycerin and hyaluronic acid for a dewy, no-makeup makeup look.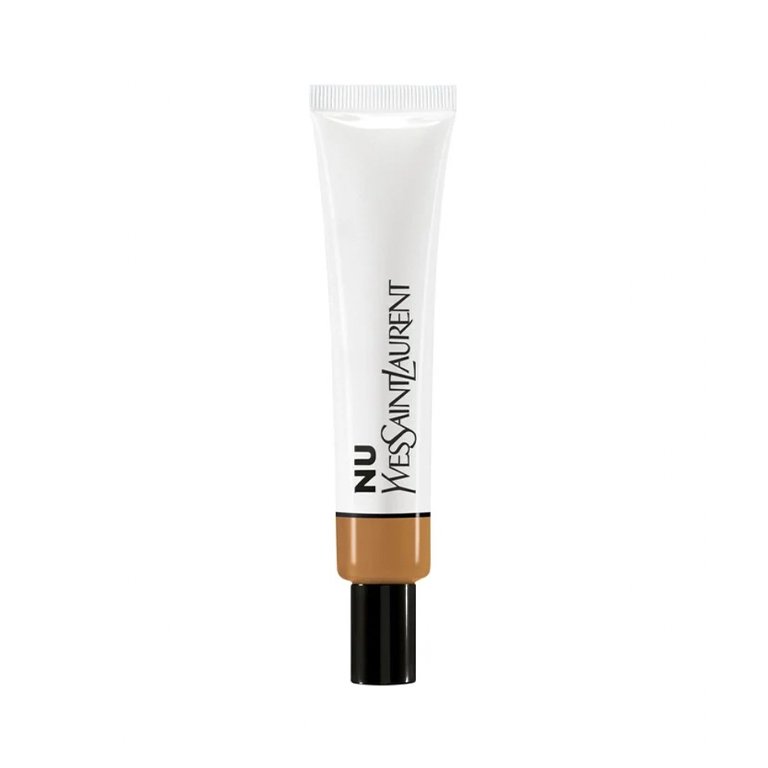 Tip 19: Always Take Your Makeup Off
Not only can sleeping in your makeup irritate your eyes, trigger breakouts and potentially ruin that silk pillowcase of yours, it can also diminish your skin's radiance. "Sleeping in makeup prevents the skin from being able to benefit and thrive from its natural overnight renewal process," Terri Bryant, celebrity makeup artist and founder of Guide Beauty, told Skincare.com. "In fact, it does the opposite, leaving skin dull and tired-looking."
Tip 20: Stay Hydrated
All skin types can become dehydrated, including oily and combination skin. Hydrating skincare products will always help, but so will drinking an adequate amount of water every day.
Tip 21: Give Yourself a Facial Massage
A facial massage can decrease tension in your facial muscles and provide a radiant glow. There are many face massage tools on the market, but we tend to reach for the gua sha, which has been used for centuries to minimize inflammation and improve circulation.
Tip 22: Use a Toner
A hydrating toner will clear your skin of any residual makeup and debris, while imbuing an extra hit of hydration. Reach for an alcohol-free formula, such as the Lancôme Tonique Confort Hydrating Facial Toner. It's infused with hyaluronic acid, acacia honey and sweet almond oil to improve skin's hydration in just 15 minutes.
Tip 23: Switch Up Your Sleep Position
Most dermatologists recommend sleeping on your back instead of your side in order to prevent wrinkles and compression lines from forming.
Tip 24: Sleep on a Clean Pillowcase
Speaking of sleep, whether you sleep on a cotton or a silk pillowcase, it's always important to wash your pillowcase in order to avoid breakouts and a buildup of dead skin cells, which could result in dullness. "I recommend that my patients sleep on their backs to avoid compression lines and use breathable cotton sheets that are washed regularly, so they don't collect dust mites and bacteria," Dr. Dendy Engelman, a board-certified dermatologist based in New York City, previously told us.
Tip 25: Exercise Regularly
If there's one thing that might motivate us to hit the gym more, it's better skin. A study published in the National Institute of Health (NIH) found a correlation between regular exercise habits and moisture levels in the skin barrier. Exercise also increases blood flow, which could contribute to a more radiant complexion.
Best Face Masks for Glowing Skin
You can use this product in three different ways — as a hydrating overnight mask, a nourishing 15-minute facial and as a cleansing balm to break down makeup and grime. No matter what, the balm-to-oil formula is deeply restorative to the skin's moisture barrier and leaves your complexion feeling silky soft.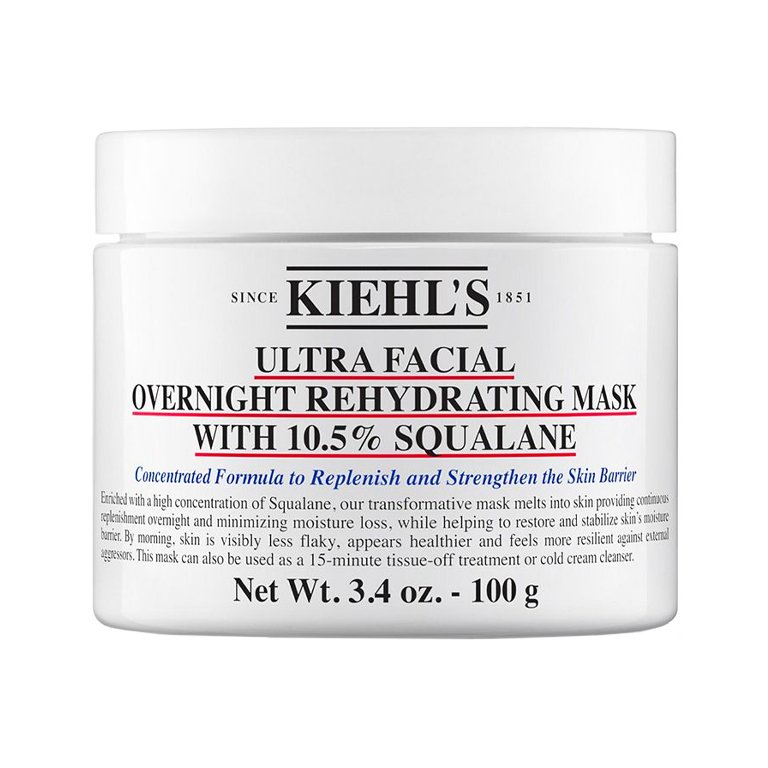 Infused with vitamin C and a potent blend of fruit extracts, this overnight mask helps you wake up with plumper, brighter and more hydrated skin. You can use it every night to hydrate and target dullness.
Best Serums for Glowing Skin
Vitamin C serums are your secret weapon for defending against discoloration and evening out your complexion. This drugstore pick works for all skin types, including sensitive skin, and pairs the antioxidant ingredient with hydrators like hyaluronic acid and ceramides.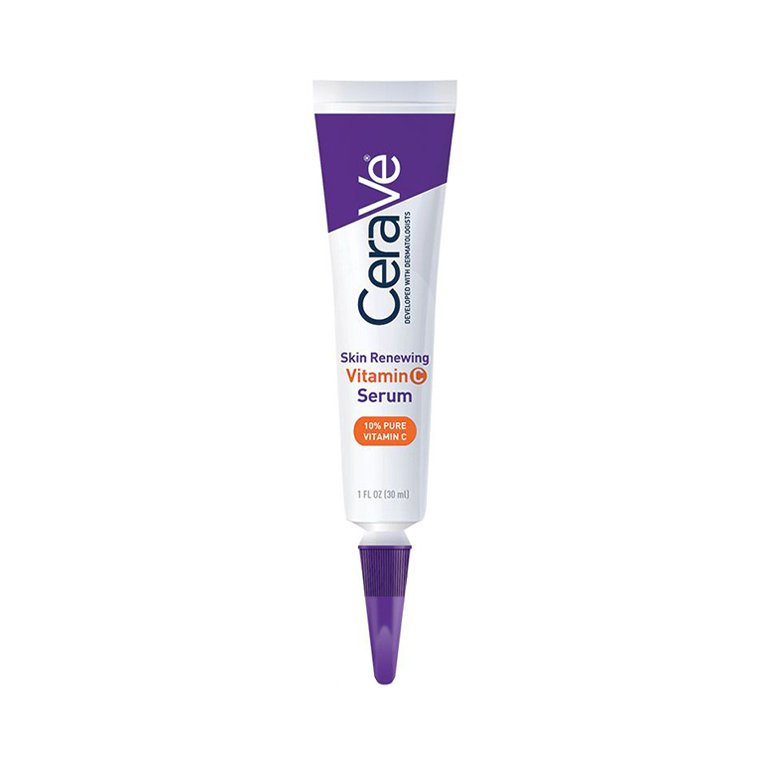 If in addition to using vitamin C, you also want to exfoliate and address large pores, try this serum, which combines vitamins C and E with salicylic acid. The lightweight, non-greasy formula smoothes wrinkles, reduces the look of pores and brightens skin.
Best Face Oils for Glowing Skin
In addition to the Superberry + Glow Dream Mask, Youth to the People also offers a corresponding face oil that's perfect for layering on top of your favorite moisturizer. The vitamin C- and fatty acid-rich formula leaves skin gleaming and soft.
You can apply this oil all over your face and body for head-to-toe luminosity. It contains a blend of CBD oil, almond oil, squalane and rose oil for skin that's extra smooth and radiant.
Best Face Creams for Glowing Skin
This cream packs brightening, hydrating and anti-aging benefits in one formula. It contains phyto-peptides, vitamin C and vichy's signature mineral-rich thermal water to help tackle discoloration, loss of firmness, and the look of fine lines and wrinkles.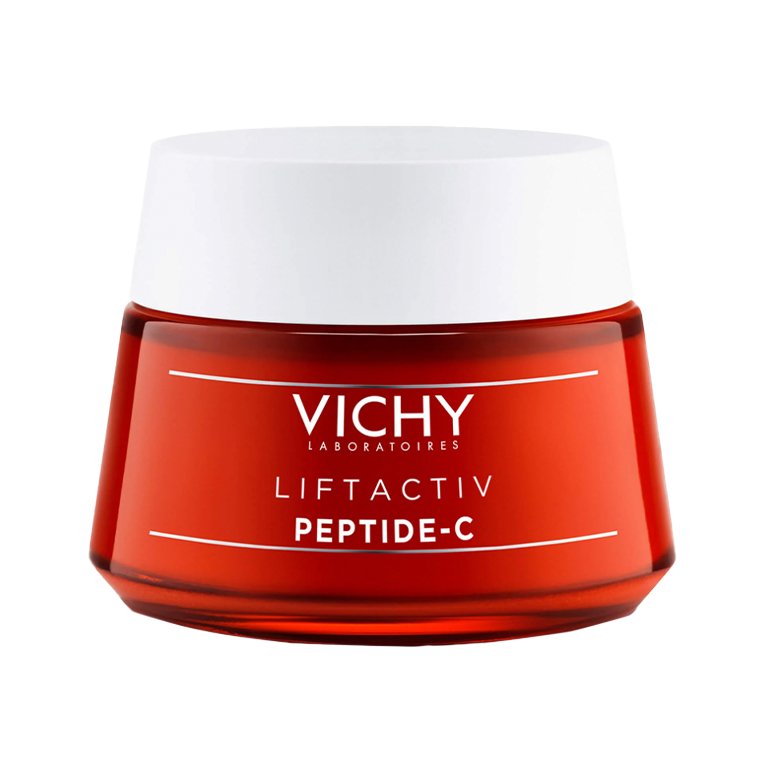 Packed with glycerin, ceramides and niacinamide, this moisturizer is our go-to for hydration and barrier repair. It's non-comedogenic, fragrance-free and allergy-tested, making it an ideal option for even the most sensitive skin types.
Photo: Jonet Williamson
Read more

Back to top