6 Liquid Exfoliators to Help You Get Your Glow On
February 25, 2020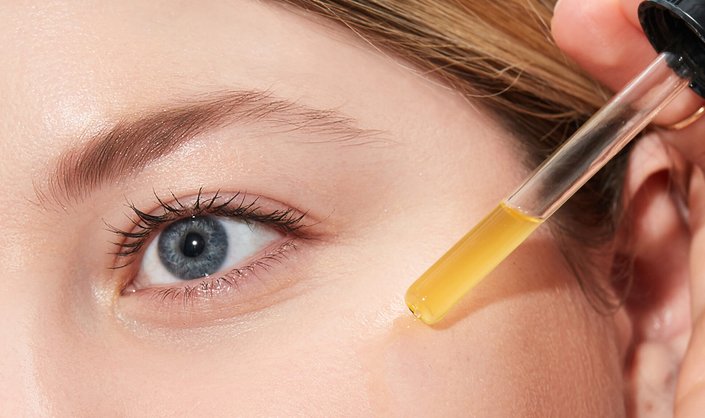 Aside from cleansing, moisturizing and protecting your skin with sunscreen, one of the most important steps in any skin-care routine is exfoliating. A buildup of dead skin cells on the skin's surface can result in a dull-looking complexion with uneven texture, which is why sloughing them away is a must for brighter, glowing skin. You're probably familiar with gritty face scrubs and exfoliating tools (hello Clarisonic Sonic Exfoliator!), but there's another exfoliation method you should consider, and it's equally effective: liquid exfoliation. Powered by acids, enzymes and other exfoliating ingredients, liquid or chemical exfoliators have taken over the skin-care world, and subsequently, our bathroom cabinets. Keep reading to learn about a few of our favorites.
The Best Liquid Exfoliators
La Roche-Posay Effaclar Astringent Toner for Oily Skin
In our endless pursuit of small pores and flawless, glass-like skin, an exfoliator is a must. To get the added benefit of exfoliating in your skin-care routine, consider replacing your current toner with this one from La-Roche Posay. The micro-exfoliation lotion helps unblock and reduce the appearance of pores with a combination of cleansing agents and LHA (lipo hydroxy acid), a derivative of salicylic acid.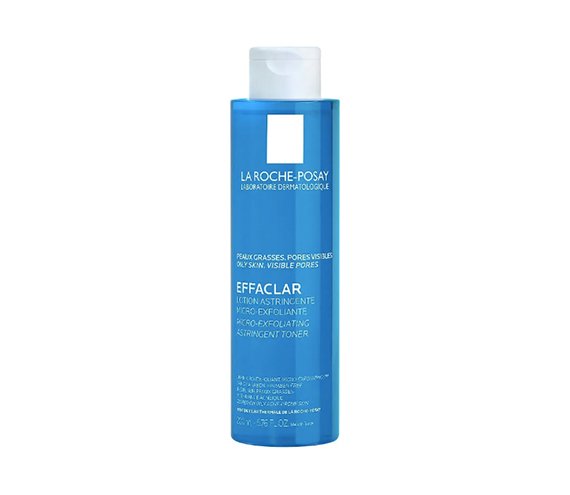 SkinCeuticals Retexturing Activator
We love this serum from SkinCeuticals because it's a true multi-tasker. The resurfacing and replenishing serum promotes exfoliation to visibly diminish surface lines and transform skin. The result is a smoother, softer, more radiant complexion.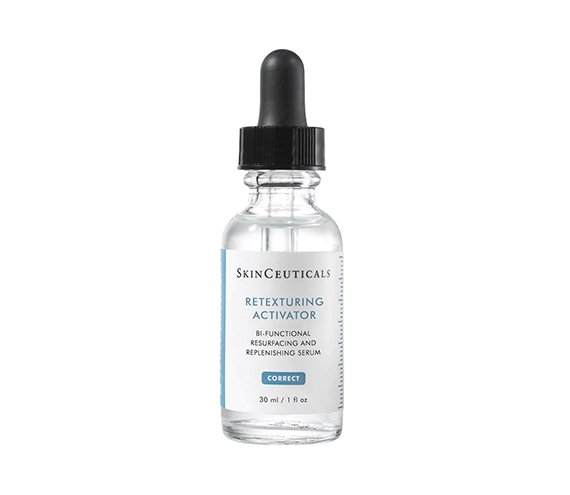 Kiehl's Clearly Corrective Brightening & Soothing Treatment Water
Liquid exfoliators can be gentle yet effective, like this treatment water from Kiehl's. As part of the brand's Clearly Corrective collection, it helps brighten your complexion and boosts skin's clarity — all while soothing and hydrating for a soft glow.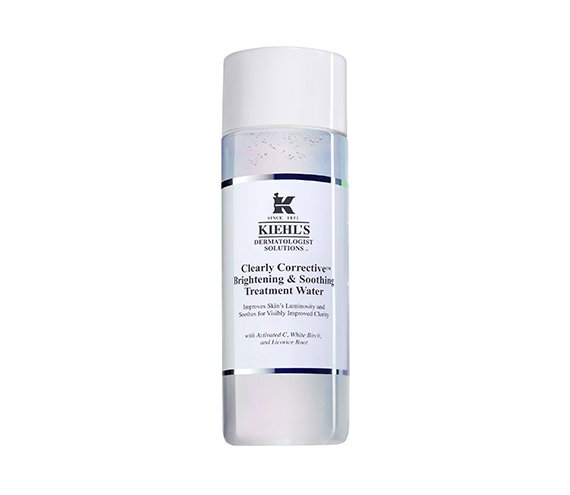 This solution uses a blend of acids — AHAs, BHAs and PHAs, specifically — to gently slough away dead cells to reveal a smoother, softer complexion. You can use it daily to help clear blemishes, reduce redness and minimize the appearance of pores.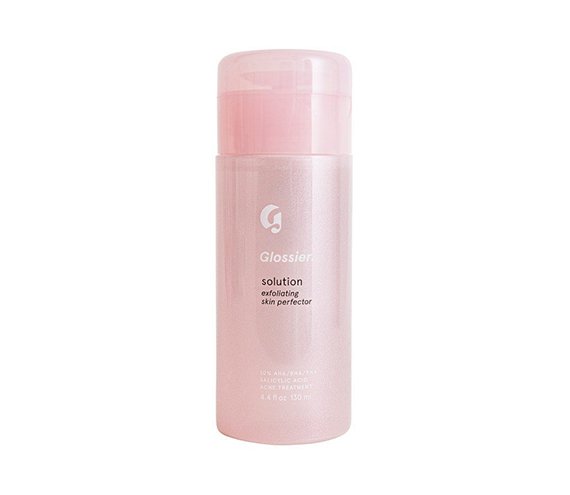 Tula Pro-Glycolic 10% Resurfacing Toner
Tula's alcohol-free toner uses probiotics, glycolic acid and beetroot extract to gently exfoliate skin. It's suitable for all skin types and helps reveal a hydrated and even complexion with every use.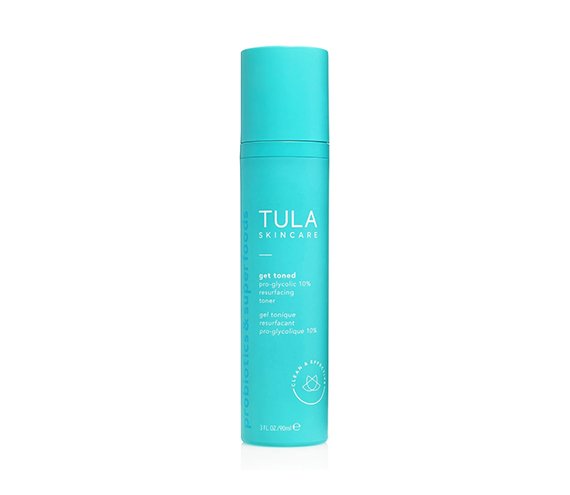 Sobel Skin Rx 30% Glycolic Acid Peel
Looking for a product that packs more of a punch? Try this pro-level 30% glycolic acid liquid peel. It resurfaces skin to promote a smoother look and feel for those with normal, dry, combination and oily skin types.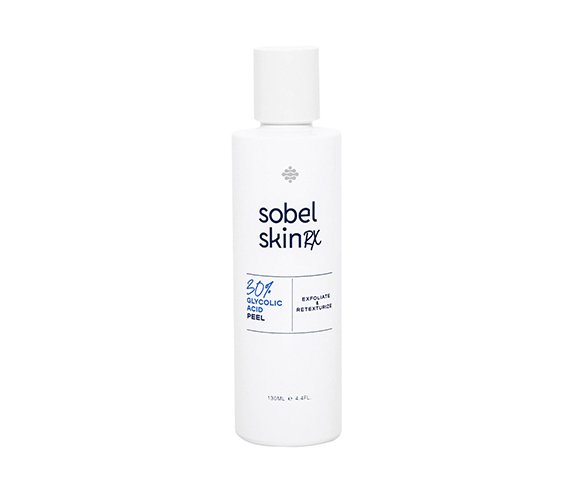 How to Incorporate a Liquid Exfoliator Into Your Routine
The key is to using liquid exfoliators is to find the right frequency. While most steps in your skin-care routine are meant to be completed once or twice a day, that isn't always the case with liquid exfoliation. Different skin types can handle different amounts of exfoliation, which could mean every day or only once a week. The type of liquid exfoliator you use can also affect the number of times you use it in your routine. Before you dive into using a liquid exfoliator, make sure you read up on how often it should be used and take note of what your skin can tolerate. If you aren't sure, we recommend starting slow and building up to exfoliating more frequently.  
STEP 1: Cleanse Beforehand
A liquid exfoliator won't take the place of your facial cleanser, even if it helps to remove lingering makeup and oil. The first step of your skin-care routine should always be a cleanser to create a fresh base for exfoliation.
STEP 2: Apply
How you apply your liquid exfoliator will depend on its form. If you've settled on an astringent, toner or essence, saturate a cotton or reusable pad with the liquid, then sweep it across your face. If you opt for a serum or concentrate instead, place a few drops of product in the palms of your hands and apply it directly to your skin.
STEP 3: Follow Up With Moisture
No matter how gentle or non-drying your exfoliator may be, moisturizing is always a must. Give your liquid exfoliator a moment to absorb, then follow with a layer of your favorite moisturizer.
STEP 4: Apply a Broad-Spectrum Sunscreen
The acids that are often found in liquid exfoliators can make skin more sensitive to the sun. While SPF is already a daily necessity, be sure to pay extra attention to sun protection if you're using a liquid exfoliator regularly. This includes wearing broad-spectrum sunscreen daily, reapplying at least every two hours and covering up with protective clothing.
Hero Credit: Chaunte Vaughn
Read More:
Should You Get a Buccal Massage?
How to Apply Eye Cream — Because Yes, You Could Be Doing It Wrong
Why the SkinCeuticals Triple Lipid Restore Is Everything You Need for Youthful-Looking Skin
Read more

Back to top