The Best Moisturizers for Oily Skin Types, According to Our Editors
October 20, 2022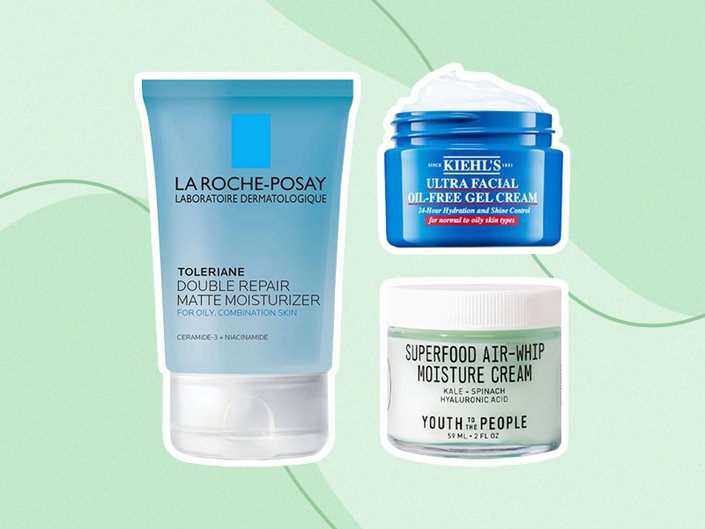 Whether you're a beauty fanatic or completely clueless when it comes to skincare, chances are you know that moisturizing is an important part of any skincare routine. However, if you have naturally oily skin, you may be tempted to skimp on hydrating products. But oily and acne-prone skin types are not exempt from applying moisturizer.
We chatted with California-based board-certified dermatologist Dr. Melanie Palm to get the scoop on everything you need to know about moisturizing for oily skin types.
Should You Moisturize If You Have Oily Skin?
According to Dr. Palm, the answer to this question is a resounding yes. "There is a popular misconception that people with oily skin don't need a moisturizer, but this is because most people confuse oily skin with hydrated skin," she explains. "However, dehydration of the skin can cause your sebaceous glands to overcompensate and produce even more oil, which increases the chances of clogged pores and acne."
Basically, hydration is essential for people of all skin types. "People with oily skin might have different moisturizer needs than those with dry, acne-prone or sensitive skin types," Dr. Palm says. "But they will benefit from having hydrated skin – which ultimately improves the appearance of the skin, but also provides a protective barrier that prevents inflammation, infection and premature aging."
How Often Should You Moisturize Oily Skin?
Dr. Palm recommends that people with oily skin moisturize twice a day — in the morning and evening after cleansing. It's a good idea to get into a routine and stay consistent about how often you moisturize. If you don't, your skin could start to produce more oil in response to the lack of necessary moisture.
What to Look for in a Moisturizer for Oily Skin
Look out for products that offer gentle exfoliation, says Dr. Palm. Ingredients like alpha hydroxy acids (also known as AHAs, like glycolic acid) or beta hydroxy acids (BHAs, like salicylic acid) work to unblock clogged pores, a common affliction of those with oily skin types. "Oily skin types can also benefit from formulations containing niacinamide, which decreases inflammation and improves the appearance of pores," advises Dr. Palm. She recommends hyaluronic acid and ceramides, as well.
As far as what to avoid, you should stay away from anything comedogenic or occlusive, such as parabens and silicone. Essential oils and synthetic fragrances are also best avoided if possible.
Fortunately, there are a variety of moisturizers available that are specifically formulated for oily skin. They're often lightweight, fast absorbing, come in gel-like formulas and are formulated with ingredients that can nourish, hydrate and comfort the complexion without being greasy. Check out some of our favorite moisturizers for oily skin, ahead.
The Best Face Moisturizers for Oily Skin
Enriched with amino acids and glacial glycoprotein extract, this facial cream is an oil-free, fast-absorbing hydrator that can moisturize the skin without leaving it looking and feeling greasy.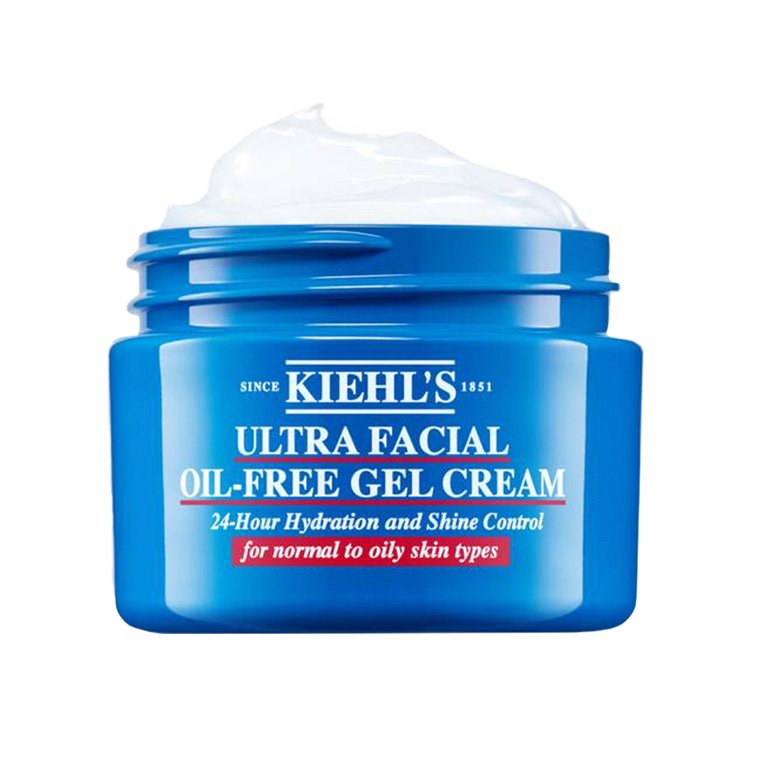 Like many other options on this list, the Toleriane Double Repair Matte Face Moisturizer has a gel texture that absorbs quickly into your skin. It's oil-free and contains powerful ingredients like ceramides and niacinamide.
Minimize the appearance of your pores with this non-greasy face moisturizer. Its combination of vitamin E and algae and botanical extracts makes it especially suitable for oily skin.
This multitasking, fragrance-free buy from Garnier is actually three skincare products in one — a moisturizer, a serum and a sunscreen. The lightweight formula is specifically made with oily and combination skin types in mind; it works to help balance oil production, reduce the appearance of pores and protect skin from the sun with the addition of SPF 30.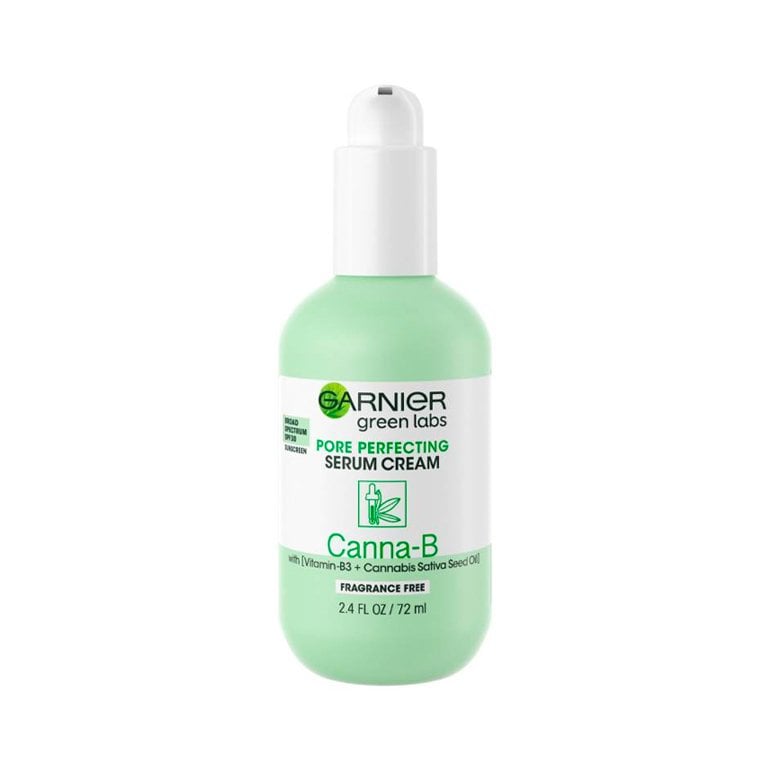 The oil-free Régenerie Lift Multi-Action Ultra Moisturizer helps target signs of aging including wrinkles and dark spots. It has SPF 30 sun protection, so it's a good product to apply in the morning.
We love how this gel moisturizer feels as refreshing and weightless as water on your skin. It absorbs easily and locks in hydration for up to 72 hours. Plus, it's packed with ceramides — one of the recommended ingredients above.
Those with oily, acne-prone skin types may want to consider this non-comedogenic daily moisturizer from Vichy. Made with 2% salicylic acid, hyaluronic acid and the brand's signature 15 Mineral-Rich Volcanic Water, it effectively moisturizes the skin while also helping to clear existing blackheads and breakouts.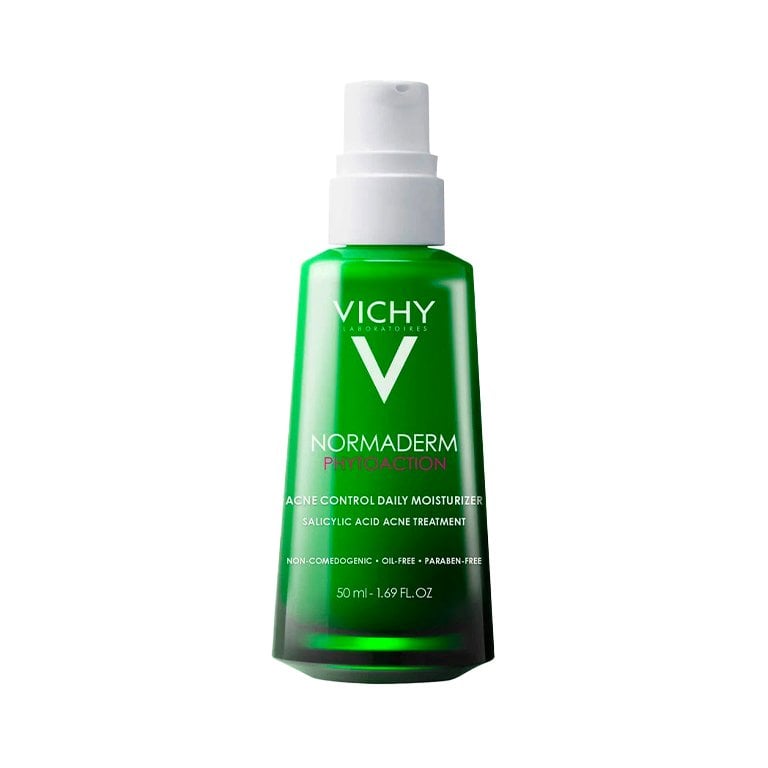 Use this non-comedogenic moisturizing lotion as part of your nighttime skincare routine before bed. It helps to restore your skin's natural moisture barrier overnight while you sleep.
Give your complexion a boost of radiance with this Hydrating B5 Gel, a hyaluronic-acid-infused serum. You can use it on its own or paired with another moisturizer, depending on your skincare needs.
Incorporate this fragrance-free and niacinamide-infused moisturizer into your nighttime skincare regimen, and make sure to add some SPF to your morning routine, since retinol can increase sun sensitivity.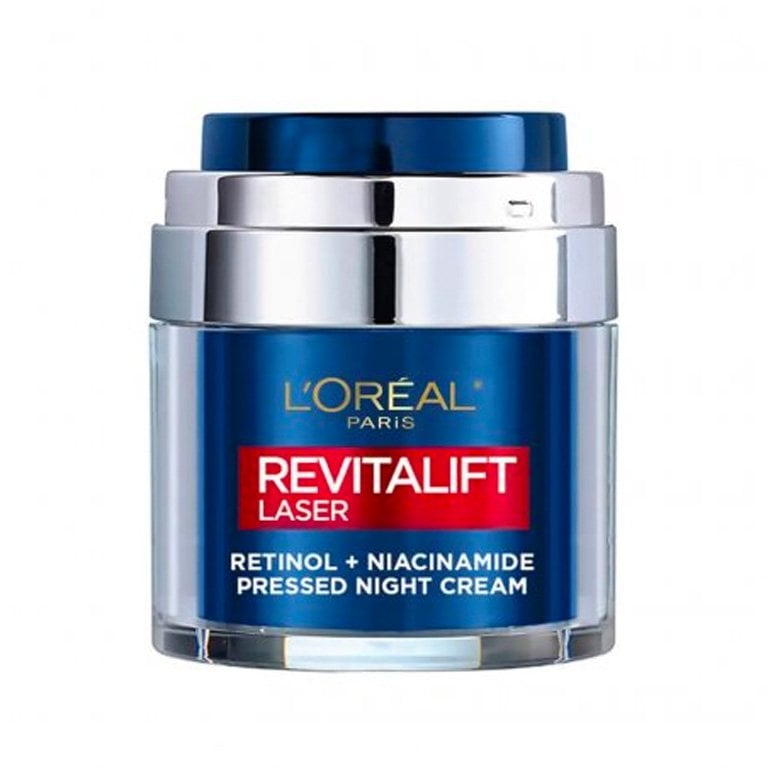 True to its name, this moisturizing cream is light as air. It'll work best for people with oily or combination skin, and it's a great daytime moisturizer since it doesn't feel greasy or heavy under makeup.
Made for all skin types, this minimalist serum hydrates and strengthens your skin barrier with hyaluronic acid. Use it as a lightweight moisturizer by pumping two drops and gliding it over your skin in outward motions from the middle of your face.
Get smoother, softer skin with this non-comedogenic Hydrating Hyaluronic Acid Serum. You can use it alone or layer it under another moisturizer for instant hydration.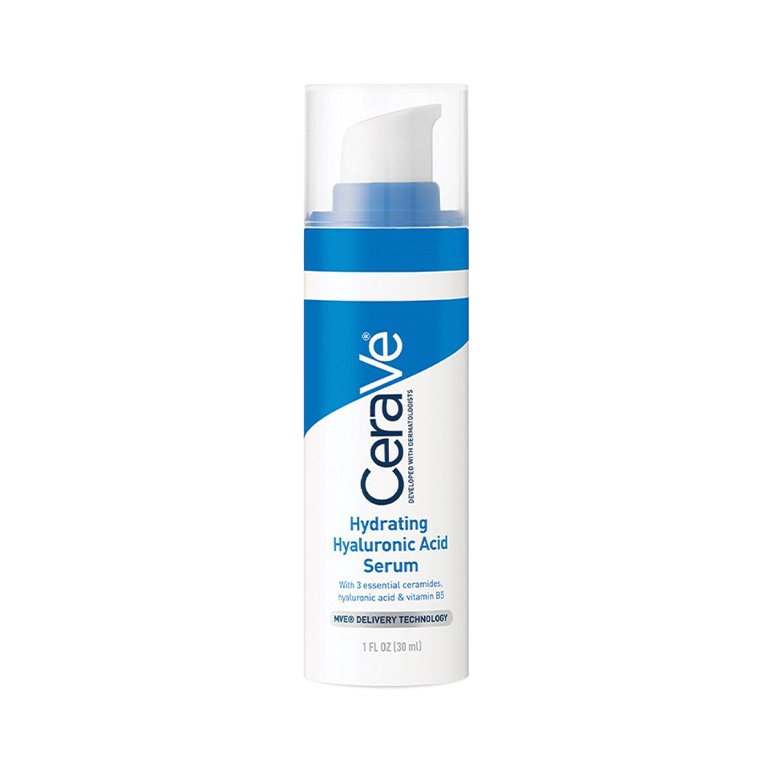 Reach for this lotion if you are seeking plumper, younger-looking skin. It works gradually to make your skin firmer and reduce the appearance of fine lines.
Once you feel the quick-absorbing balm texture of this face cream, you'll instantly consider yourself a fan. The dozens of five-star customer reviews praise its lifting and plumping effects.
This liquid moisturizer is ideal for oily skin types because it combats excess sebum and reduces shininess while still maintaining a dewy appearance. It also has salicylic acid to help unclog your pores.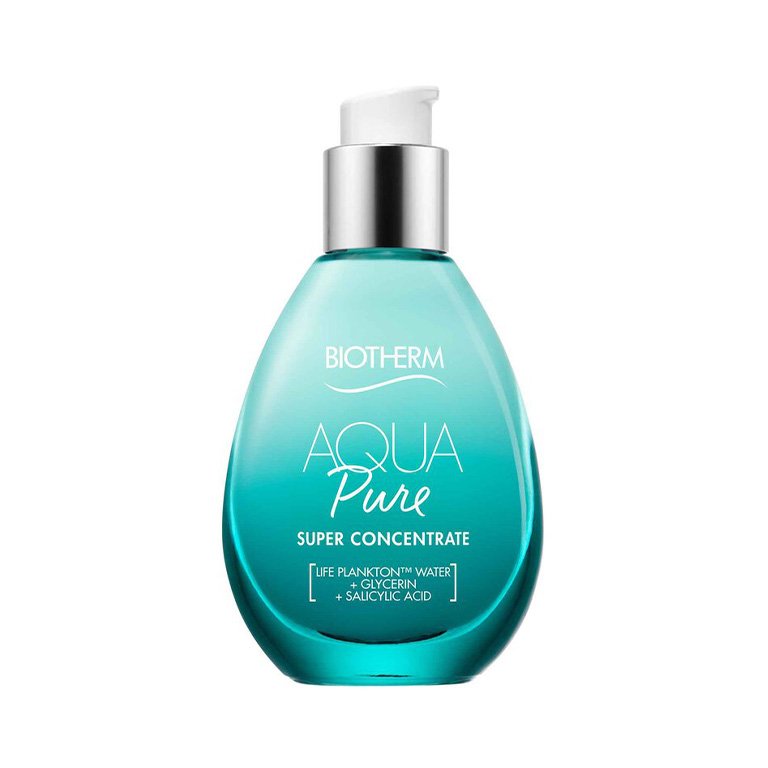 Apply this fluffy, cloud-like cream to your face and neck twice a day for up to 72 hours of hydration. We like how the sleek baby blue packaging complements the airy feel of the product.
This non-comedogenic gel is suitable for all skin types, including oily and acne-prone skin. It absorbs thoroughly into the skin without leaving any residue.
You'll be stunned by the silky texture of your skin after using the Cloud Dew Oil-Free Gel Cream Moisturizer. Apply it after the cleanser and serum of your choice, and feel free to wear makeup on top.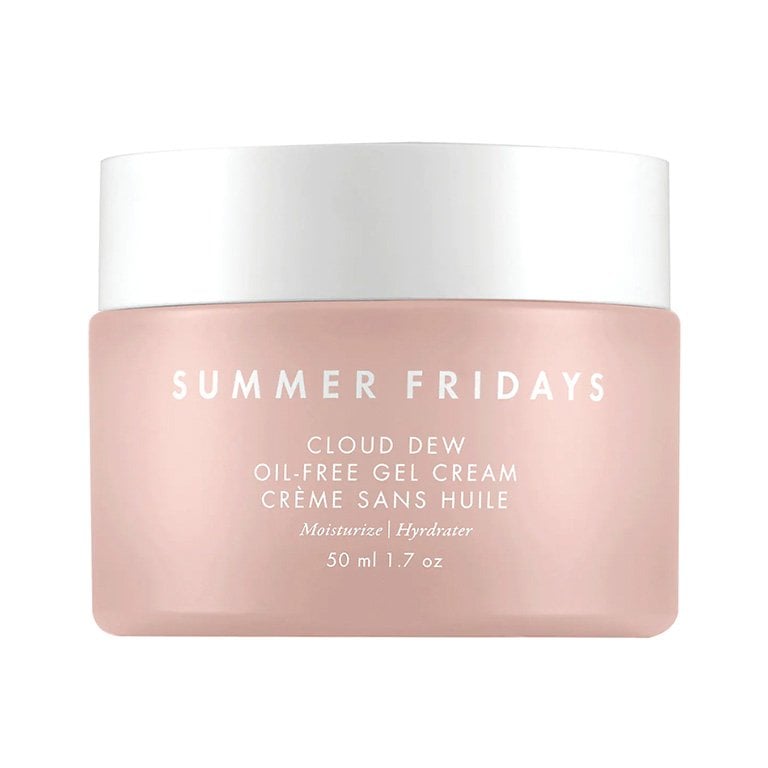 According to the brand, this popular moisturizer utilizes sodium hyaluronate to help draw moisture into the skin and green tea to help soothe skin and fight off free radicals. Its fast-absorbing gel texture makes it ideal for oily skin types that don't want a moisturizer that feels heavy or greasy on the skin.
Design: Juliana Campisi
Read more

Back to top