The Best Cleansers for Oily Skin, According to Our Editors
August 06, 2021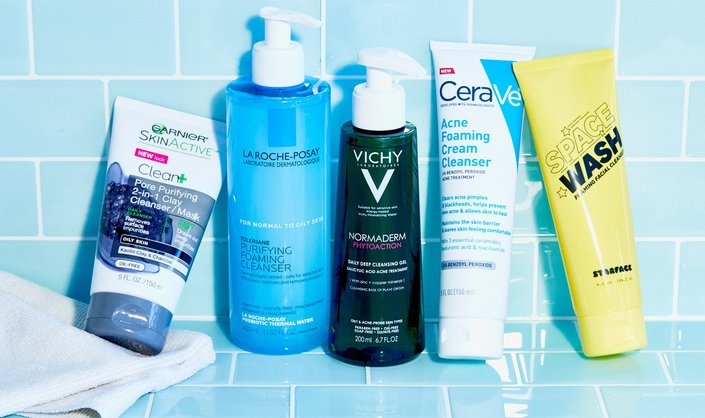 Cleansing the skin is the base of any well-rounded skincare routine, especially if you have oily skin. The ritual helps remove impurities like makeup, dirt, excess sebum and other impurities from clogging pores and causing breakouts. While you may think that a tight, squeaky-clean feel post-cleansing means your face wash is working, it can actually mean that your skin has been stripped of vital moisture. 
For oily skin types, this lack of moisture can cause the skin to hypersecrete oil to compensate for what's believed to be a loss. A possible result? Skin that's even greasier. No thank you! To help you find a cleanser that delivers a proper balance, we're sharing our favorite cleansers, ahead.
This unique clay-to-mousse daily cleanser — formulated with charcoal and powered by three different clays in their pure form — removes everyday impurities like dirt, oil and pollution without overdrying. But that's not all; it goes beyond daily cleansing to clarify and detoxify for skin that can breathe better. Immediately, skin is left with a clean, clear and healthy look.
This new formula from Vichy combines salicylic acid, zinc, copper and volcanic water to de-clog congested skin, pimples and blackheads.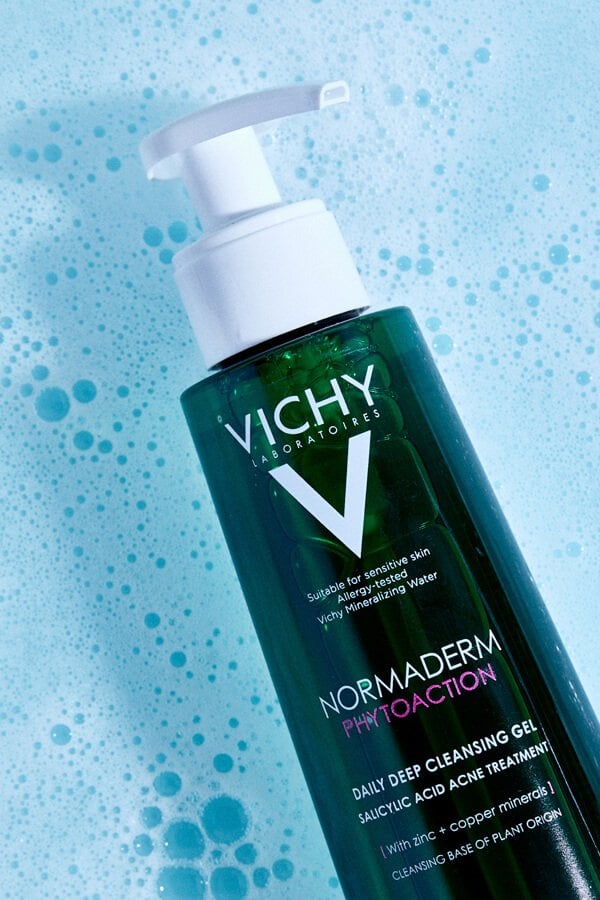 Why aggravate your oily skin with a harsh face wash when you can cleanse with one that's gentle and effective? Formulated with La Roche-Posay Prebiotic Thermal Spring Water, niacinamide and ceramide-3, the cleanser helps to effectively cleanse the skin and remove excess oil while maintaining the delicate balance of the skin's barrier.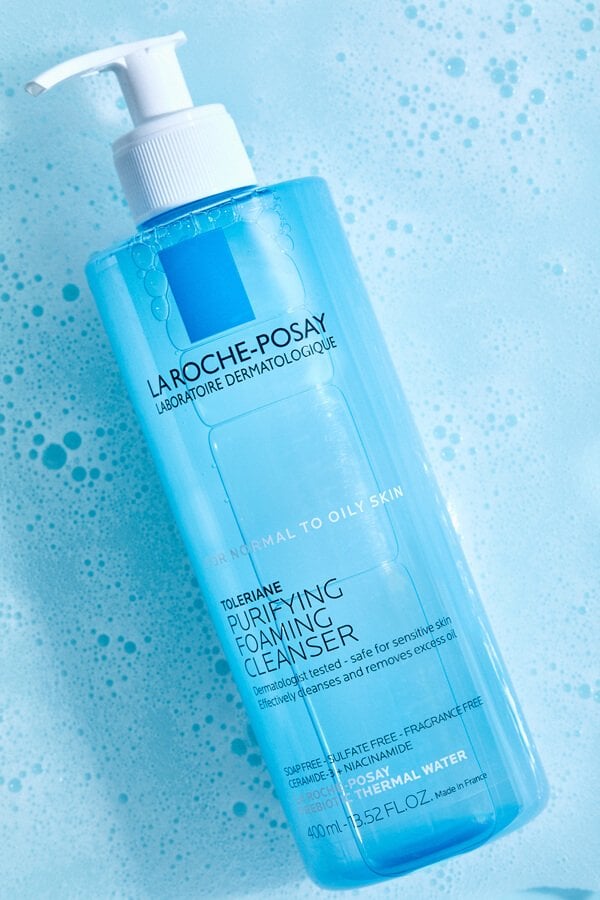 Ideal for normal to oily skin types and acne-prone skin, this cleanser can help gently remove dirt, oil and makeup without disrupting the skin's natural protective barrier. It also contains benzoyl peroxide to help zap pimples.
If you have oily or acne-prone skin, this vegan formula will be your new BFF, thanks to its potent combination of glycolic, lactic and gluconolactone acids. It also contains salicylic acid and niacinamide to help deep clean and lock in moisture without stripping the skin.
This two-in-one product can be used as a deep cleansing wash or mask to remove impurities and leave behind soft, supple skin.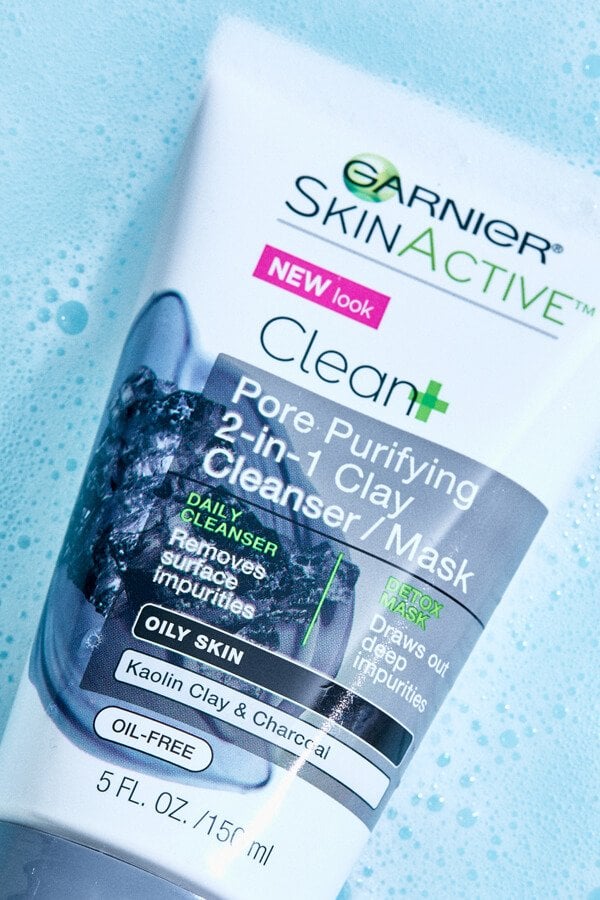 Want a cleanser that can help zap breakouts and keep your skin looking matte? Opt for this formula infused with salicylic acid, blue tansy and apple fruit extract. It works to balance the skin's pH and reduce the appearance of inflammation, redness and excess shine.
For a foaming cleanser that doesn't dehydrate or strip your skin and is perfect for oily skin, try Space Wash. It's non-comedogenic so it won't clog your pores, is oil-free and will help fight acne.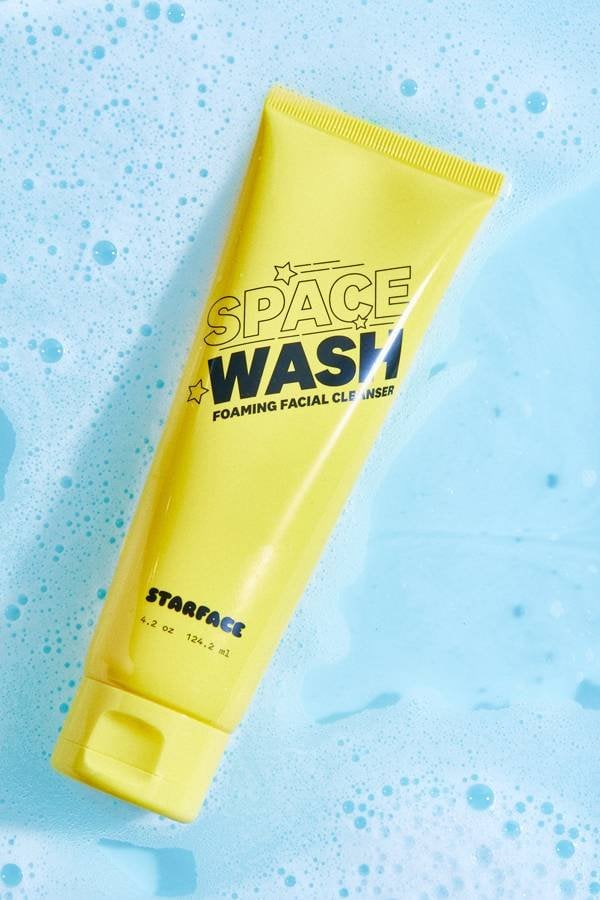 Photo Credit, Art Direction: Chaunte Vaughn
Read More:
6 Anti-Aging Skincare Products We Swear By
Best Waterproof Makeup Cleansers
Read more

Back to top