7 Highlighter Mistakes and How to Correct Them
September 13, 2017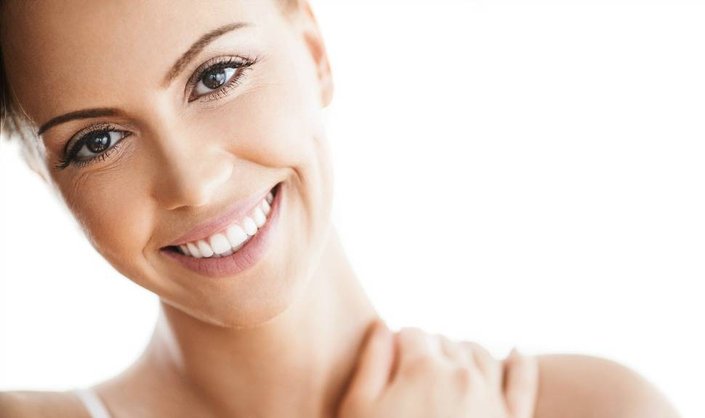 Take one scroll through social media and it's clear to see that glowing cheekbones are the epitome of makeup perfection. Whether you strobe, highlight or douse yourself in loose shimmering powder, there's no denying that this dewy, eye-catching trend has taken the beauty world by storm and is showing no signs of slowing down. But, what if your highlight doesn't look as flawless as all the models and makeup artists you see when scrolling through your feeds? Believe it or not, as effortless as a bright glow might seem, there are actually a handful of mistakes you could be making.  When done correctly, your highlighter should leave your skin looking lifted with a subtle brightness that mimics the way sunlight would bounce off your face. At no point should it make you look like a disco ball. To help you nail the trend once and for all, we're sharing the top mistakes you could be making when highlighting—plus, the best ways to correct them. Ready to glow like never before? Grab your highlighter and follow along!
Mistake #1: You Look Shiny…But Not in a Good Way
Highlighter in hand, you expect to look like a sun-kissed goddess after application, right? So, it's understandable the disappointment you feel when looking in the mirror only to find an oily-looking face staring back at you. The solution? Switch up your method! Achieving a glowing look can be done one of two ways. You can follow your foundation with highlighter and a finishing powder or spray OR you can apply your highlighter before your blush. When you apply your highlighter before your blush, the blush pigment will help mattify and tone down your glow.
Mistake #2: You're Using the Wrong Brush
Ever wonder why your light, luminous highlighter cakes on in a super noticeable way? Think about the brush you are you using to apply it. There are different makeup brushes for a reason and when it comes to powder highlighter, it's best to use a fluffy bristled brush to lightly dust it on your skin. This way it will look like your skin has been lightly kissed with highlighter—as opposed to smothered in it.
Mistake #3: You're Applying It in the Wrong Places
The same way contouring must be done in specific areas of your face to create the appearance of the chiseled and slimmed bone structure of your dreams, you must also consider placement when working with highlighter. When applying, only put highlighter where light would naturally bounce off your face, like above your cheekbones, down the bridge of your nose, in the inner corner of your eyes and just above your cupid's bow. Gorgeous end results, right? You're welcome.
Mistake #4: You're Using the Wrong Foundation
You have a favorite highlighter and a favorite foundation, how could they possibly be wrong? Well, if you're using a powder highlighter with a liquid foundation, there's your answer. Generally speaking, when it comes to pairing products, you should stick with the same formulas—powder and powder, liquid and liquid. It's when you mix the two that you can accidentally cause your makeup to cake and lead to a less-than-natural look.
Mistake #5: You're Not Blending
In addition to choosing the right formulas, it's important to blend them together to reduce any noticeable lines and streaks. Use a L'Oréal Paris Infallible Blend Artist Contour Blender to lightly blend your complexion for a more natural-looking glow.
Mistake #6: You're Using the Wrong Shade
So, you're using the right tools, formulas and blending techniques, but you still can't get a grasp on this highlighting thing. The next thing to do is take a look at the color highlighter you're using. You might be using a shade too light or a shade too dark for your skin tone. With so many different highlighters on the market, there's definitely shade for everyone, it just takes a little swatching to find your perfect match. Most times you can get away with assuming that if you have light skin, pink-tone highlighters will accentuate your facial features, peach-tone for medium complexions, and bronze tones for dark skin. Just remember that whatever tones you choose, it should be two to three shades lighter than your foundation to really achieve that brightened look.
Mistake #7: You're Applying Your Highlighter in the Wrong Lighting
Last but not least, if all else fails and you're not making any of the aforementioned mistakes, it might be as simple as the lighting you're applying your highlighter in. It's always recommended that you apply your makeup in natural light, because when you start messing around with fluorescents, it can make a drastic difference in how heavy handed you are with your cosmetics. What's more, outside of where you're applying it, it's a good idea to think about where your highlighter will be showcased. If you're going to be in direct sunlight all day, stick to a less shimmery highlighter than you would use if you were to be spending your evening in the moonlight.
Read more

Back to top