A Fall and Winter Nighttime Skincare Routine for Oily Skin Types
December 13, 2021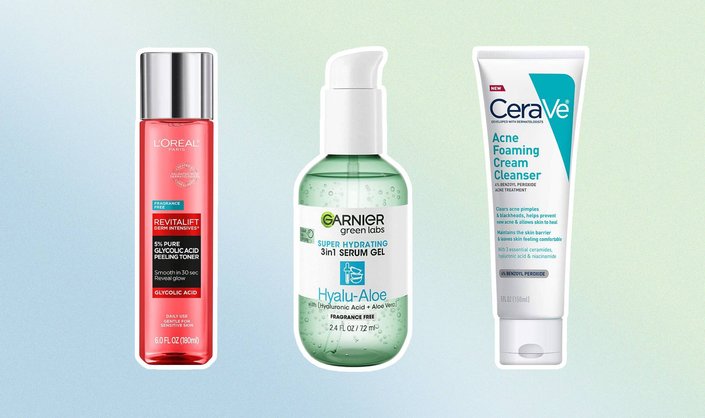 Regardless of your skin type, winter is the season when most of us need to adjust our skincare routines to combat the change in temperature and outdoor conditions (read: snow and bitter winds). If you have oily skin, you might be worried that rich, heavy emollient creams and moisturizers might make your skin look and feel more oily. Well, we're here to let you know that keeping your skin hydrated and well-cared-for doesn't have to come at the expense of making your skin look greasy. For expert advice on your fall and winter nighttime skincare routine for oily skin, our editors weigh in below. 
STEP 1: Use a Cleanser
Regardless of the season, you'll want to use a cleanser that gets deep into the skin and eliminates excess oil, dirt and other impurities, which is especially important when you have oily skin.  If acne is also a concern, CeraVe Acne Foaming Cream Cleanser is a great option because it not only dissolves pore-clogging gunk from your skin, but it also helps to clear any existing breakouts with benzoyl peroxide. The best part? This foaming cleanser contains hyaluronic acid to help the skin maintain moisture and niacinamide to soothe the skin.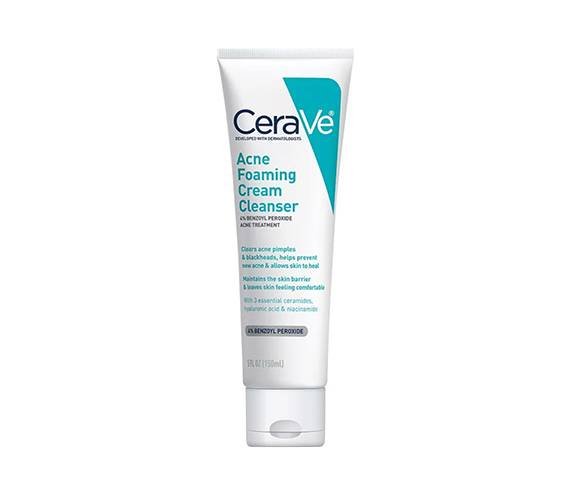 STEP 2: Exfoliate
Using a toner after cleansing is a great way to help remove pore-clogging debris, like oil and dead skin cells, from the surface of the skin. Those with oily, acne-prone skin can especially benefit from toners (like L'Oréal Paris Revitalift Derm Intensives 5% Glycolic Acid Peeling Toner.) We also love CeraVe Skin Renewing Nightly Exfoliating Treatment, an AHA serum with glycolic and lactic acid, which helps to accelerate the skin's surface cell renewal and clear away dead skin cells without causing irritation (read: flaking or redness). This non-comedogenic, fragrance-free, multitasking overnight treatment is also formulated with essential ceramides, hyaluronic acid, and licorice root to help keep the skin's barrier hydrated.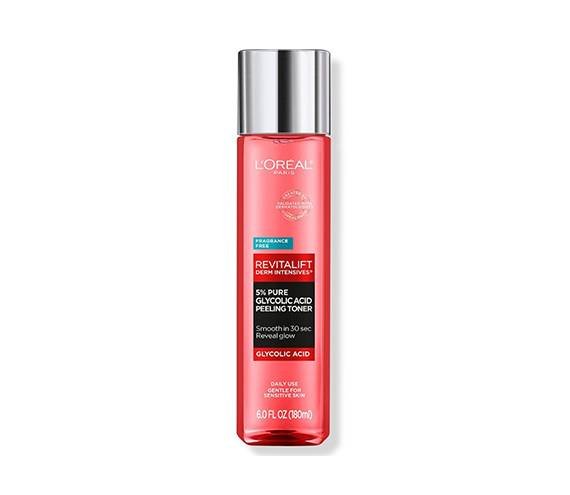 STEP 3: Add Moisture 
Because the winter's bitter temperatures can wreak havoc on any skin type, be sure to use a lightweight moisturizer, either in gel or lotion form. For an all-in-one hydration product that feels weightless and won't clog pores, look to Garnier Hyalu-Aloe Super Hydrating 3 in 1 Serum Gel with Hyaluronic Acid + Aloe Vera, which makes it easy to lock in moisture and — which, yes, can happen even on oily skin. Apply a few pumps of the clear gel into your palms and gently pat it into your skin. It might feel tacky at first — thanks to its concentration of powerful ingredients — but don't worry, the formula absorbs quickly into the skin. While applying an oil to already oily skin sounds counterintuitive, the right kind can actually be beneficial to your skincare routine, especially when the weather gets colder. If the skin gets stripped of its natural oils, it'll go into overproduction mode and produce more oil, causing build up — which, you guessed it  — can lead to acne. So, by using a lightweight, non-comedogenic oil like the Indie Lee Squalane Facial Oil.
Design: Hannah Packer
Read More:
How to Prepare Your Skin For Winter, According to a Dermatologist
Should You Use a Body Oil or a Moisturizer to Help Dry Winter Skin? Here's What a Derm Says
Why Exfoliating in the Winter is So Important, According to an Expert
Read more

Back to top