Heat Wave: How to Keep Your Glow From Going Greasy This Summer
August 01, 2017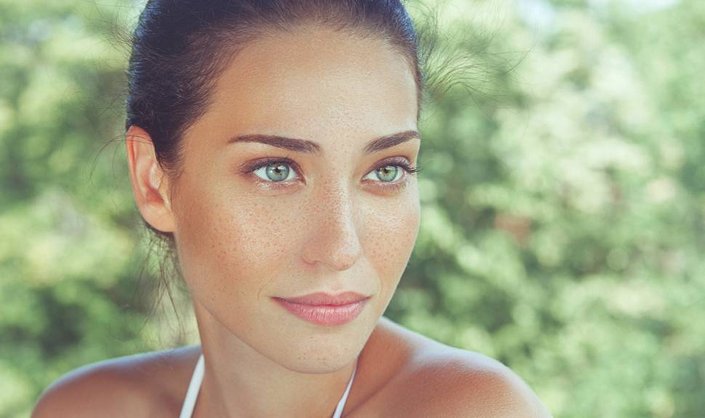 When it comes to a glowing complexion, summer can be a real buzzkill—even for those with non-oily skin. The heat mixed with all of the fun summer activities that we love to indulge in—like rooftop bars and days spent at the pool—can cause our skin to go from glowing to greasy in a matter of minutes. One way to take care of the inevitable sheen, is to prepare yourself for what's to come by incorporating these four tips below into your skin care routine to help stop oily skin from ruining your summer.
Invest in some blotting papers
If you have skin that is on the oily side year round, you may already be familiar with blotting papers. But, if you tend to experience greasier skin in the summer, now is the perfect time to invest in some. On a hot summer night, these can be your best friend and lifesaver. Touch up your glow by dabbing one of these bad boys across the affected areas on your face. Depending on how oily your skin is, you may want to use more than one sheet to get the job done.    
Switch to a lighter night cream
Another way to reduce the appearance of oily skin is to reevaluate your nighttime regimen. Your night cream might be the culprit, as they tend to be on the heavier side. Switching to a lighter night cream or lotion may allow your skin to breathe.
Wear less makeup
Speaking of breathing, wearing less makeup is also a good idea in the warmer months. When our skin appears greasy, we often want to try cover it up with more makeup—but this may be hurting, not helping, the situation. Instead of your usual foundation, switch to a BB cream like the La Roche-Posay Effaclar BB Blur. It can help visibly cover imperfections, minimize the appearance of large pores, and provide protection from the sun with Broad Spectrum SPF 20.
Wash your face twice a day
By now we hope you are doing a good job of remembering to wash your face in the morning and before bed every night, but on the off chance you aren't, here is your friendly reminder. Washing your face removes dirt, oils, and makeup from the skin, and can help you achieve an overall glow—sans grease.
Read more

Back to top