Is Honey Skin the Newest K-Beauty Craze?
February 19, 2018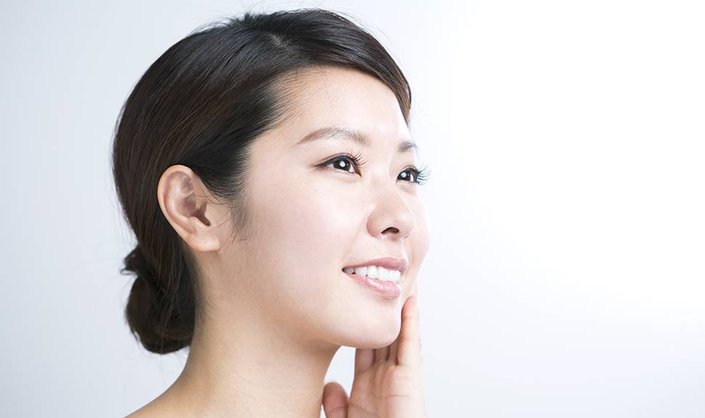 If you have an interest in skin care, you've likely already caught wind of honey skin. One of the most recent Korean beauty trends to make its way across the globe, this look—inspired by your favorite humectant—is #goals. Click through to get the scoop on what honey skin is, plus, our best tips for getting in on the trend.
What is Honey Skin?
Before we dive straight into how to get honey skin, let's clarify what honey skin actually is. Similar to other K-beauty trends you may have heard of, like glass skin, honey skin refers to ultra-plump and well hydrated skin with an all-over dewy glow. Basically, it means your skin looks dewy and supple like sweet, sweet honey—and all thanks to a carefully curated skin care routine.
Tip #1: Don't Skip Toner
We wouldn't be surprised if you've heard a time or two that it's best to opt out of using toner, but K-beauty proponents will know that isn't actually necessary. While it's true that a harsh, skin-drying toner would be counterproductive to acquiring honey skin, a mild option is a welcome addition. Look for a gentle, alcohol-free formula, like the Kiehl's Cucumber Herbal Alcohol-Free Toner.
Tip #2: Slick Your Skin with Oil
One of the biggest secrets to getting glowing skin is to not be afraid of facial oils. Despite what you may assume, slathering your skin with an oil won't doom you to skin that resembles an oil slick, rather it can be key to achieving a healthy-looking dewiness. Stick with an illuminating oil with a non-greasy texture, like the Biotherm Liquid Glow Skin Best).
Tip #3: Moisturize, Moisturize, Moisturize
Moisturizing is one of the most important steps to obtaining honey skin. Make sure you're coating your skin in a moisturizing cream or lotion twice a day, once in the morning and once a night. Apply the CeraVe Moisturizing Cream—a complete classic—overtop of damp skin to lock in more moisture.
Tip #4: Mix Moisturizer and Highlighter
Not quite satisfied with how much your skin resembles glistening honey? Then you'll want to try this easy hack: Mix a few drops of the L'Oréal Paris True Match Lumi Glow Amour Glow Boosting Drop into your moisturizer.
Tip #5: Stock Up on Sheet Masks
It's only fitting that sheet masks be part of your honey skin regimen. If you aren't already obsessively using this K-beauty staple, now's the time to fill your vanity (or your fridge) with sheet masks. When you find yourself with a moment to relax during the week, pop on the Garnier SkinActive Moisture Bomb The Super Hydrating Sheet Mask – Hydrating before kicking up your feet.
Tip #6: Fake It 'til You Make It
Unfortunately, you can't snap your fingers and immediately have honey skin. You'll need to be patient, waiting for your skin care routine to take effect. In the meantime, you can rely on makeup to help you fake the dewy look you're seeking. Smooth on an illuminating makeup-skin care hybrid, like the L'Oréal Paris True Match Lumi Glotion Natural Glow Enhancer, to get the look in no time flat.
Read more

Back to top