Oil Change: Forget Everything You Think You Know About Oily Skin
November 27, 2017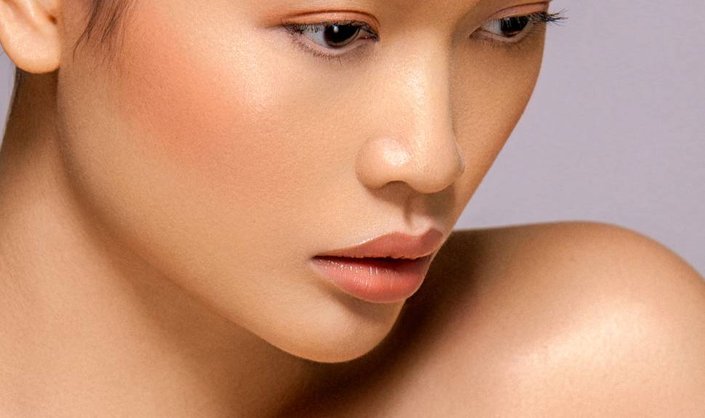 While there's a lot of advice out there packaged under the guise that you can get rid of oily skin the fact remains, you can't get rid of your skin type—sorry folks. But, what you can do is learn to live with it and make it more manageable. Oily skin gets a bad rap but did you know there are actually some positives of having this skin type? It's time to forget everything you think you know about oily skin and allow us to share a comprehensive guide to this often misunderstood skin type.
What Causes Oily Skin?
Oily skin—called seborrhea in the skin care world—is marked by an excess of sebum and is most closely associated with skin during puberty. However, though puberty is a leading cause of excess oil and shine, adolescents aren't the only ones with oily skin. Additional factors at play can include: 
Genetics: Just like those sparkling baby blues, if mom or dad has oily skin there's a good chance you may have it too.
Hormones: While hormonal ups and downs during puberty can cause over-active sebaceous glands, so can the fluctuations the occur during your period and pregnancy.
Climate: Visiting or living in a humid climate? Oily skin may be a result.
How to Care For Oily Skin
Fact is, you can't control the factors above but you can care for your complexion and help keep that excess oil in check. While oily skin is often blamed for acne, the truth is, it's the lack of care that can cause those breakouts. When oil mixes with dead skin cells and impurities on the skin's surface it can often cause clogged pores, which in turn can lead to breakouts. Blotting papers and oil-absorbing powders are great in a pinch, but what you'll really want is a skin care routine that's tailored to your oily skin type. We outline five tips to help you reduce the appearance of shine and care for oily skin here. 
 
An Oily Skin No-No
While you're going to want to cleanse twice daily with a face wash formulated for oily skin, what you are going to want to steer clear of is over-washing. Washing your face excessively can strip your skin of moisture, tricking your skin into thinking it needs to make more oil, which is opposite of the goal. This is why it's paramount to cleanse no more than twice a day and to always (always, always!) follow up with a lightweight non-comedogenic formulated moisturizer. Even though your skin is oily, it still needs hydration—skipping this step can cause your skin to think its dehydrated which will then cause your sebaceous glands to kick into overdrive.
The Benefits of Oily Skin
Turns out having oily skin may actually have its benefits. Since oily skin is marked by an overproduction of sebum—our skin's all-natural hydration source—those with oily skin types typically experience the signs of skin aging at a slower pace than say, those with dry skin types—since dry skin can make wrinkles appear more pronounced. What's more, there's typically never a "dull" moment with oily skin. When cared for properly, oily skin can appear more "dewy" than its counterparts. The key is in regular exfoliation and moisturizing with lightweight non-comedogenic formulas to keep the oil production in check. Get more oily skin care advice here.
L'OREAL-PORTFOLIO CLEANSERS YOUR OILY SKIN NEEDS
GARNIER SKINACTIVE CLEAN + SHINE CONTROL CLEANSING GEL
Dissolve away pore-clogging dirt, excess oil, and makeup with this daily gel cleanser. Formulated with charcoal, it'll draw out impurities like a magnet. After just one use, the skin is deeply clean and shine-free. After one week, the clarity of skin is visibly improved and pores appear as if diminished.
Garnier SkinActive Clean + Shine Control Cleansing Gel, $7.99 MSRP
CERAVE FOAMING FACIAL CLEANSER
Cleanse and remove oil – without disrupting the protective skin barrier –with CeraVe's Foaming Facial Cleanser. Ideal for normal to oily skin types, this unique formula contains three essential ceramides, plus niacinamide and hyaluronic acid.  
CeraVe Foaming Facial Cleanser, $6.99 MSRP
L'ORÉAL PARIS MICELLAR CLEANSING WATER COMPLETE CLEANSER FOR NORMAL TO OILY SKIN
If you like the idea of cleansing your skin without using tap water, turn your attention to L'Oréal Paris' Micellar Cleansing Water. Suitable for even sensitive skin, this cleanser removes makeup, dirt, and oils from the skin's surface. Go ahead and use it on your face, eyes and lips – it's free of oil, soap, and alcohol, too.  
L'Oréal Paris Micellar Cleansing Water Complete Cleanser for Normal to Oily Skin, $9.99 MSRP
LA ROCHE-POSAY EFFACLAR MEDICATED GEL CLEANSER
Keep your excess oil and acne in check with La Roche-Posay's Effaclar Medicated Gel Cleanser. It's formulated with 2% salicylic acid and micro-exfoliating LHA, and can target excess oil, blemishes, blackheads, and whiteheads to help reveal clearer-looking skin.
La Roche-Posay Effaclar Medicated Gel Cleanser, $14.99 MSRP
SKINCEUTICALS LHA CLEANSING GEL
Combat excess sebum and cleanse your pores with SkinCeuticals' LHA Cleansing Gel. It's formulated with glycolic acid and two forms of salicylic acid and can help to decongest pores. 
SkinCeuticals LHA Cleansing Gel, $40 MSRP
Read more

Back to top