A Simple Skincare Routine for Oily Skin
June 21, 2021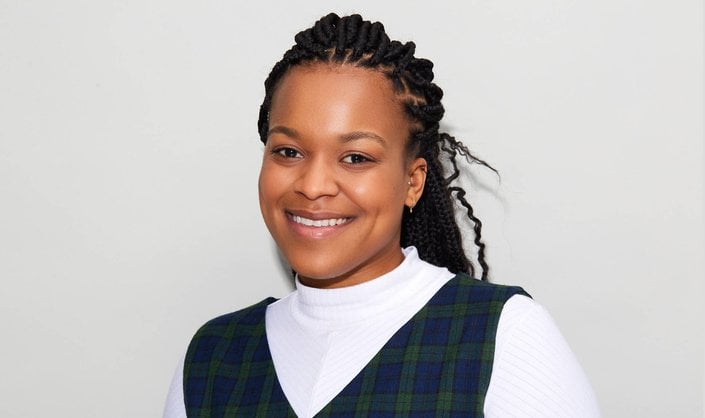 Having an oily skin type can be challenging. Whether your excess shine is primarily on your T-zone or all over your face, it can be difficult to build a skincare routine that works to keep your oil production controlled without over-drying your skin. If the continuous trial-and-error process has left you feeling overwhelmed and with a 10-step skincare routine that takes way too much time, don't worry. With help from board-certified dermatologist and Skincare.com consultant Dr. Dendy Engelman, we're sharing a simple day and nighttime system for oily skin.
What Causes Oily Skin? 
One of the main causes of oily skin is genetics, says Dr. Engleman. "Oily skin types tend to have a higher density of sebaceous glands, which are the oil glands in the skin, and they are doing a great job of producing sebum, which is the oil in our skin." Sebum isn't necessarily a bad thing — its production is a natural way that our skin stays hydrated while keeping potential aggressors out and the good things in. However, too much of it can result in a shiny and greasy complexion.
A Daytime Skincare Routine for Oily Skin 
STEP 1: Use a Gentle Cleanser
Many people with oily skin tend to use harsh cleansers and exfoliators in hopes that it'll scrub off all the excess oil. Dr. Engelman explains that this can disrupt our microbiome, which is a series of microorganisms that naturally live on the skin and work to keep it healthy. Harshly scrubbing off those microorganisms can lead to more breakouts, infections, redness and irritation. So opt for a mild formula, like the CeraVe Acne Foaming Cleanser because it gives a deep clean while helping to clear breakouts and without stripping the skin.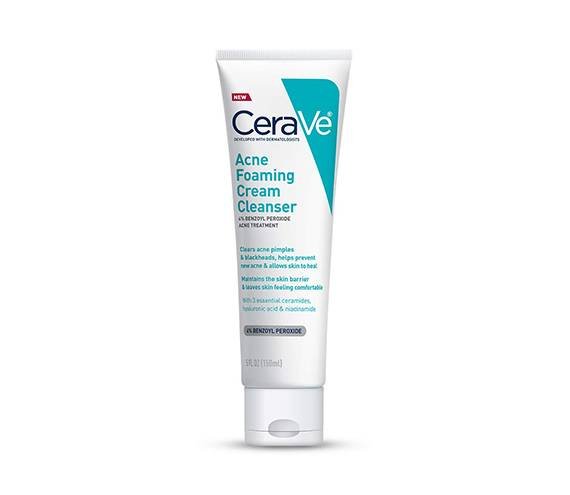 STEP 2: Follow Up With a Glycolic Acid Toner
Glycolic acid is an alpha-hydroxy-acid (AHA) that is used to gently exfoliate the skin, which can help unclog pores. Try using The Ordinary Glycolic Acid 7% Toning Solution, which helps to smooth skin's texture and boost radiance. 
STEP 3: Try a Gel Moisturizer
If you have oily skin, Dr. Engelman recommends switching your moisturizer from a cream base to a gel. Sometimes creamy moisturizers can contribute to excess oil production, while gel formulas are light, hydrating and are typically less likely to clog your pores or cause an oily feel. She recommends using the Kiehl's Oil-Free Gel Cream in the morning and evening.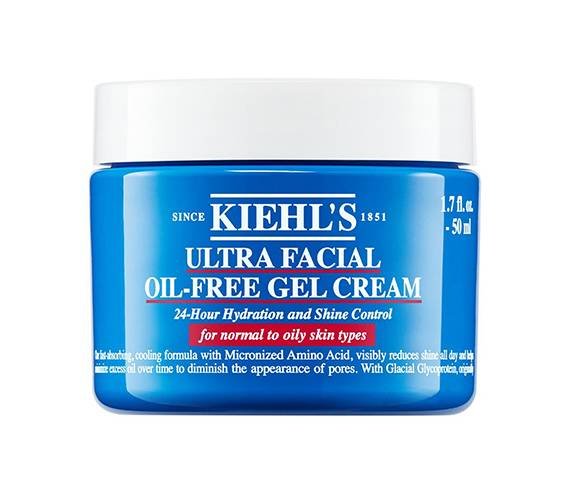 STEP 4: Use an Eye Cream 
Consider using an eye cream formulated with caffeine as they are vasoconstrictive, meaning they help depuff the skin and reduce the look of dark circles by constricting red blood vessels. The SkinCeuticals AOX+ Eye Gel is a great choice for targeting puffiness and fine lines.
STEP 5: Don't Forget the SPF
Before you walk out the door, don't forget to slather on some SPF. Get all the protection you need with the La Roche-Posay Anthelios Clear Skin Oil Free Sunscreen SPF 60. The lightweight formula absorbs pore-clogging oil and leaves your skin feeling hydrated and protected from harmful UV radiation. 
A Nighttime Skincare Routine for Oily Skin
STEP 1: Use a Gentle Cleanser
Washing your face at night is just as important, if not more important than it is in the morning. Get rid of any makeup, dirt, impurities and, of course, excess oil that has accumulated after a long day. We like to use the Vichy Normaderm Phytoaction Daily Deep Cleansing Gel at night to get an extra deep clean.
STEP 2: Reach for a Retinol
Dr. Engelman explains that adding a retinol to your routine can help minimize the sebaceous output from your oil glands, improve skin texture, even out the skin tone and help improve the quality of your skin overall. If you're new to retinol, she recommends trying the L'Oréal Paris Revitalift Derm Intensives Night Serum, 0.3% Pure Retinol, which is a low dosage formula that won't dry out your skin and will help you adjust to the new ingredient. Retinol can cause skin sensitivity to the sunlight, which is why it's recommended to be used only during your nighttime routine. 
STEP 3: Gel Moisturizer 
And last but not certainly not least, seal it all in with a layer of hydration by using a gel-based moisturizer.
Photo: Chaunte Vaughn
Read More:
Derm DMs: Should I Use an Acne Patch or Spot Treatment?
Real Talk: Do Pores Open with Warm Water?
Read more

Back to top