8 Things to Avoid When You Have Sensitive Skin
June 14, 2016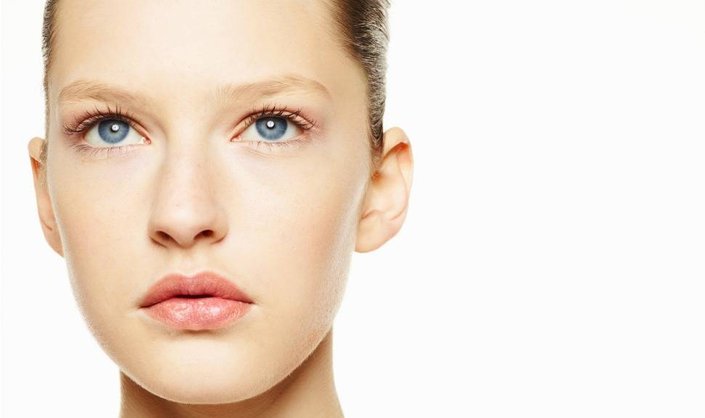 If you have sensitive skin, finding beauty products can be a bit of a challenge. Chances are certain formulas have become your worst enemy. To add insult to injury, relying on labels won't always keep your temperamental skin from going all sorts of crazy on you. Avoiding potential triggers may help—we've listed nine, below. 
HOT WATER 
Hot water can exacerbate certain skin conditions and make dry, sensitive skin more irritated. When you shower or bathe, make sure the water isn't scalding hot and burning your skin. After your shower, pat dry and immediately lather damp skin in cream or lotion—suited for sensitive skin, of course—to help lock in moisture. 
ALCOHOL 
Some toners, cleansers, and creams contain alcohol in them to provide a quick-dry finish. But alcohol can interfere with your skin's moisture levels and lead to a recipe for disaster when you're sensitive. A good bet is to try a mild, alcohol-free toner that's non-drying, like Kiehl's Cucumber Herbal Alcohol-Free Toner. It's formulated with gentle herbal extracts for a soothing, balancing, and mildly astringent effect. Just make sure not to rub your skin too hard!
FRAGRANCE
Synthetic fragrance is a common irritant for sensitive skin types. Where possible, opt for fragrance-free—note: this is not the same as unscented—formulas, like The Body Shop Aloe Body Butter. It melts onto the skin leaving it soft and smooth; it's the perfect formula for skin that requires gentler care.   
HARSH CLEANSERS
Often, the ingredients in cleansers can be too harsh for sensitive skin. Instead of grabbing the first face wash you see, reach for a micellar water cleanser. La Roche-Posay Micellar Water gently cleanses, tones, and removes makeup on the skin's surface without rubbing, maintaining the skin's natural pH balance.
PARABENS
Parabens are among the most commonly used preservatives in cosmetic products—makeup, moisturizers, hair care, etc.—to protect them against microbial growth. Right now, the FDA sees no reason for consumers to be concerned about the use of cosmetics containing parabens. If you're concerned, there's no harm in reaching for paraben-free products. Try Decléor Aroma Cleanse Soothing Micellar Water or Vichy Pureté Thermale 3-in-1 One Step Cleanser for effectively cleansing and softening skin, as well as dissolving makeup and impurities. They're both paraben-free, multi-purpose, and formulated for sensitive skin. 
EXCESSIVE SUN 
If you have sensitive skin—especially skin that's already irritated—consider seeking shade and protection from the sun's rays. If you do go into the sun, layer on SPF that's formulated for sensitive skin needs. We like La Roche-Posay Anthelios 50 Mineral because it's ultra-light in texture and doesn't leave a chalky residue.
EXPIRED PRODUCTS 
Certain products that are used past their shelf-life may be less potent and no longer effective. Sunscreen, for instance, is designed to remain at original strength for up to three years, according to the Mayo Clinic. Discard any products that are past their expiration date and/or have any obvious changes in color or consistency.
RETINOL
Retinol—a potent anti-aging skin care ingredient—has the potential to be drying, so sensitive skin types should heed caution. For anti-aging benefits without using retinol, try products formulated with rhamnose—a naturally-derived plant sugar—instead. Vichy LiftActiv Serum 10 Supreme is a hydrating face serum is formulated to help visibly reduce the appearance of fine lines.
Read more

Back to top