The Ultimate Guide to Getting a Chemical Peel For Sensitive Skin Types
May 28, 2018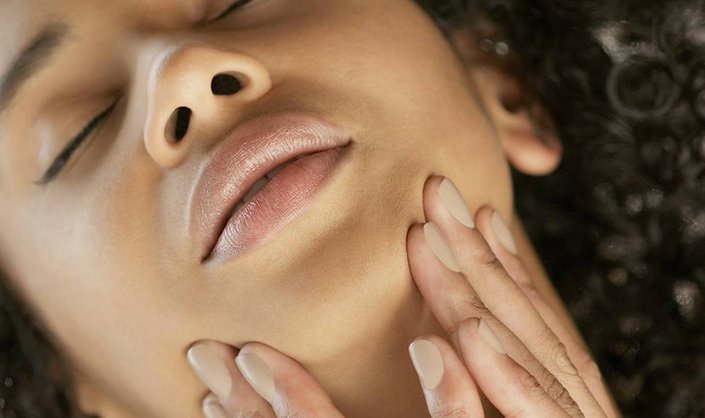 The Benefits of Chemical Peels
First things first, what can a chemical peel do for your skin? Here are three skin care benefits of chemical peels: 
1. Reduce visible signs of aging. According to the American Academy of Dermatology (AAD), chemical peels are used to address a variety of visible signs of aging, including age spots, dull skin, and fine lines and wrinkles. 
2. Target acne. A chemical peel may not be the first method of attack when it comes to acne—spot treatments and even retinoids typically come first—but the AAD names them as an effective way to address certain types of acne.
3. Minimize the appearance of discoloration. Whether your skin has a blotchy and uneven tone, is marked by unwanted freckles, or covered in dark spots, a chemical peel could help. Dr. Bhanusali reveals that chemical peels can help improve hyperpigmentation, while the AAD specifies freckles and melasma as skin concerns that peels can also address.    
4. Improve skin texture. Chemical peels aren't reserved for impacting how your complexion looks, they can also positively affect how your skin feels. Since chemical peels exfoliate the outer layers of the skin, they can help improve texture too—something noted by Dr. Bhanusali. Additionally, the AAD lists rough-feeling skin as an issue peels can help address.
Can Sensitive Skin Types Get Chemical Peels?
Good news, Dr. Bhanusali doesn't say that sensitive skin types need to rule out chemical peels altogether. With the right precautions, those with sensitive skin can reap their benefits too. For sensitive skin types, Dr. Bhanusali says that it's important to go to someone trained who understands the nuances of different skin types. Once you've found a dermatologist, Dr. Bhanusali shares that your best bet will be to start low, with less intense peels, and work your way up over time. 
Still, it's notable that even the gentlest of peels could result in adverse effects. According to the National Institute of Biotechnology Information (NCBI), superficial peels—the least severe type—are very safe when done properly but they can cause increased skin sensitivity, pot-inflammatory hyperpigmentation, and itching, among other side effects. In the case of sensitive skin types, the NCBI recommends a gel-based peel.
Are There Alternatives to Chemical Peels?
While it's true that sensitive skin types can sometimes handle chemical peels, a peel isn't right for everyone. In some cases, Dr. Bhanusali might recommend a laser instead, particularly if a chemical peel won't do enough for a patient. For those who have skin that is too sensitive for a peel, Dr. Bhanusali often suggests using a retinoid or retinol instead. Chemical peels are quite unique and hard to replicate but Dr. Bhanusali says retinoids and retinol are "almost like superficial chemical peels in topical form."
Before introducing one of these popular ingredients to a skin care routine for sensitive skin, it's important to know that the formulas they're in are usually very potent and can cause dryness and irritation. To minimize any negative reactions, reach for a moisturizing formula containing retinol.  The L'Oréal Paris RevitaLift CicaCream Face Moisturizer is ideal for a first foray into using products formulated with retinol, especially if you have sensitive skin. The hydrating, anti-aging formula—which contains Pro-Retinol—is gentle on sensitive skin, while still helping to resist signs of aging by fighting wrinkles and firming skin.
Read more

Back to top