Help Kick Dry Skin to the Curb With These New Daily Skin Care Products
February 16, 2017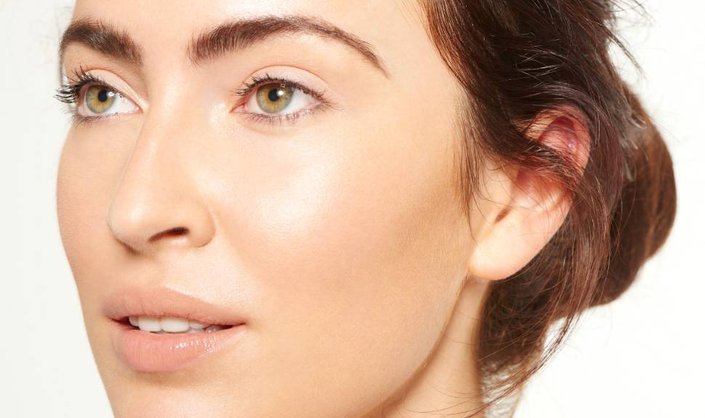 If the winter weather has been wreaking havoc on your skin, causing everything from dryness to sensitivity, you'll want to read this. The famed French pharmacy brand, La Roche-Posay, recently launched four new daily cleansers and moisturizers designed to help replenish lost hydration and restore the skin's moisture barrier. The new Toleriane gentle formulas work in tandem to help restore healthy-looking skin and they may be just what you need to kick that dry, dehydrated skin to the curb before spring rolls around!
What is the Skin's Moisture Barrier?
Before getting into the daily skin care products that can help to replenish your oh-so-essential moisture barrier, let's quickly touch on what the moisture barrier actually is. As your body's first defense against external aggressors—and that outermost layer of skin—your moisture barrier is subjected to an onslaught each day—think: UV rays, pollution, you name it. Because of these aggressors, the moisture barrier can become weakened overtime, which may result in dryness and even sensitivity. 
How to Protect Your Moisture Barrier
Since UV rays and pollution are among the main aggressors coming for your skin's moisture barrier, a helpful way to protect it is by layering broad-spectrum SPF over an antioxidant each and every day—and don't forget to reapply that sunscreen! But, outside of this essential pairing there's another way to help to protect your moisture barrier and it's as simple as picking the right daily skin care products.
Toleriane Daily Skin Care Products
This new generation of cleansers and moisturizers from La Roche-Posay, help to both protect your skin's moisture barrier and also replenish it! Formulated with soothing and hydrating ingredients like ceramides, niacinamide, glycerin, and La Roche-Posay's exclusive mineral-rich Thermal Water, the collection helps hydrate and keep skin healthy-looking even in the face of external aggressors. What's more, each product is non comedogenic and free of oil, fragrance, parabens, soaps, and sulfates making it suitable for sensitive skin!
The four-piece collection features two cleansers, a moisturizer with SPF, and the new Double Repair Moisturizer that's garnering a ton of buzz online—and for good reason.
Toleriane Double Repair Moisturizer
With more than 50 percent of the formula comprised of Thermal Water, the very buzzed-about Toleriane Double Repair Moisturizer is a must have for anyone who wants to help their dry, sensitive skin appear healthy. Formulated to help restore essential lipids, prevent water loss, and offer long-lasting hydration, the formula features glycerin, ceramide-3, and niacinamide.
Toleriane Double Repair Moisturizer UV
The importance of wearing broad-spectrum SPF all year round cannot be stressed enough—especially if you want to protect that moisture barrier! Not only do the sun's harmful UVA and UVB rays cause premature signs of skin aging, they are also responsible for sunburns and skin cancers. While sensitive skin types may have had trouble finding a suitable product in the past, there are no excuses anymore. The Toleriane Double Repair Moisturizer UV is formulated with broad spectrum SPF 30 to help protect even sensitive skin from the sun while also providing the skin with long-lasting hydration and a restored protective barrier.
Toleriane Hydrating Gentle Cleanser
Have a normal-to-dry skin type? Listen up! Many cleansers can strip the skin of the oils it needs to stay hydrated and look its best. Not the new Toleriane Hydrating Daily Cleanser. Formulated with La Roche-Posay Thermal Water, ceramide-3, niacinamide, and glycerin, this soap- and sulfate-free milky cream cleanser gently cleanses the skin while helping it to retain essential moisture that dry skin so desperately needs.
Toleriane Purifying Foaming Cleanser
If your skin skews more to the oily side this sulfate- and soap-free foaming gel cleanser should definitely be on your radar. The Toleriane Purifying Foaming Cleanser, like its collection counterparts, is formulated with La Roche-Posay Prebiotic Thermal Water, ceramide-3, niacinamide, and glycerin, and helps to effectively cleanse the skin and remove excess oil while maintaining the delicate balance of our skin's barrier. 
Read more

Back to top