What Causes Redness Around the Nose? A Dermatologist Explains
January 27, 2021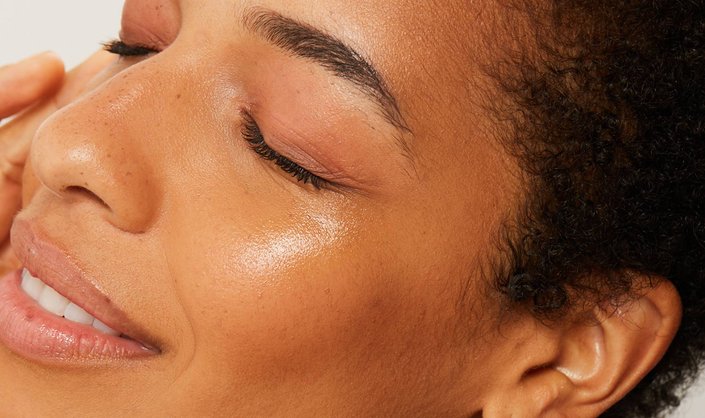 When you're sick or have just spent time outside on a cold, windy day, it's not unusual to experience redness around the nose area. But if you're perfectly healthy, you're not braving the cold and your nose is still red, you may be wondering what's going on. According to Skincare.com consulting expert, Dr. Caren Campbell, a San Francisco-based board certified dermatologist, there are three potential reasons you could be experiencing facial redness, irritation or inflammation on the sensitive nose area. Here, she's breaking down each one, plus sharing her tips for preventing and treating nose redness. 
What Causes Redness Around the Nose Area?
Broken Blood Vessels
"Broken blood vessels are common around the nose and tend to increase in size and frequency with aging," says Dr. Campbell. While broken blood vessels are associated with rosacea, she says that this can happen to people without the skin condition as well, especially to those with light skin tones and who are of Northern European descent.
Seborrheic Dermatitis
Seborrheic Dermatitis is a skin condition that presents itself as an itchy rash. "It's caused by an allergic reaction to the normal yeast on the skin," says Dr. Campbell. While she notes that it's not curable, it is treatable (more on that later).  
Friction
If you've been blowing your nose frequently, rubbing at the area or wearing a face mask for an extended period of time, you may experience inflammation, irritation or dryness that makes the nose appear red.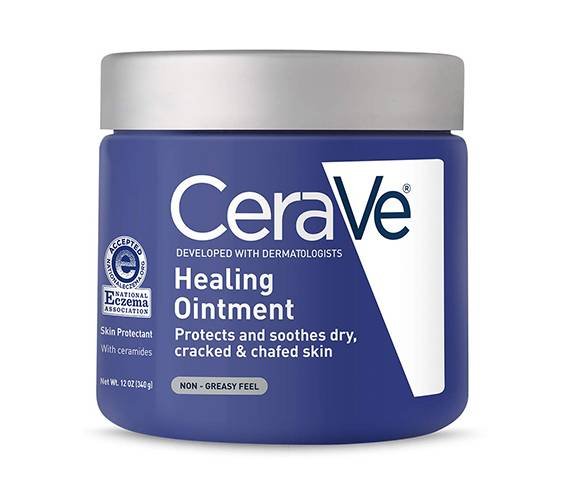 Our Tips for Reducing the Appearance of Redness Around the Nose Area 
Wear Sunscreen
Yet another reason to wear sunscreen year-round is that "sun protection and avoidance can help reduce the formation of broken blood vessels on the face," says Dr. Campbell. She recommends using a mineral formula that contains SPF 30 protection or higher. We like the La Roche-Posay Anthelios Tinted Mineral Sunscreen for Face SPF 50 because it's safe for sensitive skin and offers a tinted finish that  helps to camouflage redness temporarily. 
Apply a Barrier Cream
To help minimize the risk of irritation due to friction on the nose, Dr. Campbell suggests applying a barrier cream. Try the CeraVe Healing Ointment, which soothes chafed, dry and cracked skin, moisturizes and strengthens the skin barrier. 
Avoid Potential Irritants 
Common allergens like fragrance and essential oils can cause irritation and as a result, redness, as well as exacerbate any existing redness. Dr. Campbell recommends avoiding products that contain these ingredients until the redness diminishes. Instead, reach for simple, soothing products. She says you can even apply a basic hydrocortisone cream to help calm and heal the area.
See Your Dermatologist
If you suspect you have seborrheic dermatitis, visit your dermatologist. Dr. Campbell says that for patients diagnosed with the condition, she typically prescribes "a topical antifungal to reduce the amount of yeast on the skin or a topical steroid to calm the inflammation."  
Photo: Chaunte Vaughn
Read More:
How to Get Rid of Pimples Inside Your Nose
Best Face Products to Reduce Redness
Itchy Dry, Winter Skin? Here's How to Deal, According to a Dermatologist
Read more

Back to top