Signs You May Have Sensitive Skin, According to a Top Dermatologist
June 29, 2016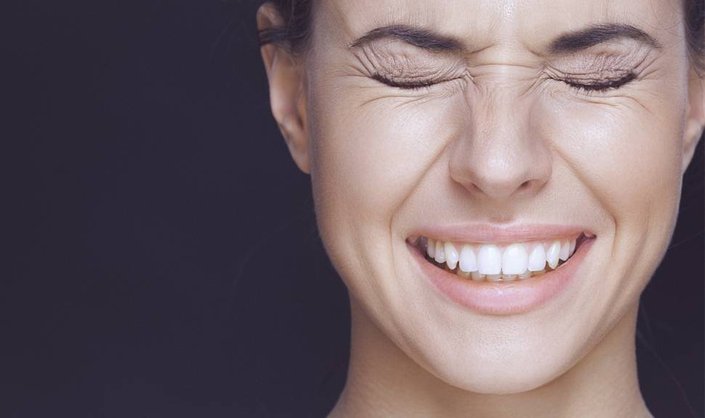 Do scented products send your skin into a frenzy? Do new steps in your skin care routine cause irritation, dryness, or unbearable itching? Hate to break it to you...you may have sensitive skin. However, before you label your skin as sensitive, know this: having sensitive skin falls into a bit of a skin care grey area. "There isn't a definitive checklist that dermatologists use to define sensitive skin," says Dr. Dendy Engelman, board-certified dermatologist and Skincare.com expert. This, in turn, makes it difficult to determine whether or not a patient actually has sensitive skin. The best way to establish your skin type is to play close attention to your skin's reaction. Interested in knowing whether or not you have sensitive skin? Keep reading.
How Does Your Skin Feel?
One of the easiest ways to determine whether you have sensitive skin is to take note on how your skin feels—especially after using a product that is fragranced, contains soap, or using alcohol in its formula. Dr. Engelman says that if you are someone who easily breaks out in rashes and gets blotchy, itchy, or stinging skin it may be linked to the product you have just used. Other culprits of sensitive skin flare ups? Over-exfoliation and even the weather. "These reactions can include stinging, burning, tightness, or redness," Engelman says.      
What to Do If You Have Sensitive Skin
Suspect you have sensitive skin? Here's what to do. Engelman suggests staying away from products that may over-dry your complexion as they can weaken the skin's ability to hold onto moisture. Look for products specifically created for your skin type and make note of products that may cause your skin to look and/or feel uncomfortable. Keeping track can help you avoid those issues in the future if you try similar products. 
Look for products that say non-comedogenic on the label, which means they won't clog your pores, and when possible avoid products that contain added scents. Limit time spent out in the sun—you're almost guaranteed a burn—and try your best to keep your shower temperature down, as hot water can aggravate sensitive skin. Keep your skin hydrated, inside and out, by drinking plenty of water and using a moisturizer that is safe for sensitive skin, like Decléor Harmonie Calm Soothing Milky Cream. This day cream is designed for dry, sensitive skin and can help soothe your complexion. It may also work to nourish and protect your skin from irritants, as it is formulated to strengthen the skin's protective barrier. 
Looking for more TLC for sensitive skin? We share four products we love for sensitive skin, here. 
Read more

Back to top