Why Thermal Water Spray Is Beneficial for Your Skin
March 03, 2022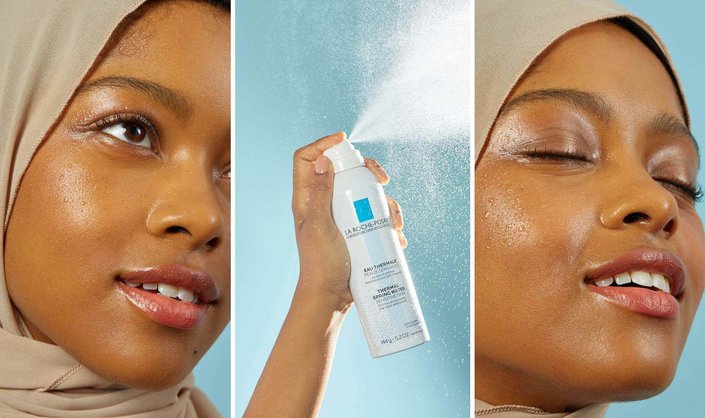 If you're looking for an instant refresh, one of our go-to products is a thermal water spray. It's a French-girl favorite that works to hydrate your skin, lock in moisture and protect it from free radicals. Keep scrolling to discover seven reasons why you should incorporate a thermal water spray into your routine, plus some of our favorite options.
Thermal Water Sprays Are Beneficial for All Skin Types
"Thermal water can be used safely and effectively by people of all ages and skin types," says Dr. Elizabeth Houshmand, a Dallas-based board-certified dermatologist and Skinare.com consultant. And thermal water mists can benefit people with many different skin conditions by locking in moisture.
Thermal Water Sprays Can Be Used on the Go
One major benefit of using thermal water is that the spray form can be stored at your desk, in your purse, gym bag, or beach bag — and if you can get your hands on a travel-sized bottle — your carry-on for use when and where your skin needs a little boost.
"Thermal water sprays are my favorite product to use when traveling," Dr. Houshmand says. "The air on the plane is very dry, so I like to have this with me as a go-to beauty product." One of our favorites is Vichy Mineralizing Thermal Water because it's soothing, protects against environmental skin aggressors and works flawlessly on every skin type. (It comes in a convenient mini size too!)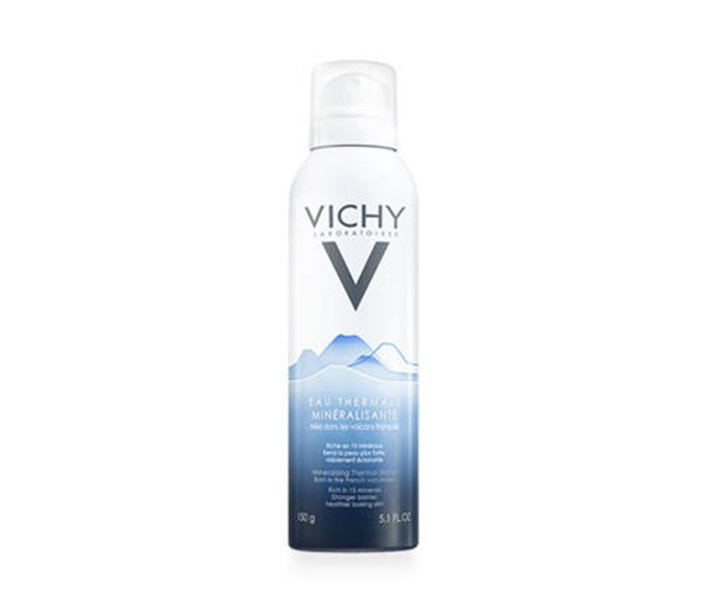 Thermal Water Sprays Are Soothing and Refreshing
Thermal water sprays can help to soothe skin that's in need of a little TLC. "In France, thermal water is often used to help reduce the irritation associated with eczema, burns and psoriasis because it's soothing and hydrating," Dr. Houshmand says.
Some Thermal Water Sprays Can Act as a Hydrating Toner
After cleansing, your skin can sometimes feel a little dry and tight, which is why it's necessary to apply a moisturizer post-cleanse. But, before you lather on a moisturizer, consider giving your skin a spritz of thermal water spray, which can act as a hydrating toner.
Thermal Water Sprays Are Hydrating
There are no substitutes for moisturizers, creams or lotions, but a thermal water spray can certainly help prime your skin with a little hydration before you moisturize. "Some thermal waters have been blended with essential oils or fruit essences and can be left to sit on the skin and slowly sink in," Dr. Houshmand says. "These are especially wonderful for adding moisture to dehydrated or overheated skin."
Thermal Water Sprays Act as a Makeup Setting Spray
If you're using pure thermal water without essential oils or additional ingredients, Dr. Houshmand recommends using it as a makeup setting spray to help lock in your final look and give it a natural glow.
Thermal Water Can Protect Skin from Free Radicals
Turns out, the sun's harmful UV rays aren't the only thing to blame for premature signs of skin aging. Another factor to consider — and one we're subjected to everyday — is pollution. Free radicals can attach to the fibers that give skin its youthful appearance, breaking them down over time.
Antioxidants, like those found in the La Roche-Posay Thermal Spring Water Face Mist, can help give those free radicals an alternative partner to cling to. Be sure to wear it underneath your broad-spectrum SPF.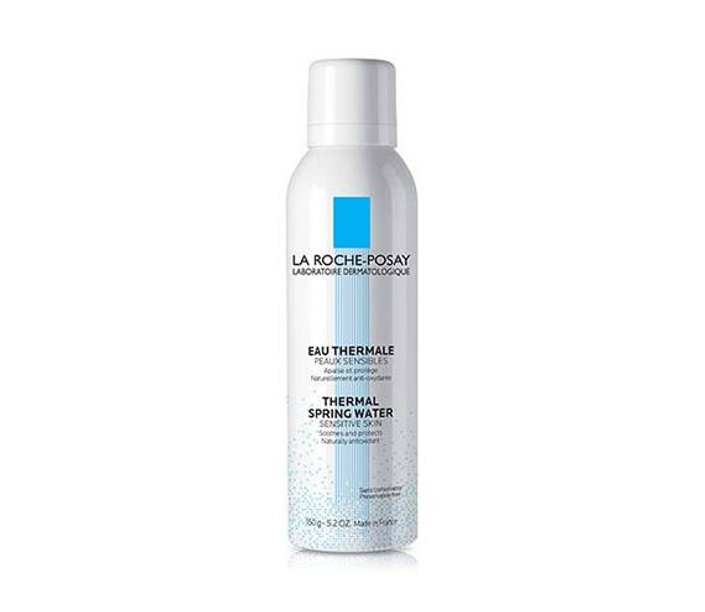 Read more

Back to top