Summer Skincare Tips for Sensitive Skin
June 10, 2021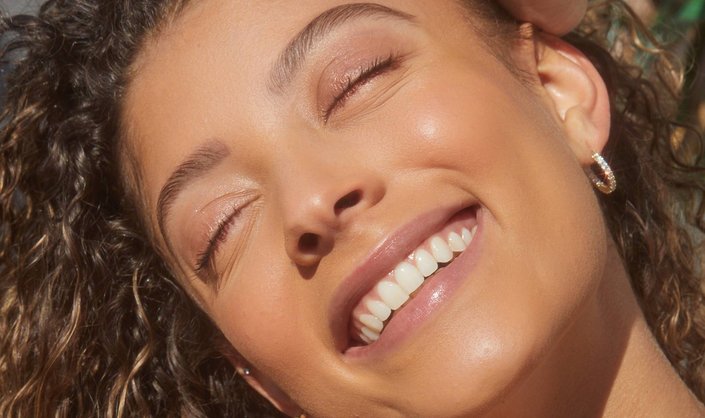 As someone with sensitive, dehydrated skin, I have to be careful year-round with the products I use on my face. One wrong move can lead to total havoc, from itchiness to stubborn breakouts — neither of which I want to deal with, especially when carefree summer rolls around. To figure out how to take care of sensitive skin in the summer, I spoke to LA-based esthetician and founder of Mila Moursi Advanced Skin Care, Mila Moursi. Keep reading for her tips to soothe sensitive skin and keep irritation at bay.
Hydrate, hydrate, hydrate.
It might sound obvious, but Moursi's number one tip is to drink as much water as possible. "I believe beauty starts from within, so it is important to keep skin hydrated inside and out," she says. "Hydrate the face with a natural mist with hyaluronic acid. Mist the face several times a day to keep the skin hydrated, and then apply sunscreen to protect." We love the La Roche-Posay Anthelios Mineral SPF 30 Moisturizer + Hyaluronic Acid, a non-comedogenic sunscreen specially formulated for dry and sensitive skin.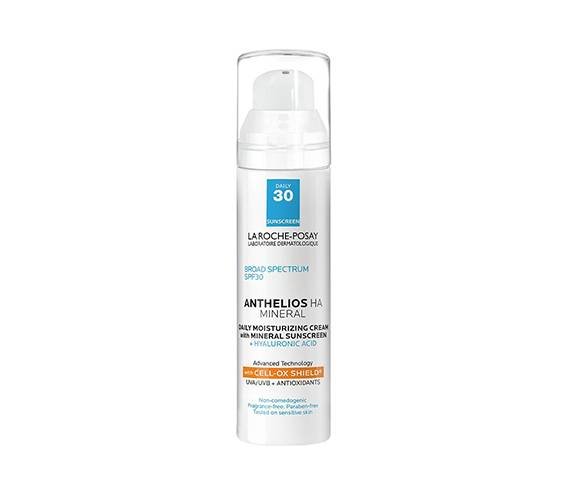 Skip cleansing in the morning.
Be prepared to switch up your AM skincare routine. "For sensitive skin, only cleanse at night and not during the day to avoid stripping away skin's natural protective oils," Moursi says. "Just use a warm cloth, a toner and a mist throughout the day." 
Avoid physical exfoliants, and use caution with chemical exfoliants.
Moursi advises against using harsh scrubs in the summer, and instead using chemical exfoliants sparingly. "Hydroxy-acids like glycolic acid and lactic acid, as well as vitamin C and retinol are amazing ingredients for the skin, but you have to be cautious using them on sensitive skin during the summer," Moursi says. "If you are on a regimen of retinol, vitamin C, AHAs, or essential oils, make sure to only use them in the evening, never in the morning during the summer, especially for sensitive skin." 
Use a sleep mask.
"Skin renews itself at night, so when you have a good night's sleep, your skin regenerates much better than during a few hours of restless sleep," says Moursi. For an extra boost of nourishment, she recommends the Mila Moursi Hydrating & Soothing Mask infused with multi-molecular levels of hyaluronic acid to better penetrate the skin's barrier and draw in moisture.
Try DIY soothing techniques.
"To calm sensitive skin, make a hydrating milk compress by putting a washcloth into a bowl and pouring raw milk over it," Moursi says. "Place it in the fridge, and let it cool. Then wrap the milk-saturated washcloth on the face for five to ten minutes. It's very good for easing irritation and inflammation."
Wear lightweight, hydrating makeup.
We love makeup infused with skincare ingredients for summer, like the L'Oréal Paris True Match Nude Hyaluronic Tinted Serum. This sheer, luminous tint has hyaluronic acid to help boost skin's moisture retention and it's been dermatologist-tested to suit sensitive skin.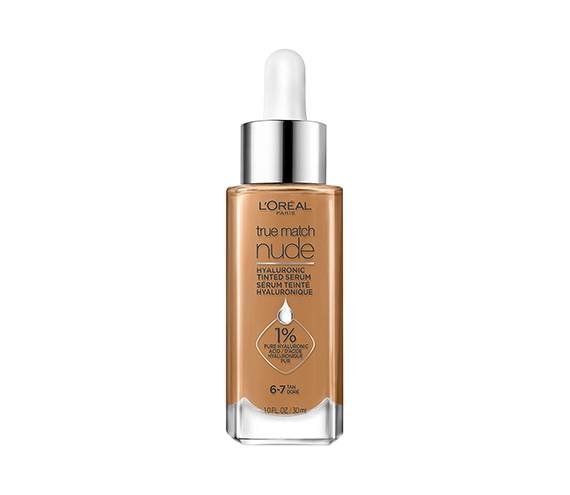 Photo: Chaunte Vaughn
Read More:
7 Allergy-Tested Skincare Products Perfect for Sensitive Skin
How to Address Sun Spots on Your Chest
6 Cooling Skincare Products to Help You Chill Out This Summer
Read more

Back to top