12 Body Exfoliation Tools to Make Your Skin Smoother Than Ever
November 17, 2022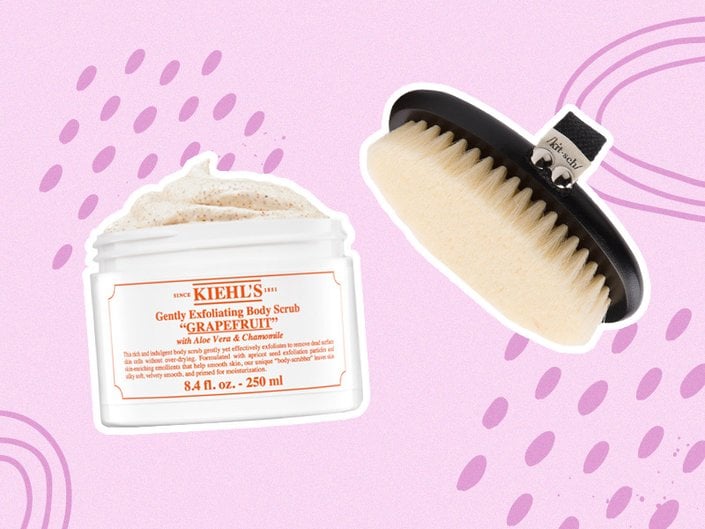 Your hands are your best tools for most things in life, but when it comes to
exfoliation
, we hate to say that they don't always hold the top spot. An improper
exfoliation routine
can leave you with
dry skin
, patchy flakes and an uneven texture. Sure, you can slap on a scrub and
exfoliate with your hands
, but there are devices out there that can do a more thorough job of
sloughing away dead skin cells
. Ahead, we share 12 of our favorite
body exfoliation tools
, from mitts to brushes.
The Importance of Exfoliating Your Body
Before we get into our favorite products, let's talk about the importance of exfoliating your body. You probably know all about exfoliating your face — you know, the act of removing the dead skin cells and promoting skin cell turnover for softer, smoother and brighter-looking skin.

Well, the same goes for the rest of your body. Full-body exfoliation is important in paving the way for softer, smoother and more radiant skin. Exfoliating your body may also help prevent clogged pores and ingrown hairs.


How Often Should You Exfoliate Your Body?
How often you exfoliate really depends on your skin type and how you plan to exfoliate. Depending on the aforementioned factors, that may be anywhere from one to three times per week. If you're planning on using a body scrub to exfoliate, a good starting point is two to three times a week. However, you should check in with your dermatologist to determine the right cadence for you.


How to Exfoliate Your Body
You can exfoliate your body with physical scrubs or chemical exfoliants — the same as your face. However, there are some exfoliation tools made specifically for the body that make the whole process a little bit easier.

When using tools such as brushes (which can be used dry or in the shower), exfoliating pads, and cleansing gloves or mitts, a full-body exfoliation is easy and only requires adding an extra few minutes to your routine.


Our Favorite Exfoliation Tools
Yep, body-care products are tools — and this grapefruit-scented body scrub is one of the best. The formula's apricot seed particles help to gently slough off dead skin cells, while aloe vera and chamomile offer soothing and hydrating benefits to the skin.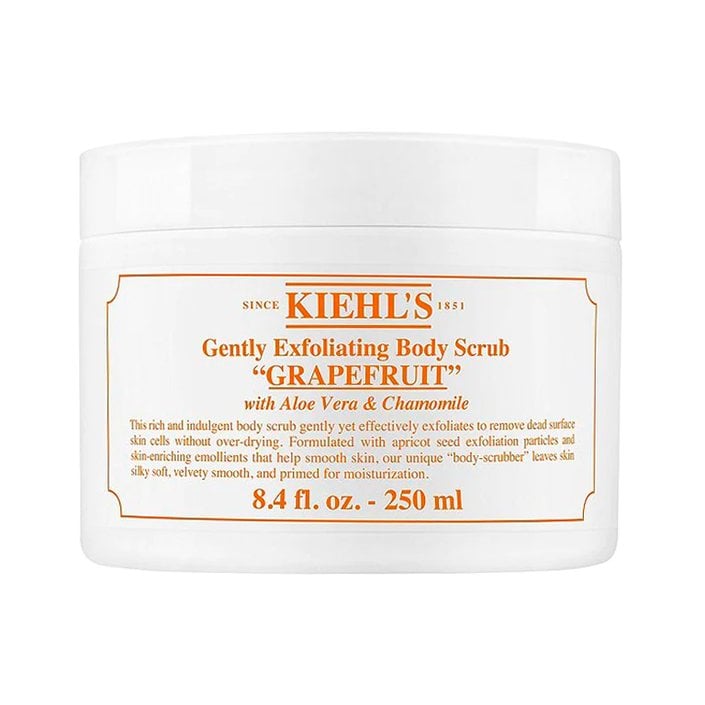 Having an exfoliating mitt on hand (quite literally) can help you scrub away flakes lingering on your skin's surface. We like to pair ours with a gentle body wash for an enhanced cleanse. It's not recommended for thin, sensitive or delicate skin — or if your skin is currently experiencing an allergic reaction or irritation.
If you have dry, callused feet and don't feel like trekking to the nail salon for a pedicure, try this at-home foot peel treatment. The foot mask can help remove dead skin and rough texture by causing your dead skin to peel and shed for a few days post-use. Once the shedding stops, your feet should feel softer and smoother than before.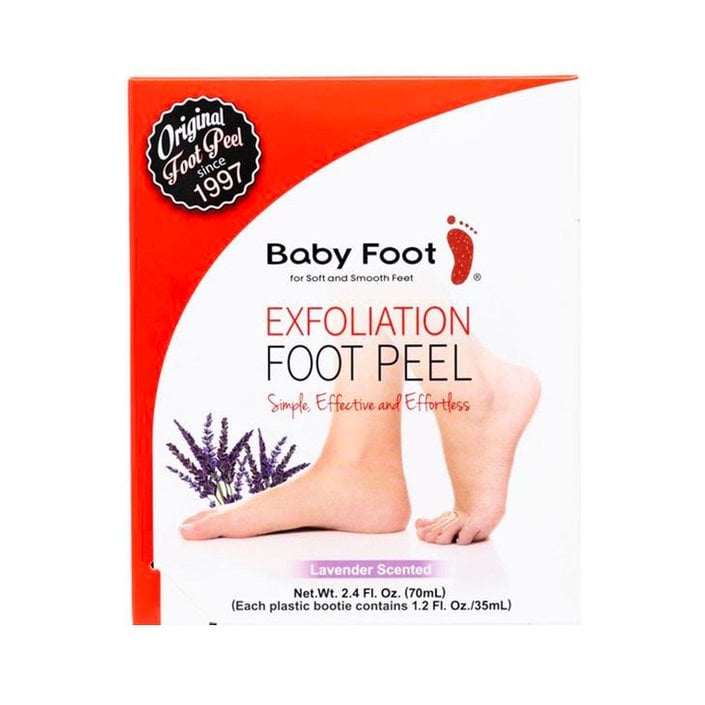 This natural-bristle brush can be used dry or in the shower for a thorough, all-around exfoliation. Not sure how to use a dry brush? This guide will help.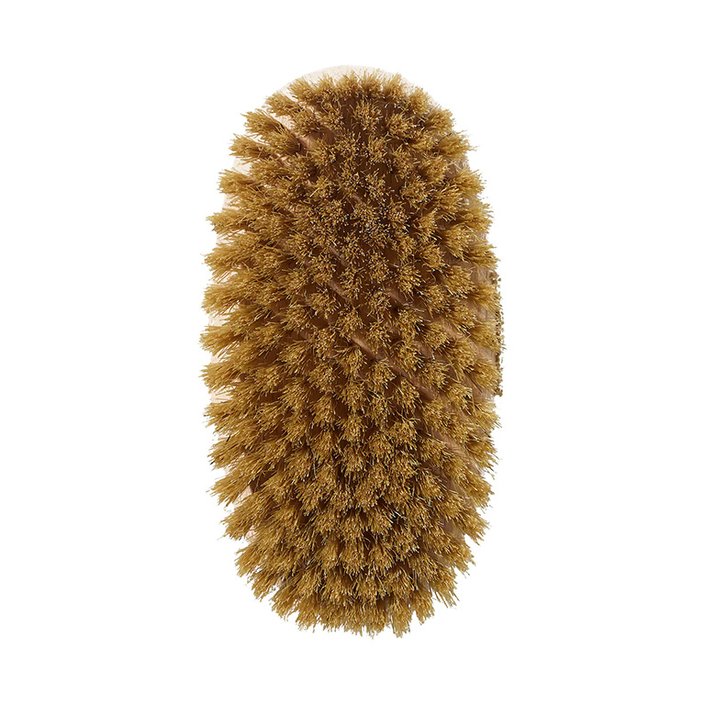 The mid-to-lower parts of your back are undoubtedly hard to reach, which is why a body brush with a long handle is particularly useful. Gently cleanse, soften and exfoliate your skin with this body brush made from natural sisal.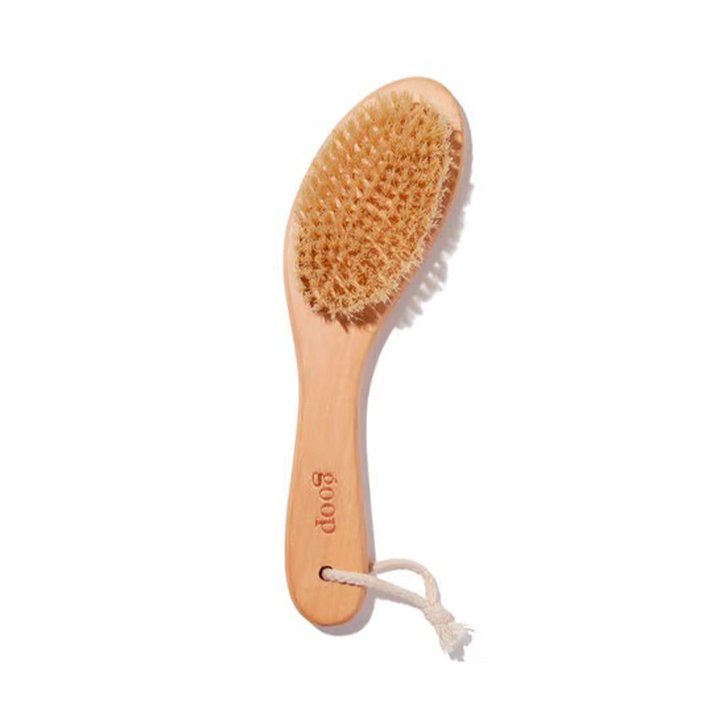 This gentle silicone body scrubber offers a quick and easy cleanse when paired with a nourishing body wash. It also works to gently exfoliate and remove dirt from your pores while offering a comfortable massage-like feeling.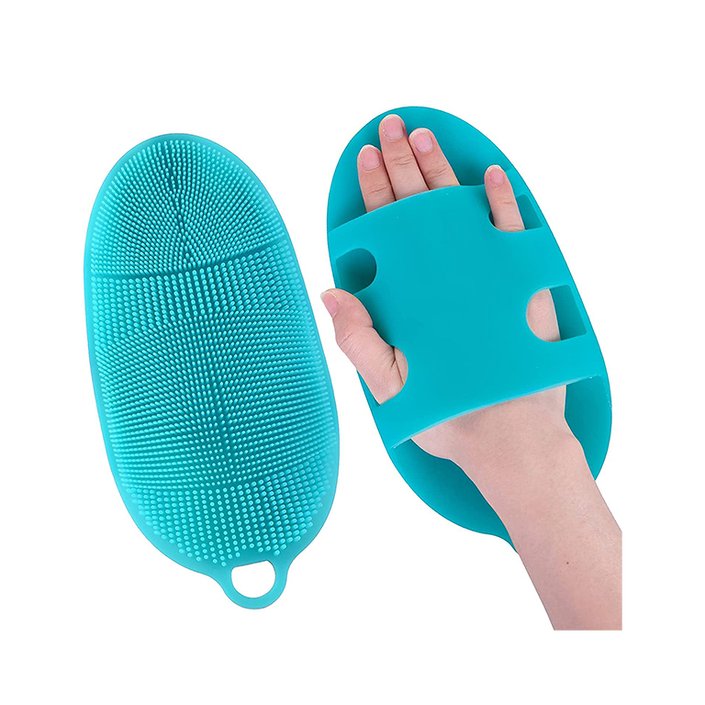 This tool is perfect for dull skin that needs a good exfoliating session. Made from woven nylon for all skin types, this machine washable scrubbing pad is perfect for removing dead skin and lathering your body wash of choice.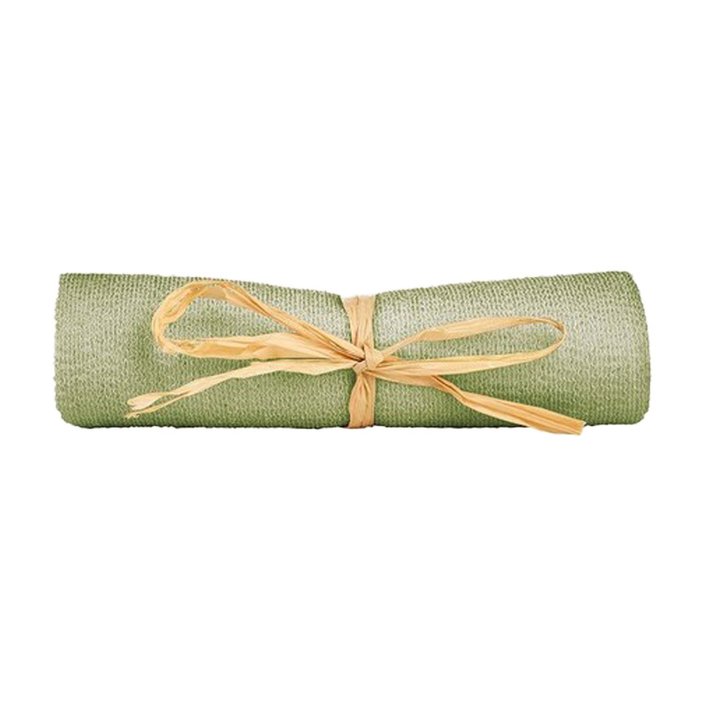 Sensitive skin types will love the soft bristles of this exfoliating brush, which are ultra-gentle but have a high impact.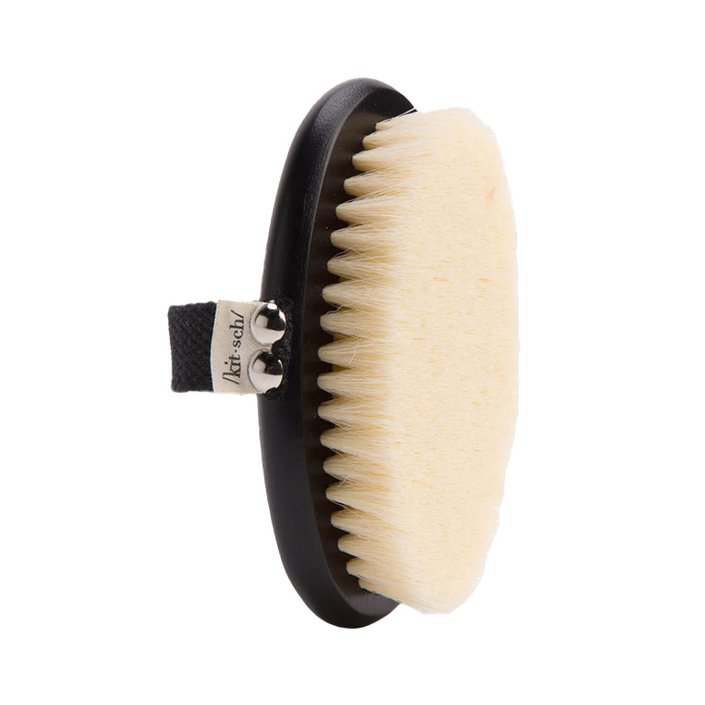 This body scrubbing glove is great for exfoliating your entire body. Dry, flaky skin is visibly removed, revealing a softer, smoother surface. According to the brand, you only need to use it every two weeks to see benefits, including brighter skin and less ingrown hairs.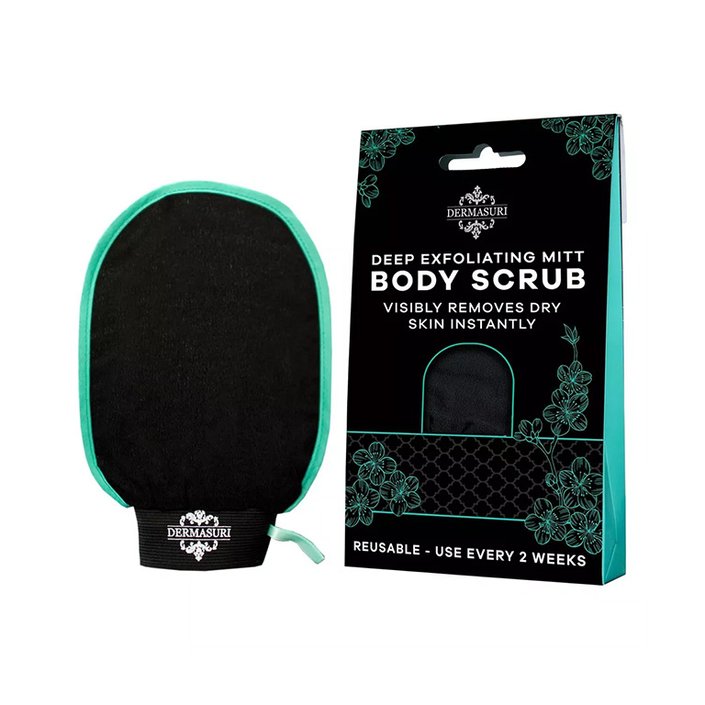 With a large wooden knob for an easy grasp, this dry exfoliating brush might be one of our favorites on the market. Use the brush — made with vegan bristles — to help soften your skin; the fibers help to remove dead skin and promote circulation.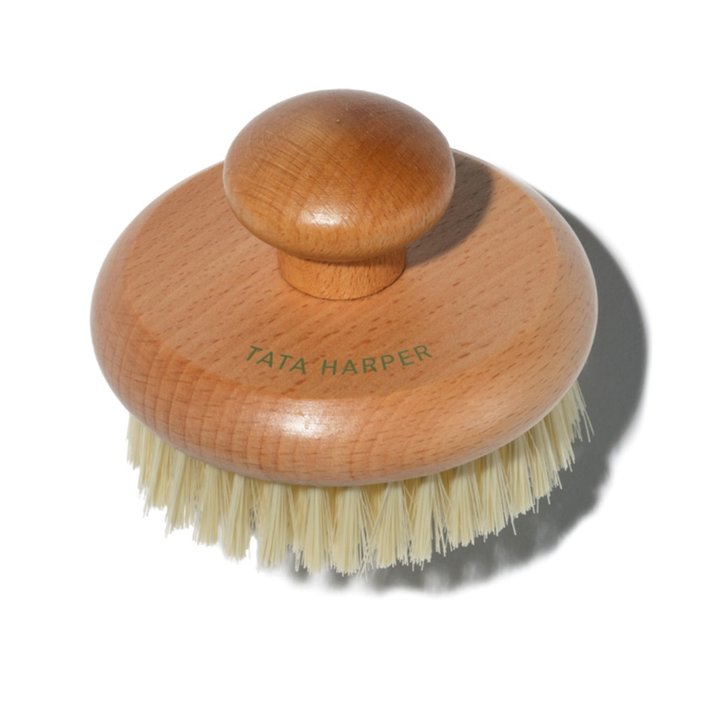 Made from agave plants, these lengthy exfoliating bath strips feature handles to target hard-to-reach places like the middle of your upper back.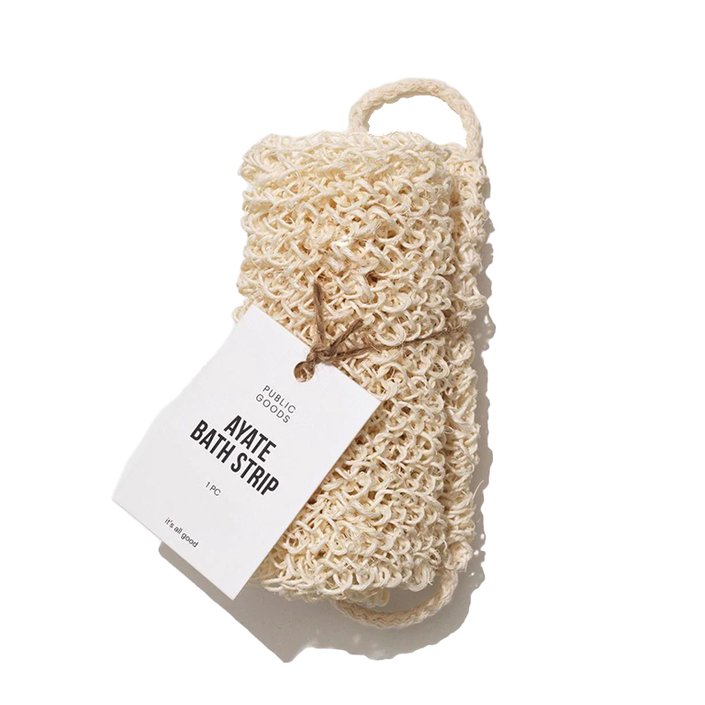 These dual-sided finger mitts feature a softer side for areas of the body that require a delicate exfoliation and a more textured size for rougher areas. To use, place two fingers in the little pouch and run it under water to dampen the fabric. Then, massage the mitts on your skin to exfoliate.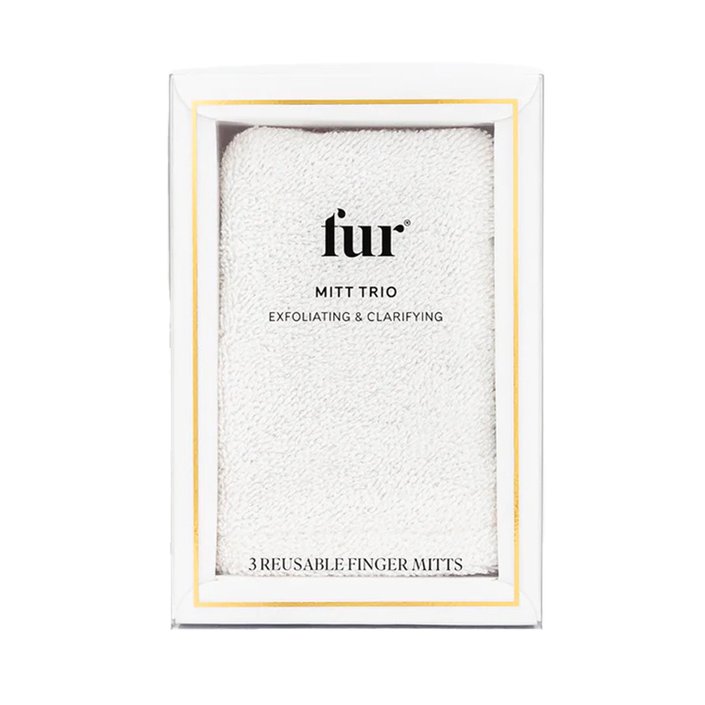 Additional reporting by Trishna Rikhy; Design: Juliana Campisi
Read more

Back to top