The Truth About Transitioning to Natural Deodorant
January 13, 2020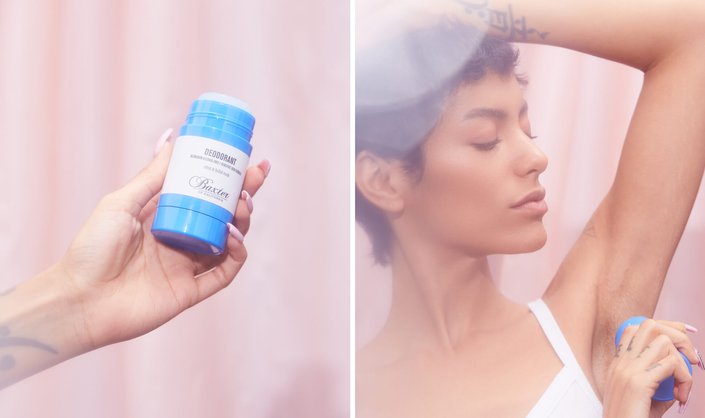 If you're someone who scrunches up their face in confusion or pure distaste at the mere thought of natural deodorant, chances are you've heard of something called a transition or detox period. Rumor has it, the transition period after you switch to a natural deodorant can be the cause of smells of B.O. making them seemingly not as effective other antiperspirants or deodorants. What's more? Some believe switching to natural deodorant even has the ability to increase sweat production in your underarms — dun, dun, dun. Whether or not you believe any of those claims are true, keep reading. We're unveiling the truth behind natural deodorants, that ever-so daunting transition period, and why you shouldn't be afraid of trying one out for yourself. 
What exactly is the transition period? 
Here's the thing: in exchange for smelling fresh all day long, Lauren Lovelady, co-founder of the all-natural deodorant brand Each & Every, informs us that traditional antiperspirants and deodorants may contain aluminum, an active ingredient that physically blocks the pores in your underarms to temporarily stop you from sweating. "The "transition period" (also referred to as detox period) is what some people may experience as their body adjusts from using an antiperspirant to using a natural deodorant," she says. This is caused by the body adjusting to new ingredients. The best way to think of it is as a rite of passage as you cross over to the other side. 

It's important to note that not everyone experiences a transition period. "Some people don't notice an adjustment period at all but if they do, it typically takes a few weeks to a month to fully adjust to using a natural deodorant," adds Lovelady. "The important thing is to stick it out for at least a month to see if it will actually work for you."
Does natural deodorant increase your sweat production?
"Natural deodorant doesn't increase your sweat production, but it can seem that way when transitioning because your body is flushing out the plugs in your pores caused by the aluminum," says Lovelady. While it may seem uncomfortable, sweating is a critical bodily function that's necessary to regulate your body temperature. And little did you know, sweat in and of itself is actually odorless. Odor-causing bacteria is the real culprit. So if you do experience a transition period, make sure to use an antibacterial soap in the shower to keep any smells at bay and ease you through the transition.  
Is natural deodorant a good alternative to other antiperspirants?
Lovelady says: "Over the last several years, many people have become concerned about the long-term health effects of antiperspirant ingredients, such as aluminum and parabens, particularly as it relates to breast cancer. While there are no conclusive scientific studies showing a direct causal relationship between aluminum in antiperspirants and breast cancer, many people have started using natural deodorants for peace of mind in lieu of traditional antiperspirants that may contain more chemicals." Natural deodorants seem to be a great alternative while still smelling fresh and clean.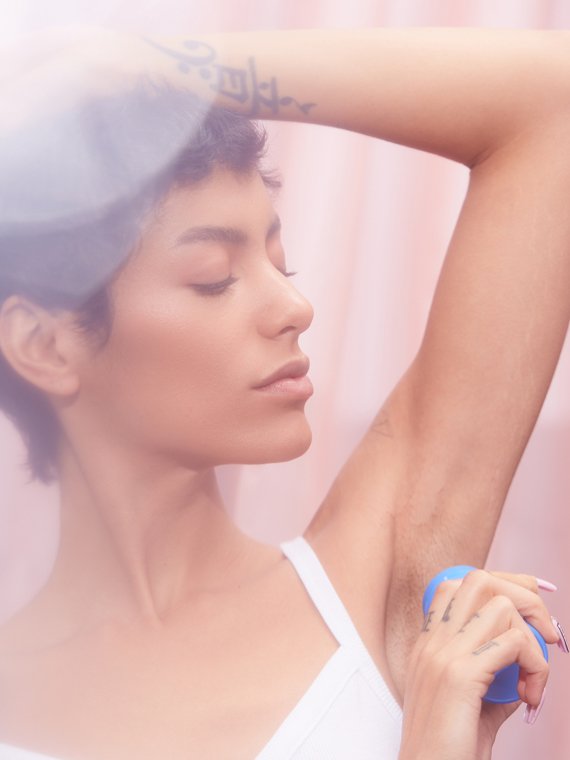 Tips for Seamlessly Transitioning to a Natural Deodorant
If you're intrigued and want to try a natural deodorant but still feel a little uneasy about the transition period, Lovelady offers some helpful tips that can make the process a little less daunting. 
Tip #1: Wear Breathable Fabrics 
"Wear breathable fabrics until your body adjusts," says Lovelady. Opt for loose clothing made of natural fabrics like cotton, linen, bamboo, hemp and wool. She recommends staying away from synthetic fabrics, like polyester, as you transition because it absorbs sweat and can in turn create more odor-causing bacteria.
Tip #2: Frequently Apply Your Deodorant During the First Couple of Weeks
During the detox period, if it makes you feel more comfortable, feel free to re-apply your deodorant to guarantee fresh-smelling underarms. Apply your deodorant more often in the first two to four weeks and  over night as it can help reduce odor-causing bacteria, says Lovelady. Additionally, keep a travel-size or mini deodorant with you, so you can touch up throughout the day if you do notice any odors. We recommend the Each & Every Mini Discovery Sets when you're on the go. 
Tip #3: Buy a Good Antibacterial Soap
We said it before and we'll say it again, sweat is odorless. Keep odor-causing bacteria away by including an antibacterial soap in your everyday shower routine.
Some of Our Favorite Natural Deodorants to Try
Aside from aluminum, both traditional and natural deodorants can have ingredients that may cause irritations such as baking soda, parabens, alcohol and synthetic fragrance. Each & Every is a great option that is free from all of those ingredients and includes an odor-blocking combo of dead sea minerals, tapioca starch and antioxidant salt to keep you dry and smelling fresh all day long.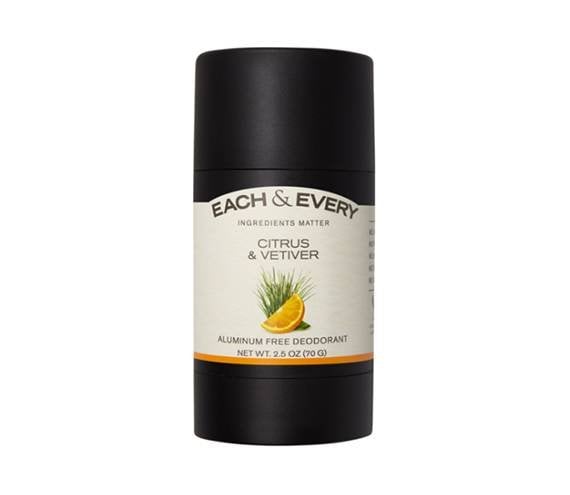 Baxter of California offers this aluminum-free and alcohol-free deodorant that tackles odor as it detoxifies and conditions the skin. The formula is safe for sensitive skin and includes tea tree and witch hazel extracts to tone, disinfect and eliminate odor-causing bacteria.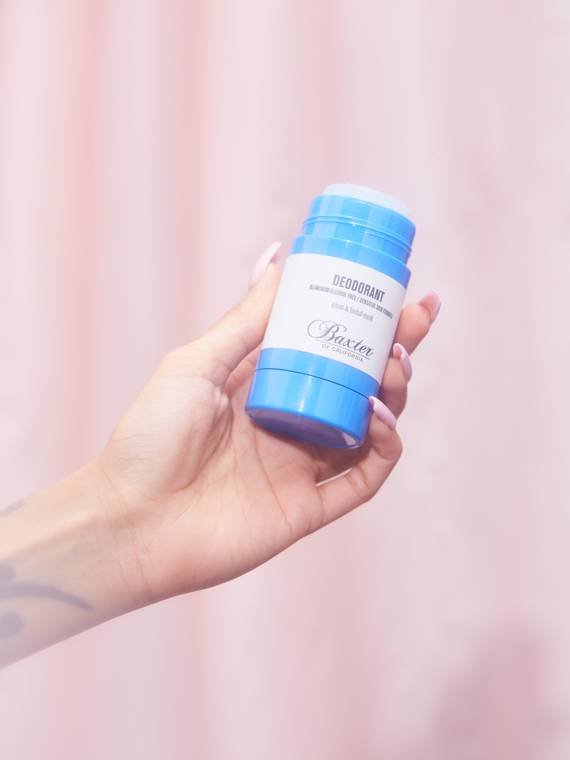 This plant-powered deodorant is good for you and the environment thanks to its refillable (and very chic) packaging that helps to reduce single use plastic by 50%. Plus, if you find natural deodorant isn't your thing, it's 100% returnable, no questions asked.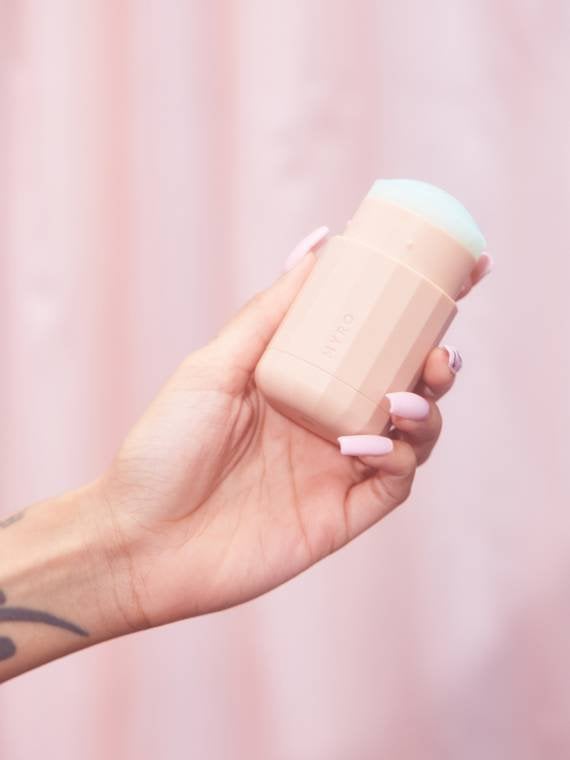 Read More: 
How to Prevent Your Scalp From Getting Dry and Flaky This Winter, According to a Dermatologist
The Ultimate Anti-Aging Body-Care Routine
The Best 7 Products to Detoxify and Minimize Clogged Pores
Photographer: Chaunte Vaughn, Art Director: Melissa San Vicente-Landestoy, Makeup Artist: Jonet Williamson, Makeup Assistant: Nana Kumi, Hair Stylist: Kiyo Igarashi, Visual Designer: Hannah Packer, Producer: Jessica Thiel, Digital Tech: Paul Yem, Model: Mason
Read more

Back to top