Prevent and Address Post-Wax Irritation With These Expert Tips
May 03, 2023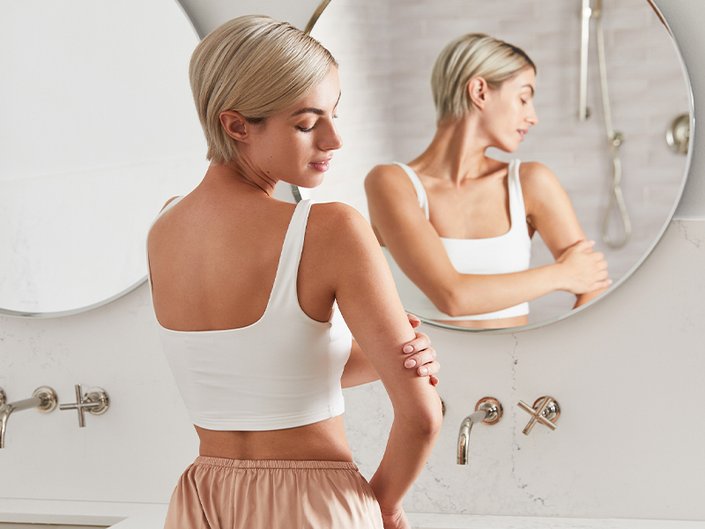 As a hair-removal method, waxing has its pros and cons. For example, we love waxing leaves the skin hair-free for longer than it would be post-shaving. Plus, you don't get that tell-tale stubble after a few days. But let's get serious for a minute — the pain is real! Even though it's a popular hair-removal method (and with good reason), it can be intimidating to face the slight discomfort, especially if you've never tried waxing before. Not to mention that quick yank that pulls away the hair can irritate even the most resilient of skin even after the waxing session is over.
Since there are some negative side effects that can occur after waxing, particularly if you don't do the proper aftercare, we tapped Gina Petak, licensed esthetician and education manager at European Wax Center to share all of her tips on post-wax care. Whether you're performing an at-home wax or booking an appointment at your local wax salon, read on to find out how to properly care for your skin post-removal.
Why Is After-Wax Care Important?
Since your skin is more sensitive post-wax, "you will want to take care of your skin after waxing by ensuring you use the correct aftercare products and are exfoliating regularly with a product that is suitable for waxed skin," says Petak. It's important to prevent irritation or other skin issues from occurring, as well as to soothe irritation that can sometimes be inevitable.
Skin Issues That Can Occur After Waxing
Even once the initial pain of the experience is over, waxing can sometimes trigger skin concerns. "If you are new to waxing you may experience some pinkness to the skin immediately following the wax," explains Petak. "This should subside within a few hours."
Ingrown Hairs After Waxing
In addition to skin irritation, red bumps, ingrown hairs and breakouts can all crop up after waxing. "Ingrown hairs are when a hair is trapped in the skin and cannot grow out freely," she says. To avoid ingrown hairs post-waxing, Petak recommends avoiding pore-blocking skincare ingredients. She also recommends using the EWC Treat Ingrown Hair Serum to keep your pores clear. "It is also important that you exfoliate regularly to remove those dead skin cells that can also prevent that hair from growing out."
Other than that, follow the tips below to not only make the waxing process a more comfortable experience but to keep skin happy and healthy afterward.
How to Care for Skin After Waxing
Below, check out some tips for taking care of your skin after a wax. We also suggest consulting with a board-certified dermatologist for a routine that suits your skin type and concerns.
1. Wear Comfortable Clothing
Getting areas like your bikini line or armpits waxed might seem like a piece of cake, but if you aren't careful, these areas can become irritated from the rubbing of your jeans or wool sweater. "We'd always recommend wearing anything loose and comfortable that lets the area breathe, as well as anything cotton based," says Petak. Putting on comfortable clothing post-wax — like a pair of cotton sweatpants and a soft, cotton T-shirt — will help ensure that your sensitive post-wax skin doesn't get rubbed the wrong way.
2. Stay Out of the Water
If you're planning on getting waxed before taking a dip in the ocean or pool, do so at least one full day or two days before. After a wax, your skin could experience some sensitivity — even more so if exposed to saltwater or chemicals used to chlorinate your pool or hot tub. It's even a good idea to try to avoid sweating afterwards.
"Your skin may be a little more sensitive after your wax because pores are open after waxing," says Petak. "Since pores are open immediately after waxing, we don't recommend working out, going in the pool, ocean or lakes immediately after waxing as this can lead to skin irritation."
Play it safe and stay out of the water for at least 12 hours post-wax. You may also want to rethink taking a hot bath or shower, too.
3. Apply Ice
Not only can ice be used to help with pain relief before your wax, but it can also help temporarily soothe your recently waxed skin, too. After you wax, apply a cold compress to the area on and off for a few minutes. This will help provide the sensitive area with a welcomed cooling sensation.
4. Be Wary of the Sun
After a wax, your skin could experience more sensitivity to the sun than usual, so be careful! We recommend applying (and re-applying) a physical sunscreen, like the La Roche-Posay Anthelios SPF 50 Gentle Lotion Mineral Sunscreen, to the areas if exposed to the sun.
5. Avoid Anything Scented
Avoid fragranced beauty products for a few days — think: scented lotions, cleansers and so on. We recommend having a gentle and fragrance-free cleanser, moisturizer, and body lotion on hand for all of your post-wax skincare needs.
6. Don't Touch!
You'll want to make sure that your recently waxed skin remains free of bacteria, so keep your hands away from the area —and don't try to pick at any ingrown hairs. If you wish to apply your gentle skincare products, make sure you do so with clean hands
7. Follow the Advice of Your Waxing Specialist
"Stick with the recommendations from your professional wax specialist," says Petak. "Waxed skin has different needs and you want to ensure you are using the right products for the best results."
8. Slather on the Aloe
Aloe can temporarily soothe and hydrate sensitive skin, which could make freshly-waxed skin feel more comfortable. If you are someone who experiences a lot of sensitivity, you can also use the aloe vera gel as a temporary alternative to moisturizer and body lotion.
9. Opt for Products With Soothing Ingredients
"Look for products that contain glycerin, tea tree oil and chamomile to calm skin after waxing," suggests Petak. As mentioned above, aloe is another skincare ingredient that may feel especially comforting on your post-wax skin. Avoid products containing heavy oils or other pore-clogging ingredients.
10. Develop a Body Skincare Routine Between Waxes
Properly taking care of your skin between waxes is essential. Just like with your face, you should have a body skincare routine. This should include a cleanser or body wash and a moisturizer. Petak also recommends adding an exfoliant. "Exfoliate your skin in between waxings with products that are gentle and non-comedogenic, meaning they don't contain any heavy oils that can clog pores."
11. Schedule Regular Waxing Appointments
"Stay consistent with your waxing routing by waxing every three to four weeks," says Petak. "Sometimes it takes a few [appointments] before your hair is on an even growth cycle."
Should You Shower Before or After Waxing?
Because hot water and scented body wash can cause waxed skin to feel more irritated, you may want to consider rinsing off before waxing. It's also a good idea to exfoliate two days prior to your wax appointment to prep your skin for a closer wax.
After your wax, give your skin some time to soothe itself before jumping into the shower again. "When showering after a wax, make sure to use lukewarm or cooler water," says Petak. "Hot showers can dehydrate skin. Also, remember your skin is freshly exfoliated from your wax, so don't use any harsh soaps or body washes that contain too many oils or leave a film on your skin."
Even though waxing may require a little extra prep and aftercare, it's an effective temporary hair removal method and, as Petak explains, it gets easier the more you do it. "Waxing a sensitive area can be uncomfortable, especially for first-timers," she says. "However, since waxing removes the hair from the root, it makes it grow softer and finer, resulting in each wax becoming less painful and more comfortable."
According to Petak, it's safe to assume that your third wax will be your best wax, since your hair growth cycle will have evened out. "Never judge a wax by your first experience," she says.
The Best Products to Use After Waxing
Even though this sunscreen from La Roche-Posay is technically for kids, we love it for post-wax sun protection because it is specially formulated to be super gentle on kids' sensitive skin. It has an SPF of 50, is water resistant for up to 80 minutes and it blends easily without leaving behind a white cast.
One of Petak's main tips is to exfoliate between waxes to keep your pores from getting clogged, but it's also important to make sure the exfoliant you choose won't irritate your skin. Enter: the CeraVe SA Body Wash for Rough & Bumpy Skin. Salicylic acid in the formula gently exfoliates while ceramides, hyaluronic acid and niacinamide soothe and hydrate.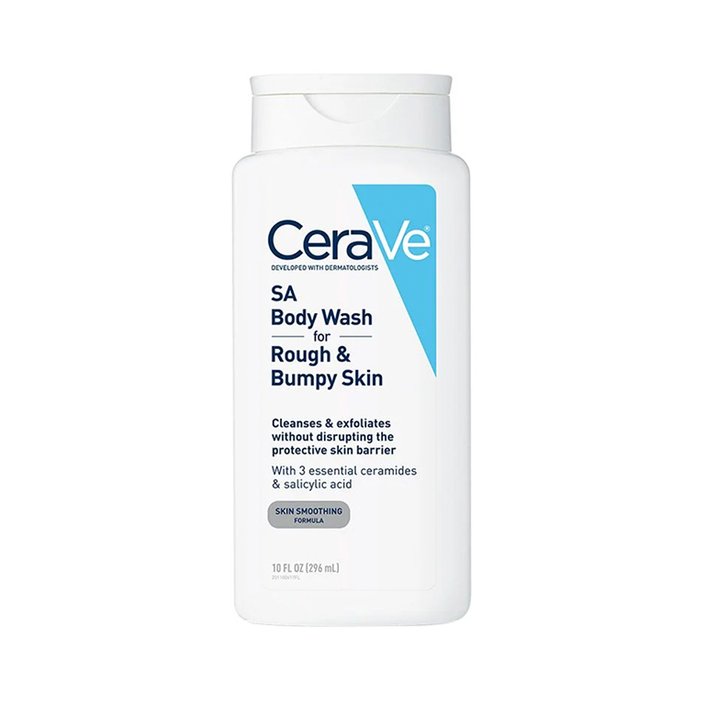 Not only does the EWC Treat Ingrown Hair Serum help prevent ingrown hairs from developing post-wax, but it treats existing ingrown hairs and breakouts. It also works to soothe irritation caused by hair removal, thanks to its formula enriched with glycolic acid, tea tree oil and lavender oil.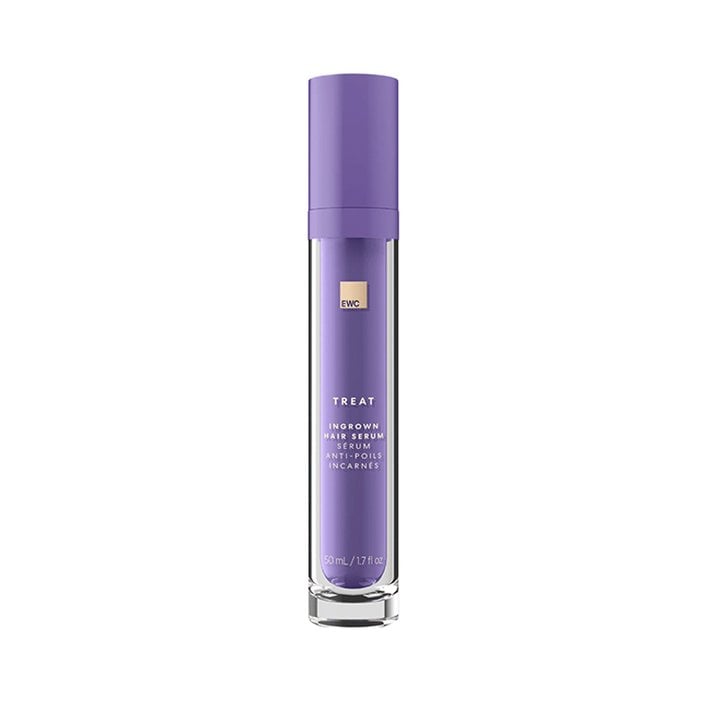 Read more

Back to top