Dry, Cracked Hands? Try This Nourishing Hand-Care Routine
February 22, 2023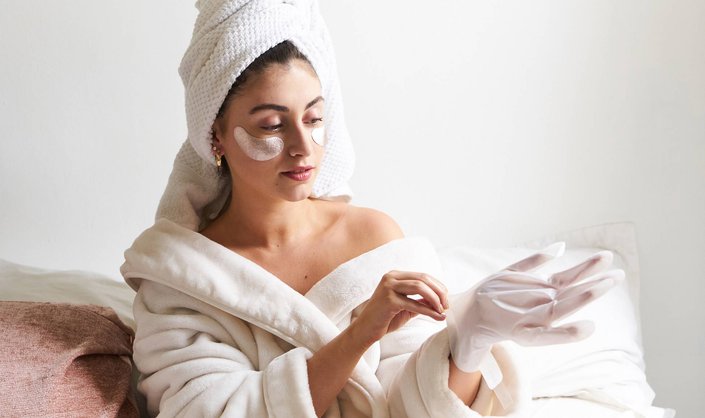 While most skincare aficionados know that it's important to apply skincare products onto the neck and decolletage, along with the face, you may not know that it's important to indulge your hands with a routine as well.
The hands are one of the first areas of the body to show signs of aging, and the same fine lines, wrinkles and sun spots that show up on your face can also pop up on your hands. The good news is putting together a hand-care routine is much easier than you might think, even if you have dry, cracked hands.
Anti-Aging Hand Care Routine
From slathering on hand cream to applying sunscreen regularly, these are the steps to building an anti-aging hand-care routine — just remember to be as consistent as you are with your skincare routine.
Step 1: Exfoliate One to Two Times a Week
Just like the skin on your face and body, the skin on your hands can benefit from a weekly or twice-weekly exfoliation session. Exfoliation can help slough off dead surface skin cell buildup — which can appear more prominently on your hands — and make it easier for your skin to soak up hydrating hand-care products like serums, oils and hand cream.
Step 2: Use a Serum
At night, when you're applying your anti-aging skincare products to your face, try massaging some of those serums into the tops of your hands, too. This can not only salvage some of that excess product you may have accidentally squirted into your palms, but it can also help ensure that the skin on your hands is receiving a boost of nourishing skin benefits.
Step 3: Apply Retinol
In addition to applying serum to the tops of your hands, you may want to consider using your retinol serums as hand care. An active form of vitamin A, retinol works to reduce the appearance of wrinkles and fine lines as well as to even out your skin tone. You can incorporate retinol into both your skincare routine for your face and your hands. If you've never used retinol on your skin — including your hands — before, start with a lower concentration and frequency and slowly work your way up to help prevent irritation. Retinol can contribute toward sun sensitivity, so be sure to apply your retinol-infused products in the evening and apply a broad-spectrum sunscreen to your hands in the morning. If you're unsure if retinol is right for you, reach out to a board-certified dermatologist.
Step 4: Nourish Your Cuticles
Show your cuticles some love with cuticle oil. We love the Essie On a Roll Apricot Cuticle Oil because it nourishes dry cuticles with a fast-absorbing formula and is perfect for on-the-go application. You can also use an oil such as coconut oil, sweet almond oil or argan oil to give your cuticles a hydrating effect. Simply apply the oil to the tops of your cuticles and nail beds and gently massage it in.
Step 5: Use Hand Cream on the Regular
When it comes to youthful-looking skin, hydration is key. Keep the skin on your hands looking and feeling well-moisturized with a rich hand cream. Unlike body lotions, hand creams are often thicker in texture and target rougher areas of skin, which is great if you're battling dry hands. Keep one near your sink or in your purse and apply it to your hands after washing them.
Step 6: Deep Condition Your Hands
When moisturizer isn't enough, we like to take things one step further and treat our hands to some deep conditioning R&R. Once a week, massage a nourishing oil, such as tamanu oil or argan oil, onto freshly exfoliated and cleansed hands as part of your hand care routine. Wrap them in plastic wrap and cover them with a pair of mittens or fuzzy socks to keep everything in place. Leave the wraps on for about an hour (or overnight) before removing for soft, smooth, supple-looking hands.
Step 7: Protect With Sunscreen
You should always — we repeat: always — apply broad-spectrum SPF 30 or higher to your hands in the morning and throughout the day as needed (i.e. after you rinse your hands). Broad-spectrum SPF can help protect the skin from sunburns, sun spots, premature signs of skin aging and skin cancer, which can appear on your hands or under your nails.
The Best Anti-Aging Hand Care Products
If your hands are feeling dry and sensitive, reach for a cream that will protect your skin's barrier and soothe any irritation. Formulated with colloidal oatmeal, this cream relieves skin dryness up to 10 surface skin layers deep.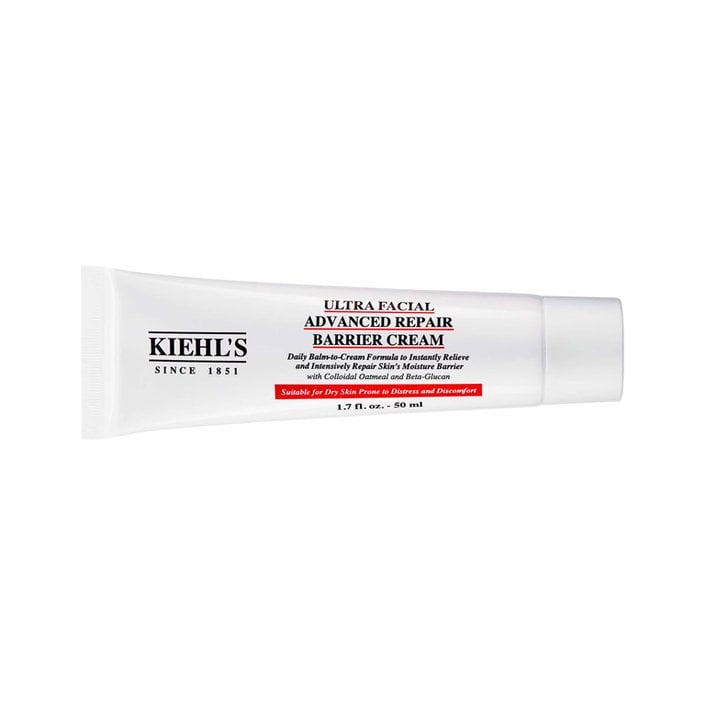 It's important to maintain the health of your nails, as they're also an important part of your hands. This nail product from Essie strengthens and hydrates damaged nails. Apply two coats of the strengthener between manicures, and wear it for at least three days for stronger nails.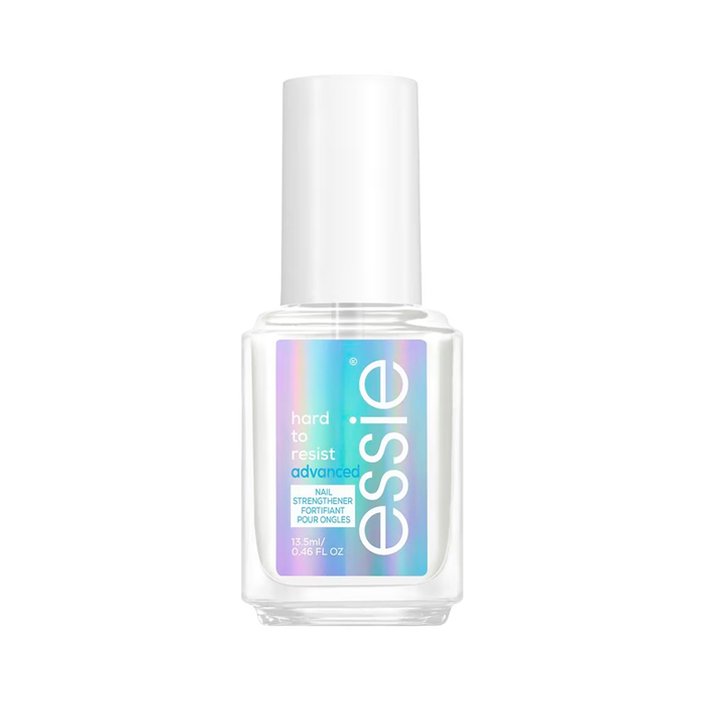 If your hands are starting to feel cracked, chapped or chafed, reach for this healing ointment to soothe your skin. The petrolatum-based balm includes hyaluronic acid and ceramides in the formula to help your skin retain its natural moisture, but with a silky, non-greasy finish.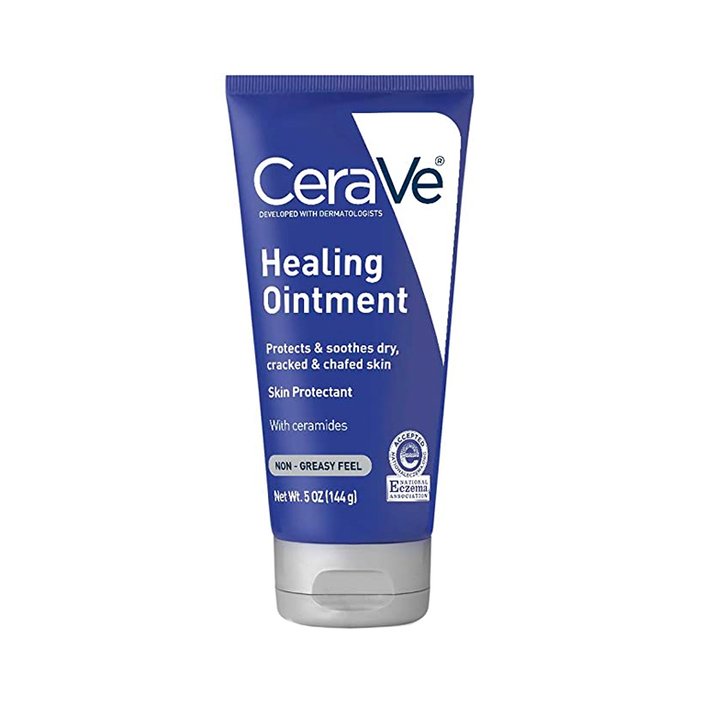 The exfoliating apricot seed particles in this scrub gently remove dead skin cells without irritating or dehydrating the skin. Apply a scoop of the exfoliating scrub on the tops of your hands and then massage it into dry skin. After that, rinse and follow up with a nourishing hand cream.
This serum contains antioxidant-rich vitamin C, which can help protect the surface of skin from free radical damage, while also working to brighten skin tone and reduce the look of dark spots.
The gentle retinol is designed to help improve the signs of aging on your skin. Start with the 0.3 formula before transitioning to higher concentrations such as SkinCeuticals Retinol 0.5 and Retinol 1.0. Since retinol can cause sensitivity to sunlight, be sure to apply the retinol at night and use a broad-spectrum sunscreen during the day.
This cuticle oil from Essie will rehydrate your nails with a blend of cotton seed and soybean oils. It's the polish version of the on-the-go pen we mentioned earlier! To reap its benefits, massage the oil into your cuticles and nails and then let it sink in. You can also apply the oil to overgrown cuticles to make removal easier.
After washing your hands or using hand sanitizer (or whenever you need a boost of hydration), reach for this ultra-luxurious hand cream that hydrates skin and strengthens the skin barrier with acacia honey and rose water.
Shea butter is a nourishing ingredient that can be used on the body and hands, and this non-greasy cream will give you up to 48 hours of hydration. It's also perfect for those with dry or damaged hands caused specifically by dry, cold weather and frequent hand-washing.
It's easy to apply sunscreen to everywhere else on your body while forgetting the tops of your hands and the area around your nails, but this lightweight pick is so good you'll look forward to using it. The broad-spectrum sunscreen provides UVA/UVB protection, and it's water-resistant for up to 80 minutes.
The same way a body oil can help you lock in moisture after showering and applying lotion, using an oil on your hands can do the same. This pick contains sweet almond, macadamia nut, and coconut oils to nourish the skin, and the handy spray bottle it comes in is a no-mess way to get an even application.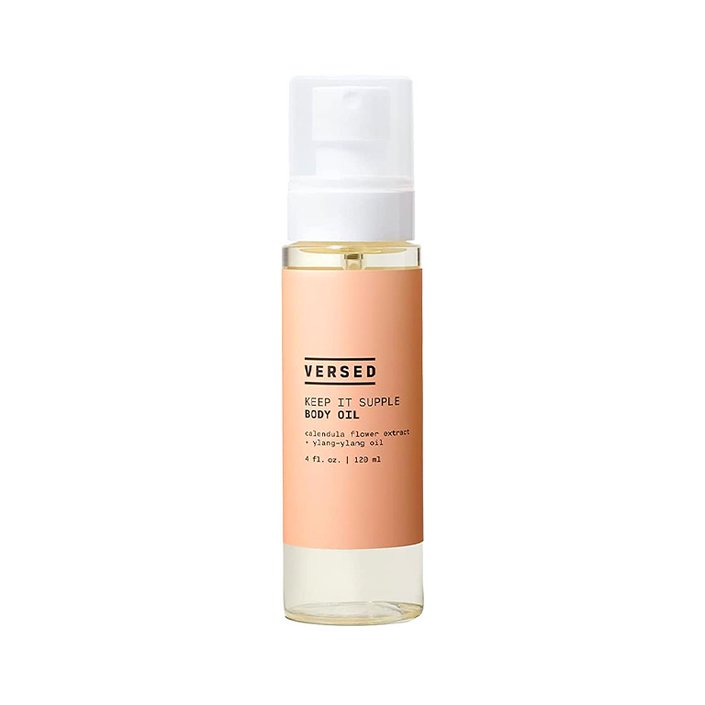 Your hand- care routine can be self- care too, and using a hand mask is a great way to do just that. Simply slip your hands into the gloves, secure the tabs to prevent them from falling off, and relax for 20 minutes while the mask works its magic with coconut oil, milk extract and hyaluronic acid. When time is up, remove and throw away the gloves, then rub the remaining cream into your hands.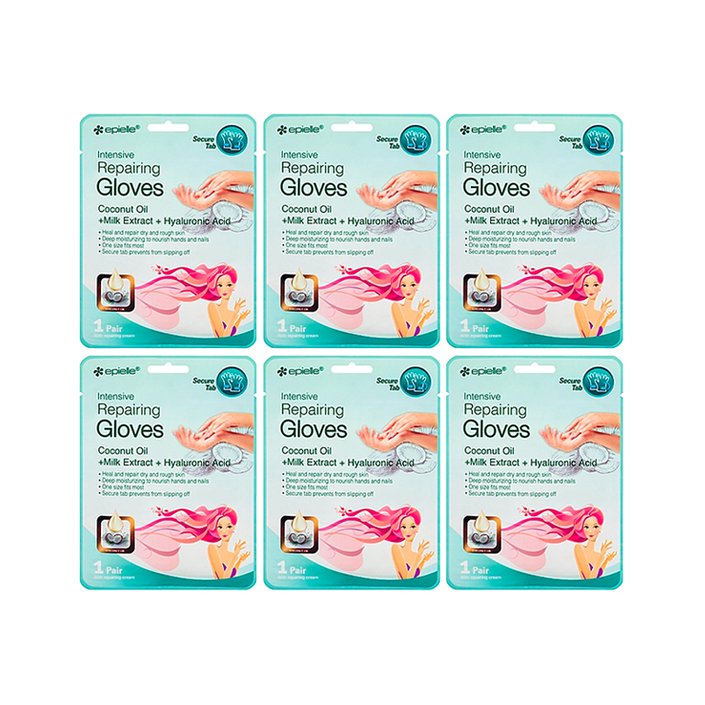 If you've always wanted to combine your sun protection with a hydrating hand cream in one handy step, you're in luck. This fast-absorbing hand lotion will nourish and hydrate your skin with antioxidants and natural oils while also protecting your hands with SPF 40.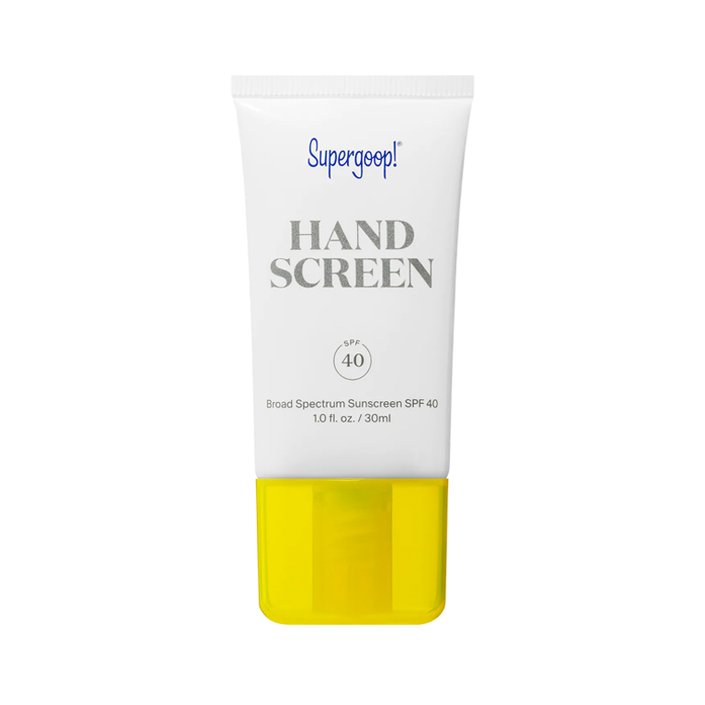 Keratin is a naturally-occurring protein that's also found in many skin and hair products. This serum combines keratin with
hyaluronic acid
to soften hands and strengthen brittle nails. Apply the serum in the morning and evening, and you can even use it on your toenails if needed.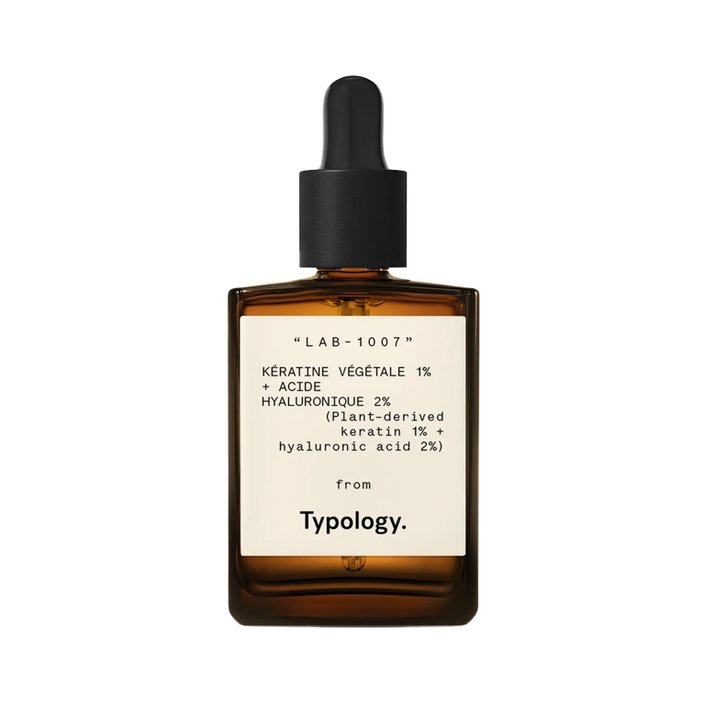 Photo: Chaunte Vaughn, Design: Juliana Campisi
Read more

Back to top