This Anti-Aging Hand-Care Routine Transforms Dry, Cracked Hands
August 03, 2021
Did you know the hands are one of the first areas of the body to show signs of aging? You might have your skincare routine for your face down to a science, but it's important to indulge your hands too. From slathering on hand cream to applying sunscreen regularly, these are the steps to building an anti-aging hand-care routine.
STEP 1: Exfoliate One to Two Times a Week
Just like the skin on your face and body, the skin on your hands can benefit from a weekly or twice-weekly exfoliation. Exfoliation can help slough off dead surface skin cell buildup — which can appear more prominently on your hands — and make it easier for your skin to soak up hydrating hand-care products like serums, oils and, of course, hand cream. We recommend applying a scoop of the Kiehl's Gently Exfoliating Body Scrub to the tops of your hands and massaging it into dry skin. Then, rinse and follow up with a nourishing hand cream.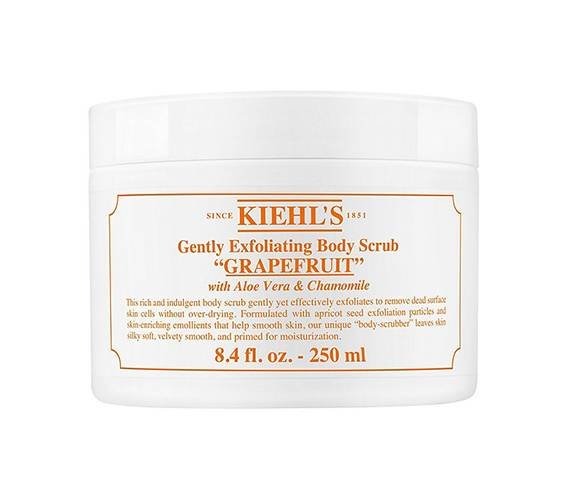 STEP 2: Use a Serum
At night, when you're applying your anti-aging skincare products to your face, try massaging some of those serums into the tops of your hands, too. This can not only salvage some of that excess product you may have accidentally squirted into your hands, but it can also help ensure that the skin on your hands is receiving a boost of nourishing skin benefits. Our favorite serums to massage into our hands? Anything formulated with antioxidants like the L'Oréal Paris Derm Intensives 10% Vitamin C Serum. Vitamin C can help protect the surface of skin from free radical damage, while also working to brighten skin tone.
STEP 3: Correct
In addition to applying serum to the tops of your hands, you may want to consider using your retinol serums here, too. An active form of vitamin A, retinol works to reduce the appearance of wrinkles and fine lines as well as working to even out your skin tone. You can incorporate retinol into both your skincare routine for your face and your hands. If you've never used retinol on your skin — including your hands — before, start with a lower concentration and frequency and slowly work your way up to help prevent irritation. Try beginning with SkinCeuticals Retinol 0.3 and eventually transitioning to higher concentrations such as SkinCeuticals Retinol 0.5 and Retinol 1.0. Apply retinol at night and apply broad-spectrum sunscreen during the day, because retinol can cause sensitivity to sunlight.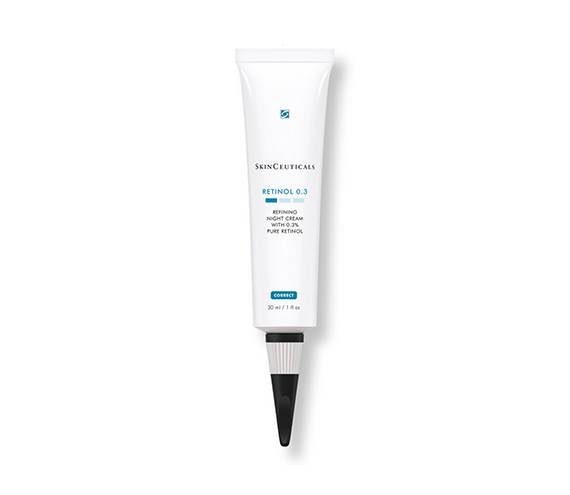 STEP 4: Nourish Your Cuticles
Show your cuticles some love with a cuticle oil like the Essie Apricot Cuticle Oil. You can also use an oil such as coconut oil, sweet almond oil or argan oil  to give your cuticles a similar hydrating effect. Simply apply the oil to the tops of your cuticles and nail beds and gently massage it in.
STEP 5: Apply Hand Cream on the Regular
When it comes to youthful-looking skin, hydration is key. Keep the skin on your hands looking and feeling well-moisturized with a rich hand cream. Unlike body lotions, hand creams are often thicker in texture and target rougher areas of skin. Keep a bottle of the anti-aging Lancôme Hand Absolue or the La Roche-Posay Cicaplast Hand Cream for Dry Hands & Damaged Hands near your sink and apply after washing your hands.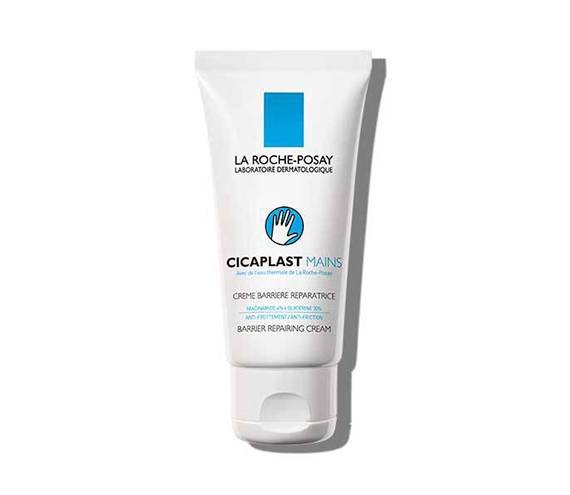 STEP 6: Deep Condition
When moisturizer isn't enough, we like to take things one step further and treat our hands to some deep conditioning R&R. Once a week, massage a nourishing oil, such as tamanu oil or argan oil, onto freshly exfoliated and cleansed hands. Wrap them in plastic wrap and cover them with a pair of mittens or fuzzy socks to keep everything in place. Leave the wraps on for about an hour (or overnight) before removing for soft, smooth, supple-looking hands.
STEP 7: Protect With Sunscreen
You should always — we repeat: always — apply broad-spectrum SPF 30 or higher to your hands in the morning and throughout the day as needed (i.e. after you rinse your hands). Broad-spectrum SPF can help protect the skin from sunburns, sun spots, premature signs of skin aging and skin cancer. We like the Vichy Capital Soleil Daily Anti-Aging Face Sunscreen SPF 50, which is water-resistant for up to 80 minutes. 
Photo: Chaunte Vaughn
Read More: 
How to Treat Cracked Skin on Your Feet, Hands and Elbows
Lightweight Body Moisturizers That Won't Leave You Feeling Sticky
Why You Should Add Manuka Honey to Your Skincare Routine
Read more

Back to top