How to Bronze Your Legs in Winter
December 22, 2016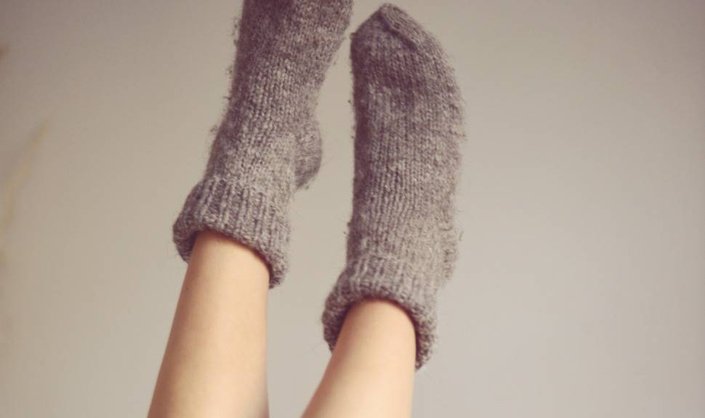 STEP 1: EXFOLIATE
Whether you're going in for a spray tan appointment or giving yourself an at-home bronze with your favorite self-tanning lotion, you should always prep your skin for the faux glow. To do so, you're going to need an invigorating body scrub—like The Body Shop's Wild Argan Exfoliating Gel Body Scrub—to get the job done. Apply the body scrub in upward, circular motions to dry skin, then rinse off with lukewarm water and apply a lightweight, fast-absorbing body lotion after.  
The Body Shop Wild Argan Exfoliating Gel Body Scrub, $24
STEP 2: APPLY SELF-TANNING LOTION
When you're ready for your glow, apply a self tanner, such as the award-winning Aroma Sun Expert Self Tanning Milk Natural Glow from Decléor. With a formula enriched with Tahiti vanilla, jasmine, and rose essential oil, this self-tanning lotion is more than just a face and body bronzer, it can boost the skin's natural defenses, reduce the appearance of the premature signs of aging, and leave your skin feeling hydrated too. To use, apply an even amount to your face and body—avoiding the eye area and hairline—two to three times a week.
Decléor Aroma Sun Expert Self Tanning Milk Natural Glow, $38
Editor's Tip: For a more gradual tan, mix a little self tanning lotion into your daily body lotion and apply to your skin. If you make a few mistakes, we share how you can fix them fast here!
STEP 3: APPLY BODY OIL
Take your bronzed limbs one step further by creating the illusion of long, lean legs with a body oil. To do so, simply apply a dry oil such as this non-greasy one from Carol's Daughter down the center of your thighs and shins. The shine from the oil can act as a highlighter and catch the light to accentuate your leg muscles and give you sexy-looking legs amidst the twinkling holiday lights.
STEP 4: KEEP YOUR SKIN MOISTURIZED
Want your faux glow to last? Don't skip out on hydration. Applying body lotion regularly can keep dry skin at bay and help your fake tan last longer. We recommend Kiehl's Creme de Corps Light-Weight Body Lotion, as it can provide your skin with fast-absorbing hydration and leave the surface of your skin looking and feeling soft, smooth, and supple.
Kiehl's Creme de Corps Light-Weight Body Lotion, $25
Looking for something a little more temporary? Add a few drops of The Body Shop's Honey Bronze Drops of Sun to your favorite body moisturizer for a little faux glow. We share how to create the DIY body bronzer, here.
Read more

Back to top