How to Determine Your Skin Type, According to Skincare Experts
August 30, 2022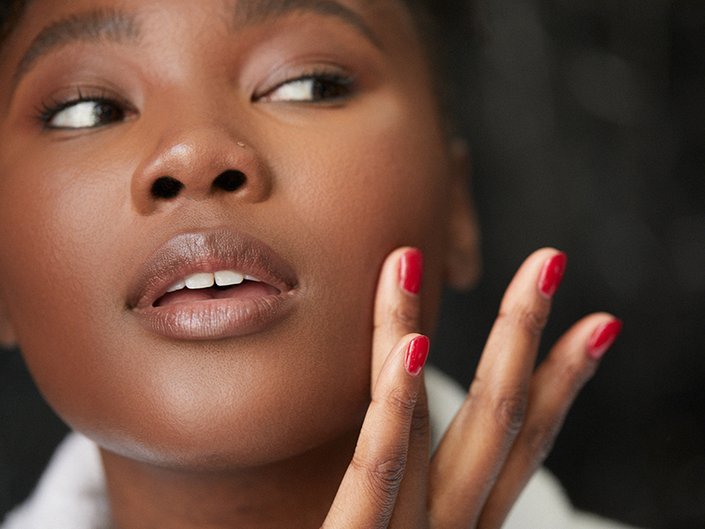 Figuring out your skin type can be challenging for a few reasons. The first is that there are quite a few different skin types (oily skin, dry skin, sensitive skin, combination skin and normal skin), and the second is that your skin can fall into two different categories at the same time. Finally, there are outside factors that can affect your complexion, such as the weather, pollution and more. What's more, your skin type could change over time as you age or if you adopt new lifestyle habits — or just because of genetics.
How Can I Identify My Skin Type?
To help you determine what your skin type is, we tapped Dr. Dhaval Bhanusali, a NYC-based board-certified dermatologist and Skincare.com expert. Keep scrolling to find the indicators of each skin type, as well as the best products to use for each type.
Normal Skin
Normal skin is often balanced (read: not too oily, not too dry) throughout the day, though it can still show signs of occasional oiliness or dryness.
How to Care for Normal Skin
Cleansing with a gentle cleanser, using moisturizer and applying sunscreen are daily essentials. You can also try incorporating a daily antioxidant serum, like the SkinCeuticals C E Ferulic, and an exfoliating product into your routine a few times a week.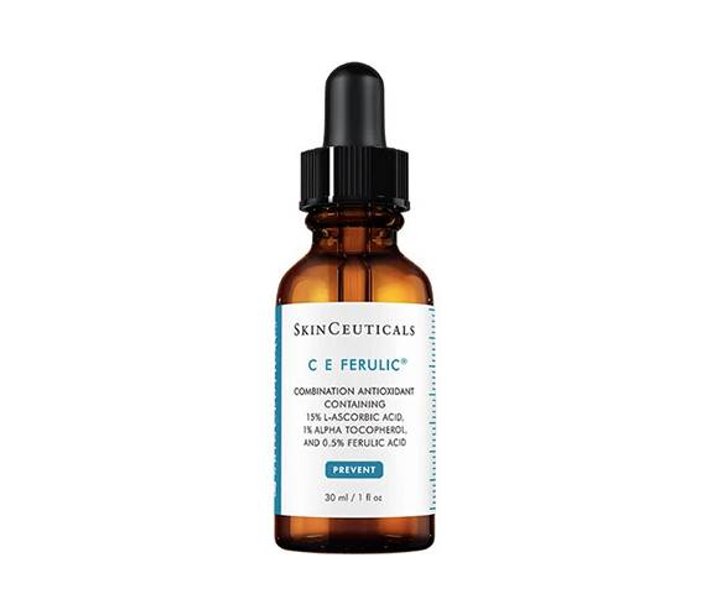 Oily Skin
The easiest way to spot an oily complexion? Shiny skin. Because sebaceous glands among oily skin types are more active, the skin may be more prone to breakouts and blemishes.
To help you determine if you fall into this category, Dr. Bhanusali recommends trying this quick test: "Grab a blotting paper and gently dab different areas of your face," he says. "If the sheet becomes translucent, it's indicative of oil absorption."
How to Care for Oily Skin
When it comes to taking care of your oily skin, "cleansing two to three times per week with an exfoliating cleanser can be helpful," says Dr. Bhanusali. "Look for products formulated with ingredients like glycolic acid or salicylic acid." We recommend the Vichy Normaderm PhytoAction Daily Deep Cleansing Gel, which is made with salicylic acid to reduce acne blemishes, clogged pores and blackheads.
Just be careful not to overdo it, as over-exfoliating can lead to hypersecretion of oil. "In other words, your skin can become even more oily than when you started," explains Dr. Bhanusali. To complete the routine, stick to lightweight, oil-free moisturizers, antioxidants serums, and, of course, daily sunscreen.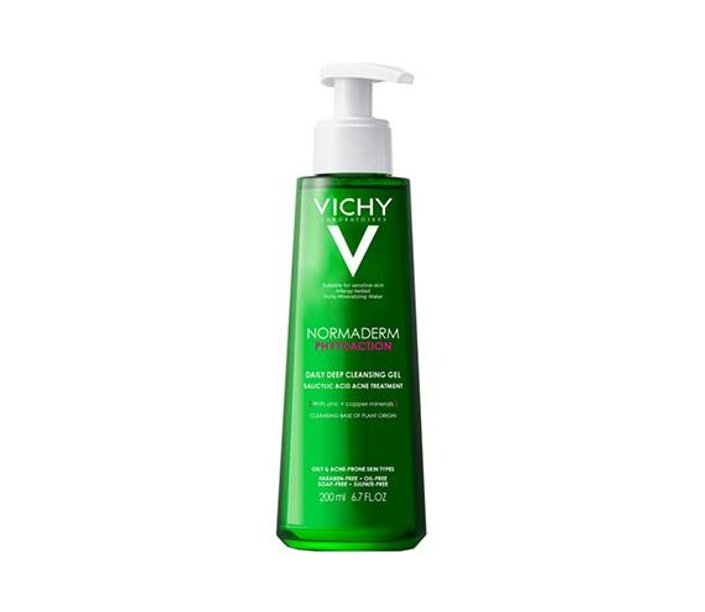 Dry Skin
Dry skin can appear flaky. According to the American Academy of Dermatology (AAD), dry skin may also appear dull and occasionally feel itchy.
How to Care for Dry Skin
The AAD recommends that dry skin types reach for a gentle or creamy cleanser and steer clear of foaming cleansers, which may be formulated with ingredients that could strip the skin of moisture.
When the skin is slightly damp, apply moisturizer to help lock in hydration and follow up with a broad-spectrum sunscreen, making sure to reapply as needed throughout the day. Moisturizers like the SkinCeuticals Triple Lipid Restore 2:4:2 and the L'Oreal Paris Revitalift Hyaluronic Acid Plumping Cream are excellent choices for adding moisture to the skin and protecting the skin barrier.
It is worth mentioning that there's a difference between dry skin and dehydrated skin. Dry skin (the skin type) is what you deal with year-round. Dehydrated skin, on the other hand, can be a temporary result of exposure to a number of factors, including winter weather, strong cleansers, hard water and more.
Dehydrated skin can affect all skin types. In fact, you may even suffer from dehydrated skin and dry skin at the same time. If your skin looks drier than usual in the winter, for instance, this may be a sign that your skin needs more attention.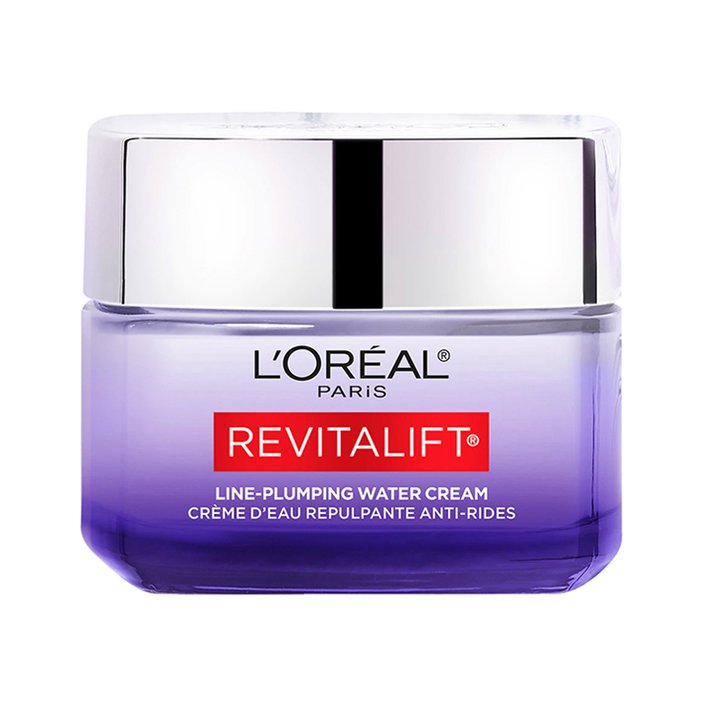 Combination Skin
"Combination skin is by far the most common skin type I see in my patients," says Dr. Bhanusali. "They come in with an oily T-zone (nose, eyebrows and chin) and dry skin at the periphery."
How to Care for Combination Skin
Dealing with two opposite skin personalities can be a bit tricky, but it's not impossible. Try exfoliating a couple of times a week to help keep excess oil at bay and when it comes to moisturizing, stick to a hydrating yet lightweight formula.
Sensitive Skin
If you have sensitive skin, then you probably experience frequent irritations or redness to skincare ingredients like acids, retinol, essential oils and even fragrances.
How to Care for Sensitive Skin
The key to caring for sensitive skin is to reach for gentle skincare products with as few ingredients as possible. Avoid over-exfoliating your face (one to two times a week is fine), and always perform a patch test before introducing new products into your routine. If you need a recommendation, CeraVe is a great brand for sensitive skin types as it's developed with dermatologists and is fragrance-free and allergy-tested. Try the CeraVe Hydrating Facial Cleanser for its mild skincare ingredients that effectively cleanse the skin without stripping it of essential moisture.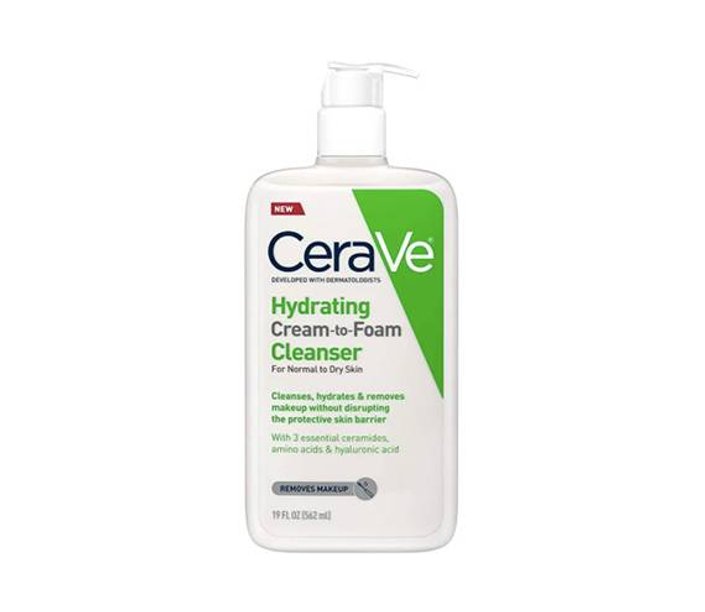 Read more

Back to top