How to Address Dehydrated Skin, According to Dermatologists
April 27, 2023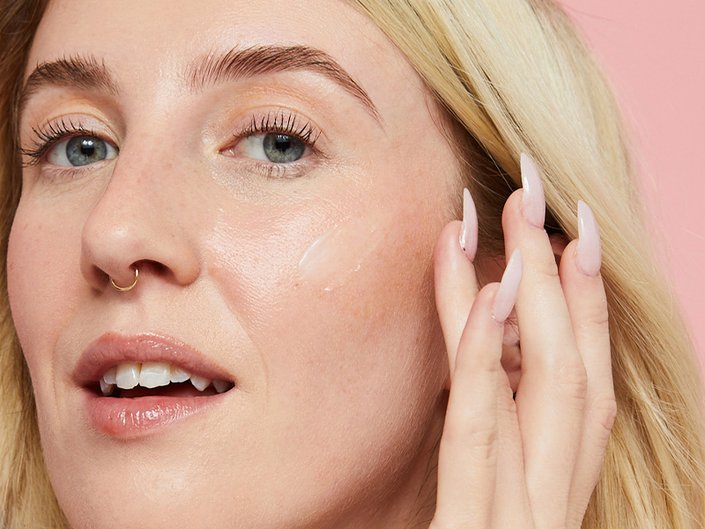 Contrary to what you may have thought or heard, having dehydrated skin isn't the same as having dry skin. They are two different skin concerns. But because the skincare terms are regularly used interchangeably (just like moisturizing and hydrating), it can be difficult to figure out if you're actually dealing with skin dehydration — and therefore challenging to determine the best way to care for your skin. To demystify the concept of dehydrated skin, including how it differs from dry skin, we reached out to two board-certified dermatologists. Read on for more information on the signs of dehydrated skin, what causes it, how it typically feels and our favorite products for hydrating the skin.
What Is Dehydrated Skin?
"Dehydrated skin is a condition that causes the skin to become dry due to lack of water," says Dr. Kim Nichols, a board-certified dermatologist and founder of NicholsMD of Greenwich, Connecticut and Skincare.com consultant. This lack of water in the skin which causes dehydration can be due to several different factors, which we will elaborate more on later.
Dr. Aanand Geria, a board-certified dermatologist in Verona, New Jersey and Skincare.com consultant, adds that dehydrated skin can happen to anyone regardless of their skin type. That means you can have sensitive, oily or even acne-prone skin and also deal with skin dehydration. (Remember, dry skin and dehydrated skin are different.)
What Are the Common Signs of Dehydrated Skin?
According to Dr. Geria, signs of dehydrated skin include itchiness, dullness, dark under-eyes, sunken eyes and an increased appearance of fine lines or wrinkles. Dr. Nichols notes that dehydrated skin may also be more sensitive. Since many skin concerns can cause these conditions, we recommend checking in with a board-certified dermatologist who can properly evaluate your skin and diagnose your skin issues.
What Causes Dehydrated Skin?
Like we mentioned before, dehydrated skin is due to a lack of water in the skin — but that condition can be caused by several different factors. "Oftentimes, exposure to the elements is the culprit of skin dehydration," explains Dr. Nichols. "This can include extreme cold, heat, wind or even dry heat that we often experience with indoor heating during winter months. "
Editor's tip: One simple way to help combat dehydrated skin caused by dry heat in your home is to invest in a humidifier that adds moisture back into the air.
Dr. Geria adds that skin dehydration can be caused by lifestyle factors like diet and the overconsumption of caffeine or alcohol.
What Does Dehydrated Skin Look and Feel Like?
According to Dr. Nichols, dehydrated skin can appear similar to dry skin, which is another reason why you may have trouble differentiating the issues. However, Dr. Geria notes that dehydrated skin tends to look more severe.
"Dehydrated skin will have a dull tone and can appear sunken or shadowy," says Dr. Geria. It may also feel itchy and cause any fine lines and wrinkles to be more noticeable.
Still not sure if you're dealing with dehydrated or dry skin? Try this simple trick from Dr. Geria. "You can usually tell the difference between the two by doing a pinch test," he says. "To do this, pinch the skin on either your chest, abdomen or back of your hand. If your skin snaps back in a few seconds, it's most likely you have dry skin. If it doesn't snap back and appears more sunken, it's probably dehydrated."
Again, a board-certified dermatologist will be able to determine if your skin is dry or dehydrated.
What's the Difference Between Dehydrated and Dry Skin?
Although it can sometimes be visually difficult to figure out if your skin is dehydrated or dry, there is a fairly simple scientific difference between the two skin concerns. According to Dr. Nichols, having dehydrated skin means the skin's dermis lacks water, while having dry skin means the skin is lacking oil. "Dry skin can be caused by an imbalance of the stratum corneum, whereas dehydrated skin occurs when there is an inadequate amount of fluids in the body," explains Dr. Nichols.
Dr. Geria echoes this statement above: "Dehydrated skin is caused by a deficiency of water, while a lack of natural oils causes dry skin and often has to do with your skin type."
How to Hydrate and Moisturize Dehydrated Skin
The good news? Skincare products on the market make it easy to care for and prevent dehydrated skin. Dr. Nichols says you may want to consider products that are made with humectants and ceramides. "Ingredients such as hyaluronic acid or glycerin will also work to attract and trap water in the skin."
If you are trying to treat dry skin, Dr. Nichols suggests looking for oil-based skincare products. However, she also notes the best plan of action is to consult with a board-certified dermatologist for recommendations that are specific to your skin type.
Our Favorite Products for Dehydrated Skin
Many people associate toners with being drying or too astringent, but that's not always the case. You can find a toner that fits every skin type and need. Case in point: The Thayers Milky Hydrating Face Toner is a great option for someone looking to gently balance and hydrate their skin. It's made with hyaluronic acid (one of the ingredients Dr. Nichols suggests) and snow mushroom to help hydrate and soften the skin. It's also free of alcohol and fragrance, making it suitable for even sensitive skin types. After cleansing, apply a few drops of the toner to a clean cotton pad and gently wipe the pad over your skin. Follow up with a serum or moisturizer of your choice.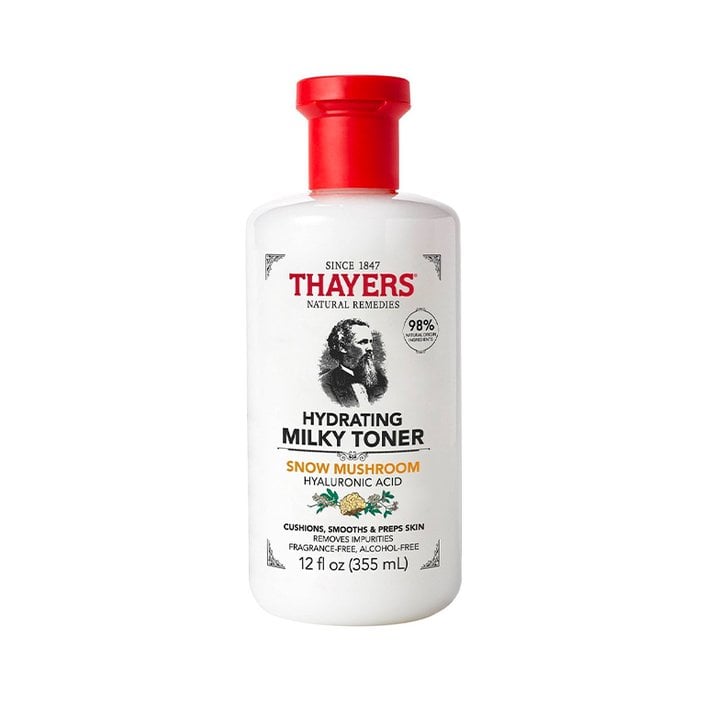 This luxurious serum from Lancôme is designed to help strengthen the skin's moisture barrier, therefore helping to reduce the appearance of fine lines and wrinkles caused by dehydration. It helps to replenish lost moisture and lock in hydration with ingredients like 10% bifidus prebiotic and hyaluronic acid. According to the brand, skin looks hydrated, plumped and more even toned after just one week of use.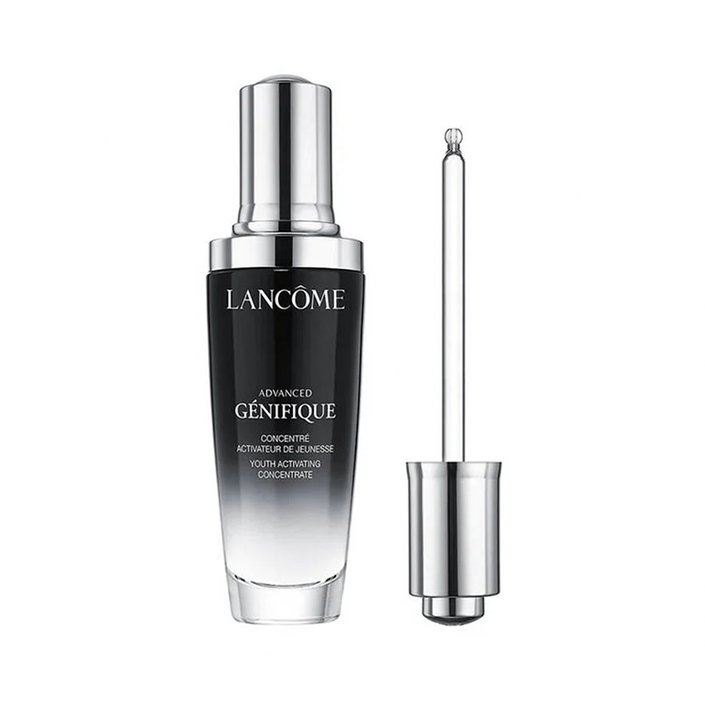 This serum is infused with hyaluronic acid to attract moisture to the skin and niacinamide to soothe, as well as three essential ceramides. According to the brand, it offers up to 24 hours of hydration. We like to layer it under the brand's famous Moisturizing Cream when our skin is feeling particularly parched.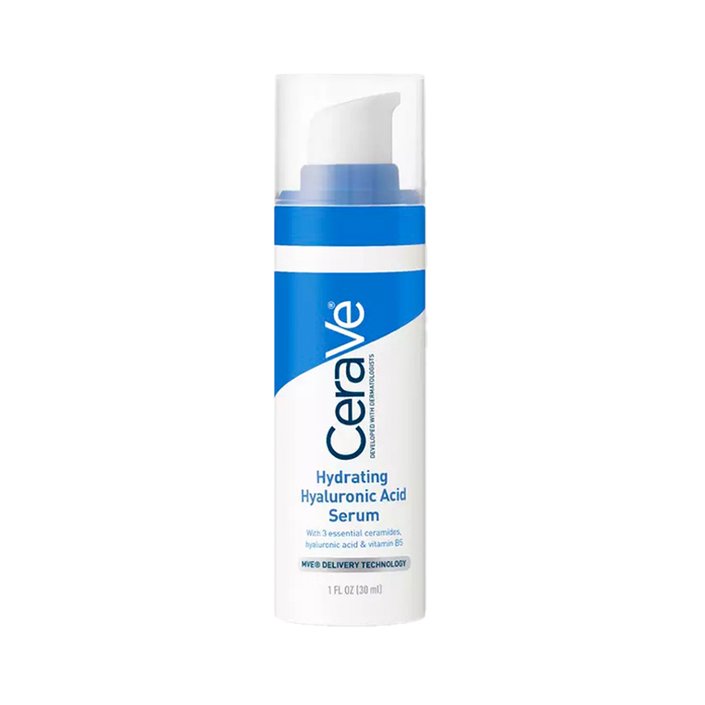 This lightweight, plumping face serum may only be made with 11 ingredients, but it doesn't skimp on results. Made with buzzy hyaluronic acid and the brand's mineral-rich Vichy Volcanic Water, the cult-favorite formula is designed to plump up and hydrate skin, leaving it looking and feeling supple and smoother. It absorbs quickly, so there's no need to worry about any greasy film being left behind, and is accepted by the National Eczema Association. It can be used underneath your daily face cream if you have dry skin or by itself as a lightweight moisturizer.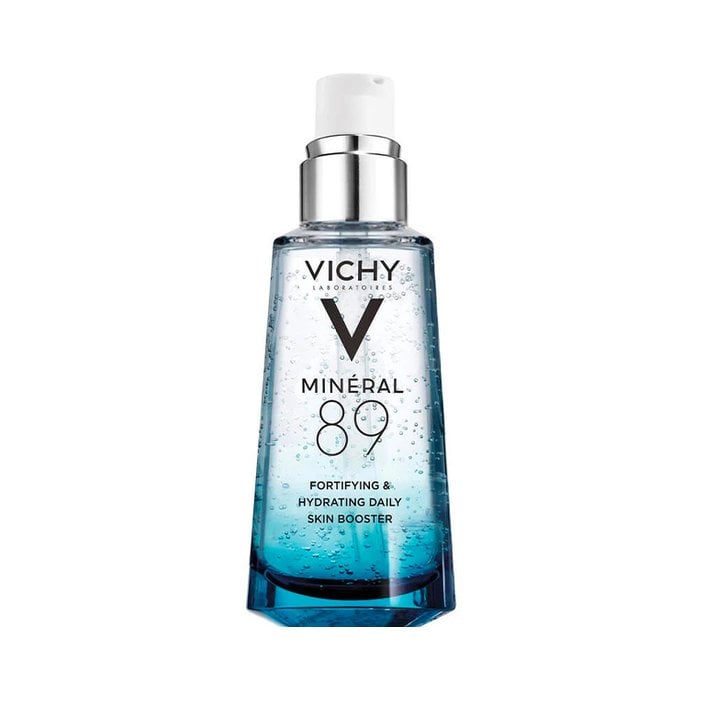 Designed for all skin types, this vitamin B5- and hyaluronic acid-infused gel helps to rehydrate skin and boost its radiance. At $86, it's a little pricey, but it can be used on its own as a moisturizer for those looking for a more lightweight solution or in tandem with a face cream to boost your skin's hydration levels. All you need is two to three drops to reap the benefits and fight off dehydration.
Infused with ceramides and micro hyaluronic acid, you can count on this lightweight, fast-absorbing face cream to help plump up fine lines and wrinkles that have been made more apparent because of dryness and dehydration. The combination of ingredients is meant to help skin attract more moisture and strengthen the skin barrier so said moisture sticks around. Fragrance-free and dermatologist-tested, it's designed for all skin types.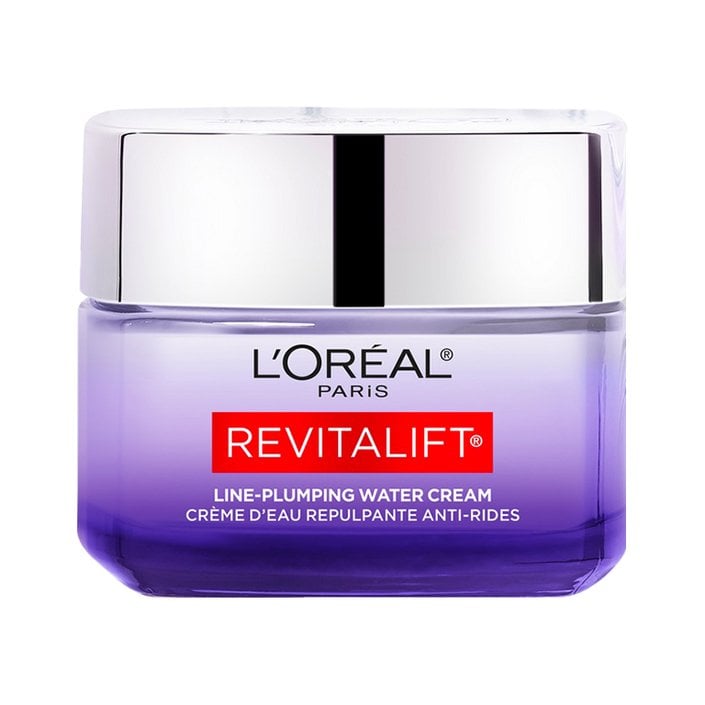 Cleansing your face the right way is crucial to caring for (and preventing!) dry or dehydrated skin. You definitely want to stay away from formulas that'll strip the skin of moisture — that goes for makeup removers, too. On top of choosing the right cleansing formula, you'll want to be sure you're washing your face with lukewarm water and patting your skin dry with a clean towel — no harsh rubbing! For a super gentle cleanse that doesn't leave your skin crying out for moisture or feeling taut, we recommend the La Roche-Posay Toleriane Hydrating Facial Cleanser. Made with La Roche-Posay prebiotic thermal spring water, niacinamide and ceramide-3, it helps to support the skin's moisture barrier by providing added moisture. Of course, it does this while effectively cleansing the skin of leftover makeup, excess oil, dirt and impurities. It's one of those products you'll want to keep in stock at all times.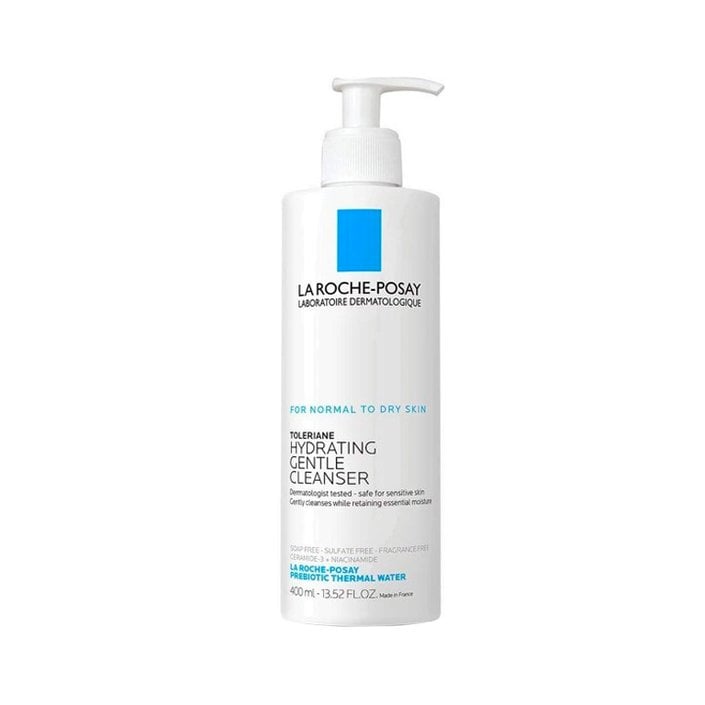 Read more

Back to top