What Happened When I Tried a Dermatologist's Skincare Routine
November 08, 2021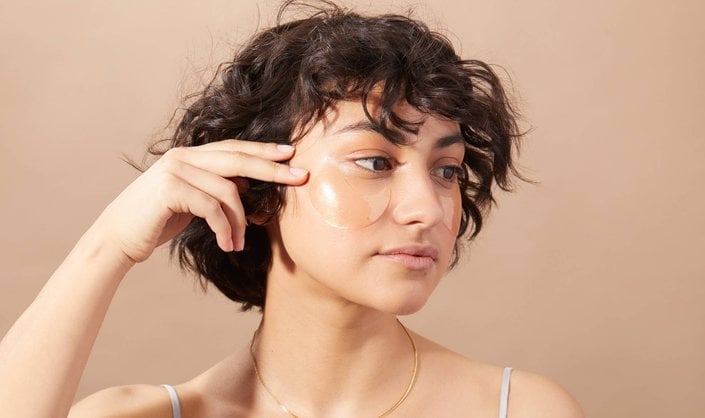 It's no secret that dermatologists have the best tips for curating a well-rounded skincare regimen. But what products or rituals do they use in their own routines? I asked Dr. Dendy Engelman, an NYC-based board-certified dermatologist, to give me a glimpse into her personal skincare rituals. After getting the full scoop, I wondered if Dr. Engelman's routine would be just as effective on my oily skin as it is on hers. Here's what happened when I tried it. 
Morning Routine
STEP 1: Cleanser
If there's one thing I know for sure, it's that cleansing the skin is a must, regardless of age or skin type. I do it every morning, and no surprise, Dr. Engelman does the same. In this experiment, I began the day by using a gentle cleanser to rid my skin of any dirt, oil and impurities. Dr. Engelman isn't partial to any specific formula, so I opted for my usual, the La Roche-Posay Toleriane Purifying Foaming Cleanser. The formula helps remove excess oil and makes my skin feel fresh and comfortably clean.
STEP 2: Toner
After cleansing, Dr. Engelman follows up with a toner. Toner can help to remove any lingering dirt, oil or grime that your cleanser may have missed. It can also help balance the pH level of your skin. Because I have oily skin, I opted for the Lancôme Tonique Confort. It helps promote a more even-looking complexion and reduces the appearance of pores.
STEP 3: Eye Cream
After cleansing and toning, Dr. Engelman applies eye cream. I have dark circles and a few fine lines here and there, so a morning eye cream can be helpful. I used the L'Oréal Revitalift Derm Intensives 2.5% Hyaluronic Acid + Caffeine Eye Serum. Hyaluronic acid draws in moisture to plump up the skin while caffeine soothes dark circles and puffiness. 
STEP 4: Vitamin C Serum
Dr. Engelman uses cult-favorite SkinCeuticals C E Ferulic every morning, so of course I had to try it, too. The antioxidant-rich serum works with sunscreen to protect the skin against environmental aggressors and free radicals.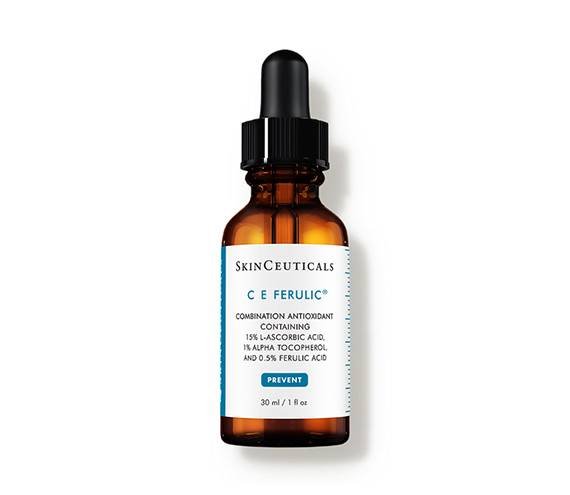 STEP 5: Moisturizer
Dr. Engelman says that her moisturizer pick changes with the seasons. "I like hydrogels for warmer months because they have a cooling effect, are not oily and help to calm irritated skin," she says. Following suit, I chose the Garnier Green Labs Hyalu-Aloe Hydrating Serum Gel.
STEP 6: Sunscreen
"I believe in sunscreen all year round," Dr. Engelman says. UVA/UVB rays can be responsible for sun damage and premature signs of skin aging including wrinkles, fine lines and dark spots. She recommends using a broad-spectrum SPF 15 or higher each and every day (I like the SkinCeuticals Sheer Physical UV Defense SPF 50 because it's non-comedogenic) and reapplying at least every two hours.
Nighttime Routine
STEP 1: Double Cleanse
"In the evening, it's all about removing the day's grime and gunk off your face," Dr. Engelman says. "I follow a double-cleansing ritual." Dr. Engelman uses an oil-based cleanser followed by an exfoliating cleanser. "Oil eliminates impurities without drying out your skin," she says. "I use an oil-based cleanser first and then a gentle exfoliating cleanser that's similar to a water-based chemical peel." I did the same with the Kiehl's Midnight Recovery Botanical Cleansing Oil and the CeraVe Acne Control Cleanser.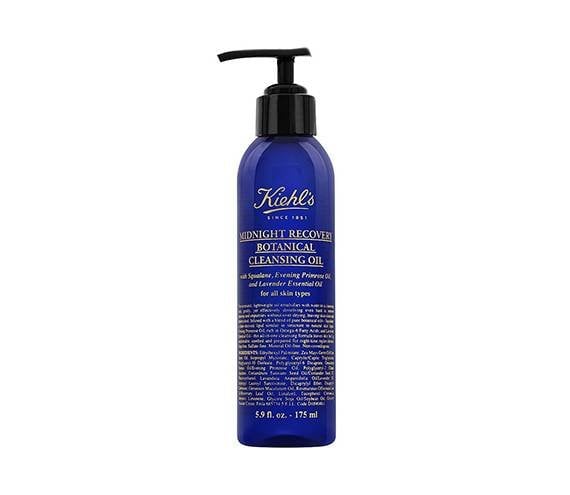 STEP 2: Serum
The second step of Dr. Engelman's evening routine involves a serum. "I pick one formulated with antioxidants that help improve the appearance of fine lines and wrinkles, skin texture and tone," she says. The Vichy Minéral 89 Prebiotic Recovery & Defense Concentrate fits the bill.
STEP 3: Retinol
Finally, Dr. Engelman follows up with the SkinCeuticals Retinol 0.5. "This vitamin A derivative is the ultimate multi-tasker," she says. "It helps with fine lines and wrinkles, improves the appearance of discoloration and sun-induced damage." 
Editor's note: Retinol can enhance the skin's sensitivity toward the sun, so be sure to follow with sunscreen in the morning. If you're a retinol newbie like me, start with a lower concentration of the ingredient two or three times a week and work your way up. Because retinol is powerful, it's better to build up your skin's tolerance first to prevent irritation. We recommend starting with the Kiehl's Micro-Dose Anti-Aging Retinol Serum With Ceramides and Peptides, which contains only 0.1% of retinol.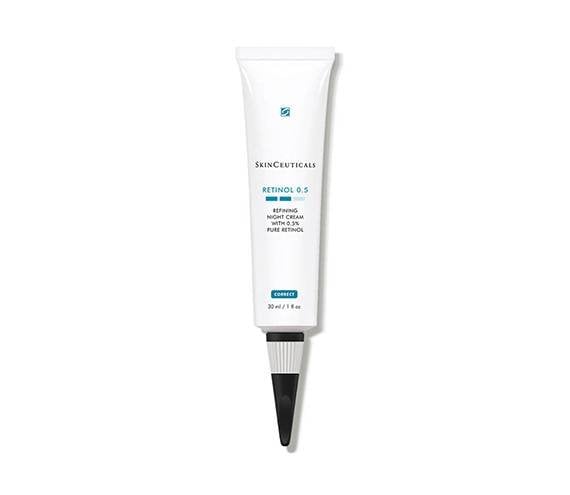 My Results
After committing to this regimen for a full two weeks, I am pleased to report that my skin feels and looks better than before. I used to stick to only three steps in my routine, but it's clear that adding a few extra products can make a world of difference when it comes to minimizing excess oil and the appearance of visible dark circles. But just because this worked for me doesn't mean it's right for you. I recommend talking to your dermatologist to find out what's best for your skin type. 
Photo: Chaunte Vaughn
Read More: 
Why You Need Vitamin C and Retinol in Your Anti-Aging Routine
5 Non-Comedogenic Moisturizers to Try if You have Oily or Acne-Prone Skin
5 Luxury Face Serums That Are Worth the Splurge
Read more

Back to top